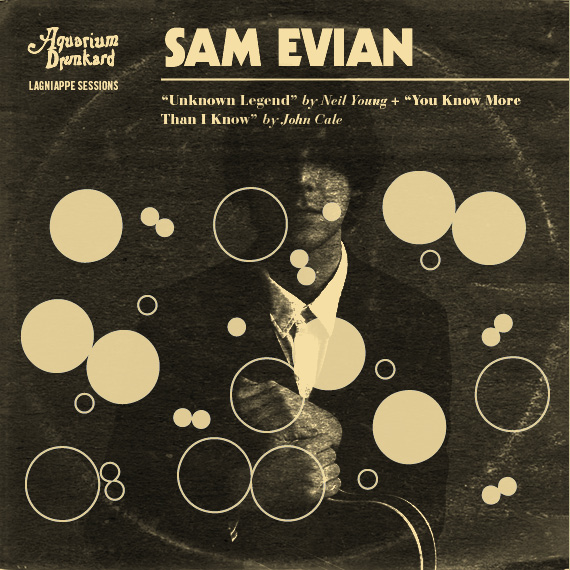 Lagniappe (la ·gniappe) noun 'lan-ˌyap,' — 1. An extra or unexpected gift or benefit. 2. Something given or obtained as a gratuity or bonus.
Celestial Shore veteran Sam Owens returned last month via, You, Forever – his second lp under the nom de tune Sam Evian. Like his 2016 debut, the record is another slice of elegant 70s leaning rock and pop, as evidenced by his Lagniappe selections. Paying tribute to  circa '74 John Cale and Neil Young's "Unknown Legend", Evian's north American tour lifts off later this week at the Hammer Museum in Los Angeles. Owens in his own words, below.
Sam Evian :: You Know More Than I Know (John Cale)
I love songs that feel like circles. This song just keeps going. It probably has too many verses, but who cares. The first time I hung out with my partner Hannah, we drove around NYC listening to Fear, John Cale's fourth solo record. I was pretty taken with her. So a week later I had a late night in the studio with some friends, and I convinced them to play through this tune. I've lost the multitrack to this recording. All I have is this stereo bounce that I made late late that night.
Sam Evian :: Unknown Legend (Neil Young)
Hannah and I learned this tune on our road trip across the country last Fall. We had Neil's tape in the car, and we put it in right as we were coming down into this long flat desert valley. There was a big dust cloud in the distance. As "Unknown Legend" came in to its second chorus, we realized the dust was being kicked up by a handful of cowboys, herding a few hundred cattle through the desert. They were the first people we had seen for at least a hundred miles.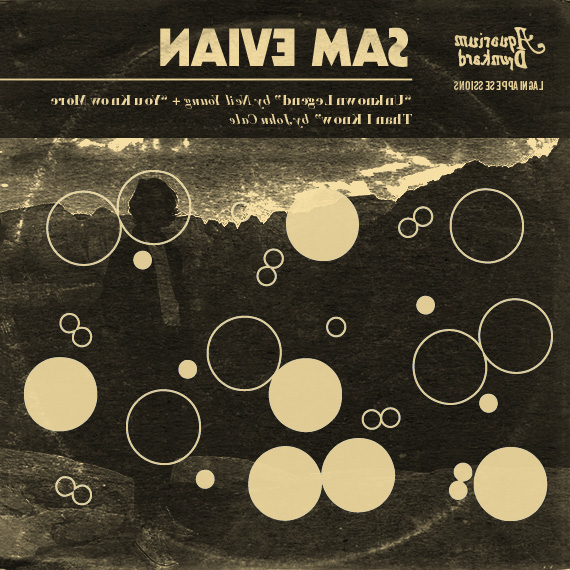 Players: Grey Gersten (electric guitar), Noah Hecht (drums), Brian Betancourt (bass), Sam Owens (vox, acoustic guitar, slide guitar overdubs, piano), Hannah Cohen (harmony)
Lagniappe Sessions Archives / imagery via d norsen
For heads, by heads. Aquarium Drunkard is powered by our patrons. Keep the servers humming and help us continue doing it by pledging your support via our Patreon page.