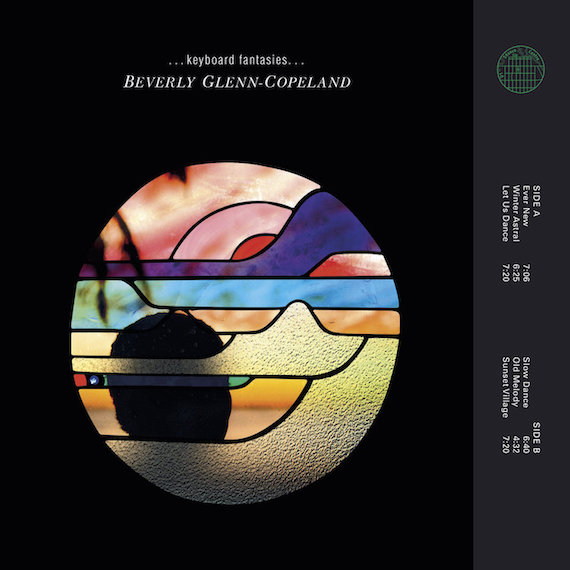 In 1970, Canada via Philadelphia singer / songwriter Beverly Glenn-Copeland cut his first two records. One self-titled, the other just called Beverly Copeland, on both discs he creates an intense and intimate dialogue amongst backdrops of desolate blues, rambling folk, serpentine jazz, and luminescent classical rhapsodies. With a powerfully earnest and transfixing androgynous vocal spectrum, his three-octave range reaches through despairing lows, spirited outsider-pop affirmations, and soaring operatic dramas.
It was at the age of three that Beverly Glenn-Copeland announced he was a boy, a proclamation met with immediate dismissal by his parents. It wasn't until sixteen years ago — at the age of 58 — that Glenn-Copeland fully transitioned into a man. His artistry was to endure. "I have always loved to be able to sing in a feminine way, in a sound that was very feminine, as well as a sound that was very masculine," Glenn-Copeland told the CBC last year. "And I refuse to give that up because otherwise, I can't completely express the total spectrum of emotion, from my perspective."
Nonetheless, he seemingly wouldn't record again for sixteen years. Instead, he wrote for Sesame Street. Appeared regularly on the Canadian children's show Mr. Dressup. He infused love and positivity into the world, and in 1986, re-emerged with Keyboard Fantasies, a minimalist electronic masterpiece that finds Glenn-Copeland conquering a brave new world in an assuredly singular ambient expression.
Beverly Glenn-Copeland :: Sunset Village
His voice, still mesmerizing and mysterious, is used in a much subtler and sparse fashion, relying instead on the analog ripples, buoyant beats, and retro-futuristic panoramas of a Yamaha DX7 and Roland TR-707 as the main expressive tools. His words materialize in brief, breathing hypnotic mantras of transcendence and purity before evaporating back into space. "We are ever new," he greets us, awash in the light of newborn life.
It's a brilliant and profound work of restraint. An artist whose vocal gifts are so tangible with empathy and truth, remaining largely silent in the wake of equally moving discoveries between other forms: glimmering textures and electronic patterns, their own emotional relationships coming to life. words / c depasquale