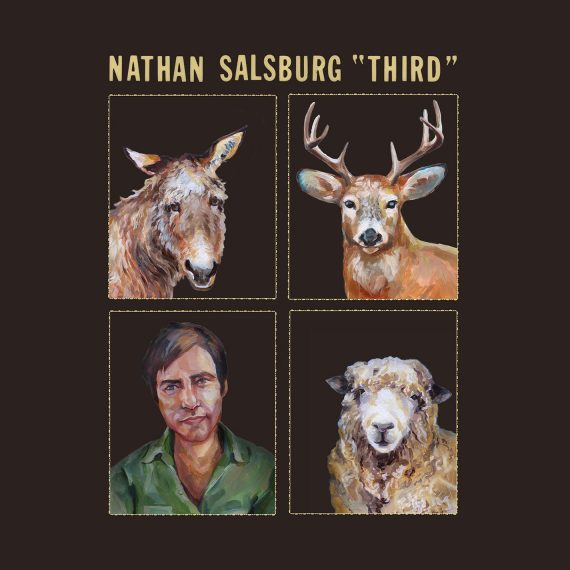 Diversions, a recurring feature on Aquarium Drunkard, catches up with our favorite artists as they wax on subjects other than recording and performing.
The first time I heard "Impossible Air," the third track from Kentucky guitarist Nathan Salsburg's third lp Third, I was overwhelmed. Though like the other nine songs that accompany it, "Impossible Air" features nothing more than the sound of Salsburg's unaccompanied acoustic guitar, each low string buzz and striking string bend captured simply and cleanly. Like the best guitar soli, Salsburg's songs offer a gift to the listener: the gift of space. His songs, formed from elements of ancient American traditons and elegant Celtic ballads, create room to feel, articulating that weird middle ground between melancholy and sweetness. Like Salsburg's previous works, it's wonderful, but there's something new at work here, on his finest album yet, a new sense of lightness and grace.
"The songs that came out – and the songs that are still coming out – there's an ease," Salsburg says over the phone from his home in Kentucky, nursing his first cup of morning coffee following a string of West Coast shows with his musical partner Joan Shelley. The years between Third and his last solo record, 2013's Hard For To Win And Can't Be Won have found Salsburg on the road and collaborating in the studio with Shelley, James Elkington, Wooden Wand, Bonnie Prince Billy, and others. Working with friends has opened his approach up, and made "the joy of playing more acute and more readily available."
"My first two records, I felt like they needed to be representatives of some inchoate yearning or the need to express myself in some big way," Salsburg says. "I say this with some sarcasm, because everyone who plays an instrument wants to do that. But [I was inspired by] the fun of playing with Jim and Joan, and when I came back to doing solo guitar music, I didn't ask it to do so much, or really anything for me. The fun of playing with those two extended itself into playing solo."
In this installment of Diversions, Salsburg opens up on the cultural ephemera at work in his life while conceiving and recording Third. When he's not releasing beautiful records, he spends his time working as the curator at the Alan Lomax Archive at the Association for Cultural Equity, and recently launched a podcast featuring recordings from the archives called Been All Around This World. Salsburg, in his own words, below.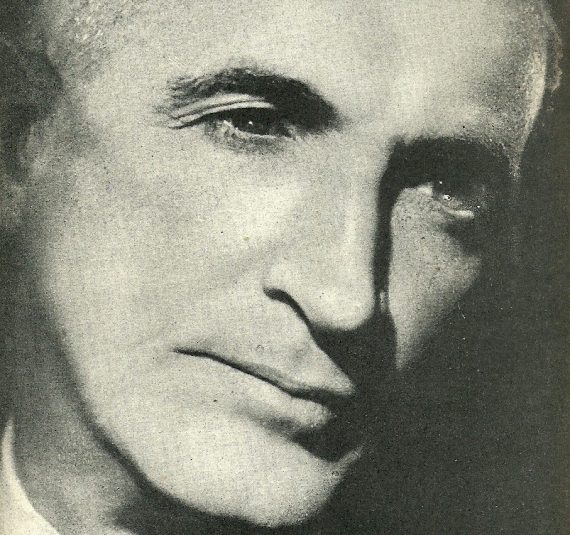 Liam O'Flaherty: Last summer we had just started a Joan Shelley tour in San Diego and I found right away I packed the wrong things to read. Went into a shop in Encinitas not knowing what I was looking for and so discovered the Irish writer Liam O'Flaherty. I fell immediately for his taut, concise, very darkly funny, sometimes bizarre stories of pastoral Irish life, often taking place near the water and involving animals. O'Flaherty is unsparing in his treatment of general human frailty, venality, cruelty, and contradiction but he's a great animal admirer. Most of my favorite stories of his are those in which humans figure not at all or just as foils to the far more noble, virtuous non-humans. The first song on the new record, "Timoney's," was named after the story "Timoney's Ass," about an oppressed little donkey whose cruel master dies, leaving him to go sublimely feral.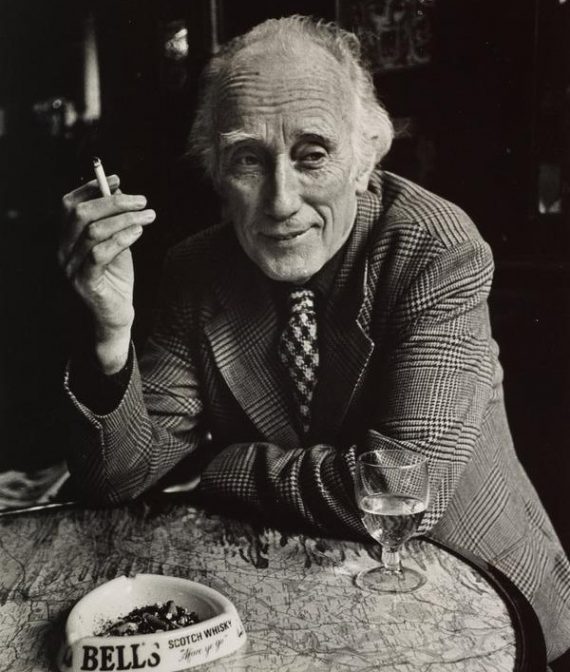 Norman MacCaig: I've maybe attempted a couple dozen lines of poetry in my life, and zero past the age of 25, but the poems of Norman MacCaig are among the most aspirational I can think of in any kind of creative endeavor. Some regard him as a stoic classicist free of sentimental impulse or indulgence, but for me his meditations on nature–and the natural histories we make of it through our looking at and listening to and being out among it (or in spite of it)–instead make sentiment transcendent. This short doc was produced by the Scottish Arts Council in 1977 and in it MacCaig is haughty, combative, tender, funny, ravishingly erudite. I've watched it more times than I can count, and it made me love his work so much more, by loving him. I'm positive he would have despised that.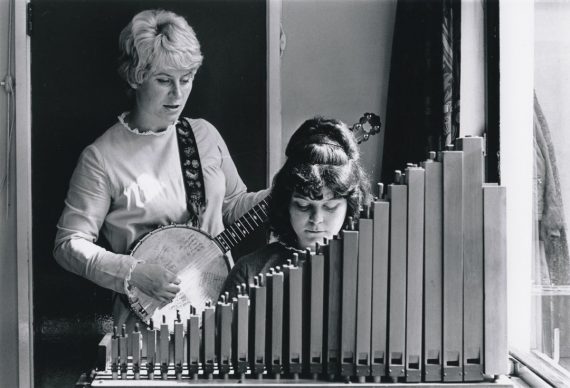 Shirley and Dolly Collins: To say that it's impossible to express my feelings for the music made by Shirley Collins, particularly that made with her late sister Dolly, isn't a cliché. But I've attempted it many times, and I'll try again here. I know of no other so-called "revival" singer of traditional material with more deftness and sensitivity, but singing nearly as much in the manner of a host, or a vessel, as an artist. It's as though her performances are a kind of intercession with the songs; that they inhabit her, and use her mouth for their mouths, because through her they achieve their greatest vitality and truth. I hope I'm not making it sound like she's somehow playing a passive role in this. She's spoken time and again about the awe and respect with which she approaches and regards the songs, to say nothing of her love for them. It's her commitment, her practice. And her ability to imbue the songs with such masterful affection, without ever eclipsing them with anything approaching ego–it's the greatest artistry. And Dolly was also a master; a tremendously thoughtful and ingenious player and arranger. Together they're perfect.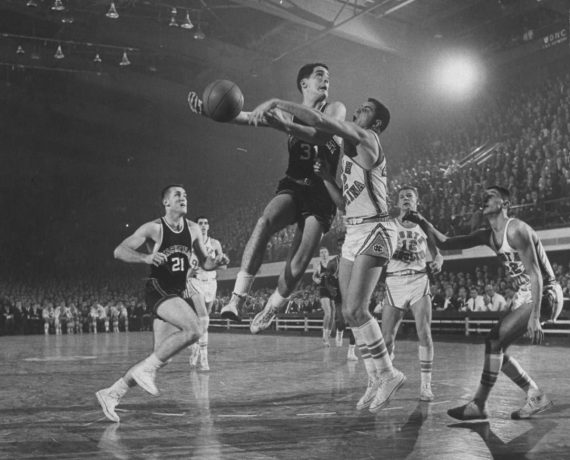 NCAA basketball: I've mentioned Irish, Scottish, and English diversions, so here's a word about that very American phenomenon of NCAA sports, whereby kids work themselves half to death for free and make unimaginable sums of money for coaches, shoe sponsors, cable TV networks, etc. I especially love NCAA basketball. When I had cable, a favorite indulgence was to find a game played by teams I had no interest in, turn the sound way down, and play guitar in that semi-mindless state that televised sports engender so well. Some good, unexpected musical things could happen then, even during commercials. But over the past couple years, my team, the Louisville Cardinals, fell from spectacular heights, through the sheer avarice and imbecility of their coaching staff and athletic director, and so I pulled the plug.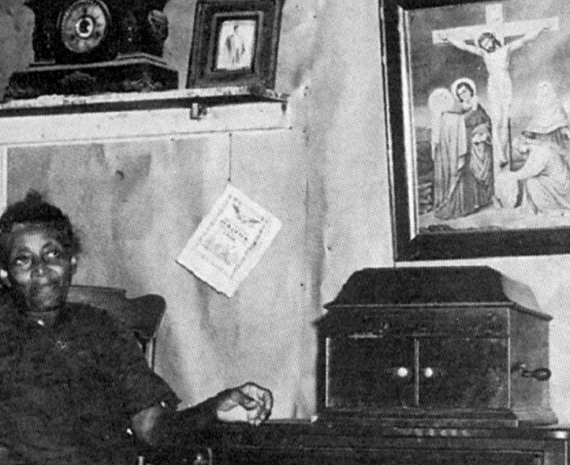 Gospel on 78: I've had real good luck over the past few years with pre-war gospel 78s, finding some of my favorites in clean shape without breaking the bank: like the Bessemer Sunset Four's majestic "I'm Climbing Up Zion Hill," the Jubilee Gospel Team's "Station Will Be Changed," Bessie Johnson and her Sanctified Singers' "One Day"–which starts off in a hilarious shambles with the guitarist playing in the wrong key; she snaps "get the beat!" and he manages to fall in line. Found Anderson Johnson's first and wildest recording of "God Don't Like It" for $5 at a shop in Virginia, not far from his hometown of Newport News. Got the great Ravizee Singers of Alabama doing "You'll Need My Savior Too" for $2 in Portland, Oregon. And last year finally got hold of a lovely copy of Blind Willie Johnson's "Dark Was the Night, Cold Was the Ground" for an extremely reasonable sum in Rochester. But if I had to keep just one, it'd be the only one made by a group called the Campbell College Quartet, recorded during Okeh's legendary 1930 sessions in Jackson, Mississippi, home of the A.M.E. college (defunct since 1964). I was a little drunk and goofing around on eBay; I came across the listing just before it closed and was the only bidder. It being Okeh 8900, I knew it was rare, coming so late in the label's so-called "race" series–8966 was the last issue, in the depths of the Depression–but when it arrived, it knocked me out completely. I'd never heard anything like it. And if there are words to adequately describe the emotional effect, I don't have them. Whenever I have folks over and we get to listening to records, I always play this one last, because nothing can follow it. I've tried and failed to find any trace of the members. I've also tried and failed to find any other copy.
Want more from Aquarium Drunkard? Sign up here to get bi-monthly dispatches featuring playlists, interviews, and cultural ephemera from us delivered straight to your inbox.