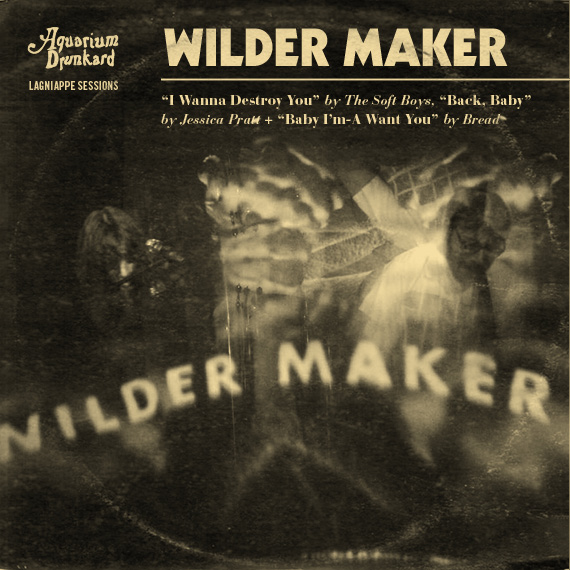 Lagniappe (la ·gniappe) noun 'lan-ˌyap,' — 1. An extra or unexpected gift or benefit. 2. Something given or obtained as a gratuity or bonus.
Wilder Maker's new album Zion is an angry yet passionate, tongue in cheek dispatch from singer/guitarist Gabriel Birnbaum (Debo Band) and his long-time collaborators Katie Von Schleicher, Nick Jost (Baroness), Adam Brisbin (Sam Evian, Jolie Holland) and Sean Mullins. The album is self-described as a "kaleidoscopic snapshot of years hustling for a break in New York City" – and ultimately reconciles that while change cannot be stopped, embracing the current uncertain state of being is where art is created. That is "Zion" – for better or for worse — for all of us. Wilder maker in their own words, below . . .
Wilder Maker :: I Wanna Destroy You (The Soft Boys)
This is a song both me and Katie had secretly wanted to cover for a long time – this is closer to my concept than hers – the lyric is so angry, and I was interested in feeling that anger but also finding a steady, repetitive rhythm that would give it a calm, uncanny, creepy feeling. A violence under the surface that you could only barely see, rather than a straight up sneer.
The original is also so strum heavy that i thought it would be cool to reimagine it without any chugging guitars. Me and Sean tracked the piano and first drum track live and then we all slowly layered things over it, including Adam Brisbin's beautiful guitar arpeggio part. We spent a lot of time making editing choices and removing parts to keep it feeling clean and minimal.
Wilder Maker :: Back, Baby (Jessica Pratt)
Katie took the production lead on this one. This is such a beautiful song that we just wanted to augment it, create an alternate version where it was recorded with a full band. We used a drum part very close to the part for a Wilder Maker song called "Infinite Shift" that got cut from Zion, but which I hope we can release soon, and added just enough to make it feel full, trying to avoid any kind of heaviness that would weigh it down. Katie's piano part is one of my favorite moments, and the watery weird guitar that me and Adam added to the refrain that closes it out. Oh, and Nick's hilarious baroque bass melody in the part where the drums drop out, that cracks me up still.

Wilder Maker :: Baby I'm-A Want You (Bread)
I'm a sucker for a lot of soft rock. I genuinely love several Bread songs and we in fact based our press photo for the Saddle Creek 7″ off of the band photo on The Best of Bread. I think it's hard now to express sentiments like the one in this song without a wink or some obligatory, wry acknowledgement that they're unoriginal, but originality isn't what makes love interesting. I think these cheesy songs can serve as helpful vessels for feelings that are too sentimental for me.
I also love the craft of them. So much work goes into making them feel effortless. I wanted our version to feel more intimate, domestic – this is a song me and my girlfriend like to goofily sing to each other at home. Nick did a lot on this one to help me process a lot of the elements here through his pedalboard to bring some more unconventional elements into it.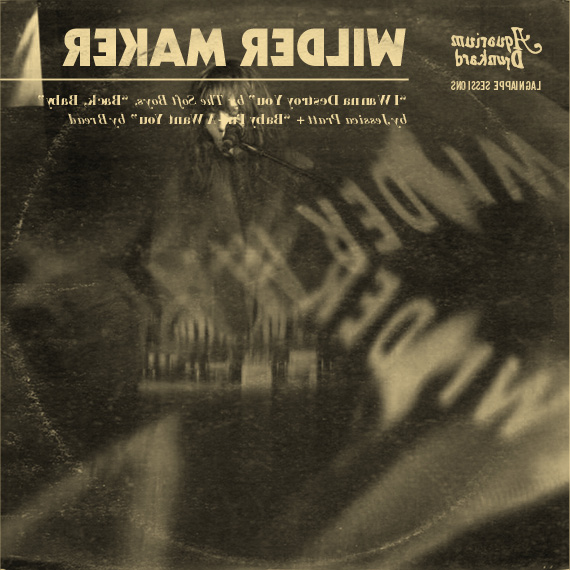 Lagniappe Sessions Archives / imagery via d norsen