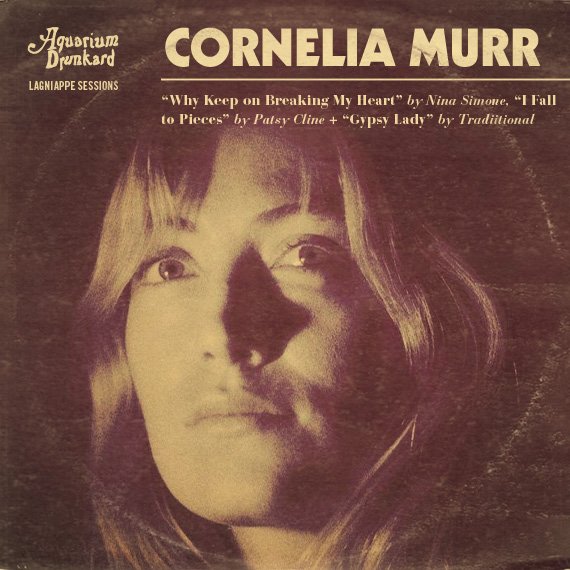 Lagniappe (la ·gniappe) noun 'lan-ˌyap,' — 1. An extra or unexpected gift or benefit. 2. Something given or obtained as a gratuity or bonus.
The Lagniappe Sessions return with Cornelia Murr whose debut lp, Lake Tear of the Clouds, dropped earlier this month. Produced by Jim James of My Morning Jacket and featuring a Yoko Ono cover, the album touches on cosmic soul and folk, bringing to mind the Omnichord expanses of Broadcast and Stereolab, but Murr stands alone as her own creation, her songs disarmingly open and artfully realized. Murr, on her cover selections, below . . .
Cornelia Murr :: Why Keep On Breaking My Heart (Nina Simone)
Nina is one of the greatest voices and musical minds to walk the planet, of course we all know this. It is daunting to say the least to cover anything she has touched, but this song has cried out over the years, presenting slightly different phrasing and melodic ideas to me and it's one that, to my surprise, a lot of people don't seem to know in her body of work. The production on her version is grand and sublime– filled with strings, buoyant percussion and many backup singers that make the song somehow a jubilant affair. It's about a breaking heart, yes, but she makes that yearning and sadness triumphant, like what a glorious thing it is to feel so much. That emotional palette resonates with me very much and it was fun to play with on my own.
Cornelia Murr :: I Fall To Pieces (Patsy Cline)
Perhaps along similar emotional lines, here's another song (by another one of the all-time most daunting greats) about longing and loss. A theme I gravitate towards as you can see, ha. This is one of a few Patsy songs I've played around with, partly because I think my voice likes the register she tends to sing in. This one is about being a mess, but for such legitimate reasons that it's almost righteous, as opposed to forlorn. Like– you want me to pretend we've never met?! Well then of course I'm a mess, but I'm not the crazy one, you are. This was a fun one to add harmonies to as they aren't present in the original.
Cornelia Murr :: Gypsy Lady (Traditional)
This isn't actually a cover, but a song I wrote in response to an old folk standard that has been done countless ways with countless titles, all centering around the tale of a gypsy man sweeping a young married mother off her feet and tearing her away from her life. In some ways, it's about leaving your familiar comforts and safety for the adventure and perils of true love, if that is indeed what she feels for the gypsy, but I always thought the song was kind of tragic and messed up. The love affair seems to spell out doom for everyone, especially because she has to leave her child which I imagine she'll soon regret. In my version, the lady, now a gypsy on her own, sings about the wreckage of her life in the aftermath of it all. Made this a while back in a New York winter and you can hear the heating pipes clicking in the background.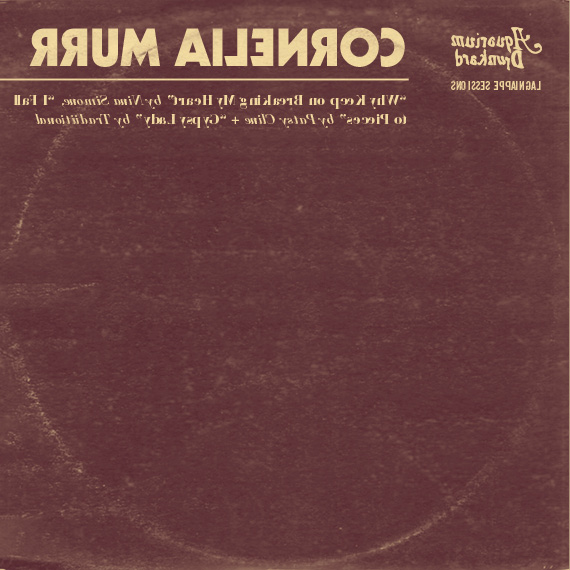 Lagniappe Sessions Archives / imagery via d norsen