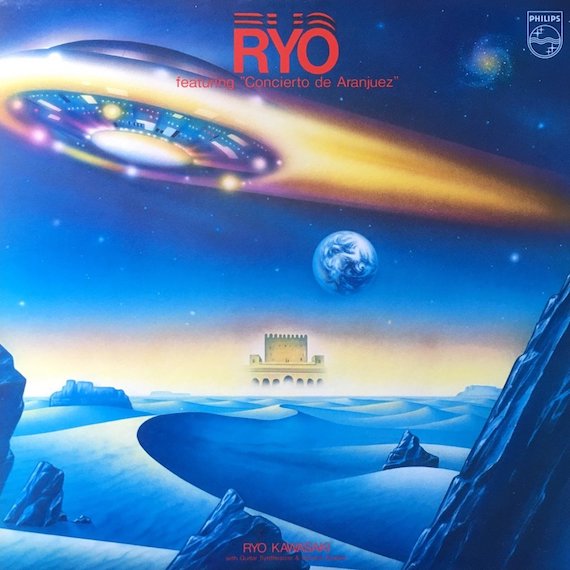 Prior to finally landing a physical copy last year, Japanese guitarist Ryo Kawasaki's 1982 cosmic funk lp, Ryo: Concierto De Aranjuez, lived solely in my car and on my headphones – effectively and perfectly soundtracking all manner of nocturnal Los Angeles activity. A sonic missive from the future, the set proved itself wayyy ahead of its time, employing sounds and structures that would become de rigueur several decades on.
Built from the ground up, employing guitar synths and drum machines, side one is loosely framed around the album's namesake, Spanish composer Joaquín Rodrigo's guitar concerto Concierto de Aranjuez. All bets are off on side two. Here's a taste…
For Heads, by heads. Aquarium Drunkard is powered by its patrons. Keep the servers humming and help us continue doing it by pledging your support via our Patreon page.