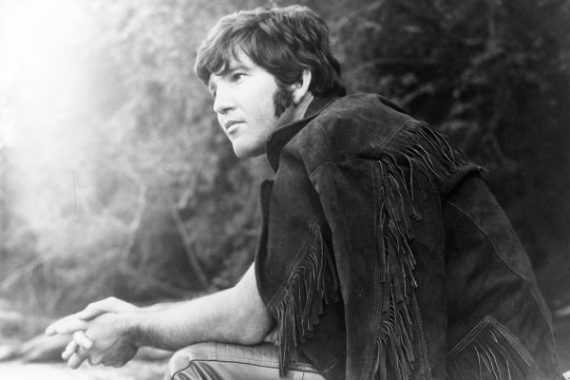 When news broke of Tony Joe White's death, nearly all the obituaries led with some mention of his hit single "Polk Salad Annie." Of course, that will likely remain his signature song, covered by everybody from Elvis to the blues band currently playing down the street. But still, White was, at his best, a lot more than just a one-hit wonder.
First on his Monument records, and later on his run at Warner Brothers, White's music drips with energy. Horns pop out of the corners, the guitar tone bangs off the walls, and White sings he's telling a short story. He usually was. "Roosevelt and Ira Lee" is about two guys who go looking for bullfrogs and step on a water moccasin; "A Night in the Life of A Swamp Fox" is a swaggering, slyly funny look at the touring life. But my favorite is "They Caught the Devil and Put Him in Jail in Eudora, Arkansas," a fun spin on Faustian bargains, where White goes out to borrow some cornmeal and ends up trying to sneak a peek at Satan.

He wasn't just a swaggering, funky bluesman, though. His records, especially into the '70s, alternated between those tunes, and more laid back acoustic ones. His version of "Copper Kettle" is dominated by acoustic guitar and organ, with just a little percussion in behind; "I've Got a Thing About You Baby" is almost jazzy in its percussion, electric piano and sparse guitar. And "Homemade Ice Cream," a showcase for his guitar and harmonica chops, is as laid back and Sunday-afternoon as anything JJ Cale was putting out at that time.
But, ultimately, there's "Annie." At the 1970 Isle of Wight festival, White stepped off a plane, met up with drummer Cozy Powell and the duo laid down a tight, bluesy and energetic set. They capped with a version of this, which even when stripped to its bare bones, shows the song's power. The way Powell pushes the beat forward, while White yelps, shouts, and slashes on his guitar make it sound like something you'd hear on a scratchy 78. Given the song's timelessness, it might as well have been. words/m milner