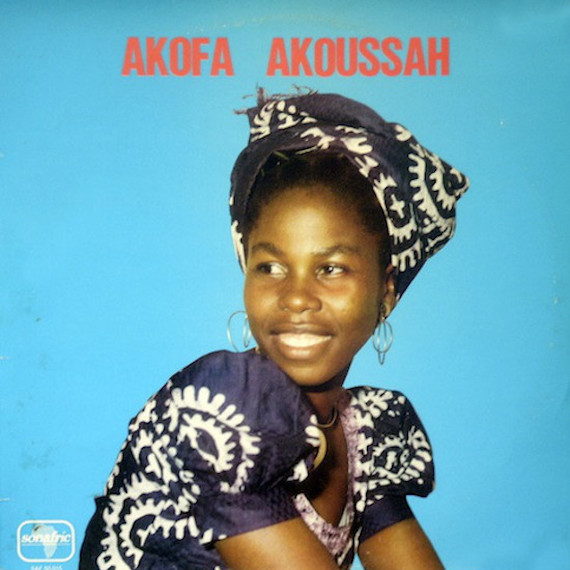 Via 1976, dig the smoldering and slow-burning nocturnal blues of Akofa Akoussah's "I Tcho Tchass," a humid noir groove that closes out her sole, self-titled, long player. Hailing from the West African nation of Togo, Akoussah blurred sounds, traditions, and styles from her neighboring Ghana, fusing psychedelic rock, soul, jazz, funk, and, here, a unique and unclassifiable downtempo diamond. A low-tempo voodoo vamp some might find seasonally appropriate.
Akofa Akoussah :: I Tcho Tchass
Her record soon sees reissue via Mr. Bongo. If this track is any indication, we're in for yet another unearthed delight. With its late-night jazz club intro, Akoussah's slow and soulful serenade, the guitar's sweltering cool, and a propulsive ritualistic crescendo, "I Tcho Tchass" imbues the very magic of the region's singular and holistic sounds.
Originally released on Sonafric Records – a short-but-well-lived Paris-based / Africa-focused label from the mid 70s / early 80s – Akoussah was one of many possessing near supernatural talent to have passed through the doors of this special enterprise. With that in mind, we thought we'd dig in on a sampling of the label's catalog…
Ali Farka Toure :: Ali Farka Toure (1976, vinyl rip)
A singular legend in his own right, Ali Farka Toure's first five records were released by Sonafric, finding the great alchemist of Malian blues having materialized fully formed; an artist whose transporting, hypnotic style was masterfully sculpted decades before he would find worldwide recognition with the likes of Ry Cooder and Toumani Diabaté.
Les Ambassadeurs du Motel de Bamako :: M'bouram Mousso
A big band approach, sporting something of a Malian all-star team, Les Ambassadeurs Du Motel De Bamako ease between laidback highlife jams and more psychedelic approaches – locking in and stretching out in breathless funk fusions of jazz organ solos and saxophone grooves. Dig the above '76 B-side from the ensemble.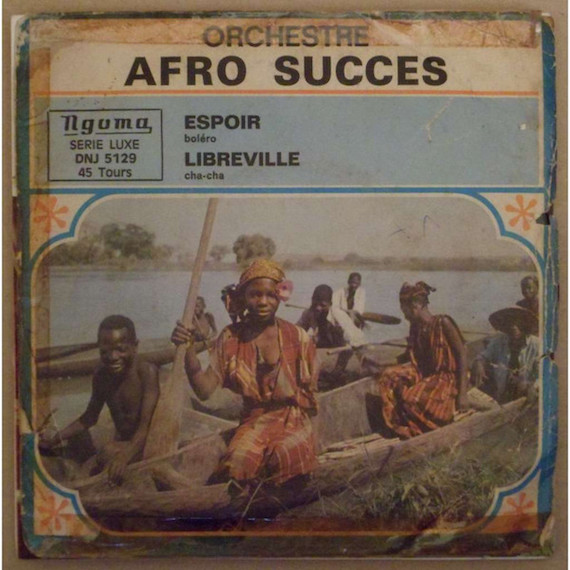 Orchestre Afro Succes, an absolutely crackling group from the Gabonese Republic, come right out of left field, newly liberated from France and completely immersed in their own glorious rhumba gospel. An ultimately celebratory experience, the band rejoices with a quiet romance. They play an earthly island afro-pop which blends a celebratory Cuban sway with their own spiritual and mystical pedigrees.
Hilarion Nguema & l'orchestre Afro Succes :: Espoir
Orchestre Afro Succes :: Rythme Tropical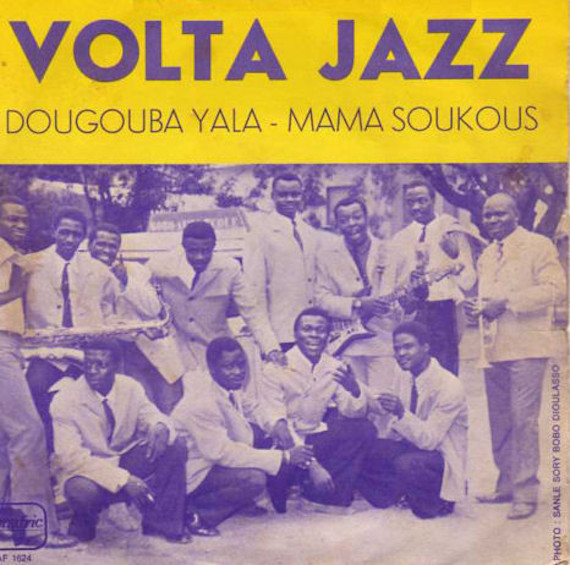 Volta Jazz, a leading force on Numero Group's exquisite Bobo Yéyé compilation, released four sides on Sonfafric, including the locked-in ripper "Mama Soukous," its tightly swinging rock & roll reverberating with triumph.
Lastly (and we've only barely scratched the surface of this label's small but potent output), Sonafric Records had the rare pleasure of releasing the sole full-length album from Bella Bellow, the internationally acclaimed and tragically lost singer from Togo, whose brilliant baroque pop and avant-exotica flourishes can only leave us guessing at what artistic heights she was soaring towards. words / c depasquale