Lagniappe (la·gniappe) noun ˈlan-ˌyap,' – 1. An extra or unexpected gift or benefit. 2. Something given or obtained as a gratuity or bonus.
Max Kinghorn-Mills is Hollow Hand. Following an exceptional string of self-released 7″s last year, the Brighton, UK artist dropped the Star Chamber full-length last month, via Talk Show Records. Expanding on the homebrewed folk and psychedelic pop swirl of previous works, Hollow Hand's latest is again a home recorded affair, one which Kinghorn-Mills describes as being inspired by "nature, beauty and above all positivity". For this installment of the Lagniappe Sessions, Hollow Hand re-imagine Frank Sinatra…if Sinatra listened to, say, Kevin Ayers and Robert Wyatt. Next up is a cover of perennial British folkers, Steeleye Span's "All Things Are Quite Silent". The artist on his selections, below.
Hollow Hand :: In The Wee Small Hours Of The Morning (Frank Sinatra)
This one is for my Grandmother, she'd play Sinatra's films & songs to me all through my childhood so I've always known his voice and those magical arrangements. This whole record is a beautiful one and his music comes with a certain darkness that I've always felt and been attracted to, so it's interesting to inhabit that headspace and see what happens.
Hollow Hand :: All Things Are Quite Silent (Steeleye Span)
Most people laugh at me for being so into this band but there's such a powerful feeling in the first two LPs and I find myself daydreaming about them always when recording my music. I'm usually looking for anything which makes me forget that I'm right here, even if just for a brief moment, so it's been cool to get an excuse to sing about mortals, kings & sailors. There's such a lamenting sadness in this traditional song, collected in 1904 it comes with a real history of forced conscription from the perspective of two sweethearts, I also adore the Shirley Collins recording. At least you didn't get 'all around my hat'.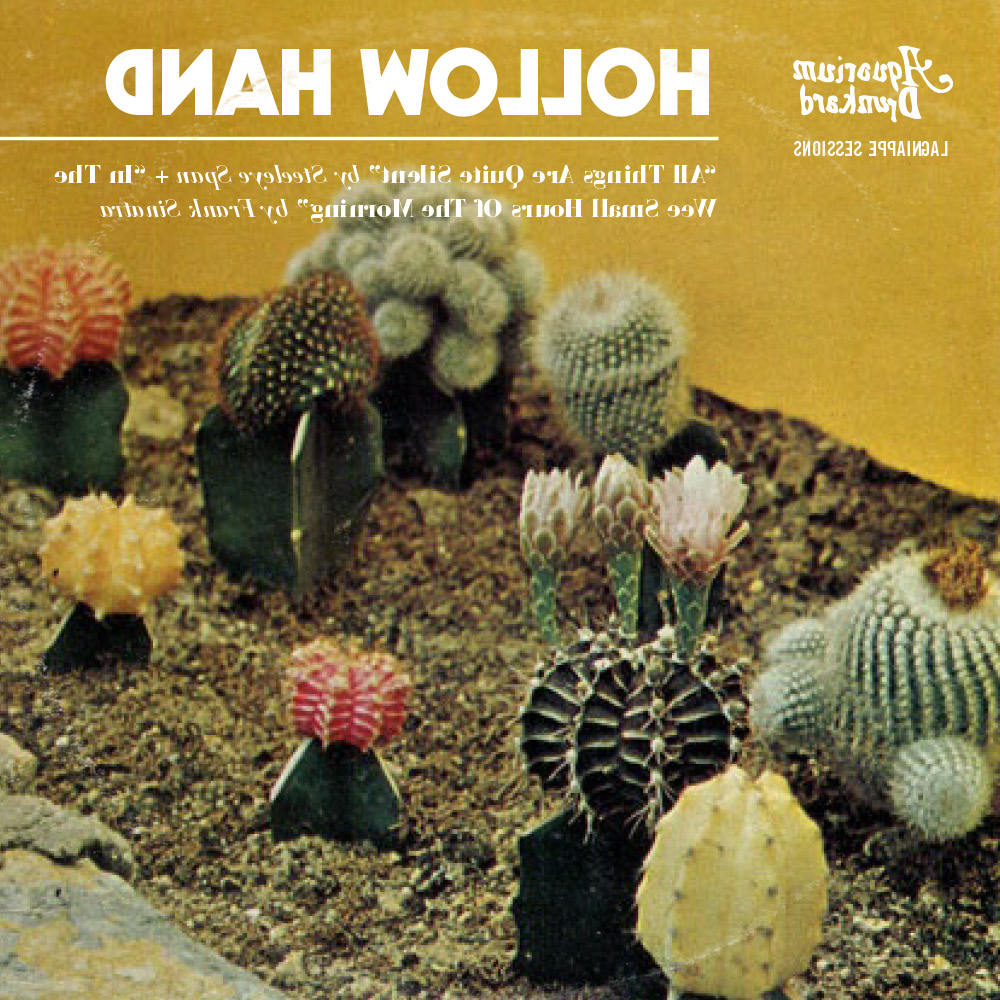 Musicians: Max Kinghorn-Mills (Vocals, all guitars, drums, synthesizers), Holly Macve (Vocals, flutes, piano)
Lagniappe Sessions Archives / imagery via d norsen