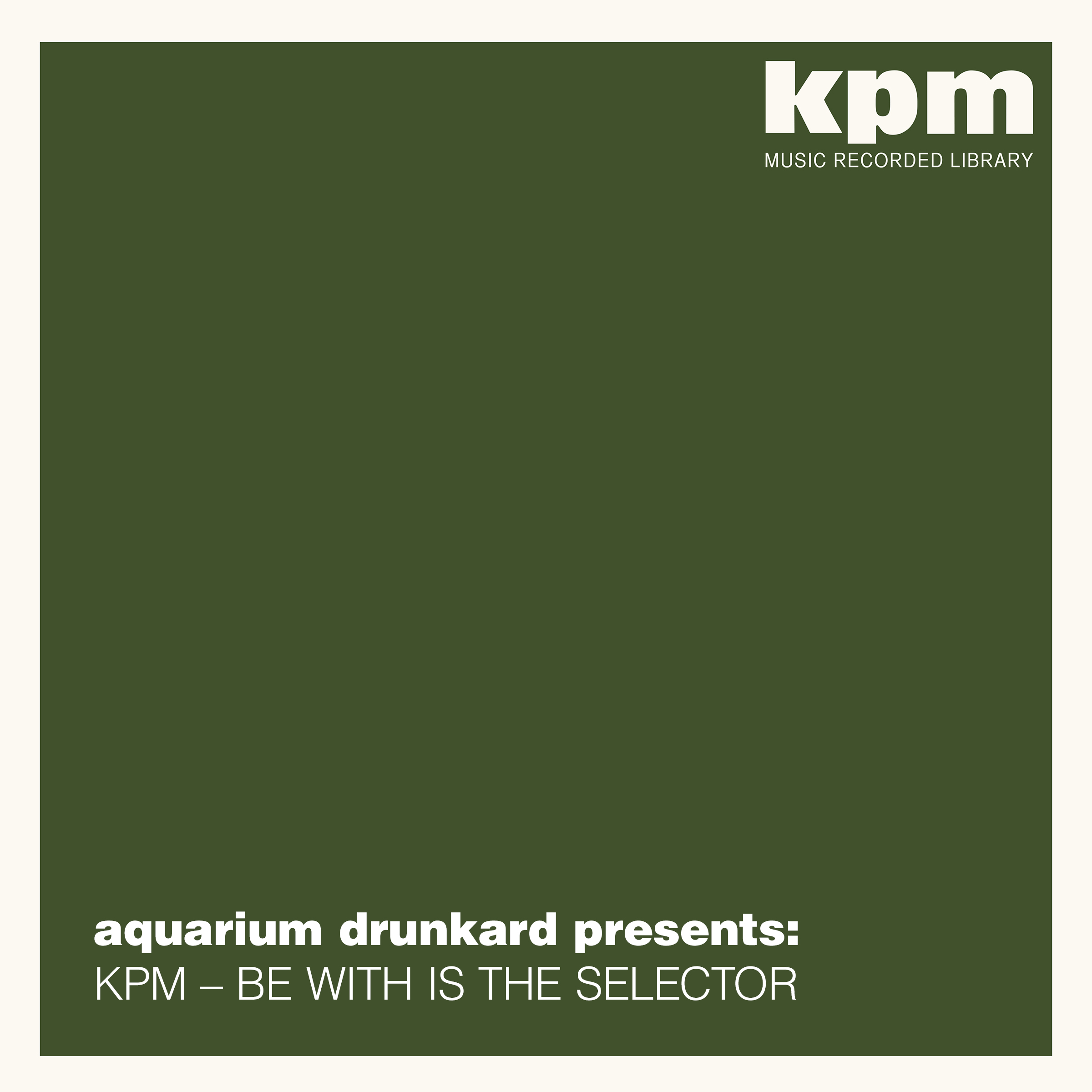 Ain't it funky now. As noted in our 2018 Year In Review, earlier this year the UK based Be With Records struck a deal with the august library music catalog, KPM. With much of this music commercially available for the first time, the series of lps serves up an expansive swath of funk, soul and beyond – all culled from the master analog tapes.
Following two years of intense work producing these 11 KPM platters, we asked Be With founder, Rob Butler, to get creative with the cream of the catalog for this exclusive Aquarium Drunkard mix.
Cut live in one take, using all vinyl at Be With's Manchester HQ, Butler selected favorite tracks for a deep and potent, 90 minute, flowing delight. Dig in, below…
Track/LP Provenance
Oddball Synthesizer & Percussion
Flying Full Circle
Quietness Sustained Mystery Movie
You've Got What It Takes The Voice Of Soul
International Flight Big Business / Wind Of Change
Funky Chimes Piano Viberations
Husky Birdsong Voices In Harmony
Alto Glide Synthesis
Under Pressure Distinctive Themes
Marrakech Full Circle
Relaxed Scene Mystery Movie
Your Smile The Sound Of Soul
Mon Amour Synthesizer & Percussion
Name Of The Game Hot Wax
Tense Preparation Distinctive Themes
Liquid Sunshine Voices In Harmony
The Open Highway Piano Viberations
That's What Friends Are For The Voice Of Soul
Mermaid Synthesis
Sleeping Giant 1 Big Business / Wind Of Change
Quiet Girl Mystery Movie
Hot Property Big Business / Wind Of Change
Getting It Together Synthesis
Sales Talk Piano Viberations
Love Is All The Sound Of Soul
Car Patrol Mystery Movie
Road And Rail Big Business / Wind Of Change
Big Haul Hot Wax
Expanding Markets Distinctive Themes
Sweet Summer Voices In Harmony
Related: Unusual Sounds :: The Hidden History of Library Music
Aquarium Drunkard has launched a Patreon page, which will allow readers and listeners to directly support our online magazine as it expands its scope while receiving access to our secret stash, including bonus audio, exclusive podcasts, printed ephemera, and vinyl records. Your support will help keep an independent cultural resource alive and healthy in 2019 and beyond.