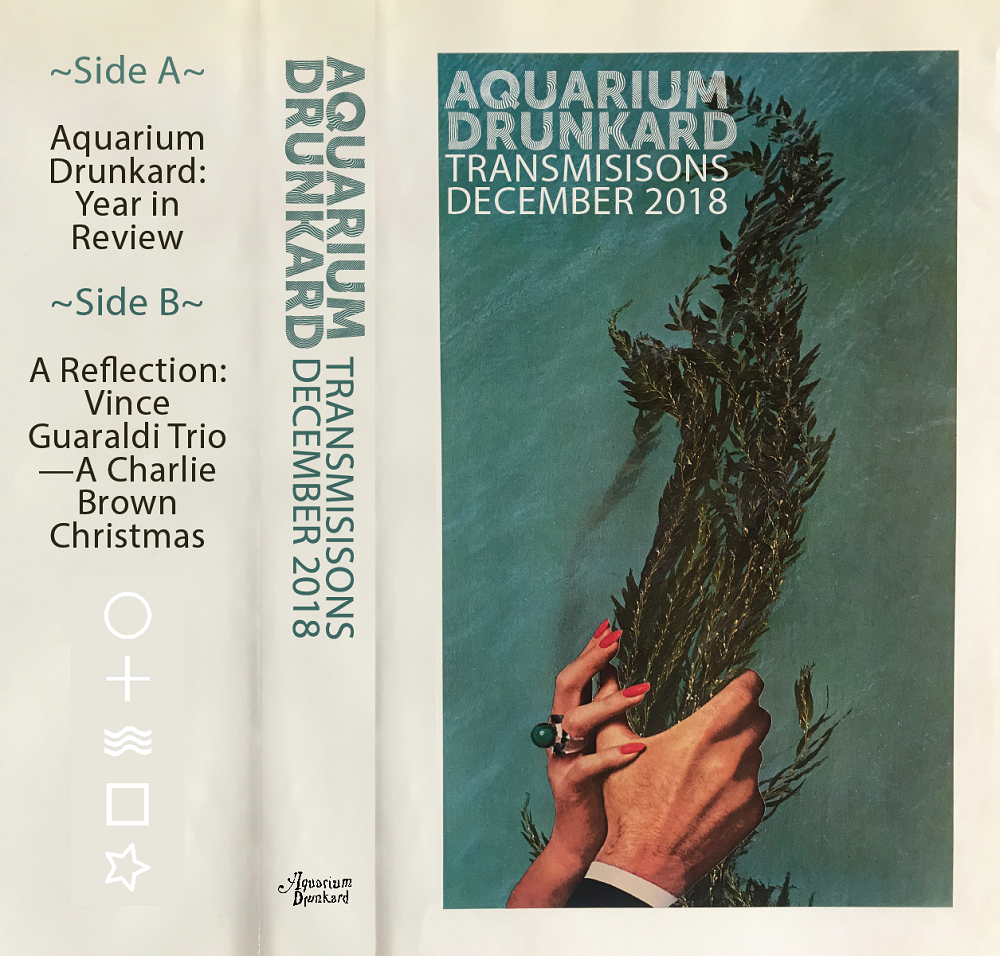 Welcome to the December edition of the Aquarium Drunkard Transmissions podcast. We just published our massive and overstuffed Year in Review feature, and to celebrate, members of the AD crew —including your hosts, Justin Gage and Jason P. Woodbury, plus Tyler Wilcox and Marty Sartini Garner, hooked up to discuss the year in music. Touched on: some of our favorite albums, essential reissues and archival sets, and what music the AD team is planning on spending time with in the new year.
Transmissions Podcast: Year In Review/A Charlie Brown Christmas
Then, Aquarium Drunkard veteran Joe Crosby cozies up by the proverbial hearth to discuss A Charlie Brown Christmas, a 1965 special based on Charles M. Schulz's Peanuts characters. Featuring the music of the Vince Guaraldi Trio, it's not only a hallmark of the season, but a truly radical exploration of spiritual authenticity. In a world of cheap glitz, it remains a work of genuine, heartfelt art.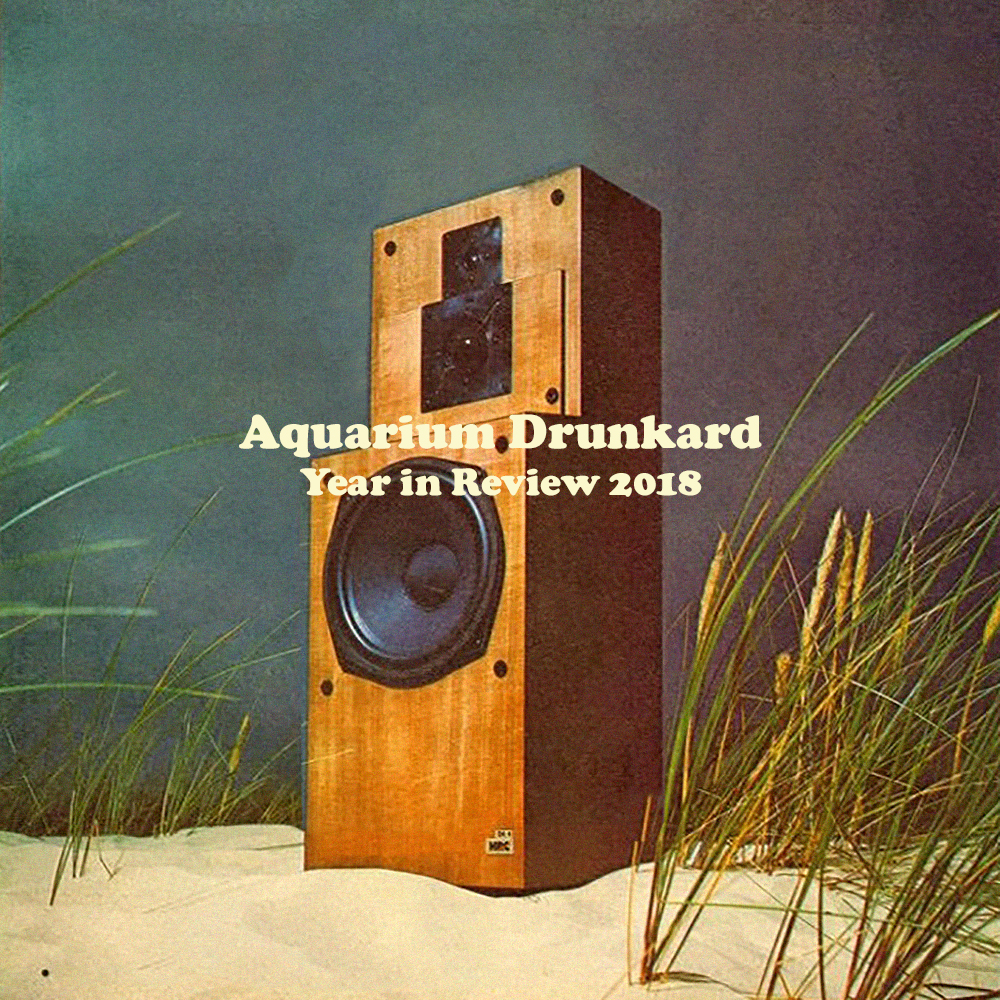 In 2018, there's more music than ever before at our fingertips. So how does one respond to the abundance? Here at AD, the answer is to just dive in without hesitation. Our 2018 Year in Review is un-ranked and unruly, full of more recommendations than you might know what to do with at first sight. But that's the idea: the goal with our year-end list is to provide a guide that proves useful long past "list-making season." It's reflective of our belief that sharing art that moves us is important. For this episode of the podcast, we gathered an Aquarium Drunkard roundtable to unpack and explore the list.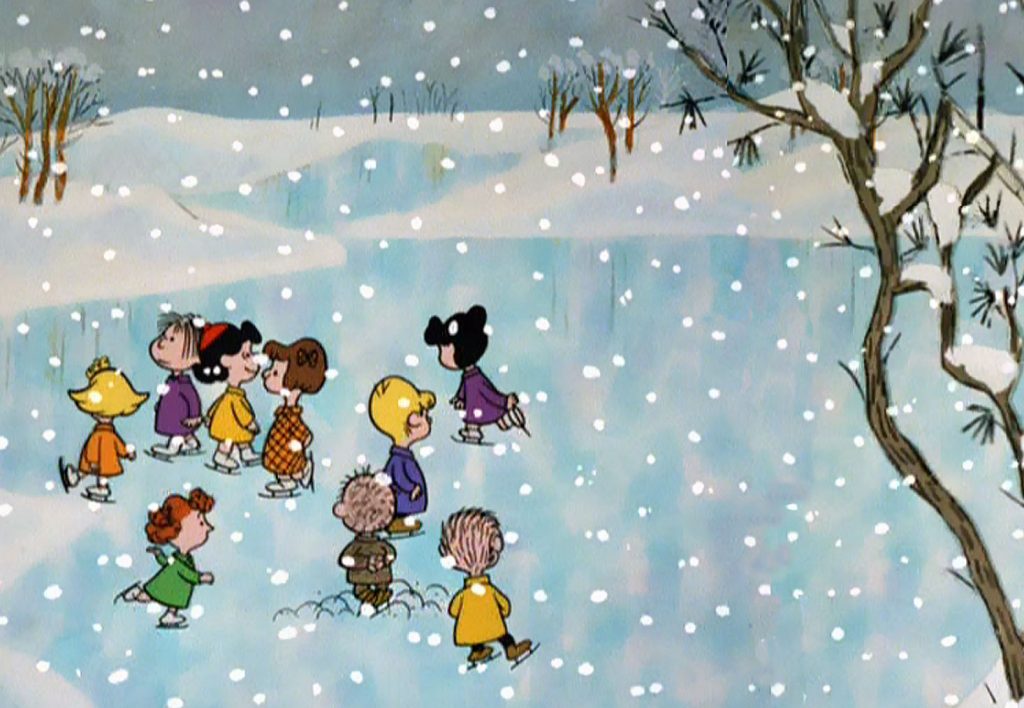 "There's loneliness and companionship, joy and despair, truth-seeking and blithe celebration, all during what's marketed to be the most wonderful time of the year. Your interpretation of the season begets your holiday spirit, whatever version it may be — bah humbug and good tidings. It's little surprise then that Charlie Brown's soundtrack, as well as our own, is something just as introspective and shifting. Something like jazz." So wrote Joe Crosby about 1965's A Charlie Brown Christmas at Aquarium Drunkard way back in 2012. We share the piece each Christmas season, because the short film that inspired it is a defining document of Christmastime here at AD HQ.
For this episode, Crosby joined us to discuss the special and its spiritual core: the plaintive piano jazz of the Vince Guaraldi Trio. "Behind all of that is this jazz soundtrack that captures the mood of the special, and I think the season, in a way that I don't think any other Christmas music does," Crosby says. "It's equal parts joyous and melancholy…it's really dynamic, not just among Christmas music, but music in general for me."
Related reading: 'A Charlie Brown Christmas' Drummer Jerry Granelli
— The Aquarium Drunkard Interview
Episode playlist:
The Black on White Affair – Auld Lang Syne
Karl Heinz Schäfer – La Victime
Julee Cruise – Kool Kat Walk
Kikagaku Moyo – Nazo Nazo
Yo La Tengo – Ashes
Nathan Salsburg – Offering / Timoney's
Meg Baird & Mary Lattimore – Blue Burning
Sam Wilkes & Sam Gendel – BOA
Bugge Wesseltoft & Prins Thomas – Notre do Brasil
Richard Swift – Ballad of Clifford Swift / The Hex
Low – Poor Sucker
Arthur's Landing – Singing Tractors 64
Jeff Tweedy – Some Birds
John Coltrane – Nature Boy
Bob Dylan – You're A Big Girl Now (Take 1)
Neil Young – Tonight's The Night (Live)
Sam Wilkes – Welcome
Prince – A Case of You
Steve Reich – Tehillim
Caetano Veloso – Clarice
David Munrow – Walther von der Vogelweide
Olivier Messiaen – Theme And Variations For Violin & Piano
Vince Guaraldi Trio – African Sleigh Ride
Vince Guaraldi Trio – Christmastime Is Here
Vince Guaraldi Trio – Greensleeves
Vince Guaraldi Trio – What Child Is This
Amaro Freitas – Rasif
Vince Guaraldi Trio – Skating (outro)
If you enjoyed our show, please feel free rate and review on Apple Podcasts. Even better? You can personally tell a friend to check it out — by sharing the show via Spotify, Stitcher, MixCloud, or the TuneIn app. As always, tune into the weekly two-hour show on SIRIUS/XMU, channel 35, which can now be heard every Wednesday at 7pm PST with encore broadcasts on-demand via the SIRIUS/XM app.
Collage image by Michael J. Hentz.
Dig into the podcast archives, which include in-depth looks at the Voyager Golden Record and the Jesus People psychedelia movement, Laraaji's new age public access show Celestrana, how Numero Group revitalized the natural sound series Environments for the app age, and how Art Bell's late night conspiracy theories on Coast to Coast AM influenced broadcasters all over the world.
Aquarium Drunkard has launched a Patreon page, which will allow readers and listeners to directly support our online magazine as it expands its scope while receiving access to our secret stash, including bonus audio, exclusive podcasts, printed ephemera, and vinyl records. Your support will help keep an independent cultural resource alive and healthy in 2019 and beyond. Pledge today, and find us on Facebook, Twitter, Instagram, Spotify, and Mixcloud, and sign up to receive our weekly (Sidecar) newsletter.