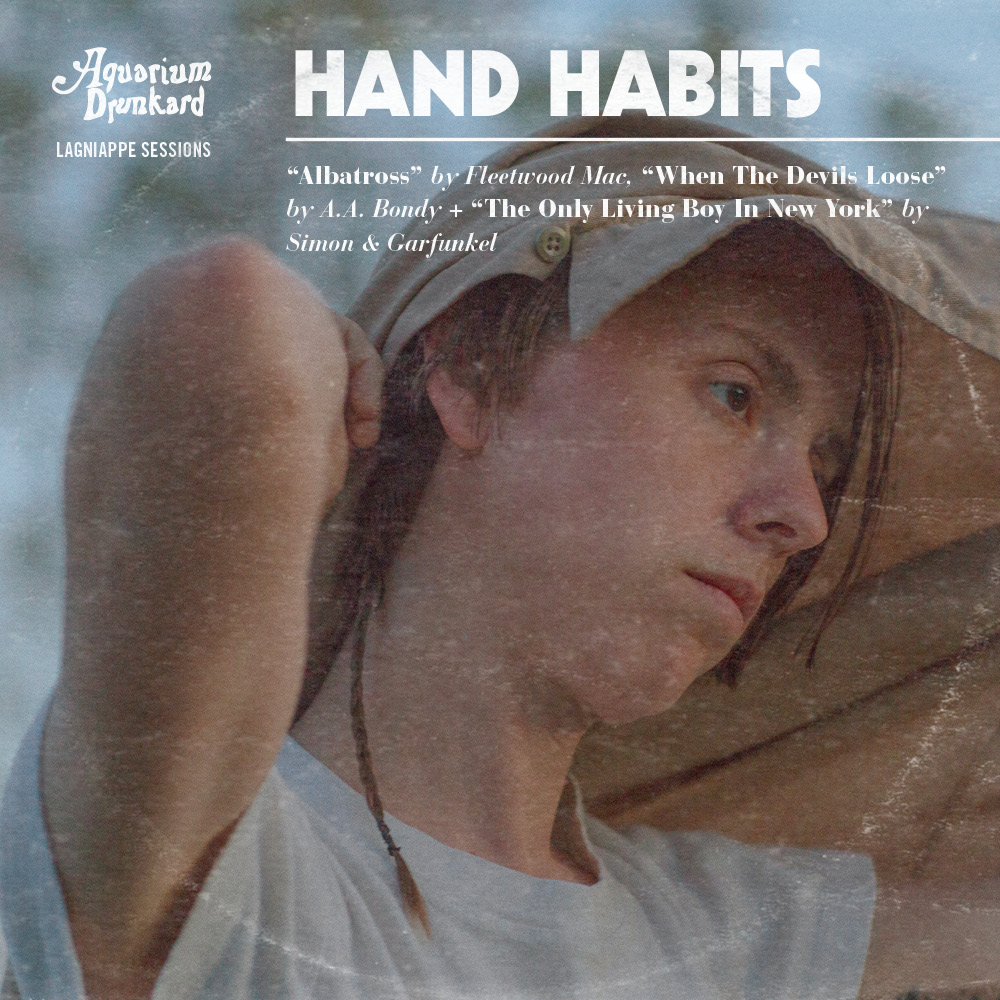 Lagniappe (la·gniappe) noun ˈlan-ˌyap,' – 1. An extra or unexpected gift or benefit. 2. Something given or obtained as a gratuity or bonus.
Hand Habits, the working sobriquet of Meg Duffy, first entered our sphere in 2015 backing Kevin Morby at a house party. Their weapon of choice is the guitar, an instrument they wield with aplomb. However, to focus too heavily on this one attribute is to miss the greater whole of the songwriter. On the eve of their sophomore lp, Placeholder, Duffy cut a three-track Lagniappe Session for Aquarium Drunkard. Recorded over a three month period in Los Angeles and New York City, the selections simultaneously echo Hand Habits roots and aspirations. The artist in their own words, below …
Hand Habits :: Albatross (Fleetwood Mac)
People love to either forget about Peter Green or love to say they only like Fleetwood Mac for the early Peter Green records. Of course Christine and Stevie, along with all the various iterations, hit hard song after song. But it's this record and song that really prove to me that the essence (swirls scotch around in glass) of Fleetwood Mac was conceived long before "Dreams" was dreamt. The lyricism of the guitar is extremely crushing. It feels symphonic and hopeful. When I was learning this tune, I realized that there's an 'hour long loop' of "Albatross" on youtube…and the song really allows for repetition. Recorded with Chris Nelson and Branden Stroup in downtown LA.
Hand Habits :: Only Living Boy In New York (Simon And Garfunkel)
To me, this song is perfect. The second time I heard it was (fittingly) via a cover, courtesy of a band that used to exist in Albany called The Red Lions. They covered it in a packed out attic, and at the time I thought it was the best band I'd ever heard in person. The show exists in my memory as a warm, teary picture of nostalgia. A very good friend of mine who has since passed on was there, and we both just stood smiling in awe of the harmonies during the song's closing. Gigantic and everlasting. This recording, my cover, was done in NYC with Sam Owens right before he moved out of his place in the city to live upstate. It felt right — a freezing cold Sunday in NY — just me, Sam and Lina Tullgren and a tape machine.
Hand Habits :: When The Devil's Loose (AA Bondy)
The first time I heard AA Bondy's When The Devil's Loose coincided with a lot of other firsts in my life. I had just moved to Albany after living in Schenectady. I got my first job bar-backing at a venue. And I started writing songs of my own after having backed many other songwriter's bands. I sang along with this record many a night in my tiny brick bedroom with a window that faced a brick wall. My good friend Emily Sprague showed it to me and we would harmonize along with the songs. The rhythm section crushes me with its simplicity. When I first moved to Los Angeles, listening to this record felt like an old friend; complete with a housemate in the basement putting up with my singing along. I found out that Bondy was living outside of the city, looked him up, and had the pleasure of sharing some of my songs with him. He's a mystery to me, still. I made this recording in my old bedroom in Glendale. I think you can hear my upstairs neighbors walking around.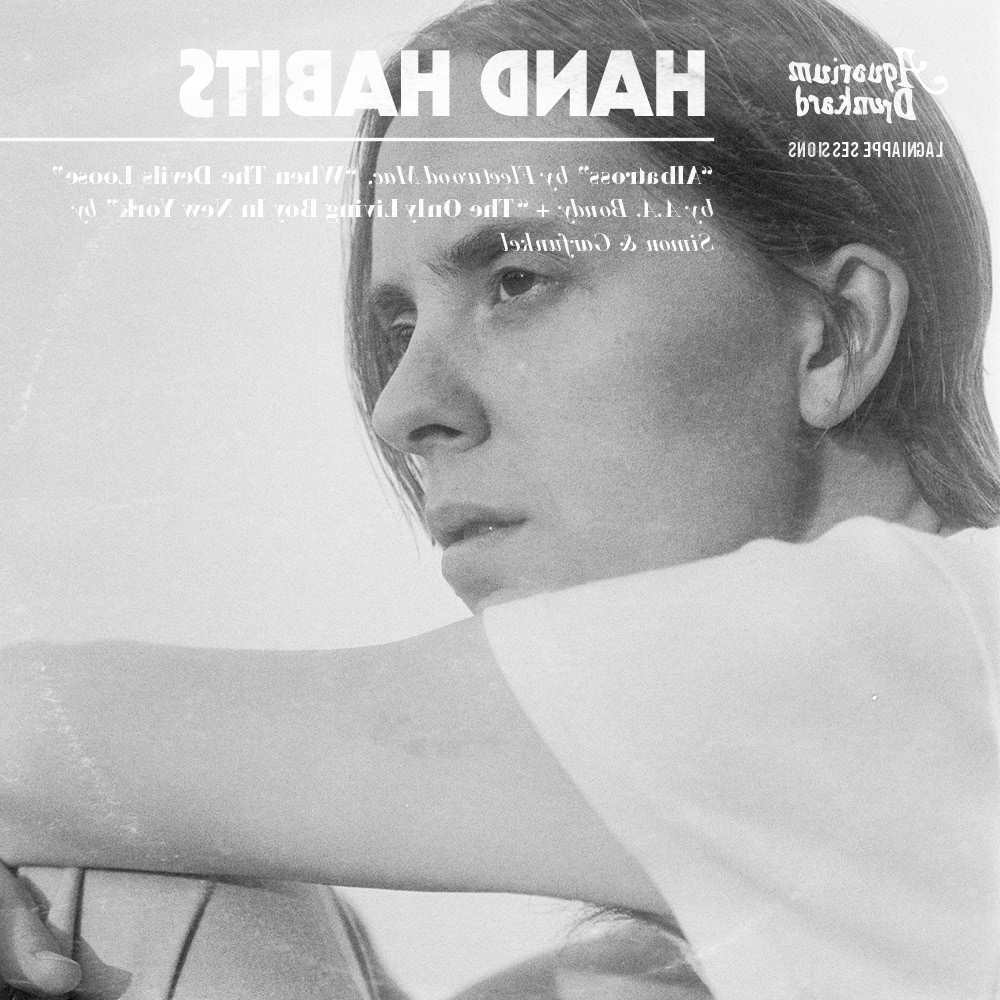 Lagniappe Sessions Archives / imagery via d norsen
Help directly support Aquarium Drunkard via our Patreon page. As we're not backed by any corporate goblins, your support will help keep an independent cultural resource alive and healthy in 2021 and beyond.