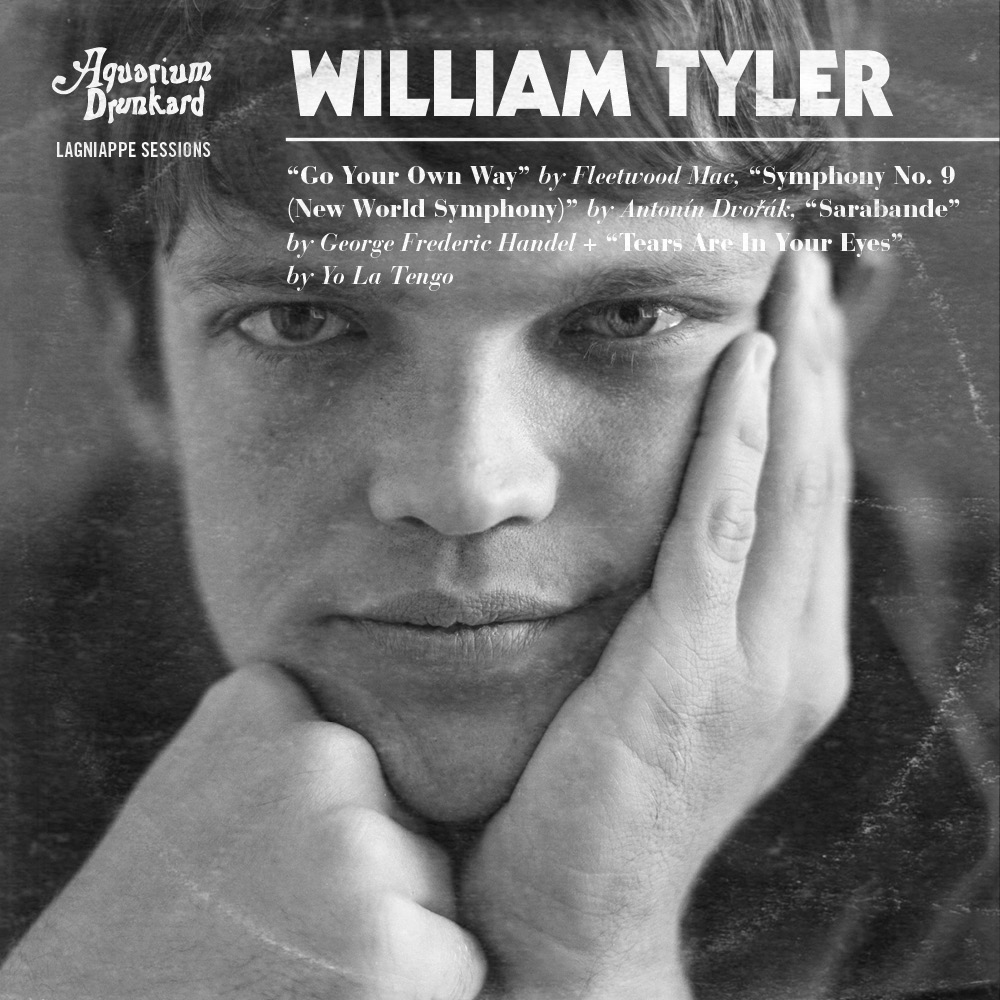 Lagniappe (la·gniappe) noun ˈlan-ˌyap,' – 1. An extra or unexpected gift or benefit. 2. Something given or obtained as a gratuity or bonus.
On his latest, Goes West, guitarist William Tyler evokes the sound of the wide open. Featuring Tyler on acoustic guitar (electric playing is provided by Meg Duffy of Hand Habits), it both connects to his earliest guitar soli records and expands his stylistic toolkit. In an essay for Aquarium Drunkard, William called this blend of folk, country, and new age "cosmic pastoral," and its an apt description for the way his sounds feel both spacebound and earthy. Following his recent appearance on the Transmissions podcast, we're proud to present Tyler's second Lagniappe Session, featuring covers of Fleetwood Mac and Yo La Tengo, and interpretations of Dvořák and Handel. Goes West is available now via Merge Records.
William Tyler :: Go Your Own Way (Fleetwood Mac)
A couple of years ago when I was working with Brad Cook, he told me I should try to learn more covers. I wanted to rearrange some sort of canonical rock song the way that Kottke or Tommy Emmanuel do, and this was the first one I hit on. I think Lindsey Buckingham could have made a hell of an acid folk record, FWIW.
William Tyler :: New World Symphony (Dvorak)
Dvořák wrote this symphony while he was an expat living in the States at the close of the 19th century. He was tremendously influenced by American folk idioms and gospel music, and this theme has passed into our collective unconscious so effortlessly that it's hard for people to remember that it was written by a Czech composer and not, in fact, a homegrown folk tune. The "New World Symphony" to me represents one of the first cross-continental examples of Cosmic Americana.
William Tyler :: Sarabande (Handel)
Bach is of course the big daddy of Baroque, but Handel is the calm, steady middle brother. This is a powerful, deceptively simple theme that gained a lot of more recent fame as the "theme song" to Kubrick's film Barry Lyndon. The term "sarabande" refers to a dance in 3/4 time, much like a slow waltz. There is something so grand and somber about this melody that it's hard to imagine it as anything other than a funeral processional, but I guess this was Handel's version of a "slow jam."
William Tyler :: Tears Are In Your Eyes (Yo La Tengo)
I wanted to cover a tune by someone contemporary that I felt I could reinterpret in a respectful but more literal way. There is such an evocative and wandering melody to this song—was trying to think of Chet Atkins conducting the Everly Brothers or something classic like that. Although, when I played this for my dad last night, who has never heard the original, he said it reminded him of a Springsteen song and then asked me if there was some sort of "New Jersey sound" to this kind of ballad since of course Yo La Tengo called Hoboken home for so long. You can't speculate on the origins of songs you didn't write, but I thought it was nice. Anyway, lots of love to Ira, Georgia, and James.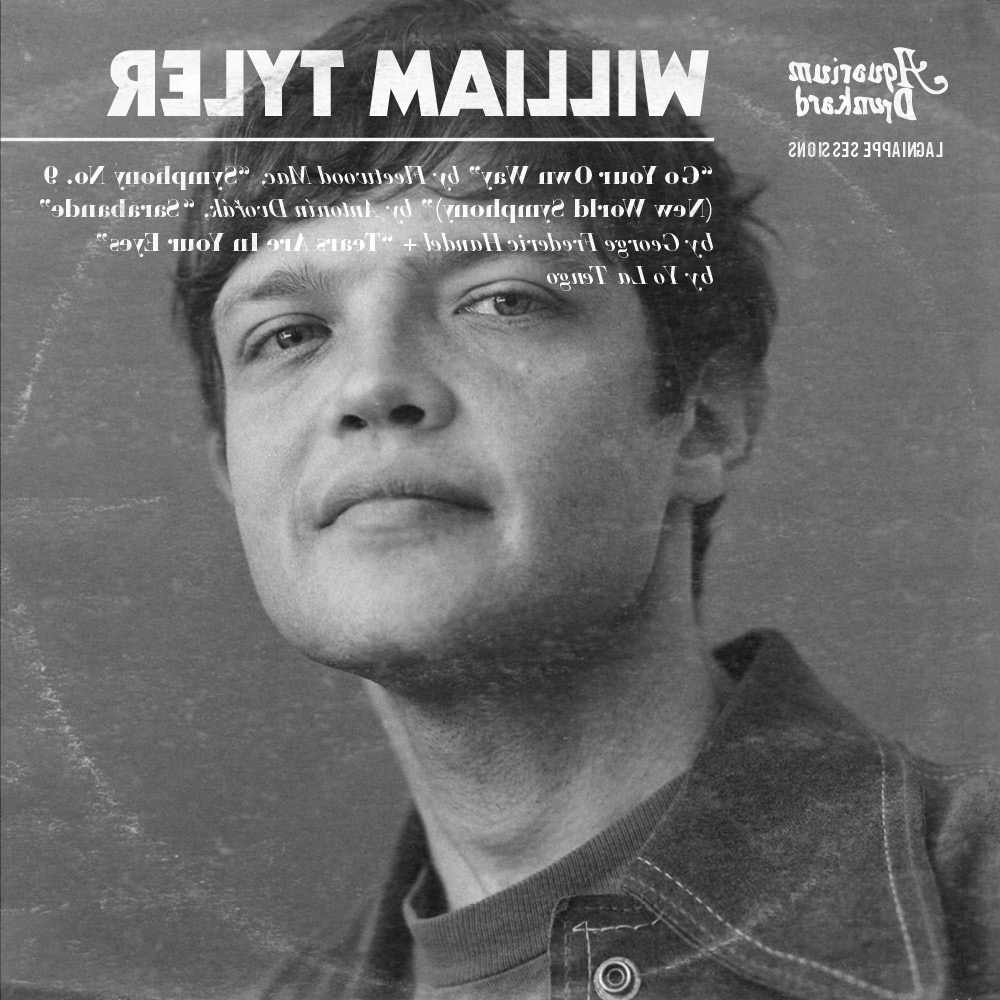 Recorded by Scott Hirsch at Echo Magic West, Ojai CA / Imagery via d norsen
Related: The Lagniappe Sessions: William Tyler / First Session
Aquarium Drunkard has launched a Patreon page, which will allow readers and listeners to directly support our online magazine as it expands its scope while receiving access to our secret stash, including bonus audio, exclusive podcasts, printed ephemera, and vinyl records. Your support will help keep an independent cultural resource alive and healthy in 2019 and beyond.