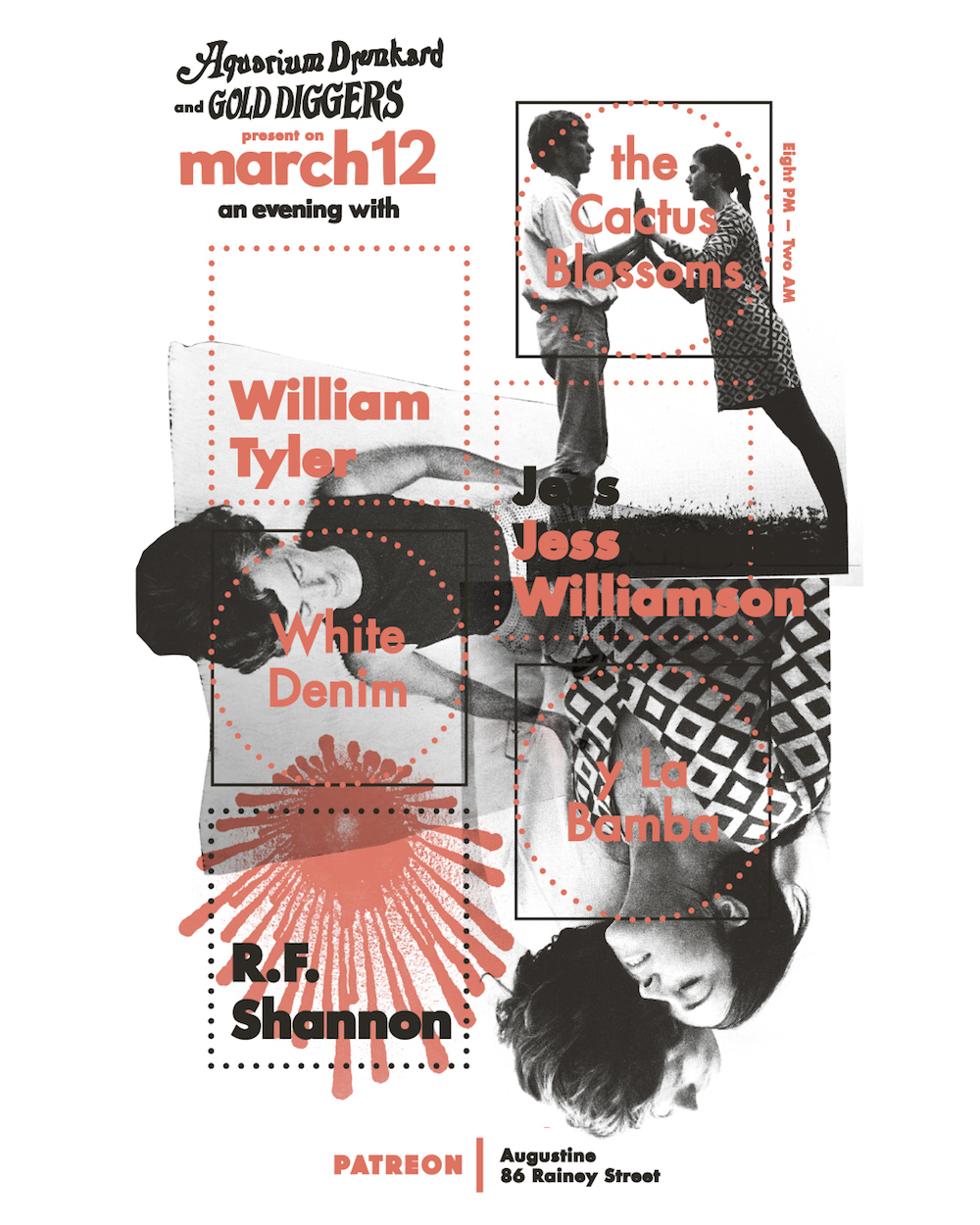 Is there still a Tostitos stage? The last time Aquarium Drunkard threw a proper fête at sxsw (2013) our now sitting president was referred to as "the Donald." Man, this simulation just gets weirder and weirder…
Anyway, we're back. Join us Tuesday night, March 12, as we take over the Patreon house on Rainey street from 8-2am. Here's what you can expect: The Cactus Blossoms, William Tyler, Jess Williamson, White Denim, RF Shannon, Y La Bamba.
**Justin will be in town playing music between sets. Perhaps a Mark Hollis tribute. Ask him about the Gold Diggers set-up in LA. Specifically about the trap door for Bela Legosi in the back.
Here's the RSVP details …