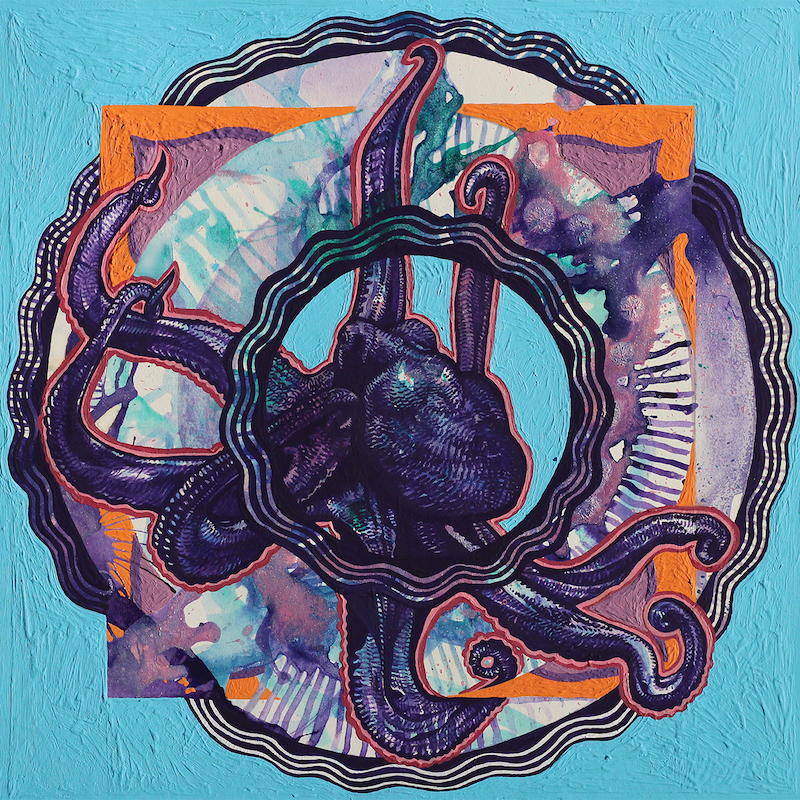 Elkhorn, the powerful instrumental duo of Jesse Sheppard and Drew Gardner are back with two slabs of transcendent goodness. Only this time around, they're not just a duo. On these simultaneously recorded / individually released LPs, Sheppard and Gardner have brought along two ringers: the enigmatic guitar slinger Willie Lane and the freakishly talented percussionist Ryan Jewell (you've probably heard him with One Eleven Heavy, Ryley Walker and Chris Forsyth, among others).
It's a little hard to believe that this quartet hasn't been jamming together for decades; the mind-meld between the musicians is incredible, as Sheppard's ringing 12-string and Jewell's always alert playing anchor the masterful weaving of Gardner and Lane's electric lead work. Sun Cycle's opener, "Altun Ha," is a slow, smoky wonder, like Crazy Horse taking a Journey in Satchidananda. The whole of Elk Jam, meanwhile, is (as its title suggests) a looser, freakier affair – but it's just as thrilling, with moments of pure ecstasy rising out of the tumbling rhythms. The whole thing is a total blast, beautifully recorded by Jason Meagher at Black Dirt Studio. And as good as the expanded Elkhorn sounds on these two records, the stripped-down duo remains terrific on the tracks without Lane and Jewell. Check out a lovely video of Sheppard and Gardner rolling like a deep river through "Song of the Son" below … words / t wilcox
From our heads to yours. Aquarium Drunkard is powered by its patrons. Keep the servers humming and help us continue doing it by pledging your support via our Patreon page.