The music of Chris Forsyth first graced these pages in 2013 when Tyler Wilcox highlighted the guitarists alternate rendering of the first ten minutes of filmmaker Robert Frank's' infamous Stones documentary, Cocksucker Blues. We've kept up with him ever since. This month sees the release of the guitarist's latest full-length, All Time Present. Below, Forsyth digs into the genesis of his hometown project, Jerry's On Front — a small storefront performance space in Philadelphia housed in a building he renovated over the past couple of years.
I got into music for the music. When I was very young, before I was even cognizant of having personal preferences, I had the pleasurable epiphanies of any listener. I remember Buddy Holly's "Peggy Sue" on some '50's compilation LP that my mom had; I remember really liking Lou Rawls (and Lou Reed), and Fleetwood Mac on the radio. But it was when I actually got a guitar in my hands at age thirteen that music took over my life.
I took one lesson, skipped the second, and never went back. My nascent, hormone-fueled punk-rockness gave me the confidence to decide that I could figure it out on my own. Which is another (not wholly irrelevant) story….
But suffice it to say that holding a guitar and simply playing a D chord sent incomparable shivers of pleasure throughout the body of my proto-teen self. I was hooked, and I've remained so now for three decades.
Chris Forsyth :: Dream Song

Still, I'm fairly high functioning in my addiction, if you want to call it that (I don't mind). I have meaningful relationships, I have a great family, we have shelter and food, and I continue to make music with fantastically talented and inspired collaborators on a regular basis. I'm in a position of absolute privilege, but even though I've found a way to build a life that puts music at its center, finding balance hasn't been without challenges.
I formed my first really legit group, Peeesseye, in the uncertain atmosphere of post-9/11 NYC. We were moles in the ground, burrowing our own tunnels under the rest of the music world without thinking too much about engaging a wider public.
Once that group ran its course, I started playing solo. I relocated from Brooklyn to Philadelphia in 2009, where I fell in with the circle around Jack Rose and starting thinking about song forms for the first time in ages.
And, having spent the prior 10 years privately digesting the techniques I'd learned studying with founding Television guitarist Richard Lloyd in the late '90s, I found myself beginning to make music – lyrical, melodic, pulsing – that was a few degrees closer to "music" as most people would identify it than my previous output had been. It still flirted with abstraction, but the new stuff tended to resolve itself in more conventionally beautiful ways.
At this point, around age 40 and with a young child, I made a record called Solar Motel. For the first time in my life, people in the indie music world started soliciting me for gigs, reviews, etc, and some even advised me on how to have a career. Which all seemed pretty odd and probably too late in the game to me, but the idea of making music with more regularity or for more people was undeniably attractive.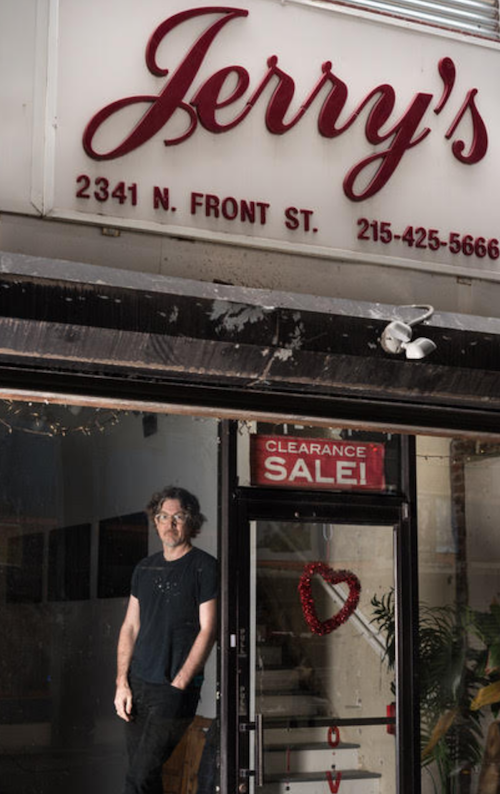 Now, to be clear, this is all happening still on a fairly subterranean level. I'm proud of the music I've made, grateful for the audience that's responded, fortunate to work with a supportive label, and I've had some gratifying opportunities to play good stages with great artists, including some of my heroes. But mostly I just find myself poking my nose up out of the underground for air every now and then.
And although Solar Motel came out pretty recently, in 2013, these past six years have driven home the disruptive effects of streaming on the economics of music, and given us the seeming consolidation of the touring business, one of the last aspects of indie music with any liquidity. Personally, I've experienced limited rewards and higher frustrations in attempting to tour the U.S. anywhere beyond my current base of Philadelphia or New York City. Maybe it's always been this way, and I just have less tolerance for it than I did when I was younger.
But I got into it for the music, right? I didn't get into it to impress bean counters and publicists. Those are the people I've tried to avoid or circumvent my whole life, so why would I be concerned with trying to cultivate their approval now?
A couple of years ago, then, I said, "Fuck it."
Space is still cheap in Philly, so my partner and I scraped together (read: borrowed) some money and bought a dilapidated storefront under the elevated train on a rather deserted commercial strip at the edge of my rapidly gentrifying neighborhood. We set about renovating it into music rehearsal rooms with a tiny storefront project space for shows.
Since moving to Philly in 2009, I'd seen a steady stream of DIY venues lose their spaces, falling prey to the forces of gentrification. It seemed that nearly all the venues in town that were flourishing, including some that I quite like, were not really in the business of making music happen; rather, they were in the business of selling beer while people watch bands. Again, consolidation.
Call me an idealist, call me a fool, but I remain more interested in the actual music side of it. The art. The fuck-the-man-I'm-doing-stuff-for-the-sake-of-doing-it aspect. If this sounds hopelessly out of date, or dangerously like some Gen X caricature, well, that's fine. I'll own it.
We bought this place, and over the course of a year in which we found ourselves learning on the fly, with the help of many fine and similarly crazy-hearted people, we built the studios, rented them all out, and opened the place in fall, 2017. After catching our breath for a few months, we then started doing shows in the storefront about a year ago. The place is called Jerry's On Front. We kept the sign and the name from the previous establishment, a "Bridal Prom Sweet 15 & 16" dress shop, because it was a cool sign and we needed a name anyway. (Any reference to any other "Jerry" is purely coincidental, I swear, but not without serendipity.)
Now I find I can put on shows the way I like them, both as a musician and as an audience member. Someone called it "Adult DIY." It's safe and legal. The room holds about 60 people. It sounds pretty good. We do soundchecks. I like to help people load in and out. There is a private hang spot for the bands upstairs to get their heads together if they want. We do our best to present musicians or bands that aren't uniformly comprised of straight white dudes. It's BYO and shows are $10.00-$15.00, whether for awesome out of town headliners like Heron Oblivion, Lee Ranaldo, Horse Lords, and 75 Dollar Bill, or for local friends and family Long Hots, Laser Background, Writhing Squares, Beat Jams, and Sirius Juju. There's usually no guest list (though we've never turned anyone away for inability to pay). It's a cheap night out any way you cut it.
1) Do I like an artist's approach to and the ideas behind their music? If it sounds cool, that's a bonus. I want to hear things that are new to me.
2) Am I available to run the show?
3) Is it likely to not be a pain in the ass? (Like, is everyone gonna be cool?)
Check, check, check? OK let's do the show.
The terms strive for righteousness: there's an equitable split of money between the artists and the house, without any additional overhead because I am the sound person, door person, security person (haven't needed that much, thankfully) and booking person (Jerry's has no, ahem, "talent buyer"). I don't advertise widely, outside of an email list, the odd poster, and Instagram posts. There've only been a couple shows booked through agents (those shows also need to meet the above booking criteria). I'm open to ideas.
People seem to like coming to Jerry's, maybe because it's a place that strives to put the ideas I put behind the music into action in the real world, and to enable more art, which feels somewhat novel these days. We know and get along well with our neighbors – shows are usually over early, and the family that runs the beer store below their apartment down the block loves us.
And guess what: I'm still into it for the music. The number one personal upside about doing Jerry's is that it's made me less cynical about the business side of things. Seeing people come out and play for their lives in front of a few dozen people, has reignited the "joy" part of being involved with all this. I'm discovering bands and artists that I might not otherwise have been able to parse from the blizzard of information and PR we are confronted with daily on our pocket computers. This is the kind of scene I want to be involved with – a place to experiment, fail, freak out, have fun, blow minds, and connect with people.
It's been a dream, and like all dreams, it'll surely come to an end at some point. The forces of gentrification are looming. And, while I'm fully aware that Jerry's is the canary in the coal mine for, let's say, less thoughtful forces of change in the real estate market, we're also dug in: we won't be priced out. Even if fancy neighbors eventually move in and start complaining about our shows, we will still find a way to do something creative and constructive in the storefront that isn't strictly dictated by bottom-line considerations (a luxury we can afford because the studios keep the place afloat). And where other places might be inclined to expand, we're not necessarily looking to grow the venue beyond the 60 people we can squeeze into the storefront. It's a nice size. This has nothing to do with exclusivity – when there's more demand for a show, we usually just do two shows to accommodate. Twice is nice. I think it makes the local music ecosystem stronger.
This is all an experiment, but if there's any kind of lesson to be extracted from all of this, I hope it is that, hey, maybe you don't need to bend to the will of the machine. Maybe with a little work, a lot of luck, and bit of reckless resolve, you can build your own – better – machine; one that serves your own values. If you do, you might find that you don't really need the other, bigger machine as much as it has always wanted you to think you did. words / chris forsyth
Aquarium Drunkard has launched a Patreon page, which will allow readers and listeners to directly support our online magazine as it expands its scope while receiving access to our secret stash, including bonus audio, exclusive podcasts, printed ephemera, and vinyl records. Your support will help keep an independent cultural resource alive and healthy in 2019 and beyond.