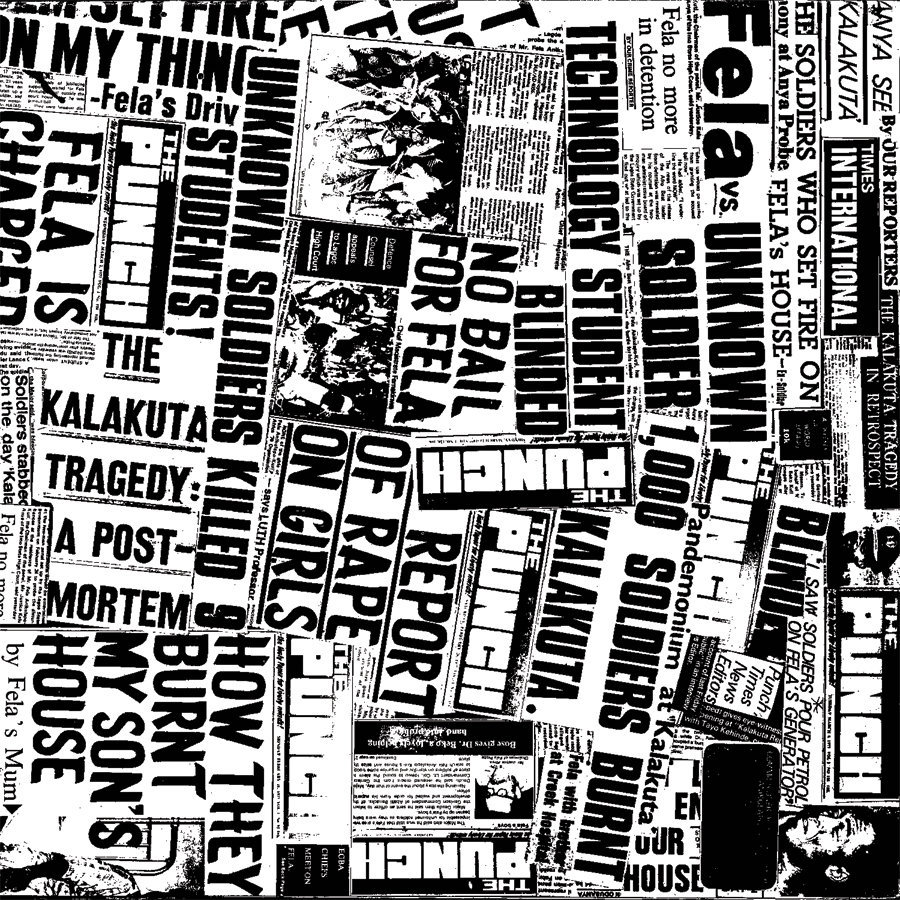 Music is the weapon. The past ten or so years have witnessed a western appreciation of Fela Kuti that would have seemed implausible just a decade prior. From the Broadway success of the Fela! musical, to the ongoing celebrity-endorsed reissue series, Kuti's music, and (with it) message have reached a far broader audience than ever achieved during the Nigerian musician's own lifetime. The ease and access of digital music obviously comes into play, here.
In Kuti's case, these services have proved an excellent/efficient means to survey the Afrobeat pioneer's vast, expansive catalog. For example, take "Unknown Soldier (Pt. 1 & 2)". A sonic manifesto that comprised the entirety of both of its vinyl sides upon the original 1979 release, the record is an absolute monster. And incredibly hard to find. It curiously remains one of the few titles that have yet to see a physical reissue. No matter — get lost via the digital ether, below…
Aquarium Drunkard has launched a Patreon page, which will allow readers and listeners to directly support our online magazine as it expands its scope while receiving access to our secret stash, including bonus audio, exclusive podcasts, printed ephemera, and vinyl records. Your support will help keep an independent cultural resource alive and healthy in 2019 and beyond.
Essential Viewing: Fela Kuti :: Music Is The Weapon (Documentary, 1982)