There are a number of stories of artists that took the long road to commercial success, but the story of Pulp is an especially curious one. This is a band that spent significant time in the artistic wilderness — nearly 15 years. And then, suddenly, one album permanently set them into the firmament of Britpop elder statesmen – Blur, Oasis, and Suede in particular. That album, His n Hers, turns 25 today, and its sharp, calculated fission of a decade and a half's worth of preparation still sounds like a chart-topping album, albeit one from some alternate timeline where some very different things happened in terms of commercial music.
The lead up to His n Hers was a mess of delayed albums and conflicting interests. Pulp had managed to release two full-length albums – the almost folky 1983 album It and the rushed and undercooked Freaks in 1987 – but had also pulled a new bass player in 1988, Steve Mackey, to join singer Jarvis Cocker, keyboardist Candida Doyle, guitarist/violinist Russell Senior, and drummer Nick Banks. In 1989 they began recording a follow-up called Separations, but it would be another three years before it saw release. The band eventually released two singles, "My Legendary Girlfriend" and "Countdown," in March and August of 1991 respectively. The singles were noticed in music press like NME, but their longtime label, Fire Records, was still dragging its feet on releasing the album.
The frustration lead to them signing with Gift Records the next year which allowed them to continue releasing singles starting with "O.U. (Gone, Gone)" in June of 1992. Ironically, Separations finally appeared that month as well. But the cat was out of the bag for Pulp, and the band soon signed with Island Records who, concurrently with Gift, released several singles in '92 and '93 including a song called "Babies." If you're familiar with His n Hers, you recognize that title. The version of "Babies" released by Gift in 1992 failed to chart, but it set the stage for the actual coming-out party for the band. His n Hers' first official single completely on Island, "Lipgloss," came in November of 1993. This time, they hit number 50.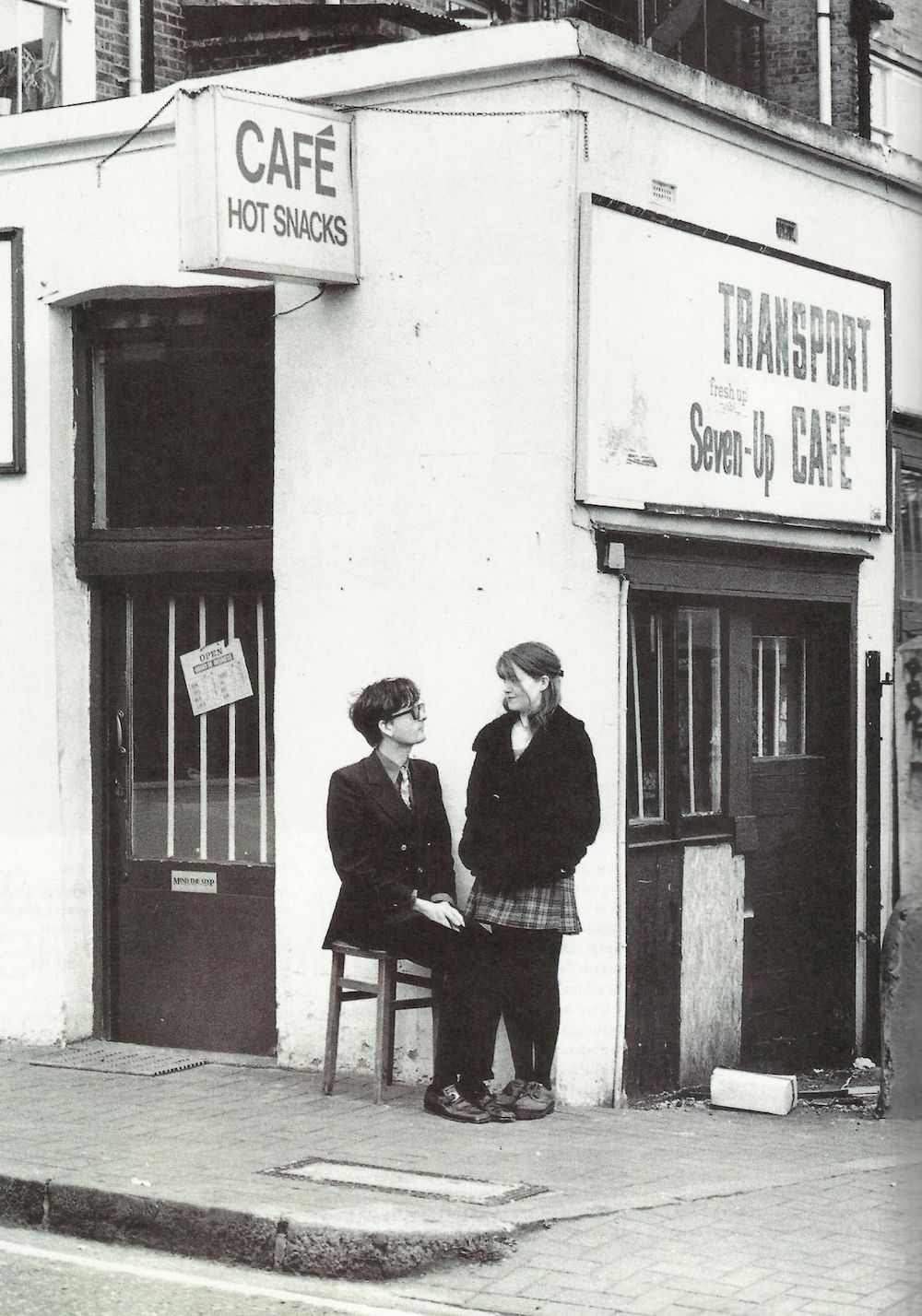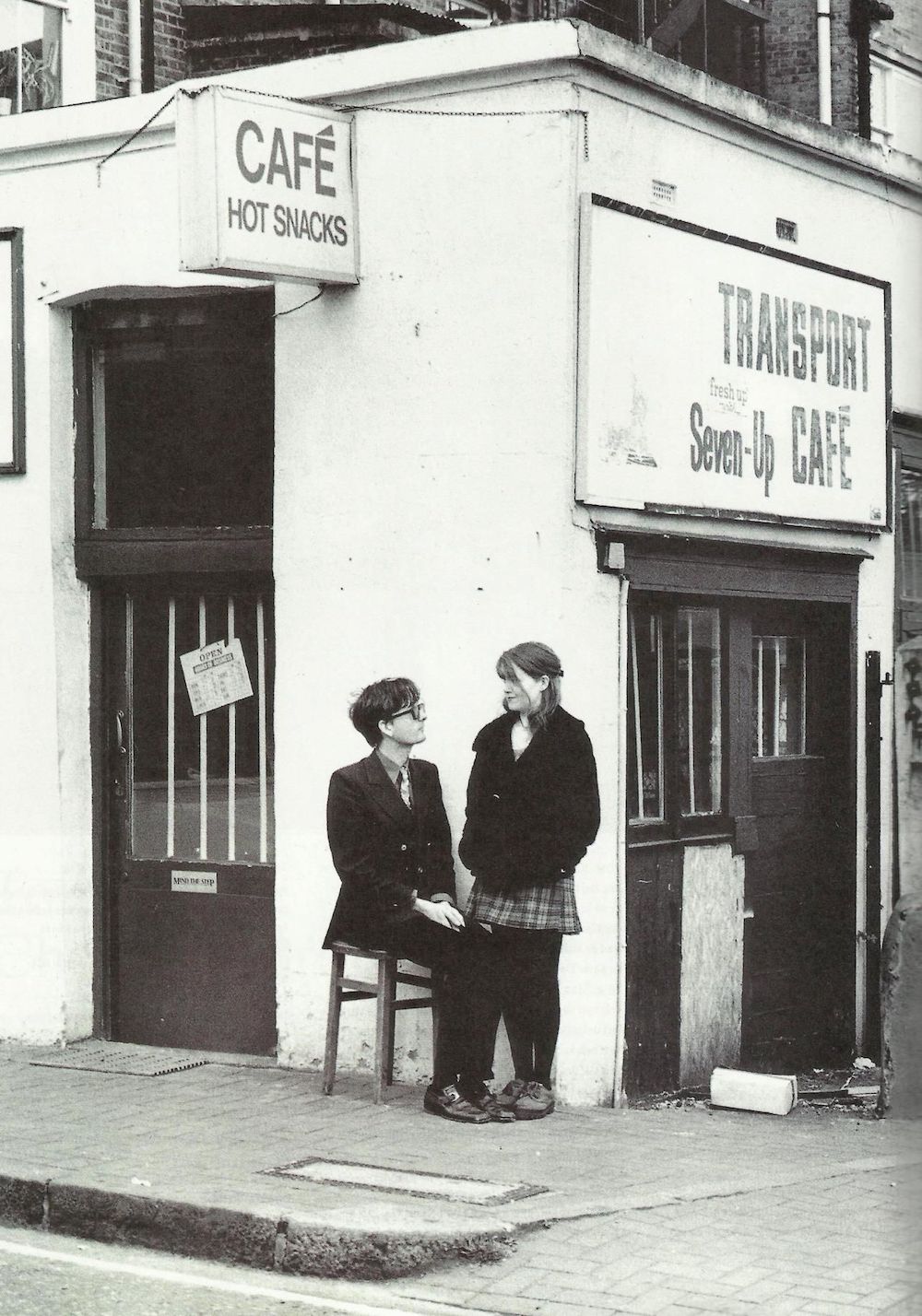 Island would put out one more single before the album was released in March of 1994. "Do You Remember The First Time?" is like some Rosetta Stone, connecting the Pulp that would dominate Britpop starting later that year with the earlier version of the band that clearly wore its art-pop influences much more openly on its sleeve. The song finds itself embellishing the band's various influences, but having them gel in a new way: there's the Bowie-guitar lead of the chorus; the verse's underlying synthesizer throb that feels akin to their earlier house music influences; Cocker's quotidian life details that somehow manage to drop bawdy and honest bits of the story left and right. That a song with the line "still you bought a toy that reaches places he never goes" would hit number 33 is its own minor miracle. (Bear in mind, this is at the same time that Ace of Base's "The Sign" is the number one song here in the States. Different strokes.) But that it would end up drawing people to an album like His n Hers is another thing entirely. By the end of 1994, it peaked at number 9 on the U.K. albums chart.
In a lot of ways, it's easy to divide Pulp's career into two segments – everything from 1979 up through the release of Separations in 1992 and everything from the Gift singles through We Love Life in 2001. This isn't a wrong way to look at it necessarily, but His 'n' Hers is maybe the most delicate balance of the two. There are the songs that clearly point toward Pulp's future: "Lipgloss," "Babies" (which hit number 19 when its remixed album version was released as a single in 1994) and "Do You Remember The First Time?" all have the clear sort of purpose of future Pulp music. There's a sharp and brusque edge to Cocker's sexuality that finds itself manifested here in ways that didn't really happen on previous Pulp albums.
There are songs that straddle the two eras. "Joyriders" starts off like a future Pulp song, only to descend into a dramatic slowdown towards the end, complete with Cocker partially falsettoing his way through the line "Allllll the people say…it's a tragedy. Oh don't you want to come and see?" "Acrylic Afternoons" has the sort of class observations that would foretell some of the stronger deep cuts on 1995's massive Different Class while also involving the hypnotic keyboard and drum-driven verses of the songs on Separations. Plus, name me another song in pop music that involves the phrase "quilted eiderdown."
You'll notice that all of the songs mentioned as future fore-tellers of the Pulp sound were, appropriately enough, the singles off of this album. Island knew what it was doing with His n Hers, and obviously a lot of people ended up with copies of the album because they loved "Do You Remember The First Time?" and probably had no idea what to do with songs like the spoken-word closer "David's Last Summer." But that is what makes His n Hers as grand a statement as it is even now. While Cocker was beginning to hit his stride as a lyricist and singer, the band was finding the proper balance of its own sound. In deeper cuts like "She's a Lady," Pulp was exposing listeners to the acid house influences that had driven the singles on Separations while also finding Cocker in command of a delivery that echoes r&b of the 70s funneled through the industrial and coal-fueled past of Sheffield, England. "Happy Endings" and "Someone Like the Moon" display a stately pop grandeur with hyper-maudlin lyrics, the former foreshadowing its darker and more haunting reflection in the title track to Pulp's 1998 album This Is Hardcore.
There's a lot in His 'n' Hers that would reach perfection just one year later. 1995's Different Class would propel Pulp even further into the public eye and also find Cocker and company honing the sound on His n Hers into a fine-tuned masterpiece. The sex-driven observations and class call-outs that were relatively new on this album would find its apotheosis in Different Class with songs like "Common People," "Mis-shapes," and "Pencil Skirt."
But if you, like me, were an American teenager in the mid-to-late 90s, clinging on to every scrap of Brit culture that 120 Minutes threw your way, then there was a special treat hidden at the end of your copy of His n Hers. The U.K. music industry was more prone to releasing stand-alone singles – songs that aren't part of an LP. The streaming age has made these type of singles more common, but back in 1993, Pulp put out what is their finest song to not grace an actual LP. "Razzmatazz" is Jarvis Cocker at his sharpest tongued, and while it was released on the PulpIntro – The Gift Recordings compilation in the U.K., "Razzmatazz" was filed onto the bonus track slot for the North American release of His n Hers.
Somewhere after "David's Last Summer" faded from view, the jaunty bounce of "Razzmatazz" – with its attention-grabbing opening line of "The trouble with your brother / he's always sleeping / with your mother" – comes sailing into view. Jarvis Cocker inhabits a character who is clearly not having it with his ex, throwing her own words back at her while mentioning her new boyfriend who looks like "some bad comedian," and comparing her new relatively lonely life to her previous exultation of "razzmatazz and nights on the town." Cocker's narrator isn't sympathetic – he's unnecessarily mean and spiteful at points – but the characters created in this song could inhabit a full season of a television show, let alone the three and a half minutes of a song. "Razzmatazz" is every bit the songwriting equal of "Common People" and "Babies." It's in many ways the perfect distillation of the His n Hers era of the band and points clearly to the path before them.
Pulp would go on to release three more albums – each of them fantastic in their own right – and Jarvis Cocker's three solo albums, released between and after the band's 2002 hiatus and early '10s reunion touring, also hold their fair share of great songs. But His 'n' Hers remains crucial because of the clear demarcation it made in Pulp's career. Jarvis Cocker was 15 years old when he started Arabacus Pulp, and he wouldn't have his first top 40 hit until he was 30 years old. As excellent as 1992's Separations is, the quantum leap in sound and songwriting to His n Hers is amazing, and for any band who spent 15 years slogging in the indie-pits to have that kind of sudden success – the kind that fuels three albums with consecutive Mercury Prize nominations and an excuse to get on stage at an awards show and mock Michael Jackson – is an incredible feat. 25 years on, His 'n' Hers still sounds like something out of its time, but more importantly, the result of a group of musicians getting the time they needed to find their truest voice. words / j neas
Aquarium Drunkard has launched a Patreon page, which will allow readers and listeners to directly support our online magazine as it expands its scope while receiving access to our secret stash, including bonus audio, exclusive podcasts, printed ephemera, and vinyl records. Your support will help keep an independent cultural resource alive and healthy in 2019 and beyond.