The motivations behind writing this are twofold. First, as a PSA for those of you who have yet to subscribe to Nick Cave's weekly email newsletter: The Red Hand Files. Second, to highlight the exceptional 1981 documentary film This Is Elvis — a film Cave references in issue #34. The context for its inclusion is in relation to Cave's thoughts on the transformative power of music, and specifically how it relates to Presley near the end of his life.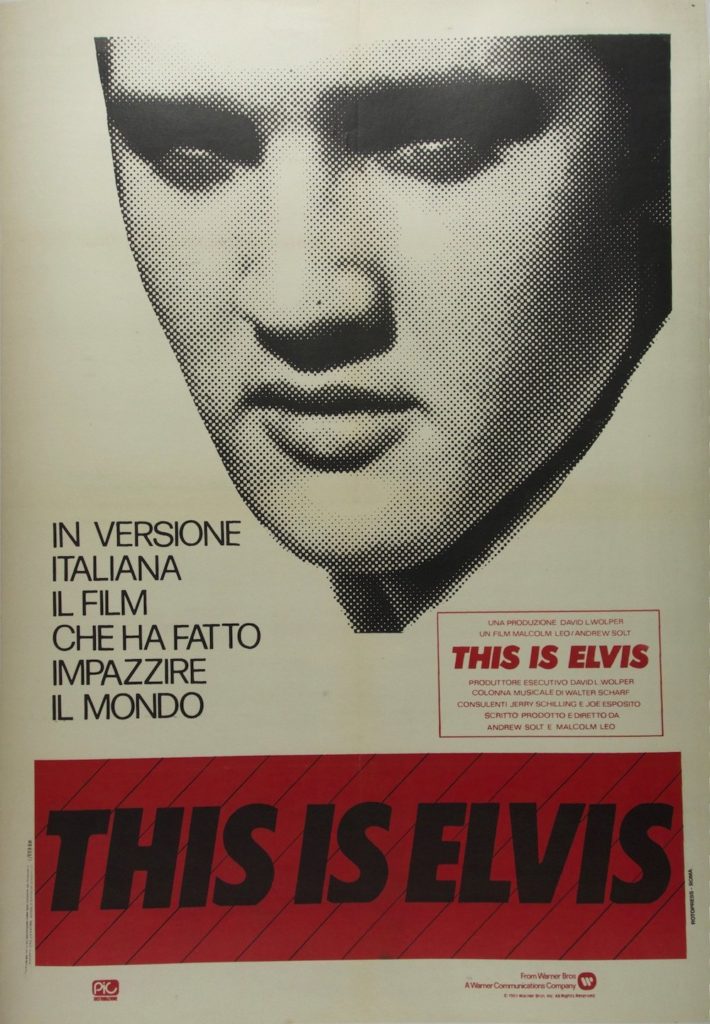 "In 1981, in London, I saw the movie This Is Elvis. I had always been an Elvis fan, with a special love for the songs he made in the seventies – Suspicious Minds, In the Ghetto, Kentucky Rain, Always on My Mind – and had a particular obsession with the gospel album, How Great Thou Art that he recorded in the early sixties. The last ten minutes of This Is Elvis changed my ideas on performance forever.
In the final minutes of the film, we see Elvis, on stage in Las Vegas, sing the famous so-called 'Laughing Version' of Are You Lonesome Tonight? The camera begins with a long shot and does a slow zoom in on Elvis's face. Elvis is stoned and overweight and by the time he performs the disastrous central monologue, we can see the pure anguish of his performance, the drugged and mortified eyes, the terrible aloneness, the horror of the moment – his vast soul crucified on the cross of his own body as he blunders through the words. It is one of the most traumatic pieces of footage I have ever seen. This is followed by the medley, An American Trilogy. Elvis dies and as the world media reports his death, we hear him sing Dixie over shots of his funeral procession. We see the motorcade, the weeping crowds, the coffin, and the flowers, as the film returns to the Vegas concert and Elvis sings the eternally beautiful All My Trials."
The remainder of Cave's letter can be found here. I urge you to read it, but also urge you to stream This Is Elvis, below, specifically the scenes Cave recounts above as "one of the most traumatic pieces of footage I have ever seen".