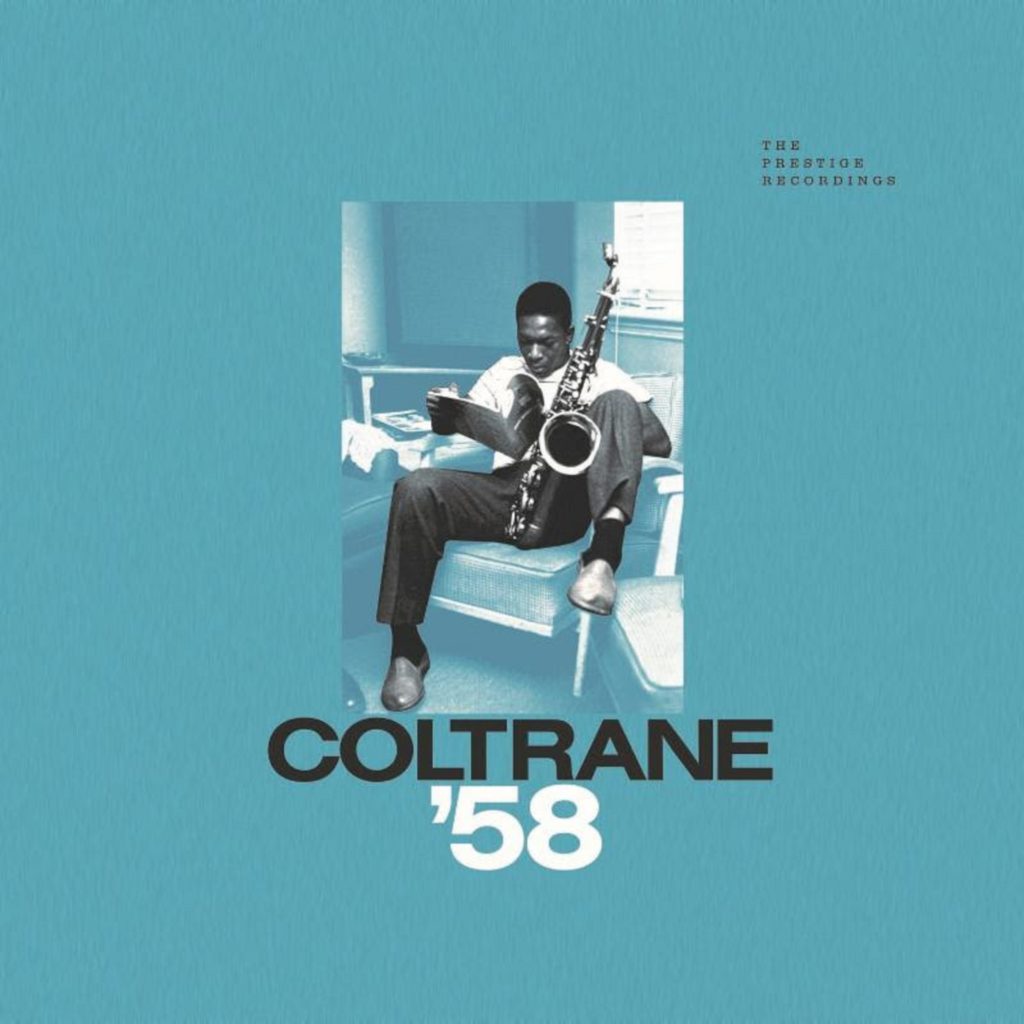 John Coltrane couldn't do whatever he wanted. That was his greatest asset as an artist. After he kicked heroin for good in 1957, the saxophonist attacked his instrument with extraordinary focus. In addition to woodshedding with Thelonious Monk for half of the year, he was practicing constantly—as the legend goes, he'd welcome people into his home with the horn in his mouth, nod in the direction of the kitchen and the bathroom, and then resume blowing.
But what was he after? As Eric Nisenson writes in Ascension, a decade or so into his career and with his mind straight for the first time, Coltrane was in search of a universal form of music, something that could be understood and felt and—if it's not too much to say so—communed with by anyone, anywhere. The sound of God, piped straight into the world from the spheres through the intervention of his sax. A goal that would be outrageous if it hadn't been responsible for some of the 20th century's most overwhelming and beautiful music. It spurred him to a creative restlessness and constant innovation, and he unwittingly dragged jazz along with him.
Coltrane '58: The Prestige Recordings, which compiles every song Coltrane cut as a bandleader in that pivotal year, captures him at a crucial stage in his journey, his first true attempt to will his sax into new territory. When taken together, the set's 37 tracks—the first sessions recorded in the second week of January, the final the day after Christmas—portray him as a modest man of virtually unbelievable talent, a musician too humble to record more than a handful of his own compositions but able to startle his bandmates into losing focus with the ferocity of his soloing.
Though he began to develop it the previous year, 1958 would be the year that Coltrane would perfect the style that Downbeat's Ira Gitler famously labeled "sheets of sound." Musically, this meant stacking chords on top of one another and running through every possible arrangement of notes in a shortened number of bars. This was a harmonic innovation that, like many innovations, seemed really weird to many people at the time. Which is fair: The notes come out of him so quickly and with so much precision, he brings to mind an industrial sewing machine churning out a tapestry—only it's creating the pattern while it's doing the stitching.
In Lorenz Hart and Richard Rodgers' "Lover," the band states the theme with all the subtlety of a kid racing through bedtime prayers, and within half a minute Coltrane is off on a rippling solo that bursts forward with what seems like a wild myopia. He's rapt by the incredible power of his technique, and by the freedom it affords him, and he almost seems to lose sight of the song itself. As Ashley Kahn observes in the set's excellent liner notes, Coltrane's playing is filled with so many ideas it seems to catch Donald Byrd off guard; the trumpeter practically stumbles into his own early bars.
There are plenty of moments like this across Coltrane '58—indeed, across much of Coltrane's later career—moments where he appears to value sheer virtuosity and technical muscle over the feel of the music. But listen to "Lover" again, and consider the solo as a maniacal embodiment of the desperation of Rodgers and Hart's lyrics: "Lover, please be tender / When your tender fears depart / Lover, I surrender my heart." There are plenty of moments like this in Coltrane '58, too, where Coltrane's playing provides deepens the music itself. And though the technical fireworks are stunning, much of the set is given over to the kinds of ballads that Coltrane would play for the rest of his life, as if to offset the frenzy. "Theme for Ernie," which originally appeared on 1958's Soultrane, is a masterclass in touch; he melts the melody line like butter in a stovetop dish.
As the months progressed, he would learn how to combine these two skills. On "By the Numbers," one of only three Coltrane compositions here, Red Garland sets a gentle piano blues swaying against drummer Art Taylor's shuffle, then sets off for a few runs once Taylor and bassist Paul Chambers have the hang of it. When Coltrane finally enters halfway through the song's twelve minutes, he plays around with a supremely smooth line, shifting and examining it with lyrical grace before gradually opening it up. It's clear only two months after the "Lover" session that he's almost fully in command, able to modulate and accommodate his sound to its surroundings. Which is a great technical trick, but it also makes the "By the Numbers" solo an incredibly affecting piece of playing — it meditates and stirs and finally blooms, all of it done patiently, as sure of its successful ending as it is its immaculate beginning.
By the end of the year, Coltrane was already moving on to new things. December's "Goldsboro Express," another of his own compositions, begins with a foot race between he and Taylor, with Chambers acting as a kind of referee. It's a loose, muscle-flexing kind of piece, a quickie showcase for sax and drums, but the fact that Coltrane saw fit to record it suggests that he was already becoming less precious about his own work. Soon, this would pay dividends in more ways than one.
The next year, he would record Giant Steps, and the legend would begin to write itself. But listening to Coltrane '58 in an extended setting gives us a portrait of Coltrane as a working artist trying out his latest ideas at a key point in his development. The casual and unrehearsed nature of the sessions—everything here was recorded on Friday afternoons in Rudy Van Gelder's studio, which was also his parents' living room in Hackensack—plus the relative lack of self-penned compositions and the length of the improvisations, suggests that Coltrane didn't spend a whole ton of time on these songs. And that means that we're truly getting him in the moment, in some ways even more so than we are on any of his later canonical records. It's as close as we'll ever get to a direct experience of him in the last year he spent on Earth as nothing more than a man. | m garner
Only the good shit. Aquarium Drunkard is powered by our patrons. Keep the servers humming and help us continue doing it by pledging your support via our Patreon page.