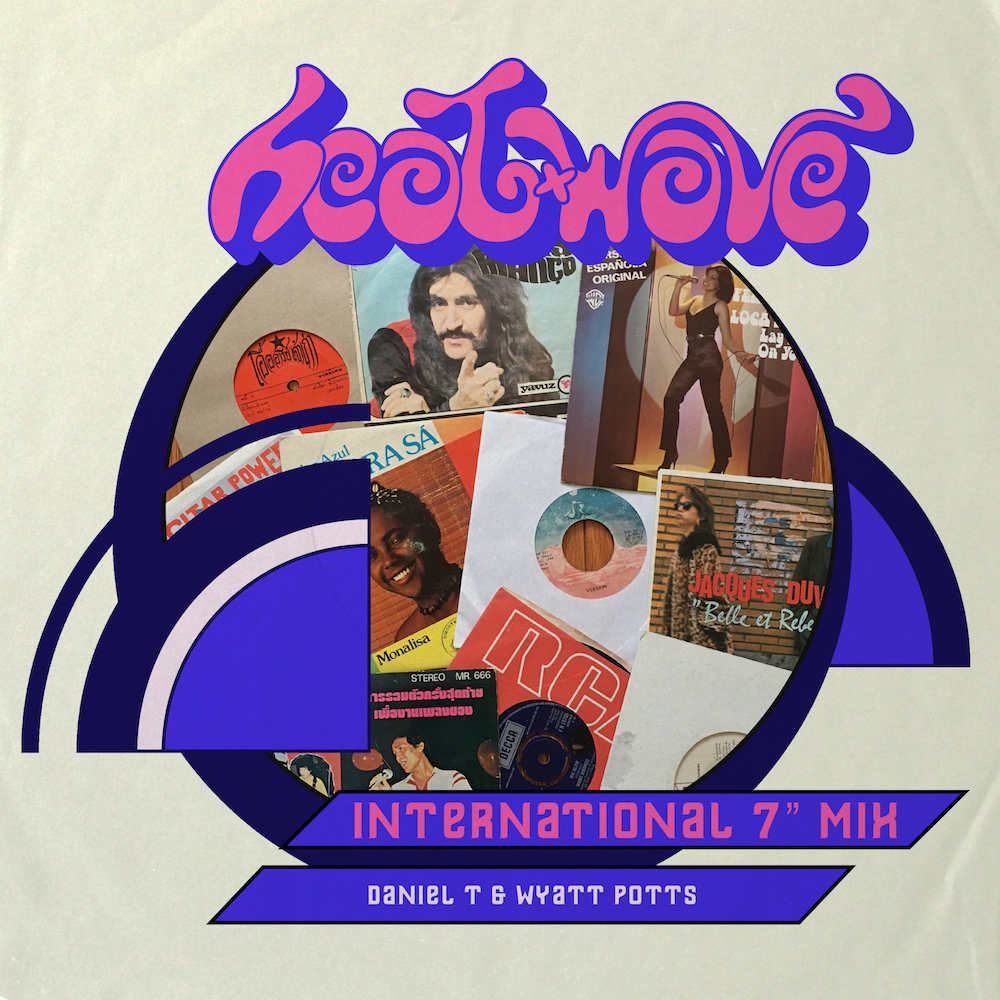 Several years back, Los Angeles collector and dj Daniel T told us about a regular series he was starting with fellow head, Wyatt Potts. It became Heat Wave — a weekly dj night in east Hollywood focusing on (often rare) slices of international funk, soul, disco and beyond. It's grown (a lot) and is now a second home to a global coterie of visiting DJs from the likes of S. America, Europe and Asia. But this week is different. It's just the resident founders and they're only spinning from their 7″ collection.
Los Mirlos – El Escape ++ Füsun Önal – Neden Tuttun Elimi ++ Ciclone – A Todo Vapor ++ Antena – Life Is Too Short ++ Batista Júnior – Cheira ++ Lio – Sage Comme Une Image ++ Luisa Fernandez – Loca Por Ti ++ Black Blood – Rastiferia ++ Buari – Karam Bani ++ ดิอิมพอสสิเบิล – ผมไม่วน ++ Royal Sprites – Gotta Go Home ++ Mita – Ao Vivo Com Você ++ Aneka – I Was Free ++ Viva Voz – Fugitivos De Azul ++ Barbara Sookraj – By My Side ++ Manuela Moura Guedes – Foram Cardos, Foram Crados
"Normally when we play music at our party, we'll bring a bag of everything from LPs and 12"s to CDs, but recently it occurred to us that our 7" collections were becoming quite large. We thought it would be a fun experiment to see if we could spin an entire evening of 45s, while maintaining a captivated dance floor. Any 45 DJ will tell you that spinning 7" records keeps you on your toes, as you don't have the luxury of an 8 minute extended mix that you get with 12"s and Maxi singles. We are going to try it out this Thursday night at Gold Diggers. Consider this hour-long mix a little taste…"
Previously: Heat Wave (Volume One) // Heat Wave (Volume Two)
Aquarium Drunkard has launched a Patreon page, which will allow readers and listeners to directly support our online magazine as it expands its scope while receiving access to our secret stash, including bonus audio, exclusive podcasts, printed ephemera, and vinyl records. Your support will help keep an independent cultural resource alive and healthy in 2019 and beyond.