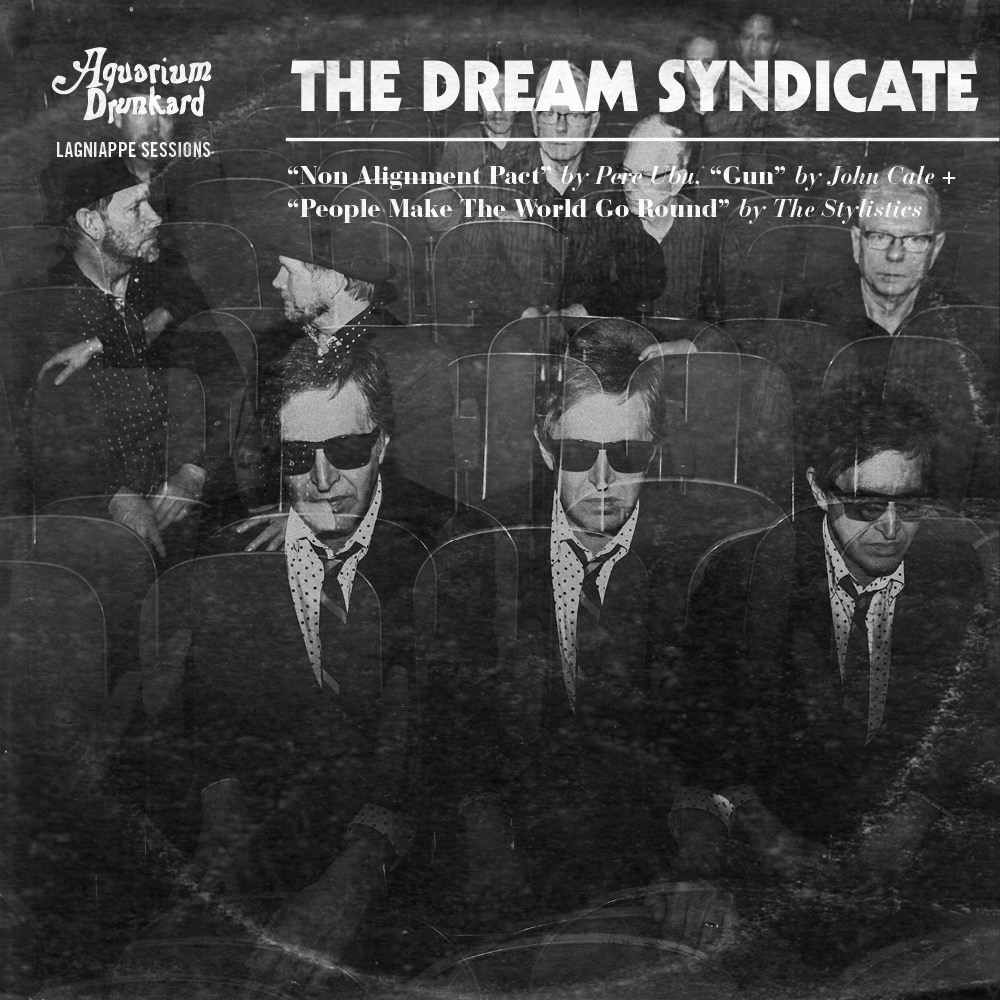 Lagniappe (la·gniappe) noun ˈlan-ˌyap,' – 1. An extra or unexpected gift or benefit. 2. Something given or obtained as a gratuity or bonus.

In the early 1980s, the Dream Syndicate helped define the sound of the American rock underground. The group's songs, penned by leader Steve Wynn, were blanketed in feedback and emanated joyful abandon. The band dissolved in 1989, but since reforming in 2012, Wynn and co. have been on a tear. Earlier this month, ANTI- Records released These Times, which finds the Dream Syndicate sounding deeper, and headier, than ever before. For this installment of the Lagniappe Sessions, the band took on songs by Pere Ubu, John Cale, and the Stylistics. Wynn, in his own words:
"We recorded these songs in one evening in Van Nuys, California at Uncle Rehearsal Studios, which was opened 40 years ago by our bass player Mark Walton and his brother Scott, who engineered and mixed this session. We learned and laid them down in one day, but we had spent weeks deliberating the songs that we wanted to do. You could just as easily be hearing us do songs by Sonny Sharrock, Canned Heat, Low, the Urinals, Magazine, the Grateful Dead, or the Godz. Maybe we'll do those some other time and flesh this all out for our own version of Pin Ups or Fakebook. But in the meantime, here are the three songs that we chose to tackle on May 5, 2019. Three songs that fit seamlessly alongside These Times, both the album and current state of mind."
The Dream Syndicate :: Non-Alignment Pact (Pere Ubu)
"I first heard Pere Ubu at Rather Ripped Records in Berkeley in 1978. They were playing 'Sentimental Journey' from the band's debut album Modern Dance over the store speakers—loudly. It was one of the weirdest things I'd ever heard at the time. I didn't know you could just smash glasses and put it on a record. This is the opening track from that same album, a more straight ahead, rocking statement of intent—the intent being, I suppose, a determination of noncommittal dating. We play it pretty much straight ahead, maybe a little more jacked up. It needed more noise and weirdness so we sent it overseas to our keyboard player Chris Cacavas. He delivered. Of course. Our roots when we started in 1982 were garage and psych and free jazz, and krautrock but deep down we were just a punk band."
The Dream Syndicate :: Gun (John Cale)
"Now this is cheeky. Cover a song by the artist from whose band we stole our name. Except we didn't know it at the time. We actually got the name from Tony Conrad's Outside The Dream Syndicate LP, not from his previous band with John Cale, La Monte Young, and Angus Maclise. Personally, I didn't know much about either of those things back then (Dennis was our guru of the avant-garde) but I played my copy of Guts by John Cale obsessively. This song fits what we do—mostly just lay into one chord until it starts to vibrate, shake, and turn into 100 chords at once. "
The Dream Syndicate :: People Make The World Go Round (The Stylistics)
"Okay, Pere Ubu? John Cale? Both of those are hardly surprising, I guess. But the Stylistics? Absolutely. This is a groove song and we were a groove band from the start. The guitars were just the frosting on top. I had been obsessed with this song in recent months and when it came time to choose our Lagniappe Session tunes thought 'Man, Mark Walton could definitely lay his teeth into this one.' He did. Scott Walton (he toured on keys with Weird Al Yankovic for years, by the way) adds some perfect, time-specific 70's string synths and Jason Victor's guitar solos break my heart. I told him that he was bringing out his inner Jim Hall. He was pleased."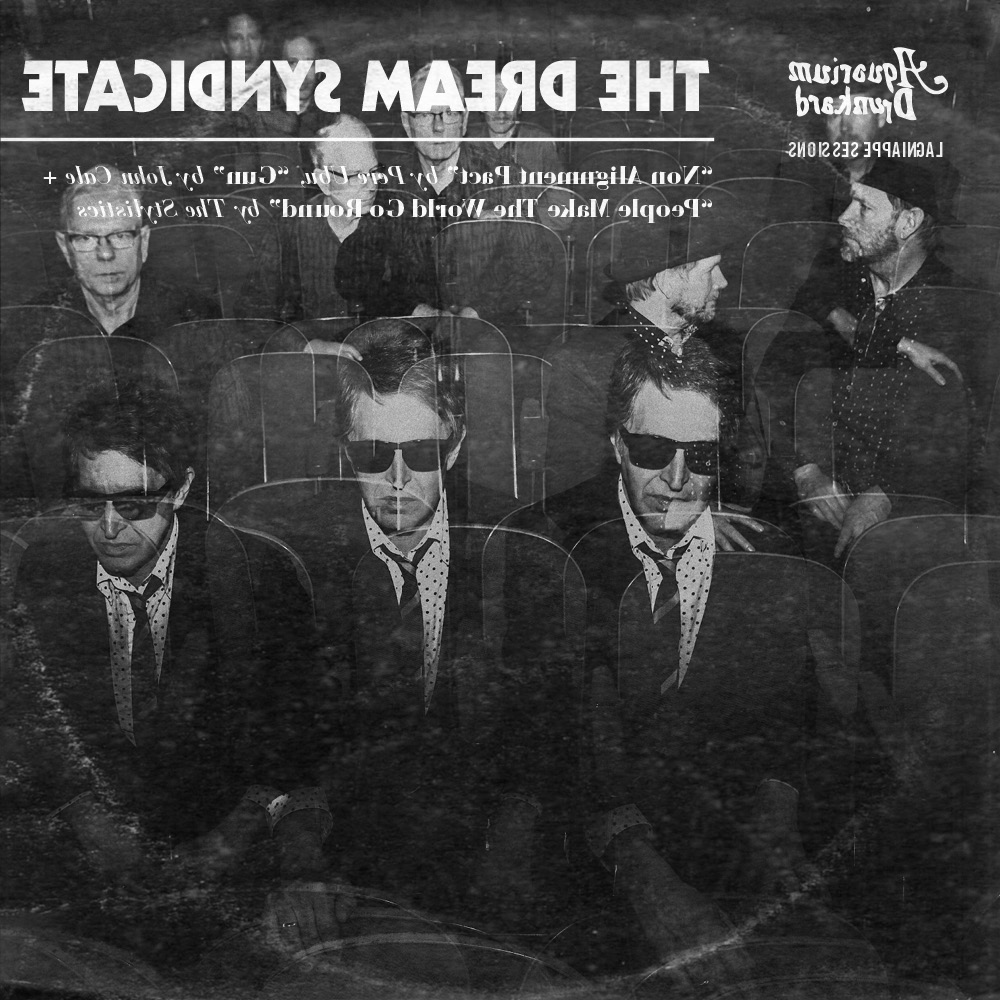 Lagniappe Sessions Archives / imagery via d norsen
Aquarium Drunkard has launched a Patreon page, which will allow readers and listeners to directly support our online magazine as it expands its scope while receiving access to our secret stash, including bonus audio, exclusive podcasts, printed ephemera, and vinyl records. Your support will help keep an independent cultural resource alive and healthy in 2019 and beyond.