I'd been a fan of Tim Maia's flavor of Brazilian soul years before I was asked by the editor of the Brazilian sub-series of Bloomsbury's 33 ⅓ to contribute a book concerning Tim Maia's Racional albums. If you don't know anything about these, let's just say they're kinda like if The Isley Brothers' mid-seventies albums were all about Scientology. If you want to know more, I invite you to read my book. I thought I knew my subject pretty well already, but writing a book about someone (or something) deepens your relationship with the subject in such a way that you begin to notice small details that might hint at something more profound–something known to most who were there, but never really spoken out loud or written about. I started to see these two-plus albums (and a posthumous Vol. 3) as the centerpieces of Tim's most prolific, creative and influential phase, what I'd like to call his "Seroma" phase, named after the rehearsal space and production company of the same name. The following essay is largely comprised of excerpts from my book: Tim Maia Racional Vols. 1 & 2.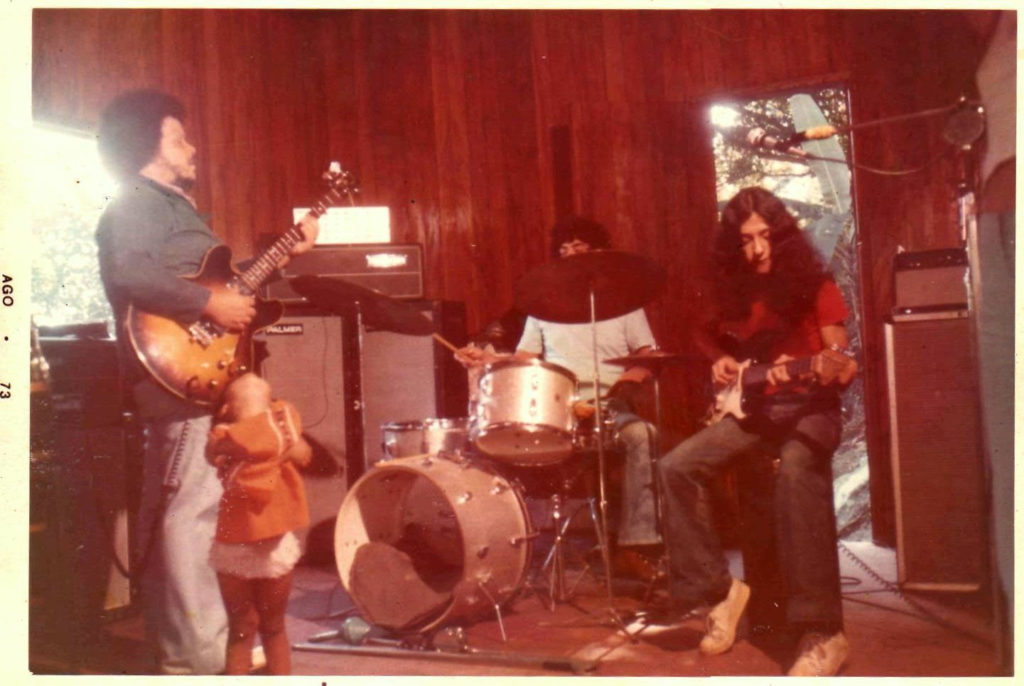 Tim's career took off in 1970 with his first album on Polydor, but as Tim became more comfortable in the recording studio, but it never compared to the camaraderie and ambience of the nearly nightly musical jams at his or friends' pads. With some encouragement from his friend Tibério Gaspar (Antonio Adolfo's songwriting partner from A Brazuca), Tim founded his own production company like his soul brother idols up North: Curtis Mayfield (Curtom), The Isley Brothers (T-Neck), James Brown (People), etc. He called it "Seroma" from the first two letters of his full name: Sebastião Rodrigues Maia. Taking his cue from the self-contained rock n' roll bands in Brazil and abroad, Tim organically started to pull together a team of musicians and friends to rehearse and compose with, and eventually take into the studio with him instead of relying on the inhouse producer to hire and direct the session musicians on Tim's songs. One of the first to join was the teenaged guitarist and bandleader, Paulinho Guitarra, beginning in 1972, joined shortly thereafter by pianist and singer, Carlos Dafé and upon the dissolution of Dom Salvador's legendary Abolição group, Tim picked up Oberdan Magalhaes (saxophone), Serginho Trombone (duh), and Luiz Carlos (drums, and all three went on to found the seminal Brazilian funk band: Banda Black Rio).
Tim's albums were generally sparse on details or liner notes, but beginning in 1973, for his fourth self-titled solo album, he made a point of noting that the music was "rehearsed at the Seroma studios." From 1973 to 1977, all seven albums were either released on his independent label, Seroma, or included a note like this one from the final "Seroma" album, Tim's self-titled 1977 release on Som Livre: "The songs were composed, arranged, and rehearsed at the Seroma studios in front of the Rodrigues de Freitas Lagoon, one hundred meters above sea level. What a beauty!"
The "Seroma Studios" were little more than a shack on the side of a hill that Tim and his band fondly referred to as "o barracão" or "the shed." Tim wanted a place to escape to, where he could rehearse at any hour and have enough space for his menagerie of dogs (later reaching up to 32 canines), too many for his main residency, a luxury apartment in Copacabana. The shed had two main rooms and a small kitchen with only the most basic plumbing and electricity. "He put a mattress and some pillows in one room and filled the [larger] room with guitars, tumbadoras, drums, amplifiers, microphones, Hammond organ, electric piano and a soundboard," his friend and biographer, Nelson Motta, describes. "The boys – some of the best musicians of Rio: Luiz Carlos Batera, Paulinho Guitarra, Serginho Trombone and saxophonist Oberdan Magalhães – played all day. Junior Mendes, Solange and Viviane did the backing vocals like the black back-up singers from Motown. Two huge dogs roamed free in the yard, the German Shepherd Kaleche and Dick, a Brazilian Mastiff, the size of a calf, with whom Tim had great affinity. The sessions were long, but no musician left before Tim finished the rehearsal and secured the dogs."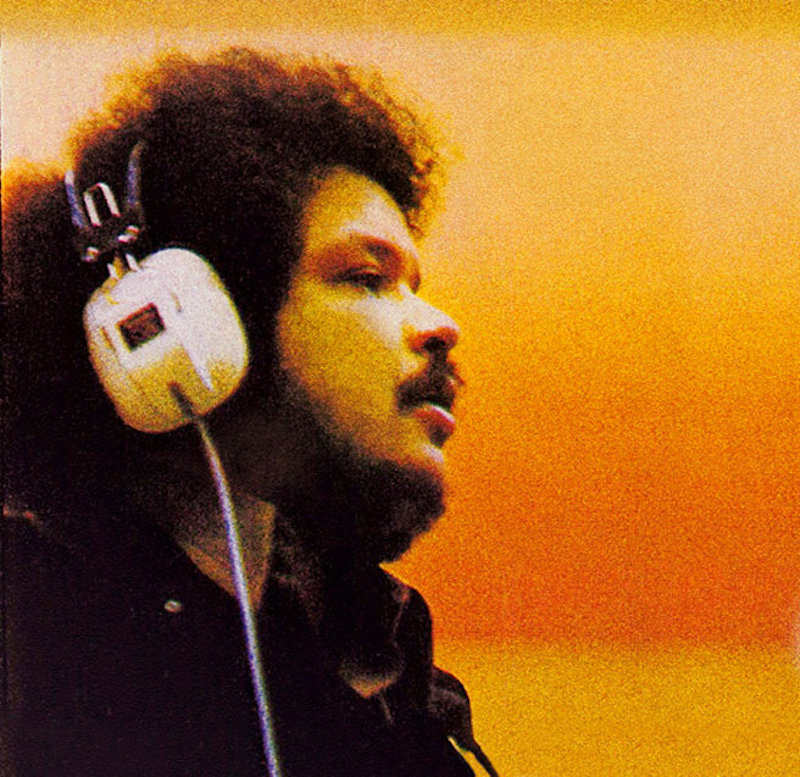 The Seroma headquarters, or "The shed" [o barracão] as it would come to be known, was built entirely of wood. "I was one of the few people that could go there to Seroma when he was rehearsing, to play with them," Tim's close friend and a crucial musician in the growing Brazilian soul scene, Hyldon, explains. "Tim built his Seroma studio on Vitória Régia Street based on a record of mine by Lee Michaels [Barrel, 1970 A&M records]. It's a great record, this album that I bought in the United States; it was a gatefold album with a cabin on the cover made totally of wood. I showed it to Tim . . . and I never got that record back, did I? I lost that record. He made the studio based on the cover of that record, just like the photo, completely of wood."[1] This album proved so influential to Tim, his second and third solo albums from 1971 and 1972 in their original deluxe gatefold editions feature collages of photos across their gatefold sleeves clearly inspired by Barrel's design and layout.
But there was just one problem with the shed, as Hyldon explains: "[Tim] built the studio half on his land, half on his neighbor's land," in his rush to complete the project. One day Hyldon visited Tim at Seroma, shortly after receiving the horrible news from the neighbor whose land half of the shed sat on. "They're gonna cut my studio in half," Tim told Hyldon, furious with the company that gave him notice, Aveplan. "I'm gonna write a samba, a revenge song and it's gonna be a huge hit, I'm gonna really fuck them!"
Aveplan é maldosa [Aveplan is evil]

Aveplan é gulosa [Aveplan is gluttonous]

Aveplan (mumbles)Cuidado Aveplan! [Watch out Aveplan]
Tim's real estate revenge song never materialized, but the shed was demolished, and another studio was built squarely on his property where the jam sessions resumed as soon as possible.
From 1972 to 1977, Paulinho Guitarra anchored the legendary Seroma band, which was less a band than a troop of interchangeable musicians. He's a short, white guy from Rio de Janeiro's sister-city, Niteroi, who speaks softly, but was one of the few musicians whom Maia consistently heeded. The shed was the unofficial headquarters of the nascent Brazilian soul music scene and a daily meeting place for friends of Maia's like Brazilian soul's two princes Cassiano and Hyldon, Tim's bandleader and right-hand man Paulinho Guitarra, lyricist Tibério Gaspar and any number of the rotating cast of Tim's go-to studio and live gig musicians. "[It was] the cradle of Brazilian soul music," Paulinho Guitarra reminisces. "Every musician, Serginho Trombone, Oberdan, these soul, jazz, musicians of that time floated around Tim Maia, like mosquitos, ever present, ready to play if [Tim] needed them."
Being forced to self-produce, manufacture and distribute his Racional albums, Tim became the accidental founder of Brazil's independent record industry, despite the popular opinion that Antonio Adolfo kickstarted the independent movement in 1977 with his self-produced and released album, Feito Em Casa. Adolfo told me in an interview from 2017: "Tim Maia gave me lots of tips about how to do this, how to do that, a list of all the stores that would buy my albums, because he'd done this with the [Rational Culture] group . . . He was very helpful."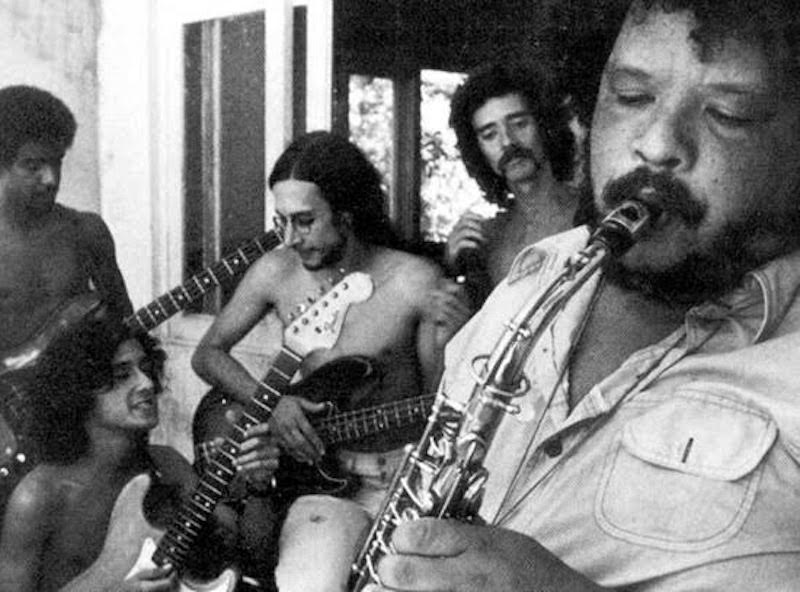 Another close friend of Tim's (and fellow Brazilian Soul pioneer) Eduardo Araújo said it best when speaking with Veja journalist Sergio Martins, "We didn't make American soul; we brought soul to Brazil in a way, like Tim said, 'with swing.'" Tim's first four albums built to a commercial and critical peak before he literally gave it all up to join Rational Culture in 1974 on the eve of releasing his triumphant double album, that were eventually released as Tim Maia Racional Vols. 1 & 2. On his subsequent albums his sound drifted more intentionally towards American soul and funk and his subsequent evolutions never really returned in any notable way to the samba soul hybrid. The continuation and evolution of this wonderful hybrid sound can be heard clearly on releases by "Seroma era" band members and friends of Maia's on their solo releases like Hyldon, Cassiano, Banda Black Rio, Carlos Dafé and the productions of Robson Jorge and Lincoln Olivetti.
With the recent addition of the entire Tim Maia Racional trilogy on Spotify, nearly the entirety of the "Seroma" years are finally available via streaming. The notable exception is Tim's rarest album, the infamous and ill-advised, self-titled "English" album recorded in late 1975, but not released (independently and ineffectively) until 1978 on his Seroma label. One song from this album ("Let's Have a Ball Tonight") came out on Luaka Bop's Existential Soul of Tim Maia compilation and is included in this playlist which collects 33 of my favorite songs from 1972-1977 from eight albums and one single that show Tim Maia at his most creative, collaborative and innovative.
The following Spotify playlist is like the Rosetta Stone of Brazilian soul and funk. Across the two hours of "Tim Maia's Seroma Years" you'll hear the roots of modern Brazilian soul and funk, from Cassiano's smooth and sophisticated funk, to Hyldon's rootsy samba-soul, to the memorable brass arrangements that defined most Lincoln Olivetti and Robson Jorge productions from the 1980s, to the angular funk of Banda Black Rio, Tim's shadow is long and funky. Despite the drama of Tim's personality and personal choices during this year, in the end it was always about the music as his good friend, former roommate and piano player, Don Pi, reminisces about making music with Tim and friends during the Seroma years:
The music was just so great. We had a great time there even with this religious cult, but nobody cared . . . I didn't care [about Rational Culture] when we were rehearsing there [at the shed] with a huge view of Ipanema, the lagoon, Leblon and Jesus Christ [Cristo Redentor statue] there. The rehearsal space was all open and he had like 32 dogs there and the dogs were running free in the back and the front yard, and all the windows and doors open and this beautiful, huge view.
Los Angeles Denizens: Allen Thayer will be reading from his Maia book and playing records at Artform Studio on Thursday, June 6th, 7pm in Highland Park (with an after-party to follow at Gold Line).
Aquarium Drunkard has launched a Patreon page, which will allow readers and listeners to directly support our online magazine as it expands its scope while receiving access to our secret stash, including bonus audio, exclusive podcasts, printed ephemera, and vinyl records. Your support will help keep an independent cultural resource alive and healthy in 2019 and beyond.