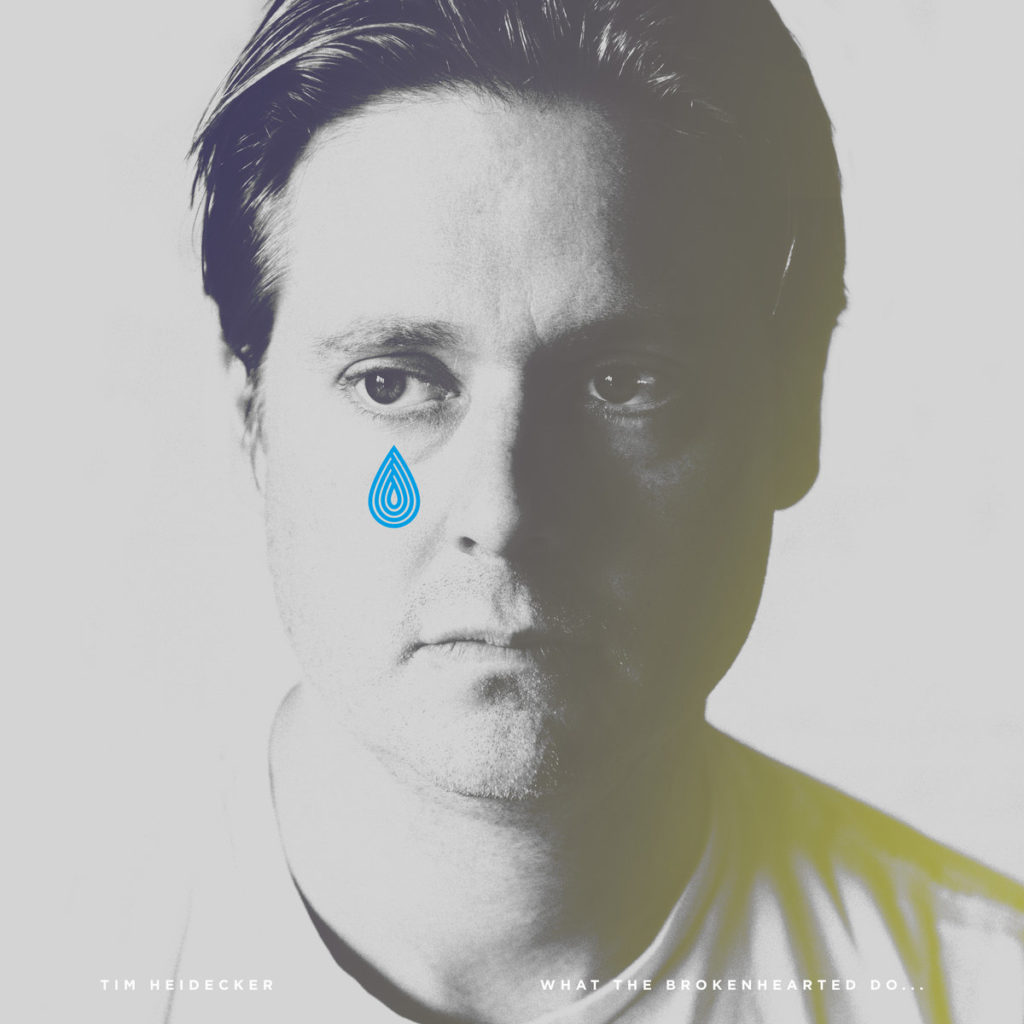 The Tim Heidecker Expanded Universe is one of comedy's densest bodies of work. And it stretches way back: after 2004's Tom Goes To The Mayor, he and Eric Wareheim ushered in a new language of surrealist humor with Tim and Eric Awesome Show, Great Job!, which would go on to spawn spinoffs including Tim and Eric's Billion Dollar Movie, Tim and Eric's Bedtime Stories, and John C. Reilly's damaged cable access news parody Check It Out! with Dr. Steve Brule. Since 2012, Heidecker and Gregg "Neil Hamburger" Turkington's movie review show On Cinema At The Cinema has not only inspired the action series Decker and the hard-rock band Dekkar, but descended into rabbit holes so deep and twisting they can only be properly cataloged by the On Cinema Timeline interactive database. Add in the Office Hours podcast, a villainous acting turn in Jordan Peele's Us, and you still barely scratch the surface of his output.
Heidecker's musical work is no less abundant, though it typically owes more to the classic rock of the late '60s and '70s than the '80s and '90s public access-inspired, warped VHS aesthetic of his comedic work. From his duo albums with Davin Wood (peaking with the world's greatest lyric video for "Getaway Man") to Pusswhip Banggang's epic boogie rocker "Jambalaya" and the Springsteen-style anthems of the Yellow River Boys, he's proved a master of sonic pastiche. But his 2016 solo album In Glendale introduced a new strain of sincerity, and its followup Too Dumb For Suicide: Tim Heidecker's Trump Songs explored the modern political and social landscape with true pathos. He's emerged as a protest artist; recently, he responded to Alabama's anti-abortion laws with the gut-wrenching ballad "To The Men," directing all sales to the Yellowhammer Fund.
All of this has led to What The Brokenhearted Do, a fake divorce album written in reaction to vindictive rumors spread by online trolls that his wife Marilyn Porayko had left him. With lush production from Foxygen's Jonathan Rado, Heidecker has crafted an exquisite bummer mixtape, inspired by melancholy 1970s heavy-hitters. First single "When I Get Up" is a depressed answer song to Harry Nilsson's "Gotta Get Up", expertly deployed in Natasha Lyonne's gritty Groundhog Day reboot, Russian Doll, while opener "Illegal" pairs a clip-clopping cowbell rhythm with twinkling pianos, glammy guitar riffs, and an Elton John-inspired chorus: "It should be illegal to be so cruel to me." Heidecker comfortably slips into country-rock on "Funeral Shoes" and the "Lonesome Cowboy Bill"-style lament "Sometimes It Happens This Way." The tumbling drum fills and peppy coda of "Coffee's Gone Cold" could be a lost Kinks klassic, while "Insomnia" returns to theme of sleep issues with a handclap-powered rave-up in the vein of "Me and Julio Down By The Schoolyard."
The spirit of Crazy Horse charges through "Finally Getting Over," as Tim's voice breaks into gravel-throated shouts. "Life's Too Long" ends the album with a 1:38 piano-pop miniature, channeling the intro of Bowie's "Oh! You Pretty Things." Yet "I Don't Think About You (Much Anymore)" is the most legitimately sad song, with its languid instrumentation guiding the narrator's heartbroken denials of the present. It may not be rooted in reality, but ever the polymath, Heidecker runs with the ball to put together another affecting collection of music. words / j locke
Further Reading: Tim Heidecker :: The Aquarium Drunkard Interview
Aquarium Drunkard has launched a Patreon page, which will allow readers and listeners to directly support our online magazine as it expands its scope while receiving access to our secret stash, including bonus audio, exclusive podcasts, printed ephemera, and vinyl records. Your support will help keep an independent cultural resource alive and healthy in 2019 and beyond.