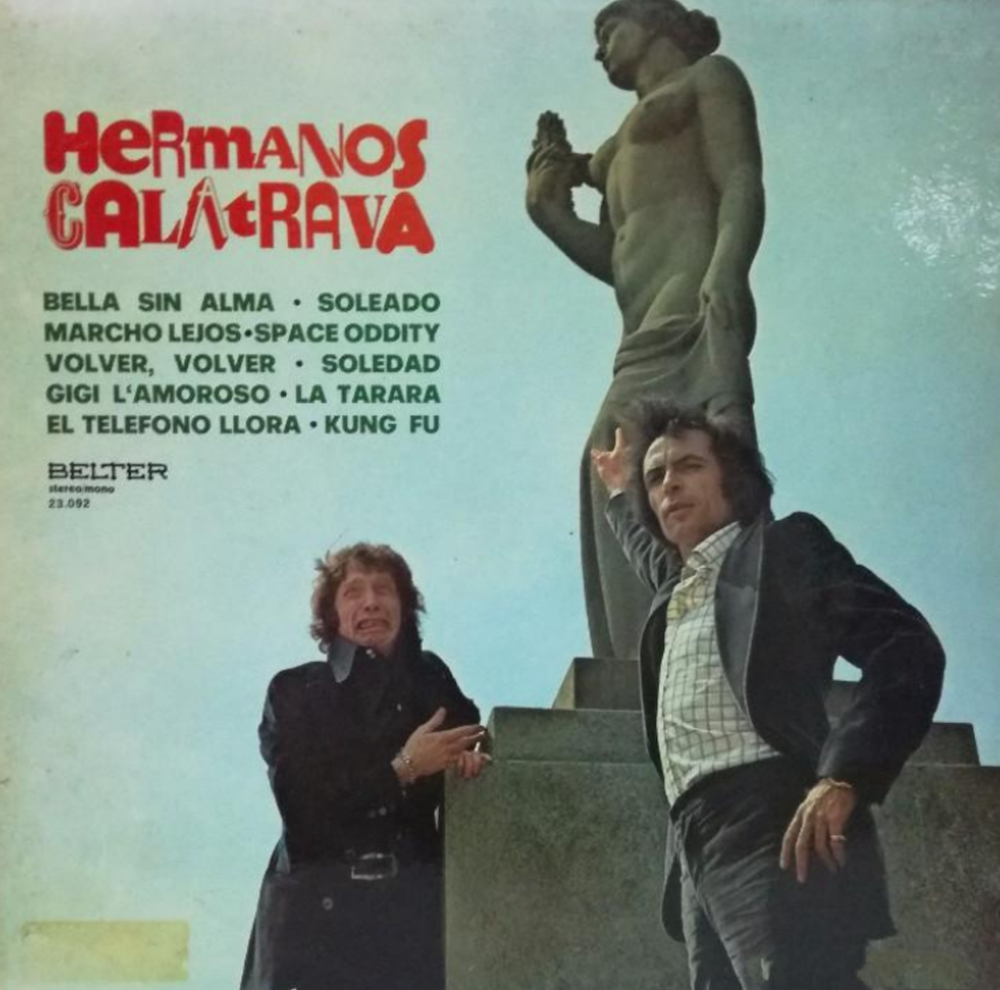 Fictional astronaut blues. Here's a chestnut we've been spinning via satellite for years, a grotesquerie which seems to elicit an equal measure of delight and horror depending on the beholder. Via Barcelona, Los Hermanos Calatrava's wholly bizarre rendition of David Bowie's "Space Oddity" was released in 1974 – five years after the original 7″ single. If nothing else, the cover begs the question: is it possible to "unhear" something? Cuidado mis hermanos, cuidado.
Los Hermanos Calatrava :: Space Oddity
Ever the chameleon, within the five year span between the original and the Calatrava's absurdist cover, Bowie had since morphed from Davy Jones to Major Tom, to Ziggy Stardust to Aladdin Sane, to the Thin White Duke to Halloween Jack. For an artist in a seemingly perpetual state of reinvention, five years may as well have been as many lifetimes.
Aquarium Drunkard is powered by our patrons. Keep the servers humming and help us continue doing it by pledging your support via our Patreon page. Only the good shit.