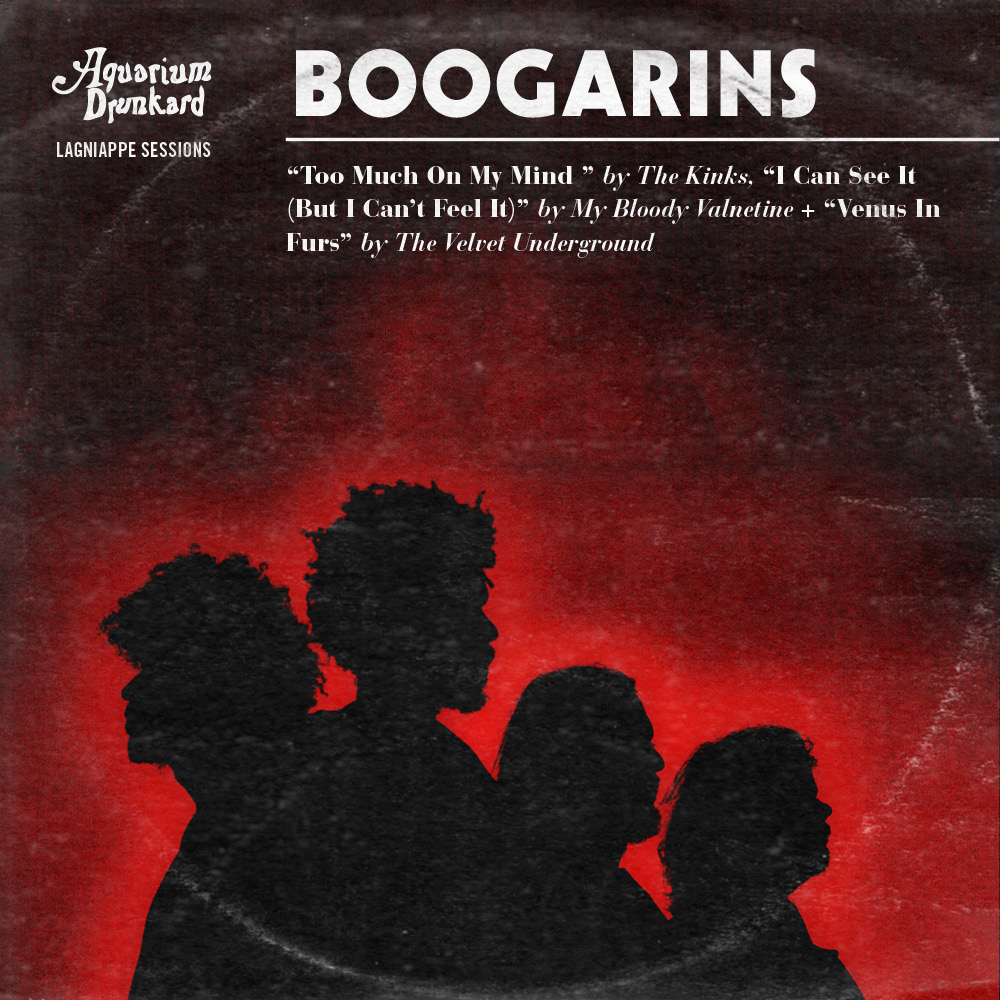 Lagniappe (la·gniappe) noun ˈlan-ˌyap,' – 1. An extra or unexpected gift or benefit. 2. Something given or obtained as a gratuity or bonus.
Brazil's Boogarins recently released their third album, Sombrou Dúvida, a set which finds the group refining their Tropicália influenced, mutant psych-rock into a concentrated, glowing sheen. For this installment of the Lagniappe Sessions, the group lay their influences bare with covers from My Bloody Valentine, the Velvets, and the Kinks. "I Can See It (But I Can't Feel It)" drips with acid-hued experimental beats while "Venus In Furs" has a Berlin meets Brazil funk that's almost scary. Lastly, their version of "Too Much On My Mind" is going to become this summer's staple for every beach-bound playlist. Boogarins' Benke Ferraz on their selections, below.
Though the process of producing these songs was pretty individualistic, in the end, all the artists chosen have had huge a influence on our music. The songwriting of the Kinks, the sonic experience of My Bloody Valentine, and an avant garde approach to pop songs (both lyrically and sonically) of the VU.
Boogarins :: Too Much On My Mind (The Kinks)
Boogarins began as a recording project with Dinho and myself while finishing high school. The Kinks were his favorite foreign band by that time – something that's pretty clear on our first album. We were invited to cover one of their songs for Mojo Magazine and later that song made it onto a deluxe version of one of our albums, which makes the Kinks the band we've covered most, thus far.
Boogarins :: I Can See It (But I Can't Feel It) [My Bloody Valentine]
Later, when we were inviting friends to play on our "recording project," I met Raphael (bass/synths) and he got me into My Bloody Valentine. It influenced us a lot on how we put up a wall of sound layers with our instruments. Ynaiã (our drummer) has a really deep voice and people always tell us we should have him singing instead of playing the drums and this "Brazilian funk version" of the Velvet Underground classic is the first time this has happened. This song is also a tour van classic, whenever we're on a middle of a long tour and Lou Reed show ups singing that he "could sleep a thousand years" everybody is singing along. This is also the best dance floor track we've ever made – also the most Brazilian one (even though people insist on Tropicalia and Bossa Nova comparisons, this feels like the most Brazilian track we've made).
Boogarins :: Venus In Furs (The Velvet Underground)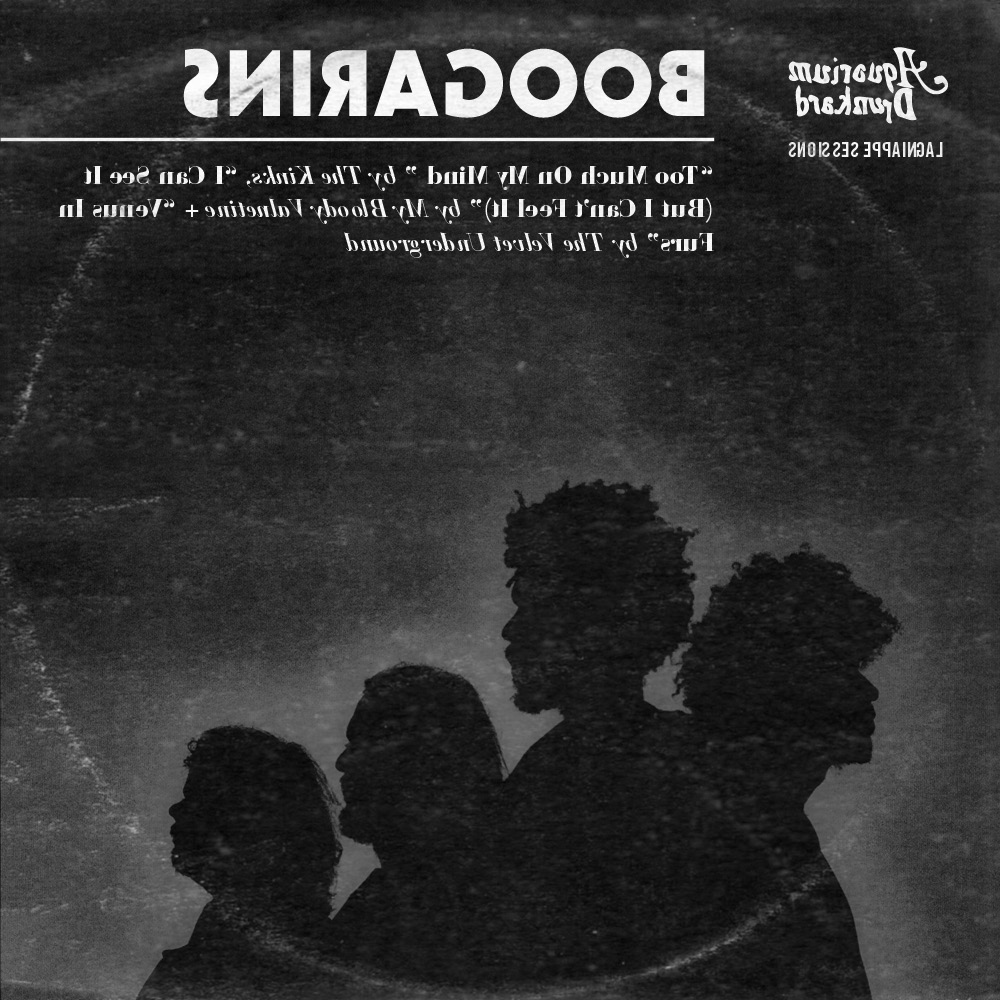 Lagniappe Sessions Archives / imagery via d norsen
Aquarium Drunkard has launched a Patreon page, which will allow readers and listeners to directly support our online magazine as it expands its scope while receiving access to our secret stash, including bonus audio, exclusive podcasts, printed ephemera, and vinyl records. Your support will help keep an independent cultural resource alive and healthy in 2019 and beyond.