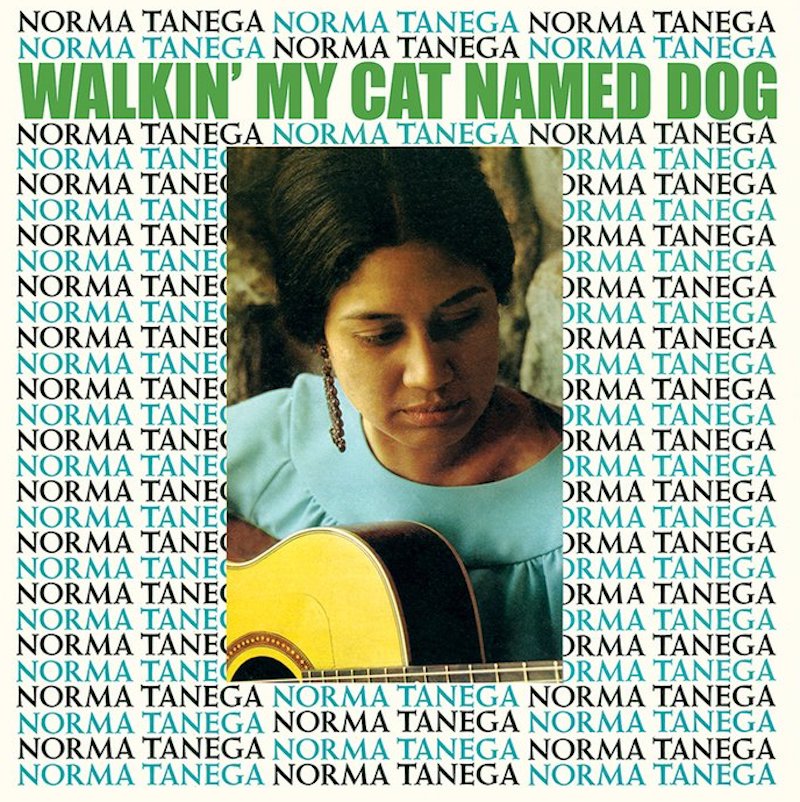 We're still waiting for the rumored "lost" album Norma Tanega allegedly cut in England with one-time partner Dusty Springfield, but this (essential) reissue of Walkin' My Cat Named Dog is a welcome respite. Discovered by producer Herb Bernstein, while entertaining summer campers in the Catskills, Tanega's debut was recorded and released in 1966. Twelve tracks in 29 minutes, the album stylistically scans a hybrid of folk and blues traditions, along with erstwhile doses of orchestral-pop balladry. No matter the approach, the entirety of Walkin' is driven by and framed by Tanega's unorthodox vocals, unusual lyrics, and atypical time signatures. Hardly conventional compared to her peers, the album still managed to reach #22 on the charts. Imagine that today…
Norma Tanega :: A Street That Rhymes At 6 A.M.
As recordings go, the effort is singular in Tanega's oeuvre. Upon her return to the states she went on to explore more esoteric pursuits, including painting, instrumental music and experimental jazz. In hindsight, Walkin' comes off like a hermetically sealed sonic gift.
"syncopate your life and move against the grain…"
Aquarium Drunkard has launched a Patreon page, which allows readers and listeners to directly support our online magazine as it expands its scope while receiving access to our secret stash, including bonus audio, exclusive podcasts, printed ephemera, and vinyl records. Your support will help keep an independent cultural resource alive and healthy in 2019 and beyond.