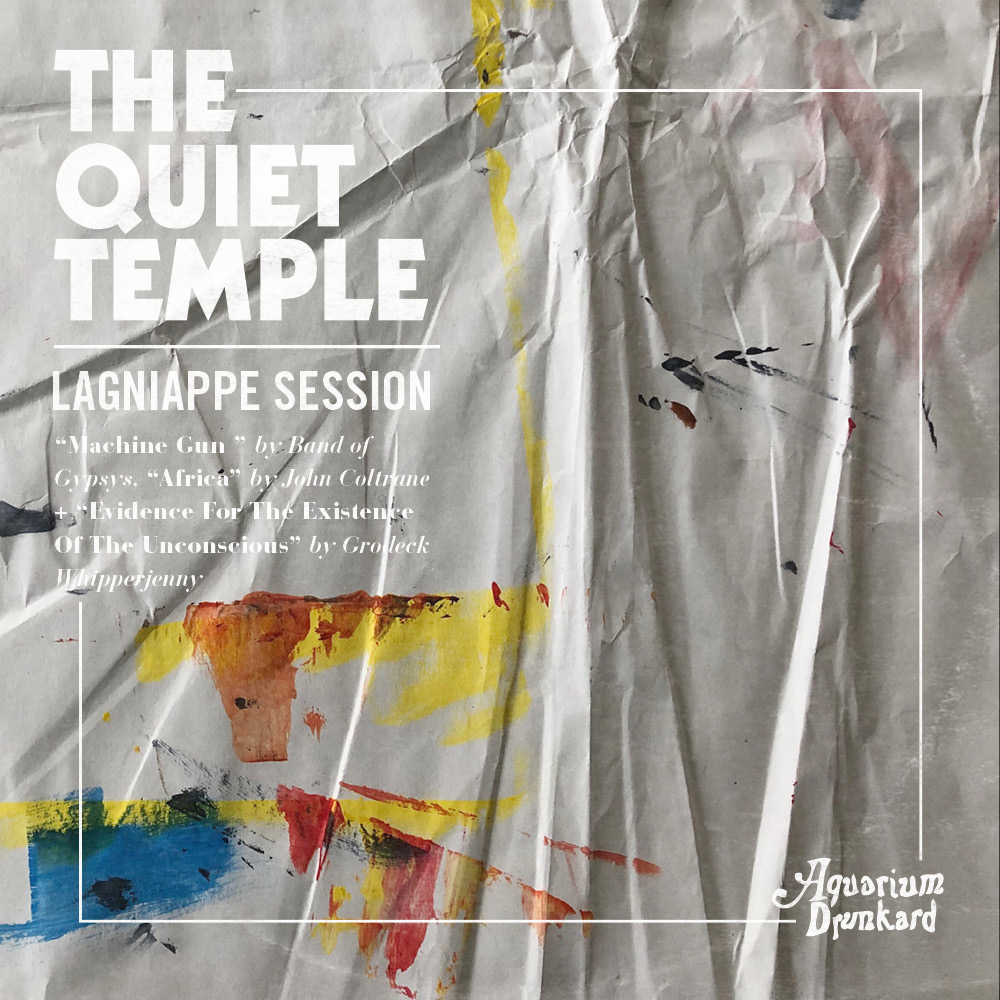 Lagniappe (la·gniappe) noun ˈlan-ˌyap,' – 1. An extra or unexpected gift or benefit. 2. Something given or obtained as a gratuity or bonus.
The end of July sees the release of left-field jazz ensemble The Quiet Temple's self-titled debut. A collaborative effort, the group's primary members are Rich Machin (Soulsavers) and multi-instrumentalist Duke Garwood; further augmented by Spiritualized's Thighpaulsandra and Doggen Foster, with Stereolab saxophonist Ray Dickaty. An expansive, free and very out affair, for this installment of the Lagniappe Sessions, the ensemble stretch out on the godhead of Coltrane's "Africa", Band of Gypsys' fer-de-lance "Machine Gun", and riff on the Grodeck Whipperjenny. The ensemble on their selections, below.
The Quiet Temple :: Machine Gun (Band Of Gypsys)
Even after 30 years of listening, I constantly hear new things when I listen to Hendrix. I'll never tire of his recordings. When I was younger, the three Experience records were the ones that I reached for. Band Of Gypsys didn't quite connect with me. Clearly the folly of youth. Maybe that's why that record sounds even fresher to me now. "Machine Gun" was the standout, and I felt like it would be fun to play a loose riff on it. Plus, it's a killer protest song and we need more of them. Last time I looked outside, everything was still burning.
The Quiet Temple :: Africa (John Coltrane)
I was listening to this track a lot at the time we went in to do the session. It just felt like a perfect fit for a tune that had a framework we could use, and then improvise around it. Like Hendrix, Coltrane is another artist that I can happily dive into a new bootleg I've come across & find a fresh take on a tune that I previously thought I knew inside out. That kind of freedom was one of the main sources of inspiration for doing this whole project.
The Quiet Temple :: Evidence For The Existence Of The Unconscious
This is one was a very happy accident. It's literally the recording of us trying to figure out the chords to the song on a piano, just sat alongside some vintage synth washes. It naturally became its own thing. Rather than spending the evening with everyone then playing with the idea, I felt that we already had something that I was really happy with. One thing I've learnt over the years is to stop messing with something if your happy with it. Especially if someone has a bottle of wine to distract me with.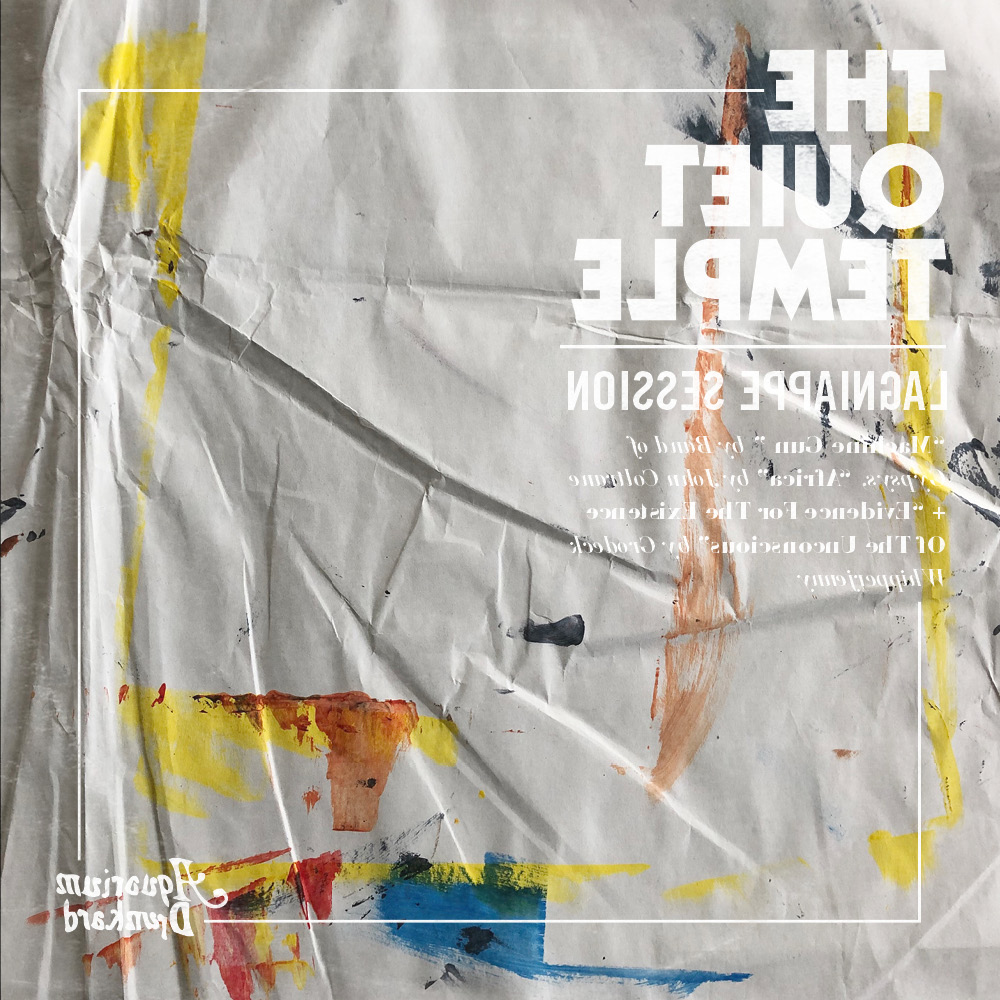 Lagniappe Sessions Archives / imagery via d norsen
Aquarium Drunkard has launched a Patreon page, which allows readers and listeners to directly support our online magazine as it expands its scope while receiving access to our secret stash, including bonus audio, exclusive podcasts, printed ephemera, and vinyl records. Your support will help keep an independent cultural resource alive and healthy in 2019 and beyond.