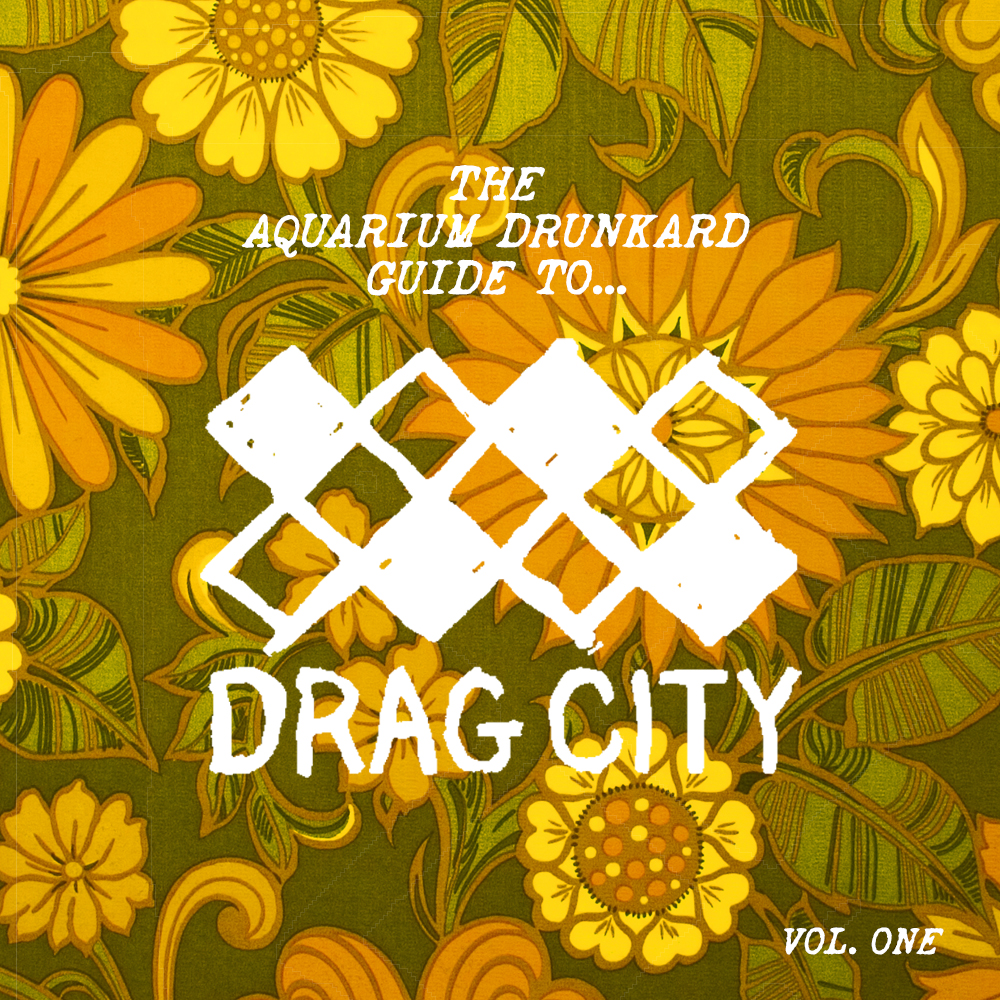 Chicago's venerable Drag City turns 30 years young in 2019. In perhaps typical fashion, the label doesn't seem to be doing much in the way of commemoration — no star-studded festival, no limited edition boxed set, no self-congratulatory excess. Instead, Drag City is doing what it's always done: releasing great records. This year, they're unleashing new LPs from heavy hitters like David Berman and Bill Callahan alongside powerful works by younger (but no less heavy) talents like Ty Segall and Circuit des Yeux. Why dwell on past glories when today still sounds so fresh?
But those past glories deserve a little celebration, don't they? That's why the Aquarium Drunkard team has put together this eclectic guide to Drag City's immense catalog: 30 masterpieces for 30 years. The label's output is so deep and wide that it resists canonization, so don't think of this as a definitive "Best Of" roundup. Rather, it's a selection of personal favorites, under-the-radar gems and oddball collabs (and we're just getting started — watch for part two later this year).

It's wise to think of Drag City as, well, a city — an aural landscape to explore and experience. You can take a walk down a darkened alley with Royal Trux, finding dangerous (and probably very illegal) thrills. Or you can ascend into Joanna Newsom's surreal penthouse, high above the rabble. Trade riddles with Will Oldham down by the river or find inner peace during a Bitchin Bajas yoga session in the park. Follow Ghost down a psychedelic rabbit hole or indulge in esoteric musings in a smoke-filled basement with Sir Richard Bishop and Ben Chasny. It may not make a whole lot of sense at first — or ever. Embrace the weirdness, find salvation in confusion. Welcome to Drag City. / t wilcox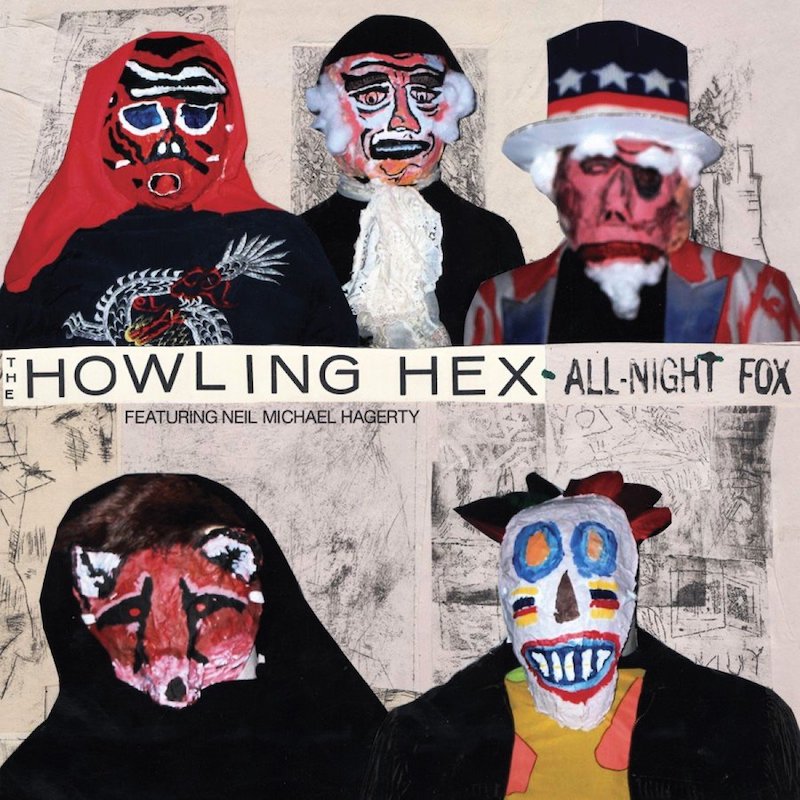 Howling Hex – All Night Fox (2005): To discuss the Howling Hex discography in terms of individual albums almost misses the point; like a pointillistic painting, Neil Hagerty's corpus as a solo artist makes a lot more sense (or at least a different kind of sense) when observed from a distance, his records evaluated not as distinct chapters but as evolutionary steps. That said, All Night Fox, released in 2005, is first among equals in a catalog of brilliant, unclassifiable music, a veritable showcase for not only Hagerty's restless and inventive approach to songcraft but also the frenzied scribbles of boogie, bebop, and beyond that define his guitar playing. The fact that Hagerty's genius has yet to be fully recognized is disappointing, but given current indie-dude tastes, such neglect could very well be both the best indicator of and greatest testament to that very genius. / j toth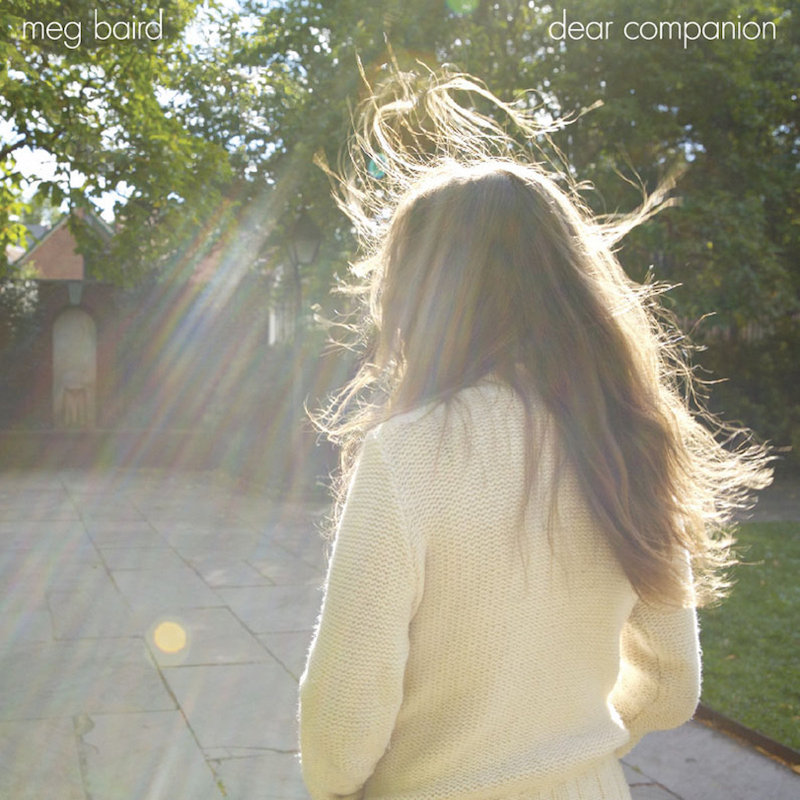 Meg Baird – Dear Companion (2007): When Drag City released this beauty in the mid-aughts, you could be forgiven for thinking at first that the label had dug up some obscure Folkways record from the early 1960s. On Dear Companion, Meg Baird — then a part of the fertile Espers collective — successfully inhabited the stark and skeletal feel of the bygone folk revival days, ably tackling such classics as "The Cruelty of Barbary Allen" and "Willie o'Winsbury." But it wasn't all Child Balladry; Baird also re-imagined New Riders of the Purple Sage (an aching "All I Ever Wanted") and the obscure 60s duo Fraser & Debolt (the wry "Waltze of the Tennis Players). And in a preview of her solo work to come, "River House in Tinicum" is a hauntingly spectral original, with wisps of feedback providing one of the album's only instrumental accents beyond Baird's voice and guitar. Wherever she went on Dear Companion, the intimacy and strength of her vision comes through loud and clear. In her hands, these songs aren't museum pieces. They're living, breathing things. / t wilcox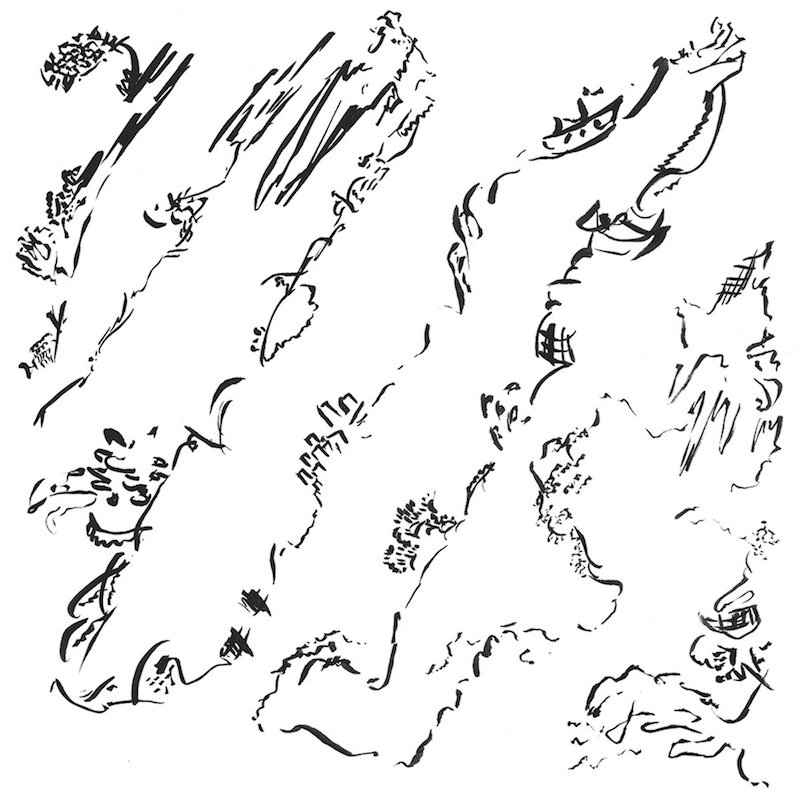 Blues Control – Valley Tangents (2012): Blues Control — the instrumental duo of Russ Waterhouse and Lea Cho — have proved elusive since their 2012 Drag City debut, Valley Tangents. But lucky for us, it is a record that continues to give. Purveyors of ambient, electronic, and experimental grooves, the two find an artistic spirituality on this record in their graceful and elegant leaps. Opening track "Love's a Rondo" perfectly sets the tone: a buoyant and sweeping piano travels atop a sort of jazz lounge percussion, along more psychedelic elements of cosmic synth and ragged electric guitar. The keys gliding with an almost classical, sometimes mischievous grace, finding their way across the span of the record through several forms. Through deep, bebob-imbued beats, industrial drones, and lo-fi baroque prog. On "Open Air," they appear in a naked form, expressing a range of emotions and landscapes, and seeming almost to answer a question you didn't know was being asked. / c depasquale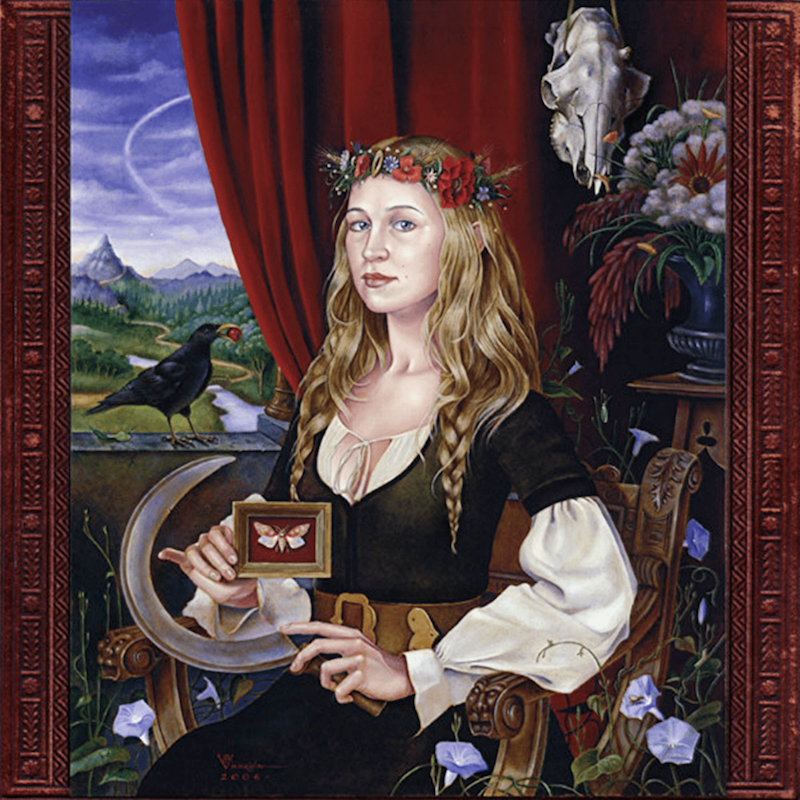 Joanna Newsom – Ys (2006): Here are a few things that Ys proved when it was released in 2006: That the appeal of Joanna Newsom's 2004 debut The Milk-Eyed Mender was not in the novelty of Newsom's pinched voice and chosen instrument, but in the indestructibility of her songwriting; that Van Dyke Parks' orchestration was still perfectly suited to amplify and transmit the ineffable glow at the center of a brilliant writer's most personal work; that Steve Albini could record something beautiful with a straight face. Ys was — and still is, thirteen years later — an incredibly rich, deeply interwoven album, one whose seemingly limitless ambition is made personable by the intimacy of Newsom's songwriting and singing. Though her lyrics present as inscrutable (filled as they are with a breviary's worth of birds, cows, bears, dogs, feathers, and more), and the arrangements seems to tessellate like vines up a damp wall, she calmly and patiently lays herself bare beneath all that decoration. The pizzicato prickle and sway of the strings, the glissandos, the way the lyrics seemed to have been taken from a leather-bound book — and the way the album's packaging actually encouraged this idea — led Robert Christgau to say that Newsom's "taste for the antique is out of control." But what's obvious now is that Ys marks her true arrival as an artist whose singular vision showed that formalism (and formality) could be radical, too. / m sartini garner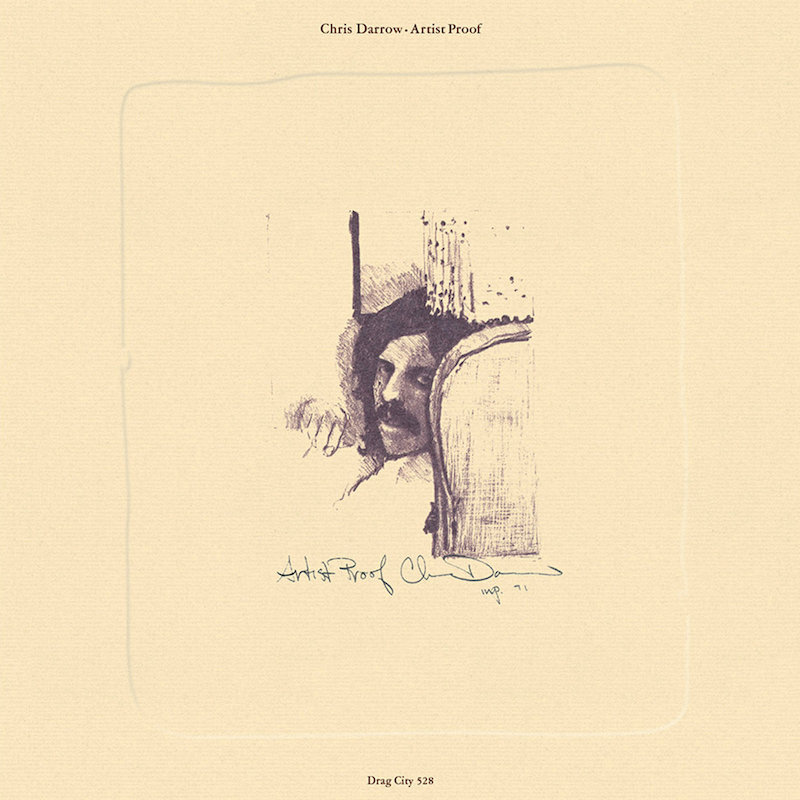 Chris Darrow – Artist Proof (1972/2013): Chris Darrow has a resume a mile long, having lent his stringed instrument skills to recordings by Leonard Cohen, Linda Ronstadt, The Nitty Gritty Dirt Band, James Taylor and John Fahey, among many others. He was also a founding member of the obscure-but-excellent psych group Kaleidoscope, a collective that made two adventurous West Coast-Meets-Middle-East LPs in the late 1960s. But by the time he recorded his solo debut Artist Proof in 1972 (reissued by Drag City in 2013), Chris had his feet firmly planted in the USA's fertile musical soil, with songs that drew from classic country, cajun fiddle grooves, traditional string band music and much more, all given a freewheeling spin. Through 11 sparkling tracks, Darrow proved himself to be a master songwriter, switching easily from the breezy late-period Byrds vibe of "Beware of Time" to the gorgeous melancholy of "The Sky Is Not Blue Today." Artist Proof is one of those where-have-you-been-all-my-life records — a true California country-rock classic. / t wilcox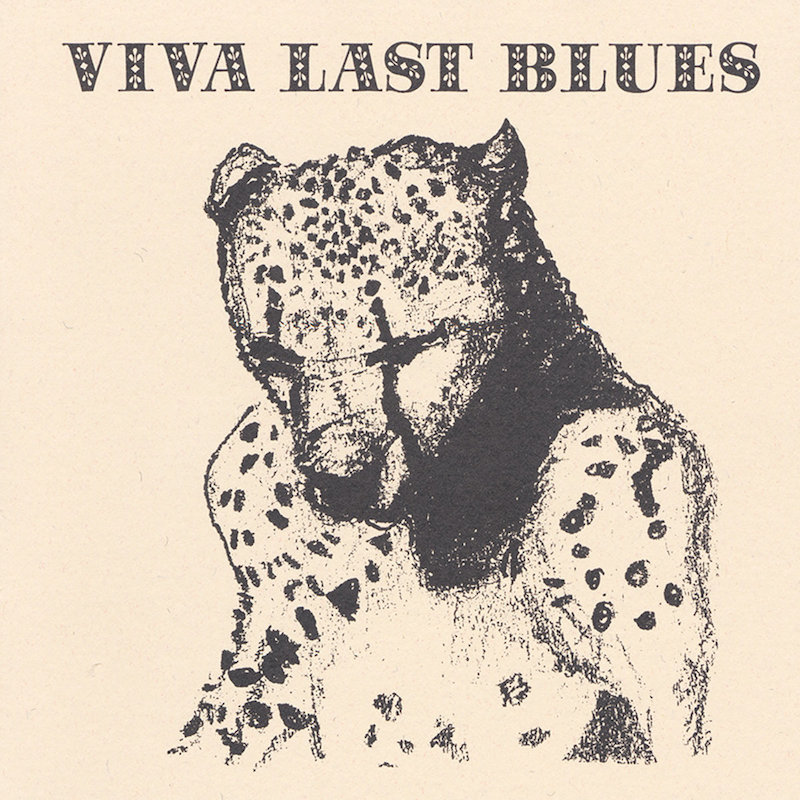 Palace Music – Viva Last Blues (1995): Viva Last Blues, the third full-length released by Will Oldham under the Palace moniker, was the first of his albums tracked by Steve Albini. Though the Palace Music name was practically no different than the previously used Palace Brothers, the Chicago-based engineer's involvement brought a noticeably improved fidelity to the recordings, which provided Oldham's esoteric songs and his singular voice more space to roam. "More Brother Rides," wanders the stranger corners of country funk, while "Viva Ultra" could pass for a mellower Slint. Oldham excels in sprightly ("The Mountain Low"), tender-ish ("New Partner"), and fully unbridled (""Work Hard / Play Hard") moments. To listen is to witness the development of the adventurous spirit that has defined his career. Never has a musical path been the wrong one to travel. Nor a mountain too steep to climb (or fuck). / j steele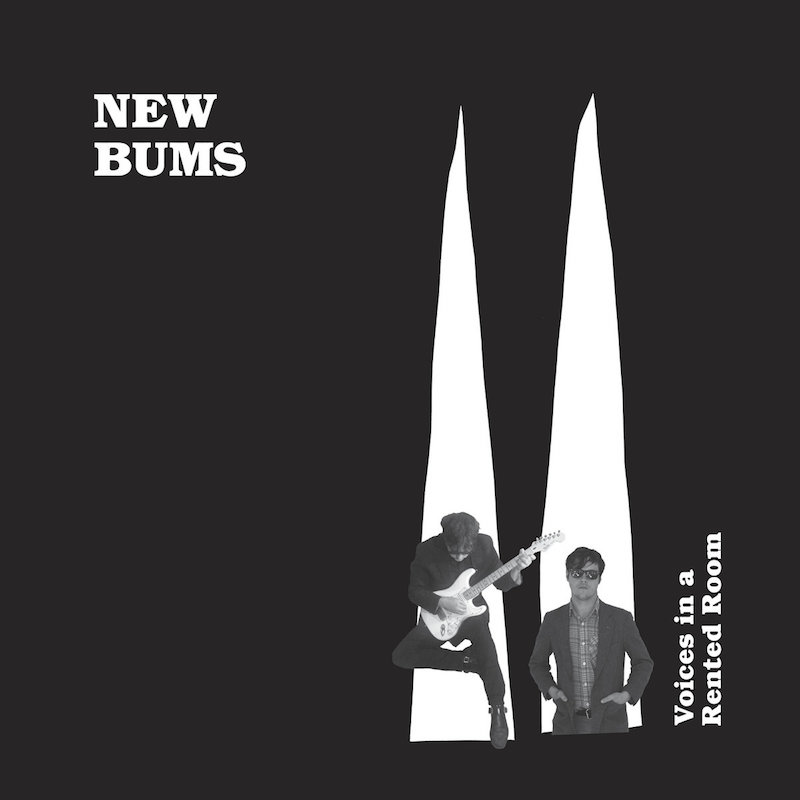 New Bums – Voices in a Rented Room (2014): Voices in a Rented Room finds Donovan Quinn of Skygreen Leopards and Ben Chasny of Six Organs of Admittance teaming up for a ragged but right batch of wastoid acoustic pop recalling Nikki Sudden at his most elegantly debauched, Robyn Hitchcock at his most cryptic, and Bob Dylan at his most arch and sassy. Lyrics about earthquake weather and snowbound cars, about hated sons and cool daughters, are delivered over gauzy, lived-in acoustic arrangements, suggesting a pair of northern California tavern mystics whispering incantations behind smoke-fogged sheer curtains. Though Quinn is the dominant personality here, the album also hides one of the most stunning songs in Chasny's peerless catalog, the yearning and beautiful "It's The Way." / j toth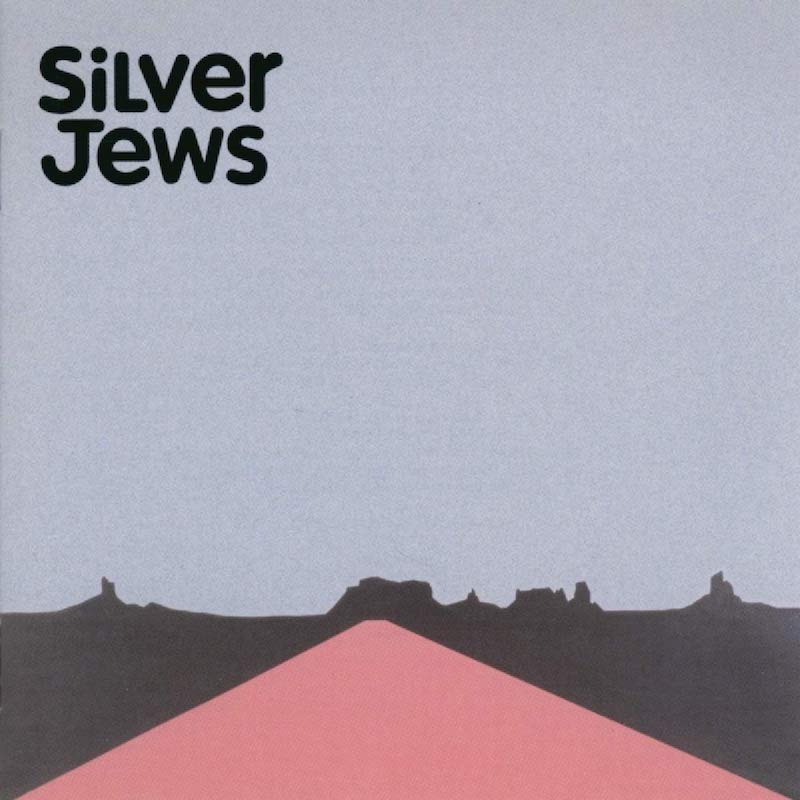 Silver Jews – American Water (1998): To be at once timeless and of the moment. Released nearly two decades ago, Silver Jews third album, American Water, has proved to be just that. As a bandleader, the album's hermetically sealed 48 minutes signify as peak-era David Berman. In the rearview, it's as much a record as it is a standard-bearer of the Joos modus operandi en totale — twelve tracks casually approaching perfection, rolled out in the seemingly effortless manner that is part and parcel of Silver Jews' enduring charm. American Water also serves as a nexus point in the group's greater timeline: as Pavement's popularity swelled, so did erroneous claims that the outfit was but a side-project of (co-founders) Stephen Malkmus and Bob Nastanovich. Berman's response was to move ahead sans the pair, marking Water's singular sound something akin to a moment fossilized in amber.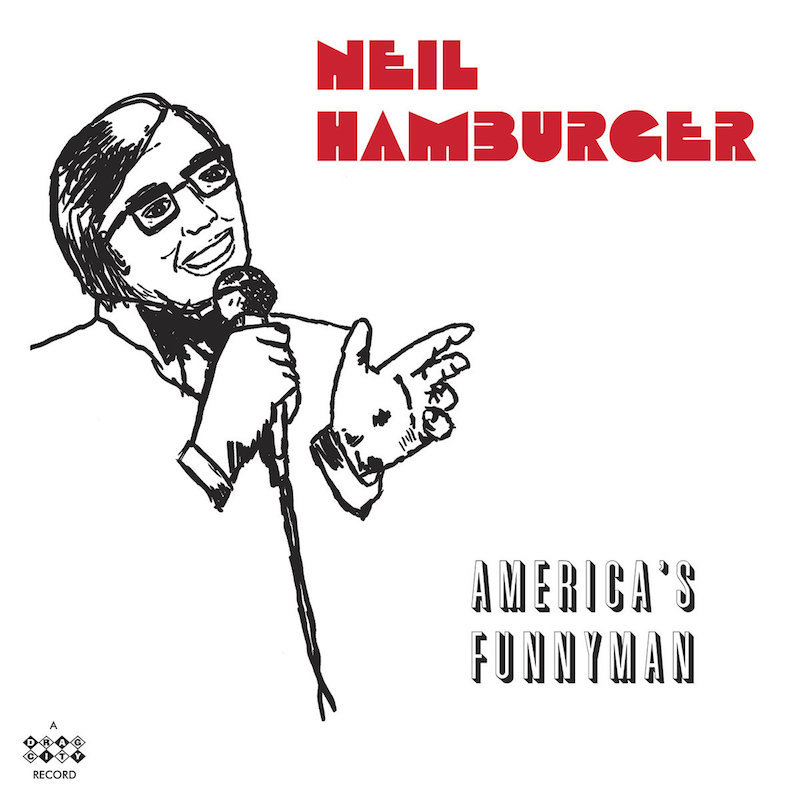 Neil Hamburger – America's Funnyman (1996): Growing up in Arizona, Gregg Turkington came out of the same punk scene that birthed the Meat Puppets and Sun City Girls. It wasn't just that he loved the sound of the music, which he documented in his pivotal zine, Breakfast Without Meat—Turkington was equally drawn to its antagonistic power, its ability to confound. His comedic alter ego, Neil Hamburger, lives and breaths in that space. His 1996 LP America's Funnyman, a sendup of private-press comedy collections, replete with a crude line drawing sleeve, is brutal in its discomfort. Over and over again, Hamburger turfs out on jokes, botching punch lines that barely work anyway. And like a true genius, he turns labored, painful explanations of why the audience should be laughing into their own hilarious gold. Even if Turkington didn't entirely invent "alt-comedy," he gave it a lumpy, fully embodied shape. / j woodbury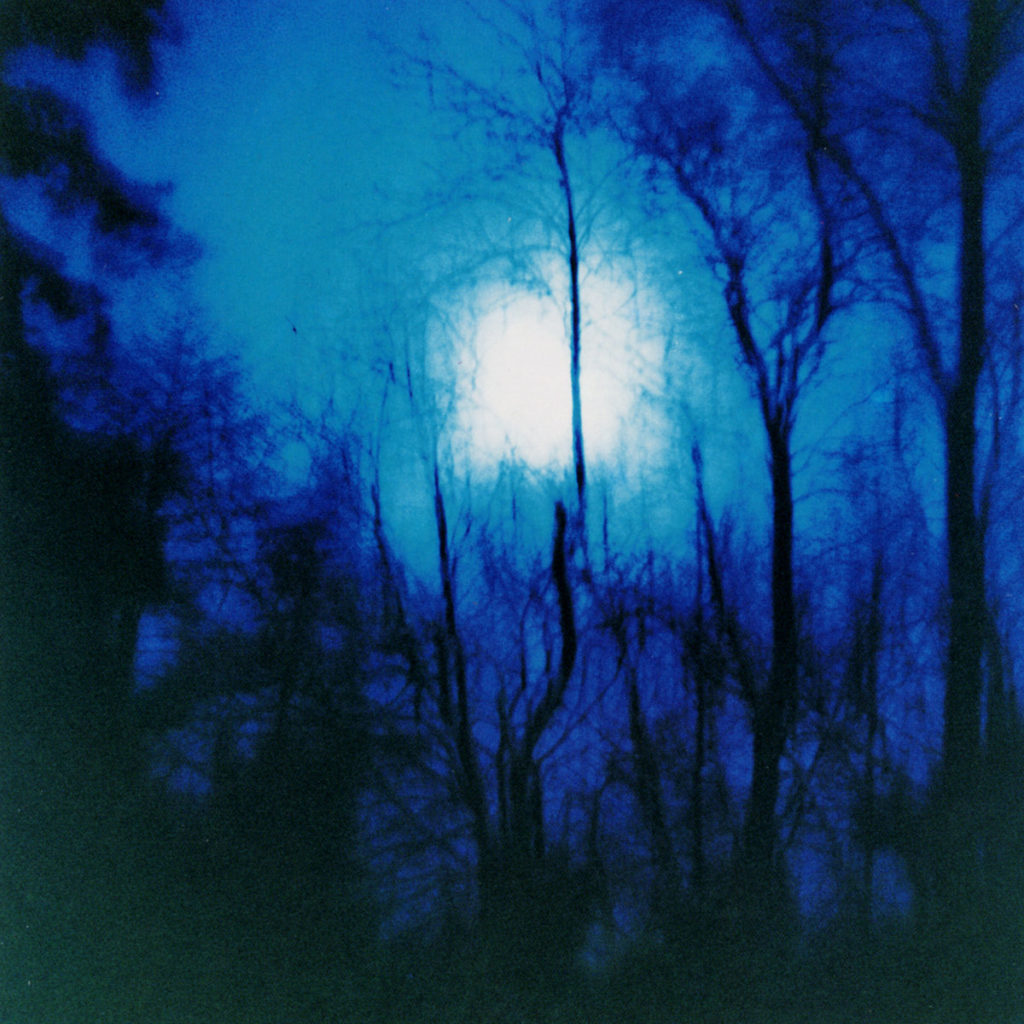 Flying Saucer Attack – Further (1994): Many people loved Psychocandy, but Flying Saucer Attack's David Pearce and Rachel Brook heard it as a gauntlet thrown. The group was inaccurately pitched to me by a friend as a "noise band," but coming in with such expectations proved somewhat advantageous: if this is noise music, what beautiful noise! The effect of hearing for the first time David Pearce's gentle, delicate folk songs buried beneath sheets of feedback is akin to listening between radio stations and trying to extract coded messages from the static. Where other artists use reverb and echo to suggest distance, as if the sounds were emanating from the corners of some large cave or from the bottom of a well, Flying Saucer Attack's use of feedback instead asks you to imagine their songs inside drops of soft, seaside drizzle. Where would you rather be? / j toth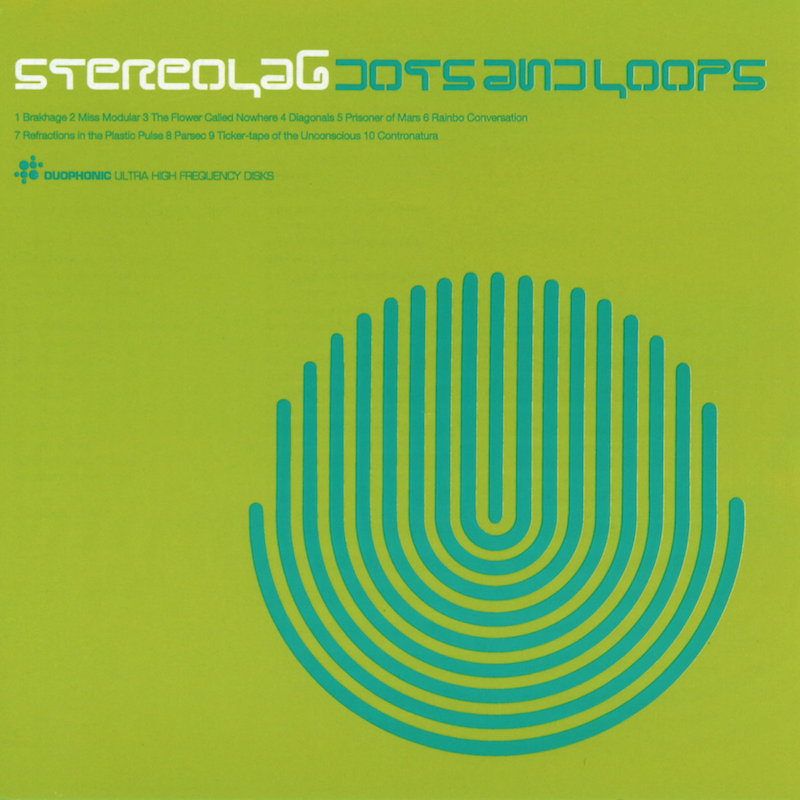 Stereolab – Dots and Loops (1997): Perhaps the last truly classic Stereolab LP (and almost certainly the most popular), Dots and Loops is a funky footnote in Drag City's history, as it was co-released with Elektra Records—but nevertheless, it's labeled as DC140, so off we go. Like 1996's Emperor Tomato Ketchup, this 1997 sequel was largely produced by Tortoise's John McEntire, who deserves endless praise for somehow getting all the fast-moving parts to sound completely seamless. (Andi Toma and Jan St. Werner of Mouse on Mars also produced three tracks.) "Miss Modular" in particular is a marvel of contemporary production and songwriting, grooving along with a jazzy acoustic guitar that sits gently alongside a feedback-firing organ, with … trumpets sounding in the distance? It should be chaos, but it's paradise. / n rogers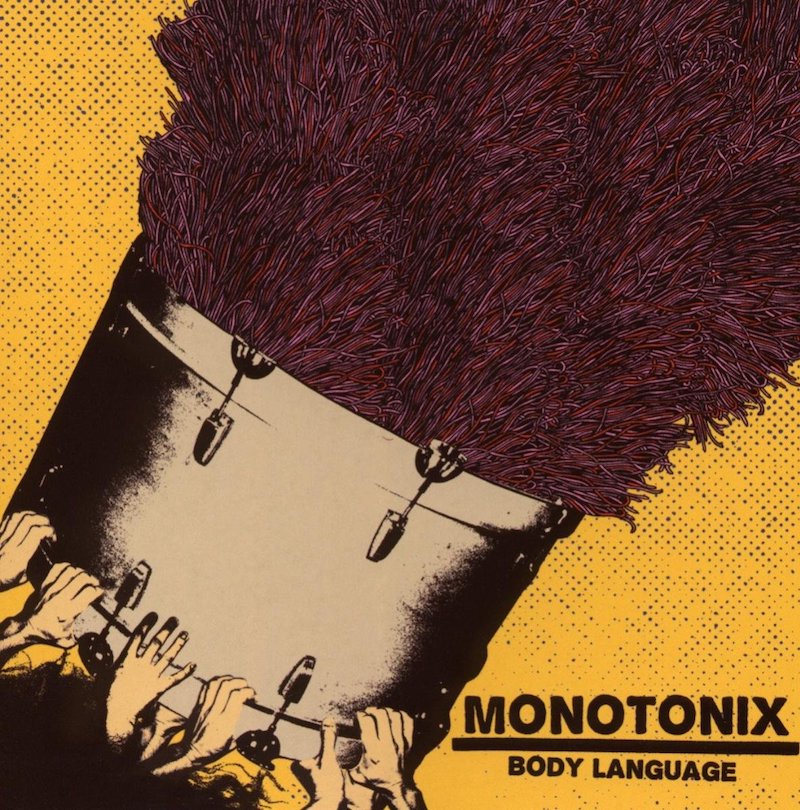 Monotonix – Body Language (2008): Body Language falls well short of capturing the truly manic energy that engulfed any Monotonix show in 2008, but that wasn't the point. The Tel Aviv trio were ferocious, but their Drag City debut was, at heart, a heavy-blues record. That the band was defined by the anything-could-happen atmosphere of their concerts (their full-length debut was entitled "Were You There When It Happened?" natch), Body Language is more Black Keys than Fucked Up, more Stooges than Sex Pistols. It's ripping, absolutely, but the band grooves in a way that not-hearing-yourself-play can't replicate. In some senses, these six songs hold up better than the sweat-stained memories. / b kramer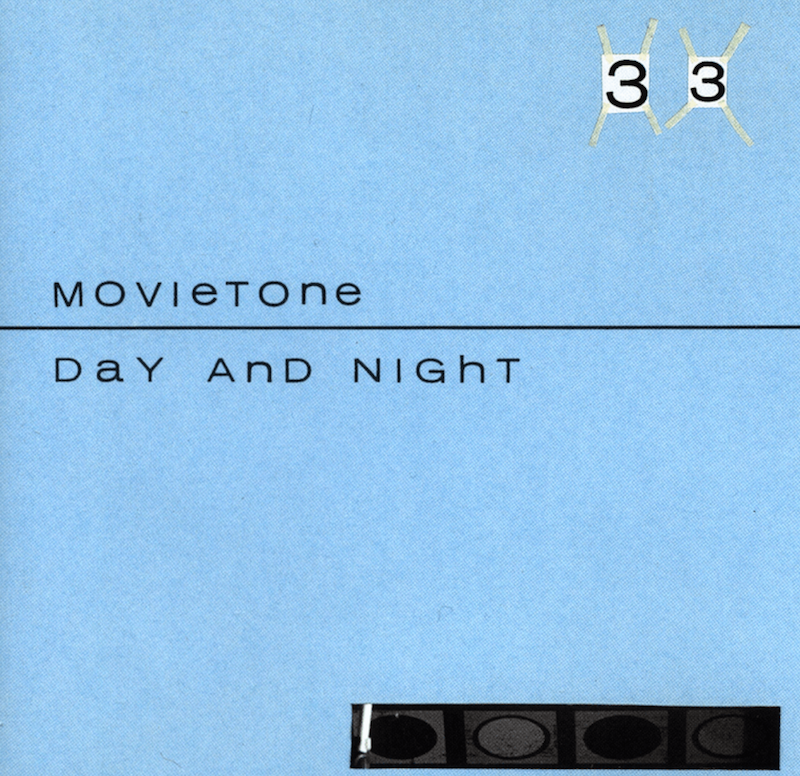 Movietone – Day And Night (1997): Suntanama, Chestnut Station, PG Six, 200 Years…the list of underrated artists on the Drag City roster is a long one. That said, Movietone might be the most criminally overlooked of all. A kind of Bristol supergroup led by Flying Saucer Attack's Rachel Brook and featuring Matt Elliott of Third Eye Foundation alongside members of Crescent and Amp, Movietone is a kind of genre unto itself, its music a narcotic slowcore suggesting an unlikely combination of Spirit of Eden-era Talk Talk, occult British folk, and nocturnal chamber jazz. On Day And Night, the group's second and best album, Kate Wright's drift-y, plaintive vocals sit atop pensive, luxuriant and deceptively complex arrangements that evoke in the listener a kind of nostalgia for events that have not occurred and places no one has actually been. Genre? Landscape. / j toth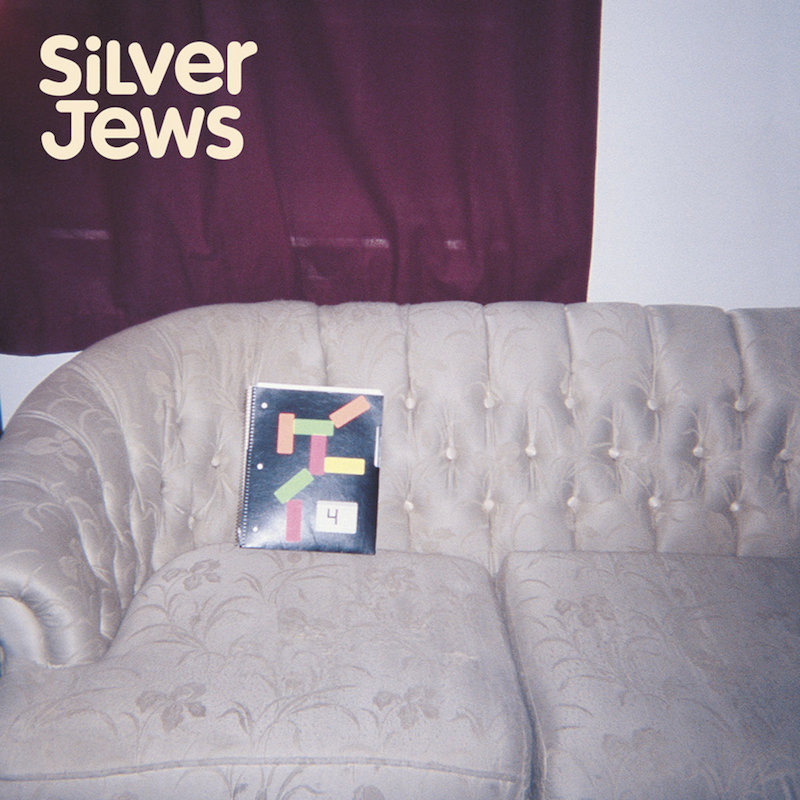 Silver Jews – Bright Flight (2001): David Berman has referred to Bright Flight, Silver Jews' 2001 LP, as being the one where he felt "most rawly exposed." That feeling of being exposed might have to do with the fact that, after American Water served as Drag City's "financial surprise of [1998]," the group's fourth LP was a surprisingly anticipated follow-up release—and it might have also had to do with Berman being back in the studio without that previous record's secret weapon, Stephen Malkmus. But most of all, it probably had to do with the fact that Bright Flight is the Joos record that most plainly captures Berman in the vulnerable state of being in love: Several of the songs are about his future-wife Cassie, who plays bass and sings backing vocals on the album. In typical Berman style, Bright Flight is also filled with a heavy sense of existential dread ("Time Will Break the World" might be the darkest song of his career—a future True Detective theme waiting to happen), but no amount of cynicism can outweigh Berman's more romantic tendencies: "Our minds can dream like soda machines," he sings at one point, "And that's exactly what we did." / n rogers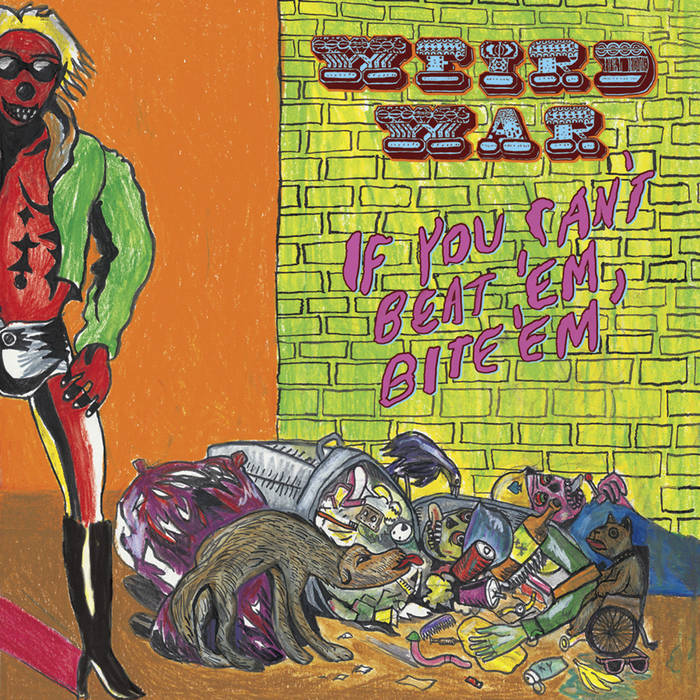 Weird War – "AK-47" (2004): I'm not going to pretend that I understand everything Ian Svenonious has ever done, nor am I going to sit here and pick apart his politics and explain the specific ideas at play in "AK-47," a one-off DC single from the former Nation of Ulysses leader's group Weird War, which was memorably included on the D.C. edition of Brendan Canty's Burn to Shine. And you know what? That's the way Svenonious likes it, too. "I don't actually like rock 'n' roll lyrics that are political, because lyrics are almost irrelevant in rock 'n' roll," he's said. "What lyrics are is just an incantation, a kind of spell." The spell he weaves in "AK-47" is, indeed, hypnotic, set to a groove that stumbles forward with an uncomfortable and inevitable momentum. Wah-wah guitars, scooting bass, falsetto vocals cooing the title: This is the funkiest song about a weapon since "Bop Gun," and you can bet that the medium is the message. / m sartini garner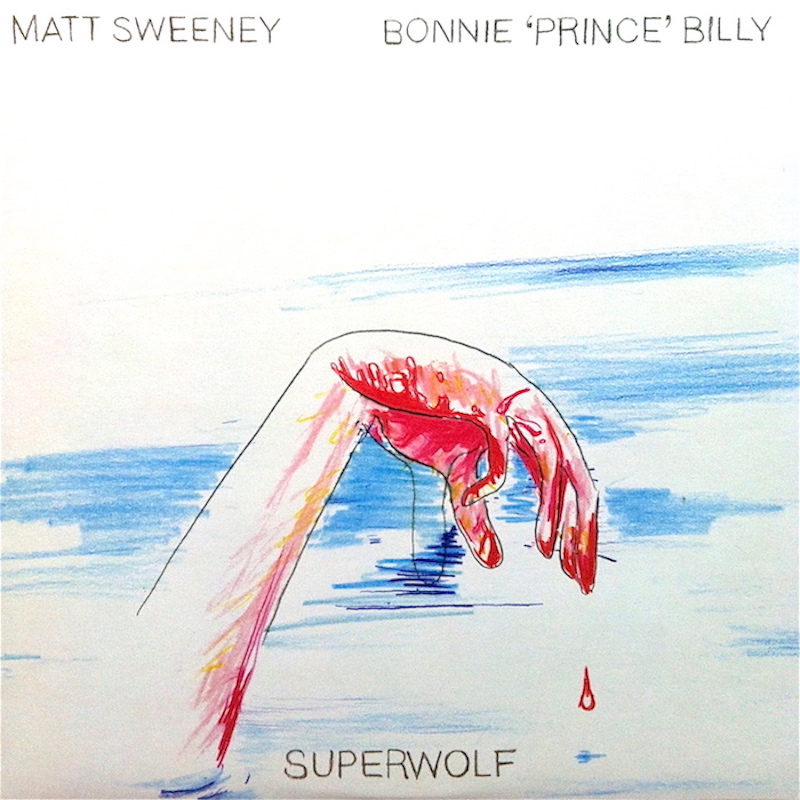 Bonnie "Prince" Billy & Matt Sweeney – Superwolf (2005): Will Oldham has had many collaborators over the years, but none so potent as his work with journeyman guitarist Matt Sweeney on 2005's Superwolf. Jarring, dynamic, spacious and intense, the album is indeed a beast. Aesthetically gothic, the sacred and profane coalesce. Ever the habitué, the Bonnie "Prince" acts as the ordained Sky Pilot, thoroughly buttressed by the sustained howls of Sweeney's electrified heathen alchemy. As a whole, Superwolf finds Oldham at his songwriting best: heavy interpersonal themes, stark subject matter, dark humor and silly self-deprecation are all present and accounted for. For an additional fix, cop the supernatural live album Drag City subsequently released, documenting what went down the summer the band took its freakshow on the road.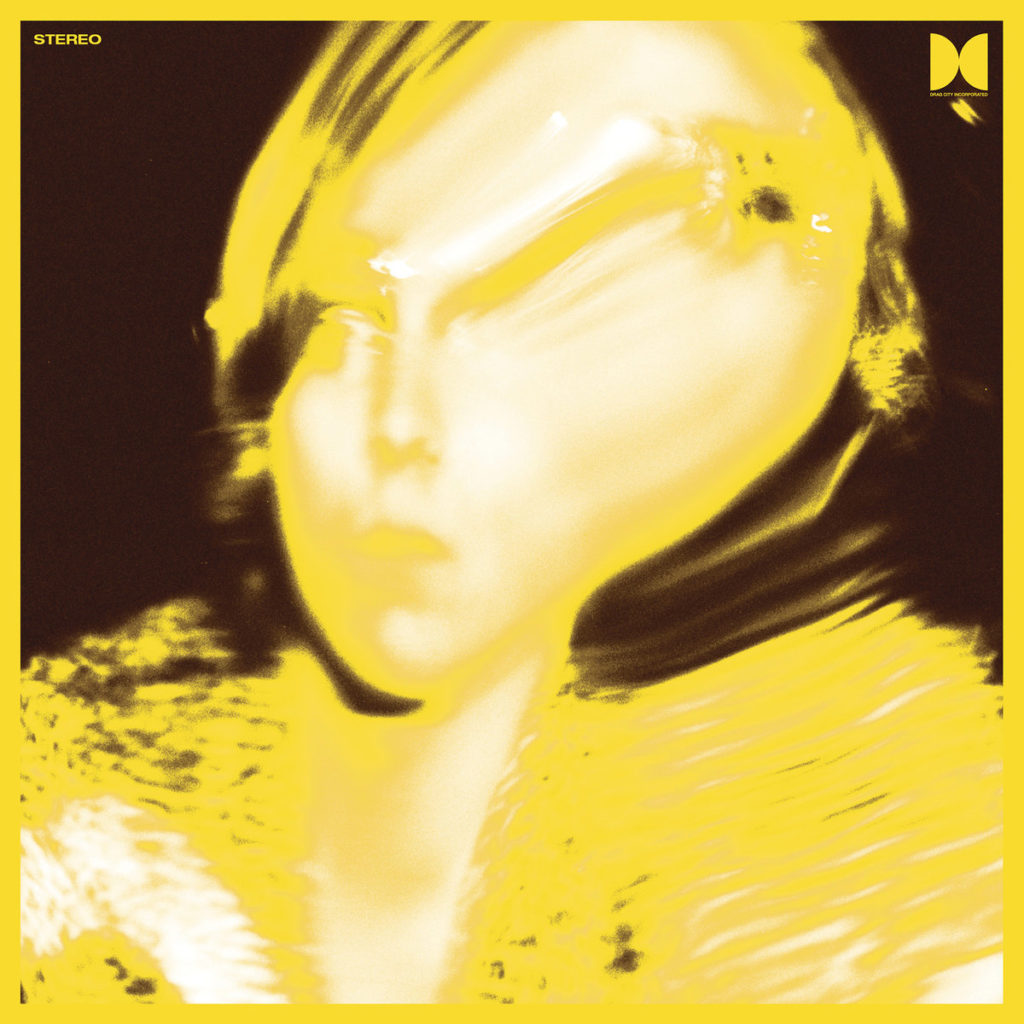 Ty Segall – Twins (2012): Ty Segall moves so quickly that it's easy to forget to stop and smell the roses of his discography. But when diving backward, from his days as a University of San Francisco grad slanging seven-inches to his more recent role as LA hard-rock royalty, there's a lot more to offer than just quantity. 2012's Twins, his second LP on Drag City, stands as one of Segall's absolute bests—a primo drip of his poppier and heavier tendencies at once, both a melodically graceful and sludge-covered relic of the SF garage scene just before it collapsed (RIP). It was correctly hailed as a landmark in the "rock-isn't-dead" argument at the time, but with a song like "There Is No Tomorrow" serving as the closer, it isn't exactly a record for optimists, either. Segall fans stage-dove like no other at shows of this era for a reason. / n rogers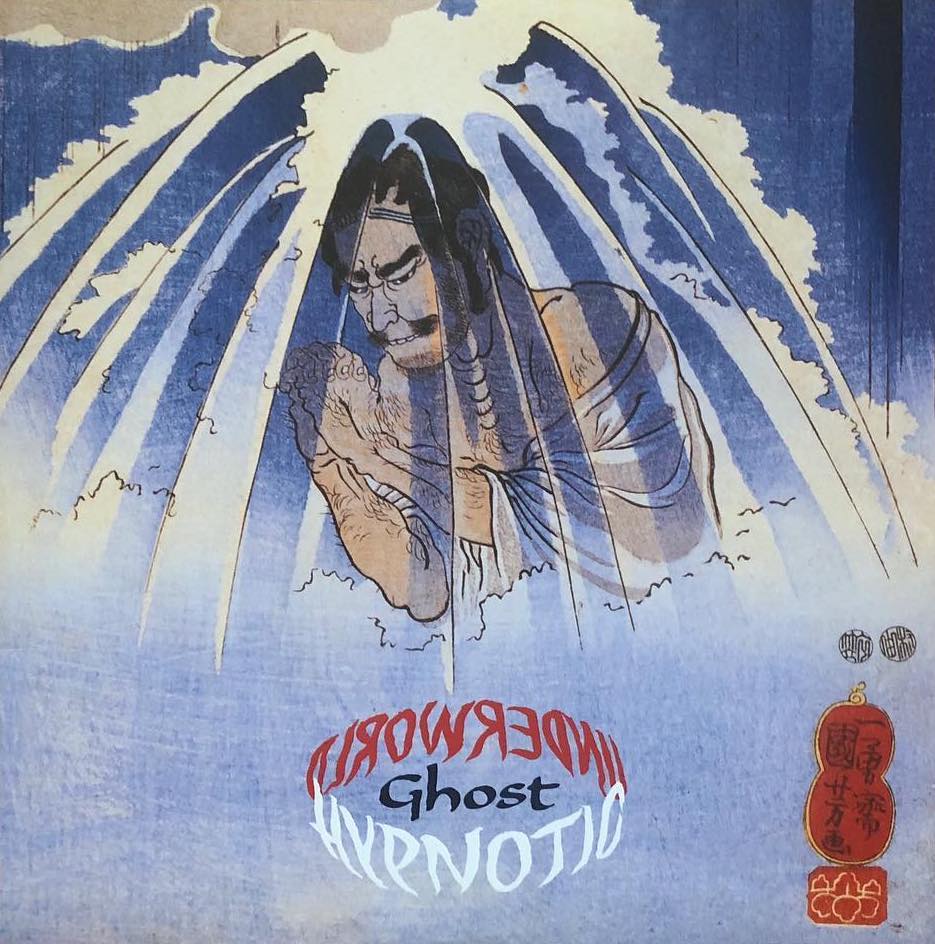 Ghost – Hypnotic Underworld (2004): By the time Japan's Ghost recorded Hypnotic Underworld, the band was painting on a very large canvas. Their sound had room for exploratory krautrock, psychedelic folk, freeform avant-garde, pastoral prog, Fillmore West-ready guitar heroics … and much more. What's perhaps most impressive about Hypnotic Underworld is that despite its wide range of styles, it's an absolutely cohesive effort, delivering the goods with a laser-sharp focus. Like any classic double LP worth its salt, the album certainly sprawls and stretches out — the whole thing kicks off with a 20+-minute song suite after all. But it never gets lost in the woods. At this point in their career, Ghost didn't seem capable of taking a false step, whether journeying into strange misty zones or working up a head full of steam on Who's Next-worthy rockers. You can't go wrong with any of their many Drag City releases (not to mention solo and side projects), but Hypnotic Underworld remains Ghost's crowning achievement. / t wilcox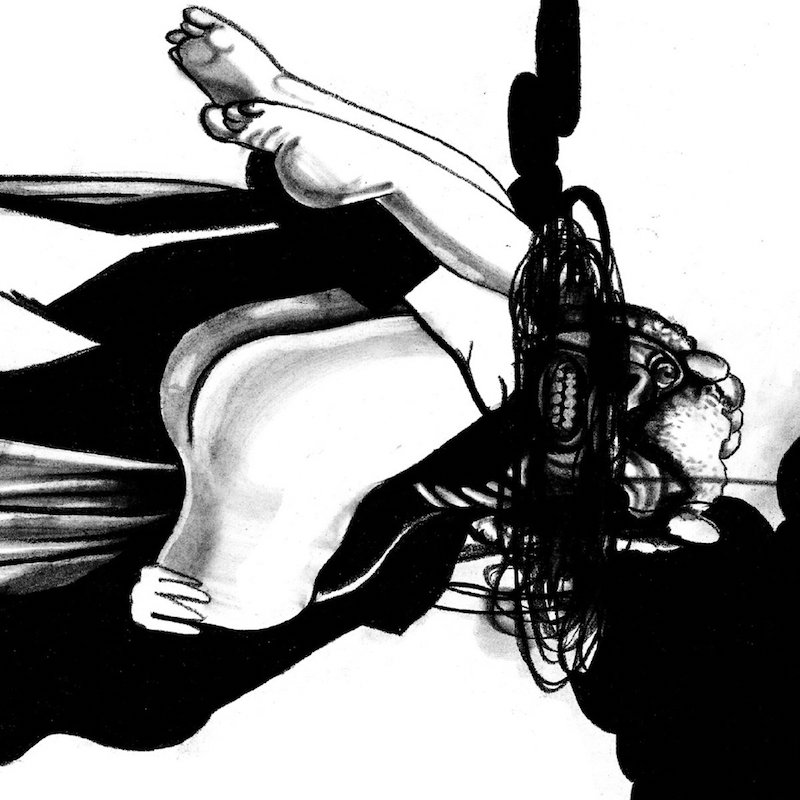 Loose Fur – Born Again In the USA (2006): Speaking to Pitchfork about Jim O'Rourke's 1997 album Bad Timing, Jeff Tweedy said, "There's humor there…it shows that this kind of music can be more human than people portray it to be…The [experimental] world that he was coming from always felt a little exclusionary to me…But this was the first thing that I heard that made me think that we were not that far away from each other in terms of spirit." Aside from their work together on Wilco's Yankee Hotel Foxtrot, A Ghost Is Born, and Sky Blue Sky, Tweedy and O'Rourke teamed with drummer Glenn Kotche for two outings as Loose Fur. Their second, 2006's Born Again in the USA, remains one of the warmest, funniest, and, pardon the use of the term, "loosest," of either songwriter's discography. From the gentle prog-pop of "Wreckroom" and "Apostolic" to the rave ups of "Hey Chicken" and the theologically skronky "Thou Shalt Wilt," the lp demonstrates the shared spirit Tweedy recognized in O'Rourke—both delight in the unexpected as much as they do time honored pop music and rock & roll traditions: "I think this one will be a hit/Now that's what I call holy writ." / j woodbury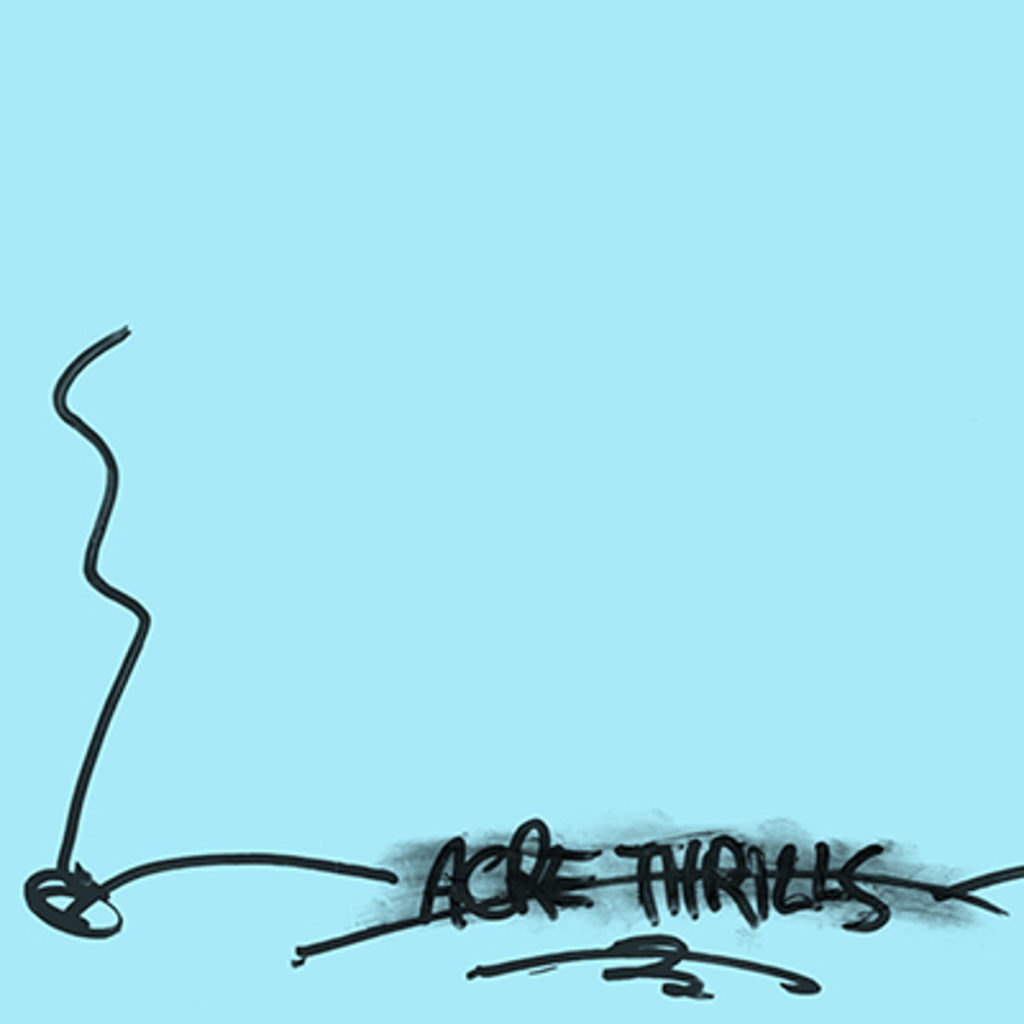 US Maple – Acre Thrills (2001): There is a point at which every real US Maple fan crosses a kind of threshold; you will know it if and when you arrive, because it is the moment at which you will have gone insane. The threshold I refer to is the point at which these inscrutable puzzles of songs actually become catchy, and you find yourself randomly humming, whistling and even singing to yourself their riffs and melodies. There are no obvious melodic payoffs in the knotty, disjointed music of US Maple; it traffics in tension, not release. How then does such music—which frequently makes Trout Mask Replica sound like Delaney & Bonnie—manage to make such an impression? Put in the time and you will hear for yourself, though you may suddenly find yourself with fewer friends. To hell with them. Acre Thrills isn't even the band's weirdest album, but it is their best. / j toth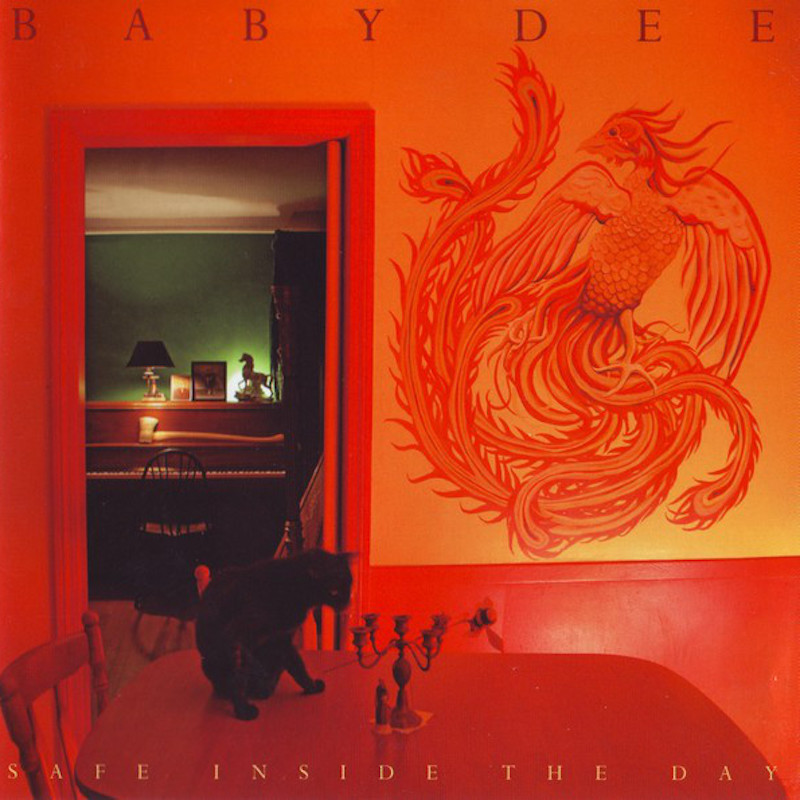 Baby Dee – Safe Inside the Day (2008): Cleveland pianist, organist, and songwriter Baby Dee would be well worth your time if all she wrote were the kind of artfully arranged cabaret tunes that make up much of Safe Inside the Day. She sings with a rich, campy baritone, which she surrounds with groaning saxes and jaunty string arrangements, and she drops her piano lines with a cackling precision; her notes fall like knives dropping from a ceiling. But what elevates Safe Inside the Day is its stunning title track. Dee, a transgender woman and erstwhile music director for a Catholic church, sings joyfully of remaining devoted to "a gift that's bigger than the box it came in," and of the safety she feels being wrapped in that gift. It's a beatific and conflicted hymn in the tradition of Nick Cave's "Darker With the Day" or The Mountain Goats' "This Year" — a paean to the pulse at the heart of faith (whether it's faith in God or in a hoped-for future) the keeps pulsing despite, you know, everything. / m sartini garner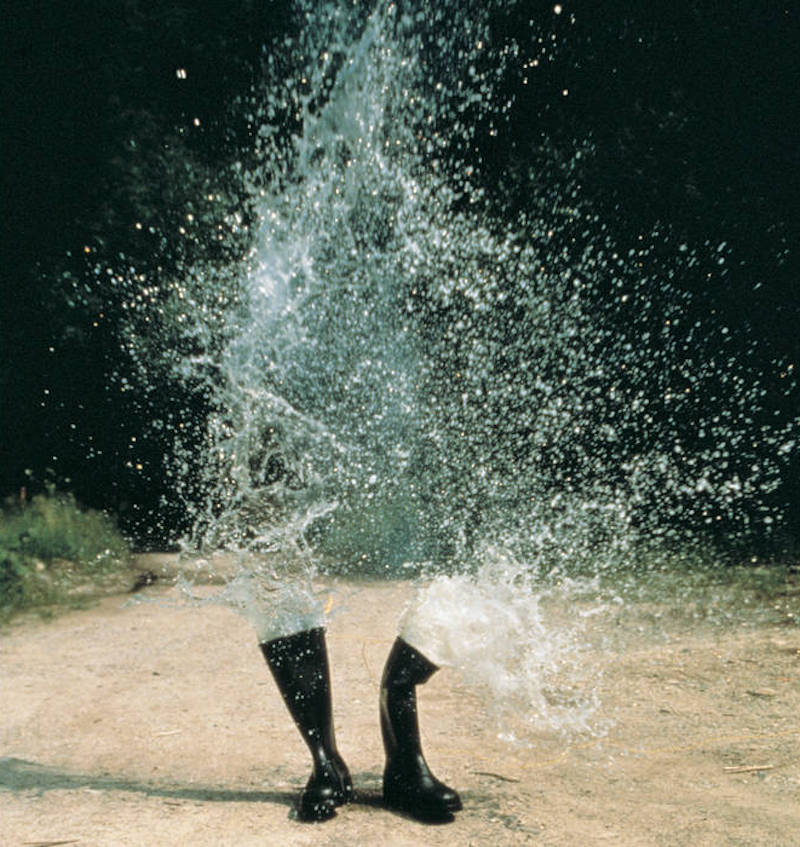 Gastr Del Sol – Upgrade & Afterlife (1996): Gastr Del Sol's final LP, 1998's Camoufleur, may objectively be considered the group's best album, the purest distillation of their vision. However, as it lacks "Dry Bones In The Valley (I Saw The Light Come Shining 'Round and 'Round)," it will always rate for me just behind Upgrade & Afterlife. This rendition of John Fahey's tune from his undeservedly forgotten 1975 album Old Fashioned Love earns the distinction of being the rare cover that bests the original. As a guitarist Jim O'Rourke possesses all of Fahey's stamina but none of his pugnacity, and he brilliantly extracts from the piece an altogether different–but no less effective—humanism; the late Tony Conrad's spectral, keening violin, appearing halfway through the piece, only serves to underline this. This is hypnotic, deeply felt music. The rest of the album is almost as good: the duo's trademark brand of abstracted, math-y minimalism and fragmented pop is full of surprises, with frequent eruptions of dense static and ghostly tape effects. David Grubbs' evocative-but-elliptical lyrics and rich, subtly emotive vocals add the playful, mischievous aspect of the band's music that is too often taken for granted. / j toth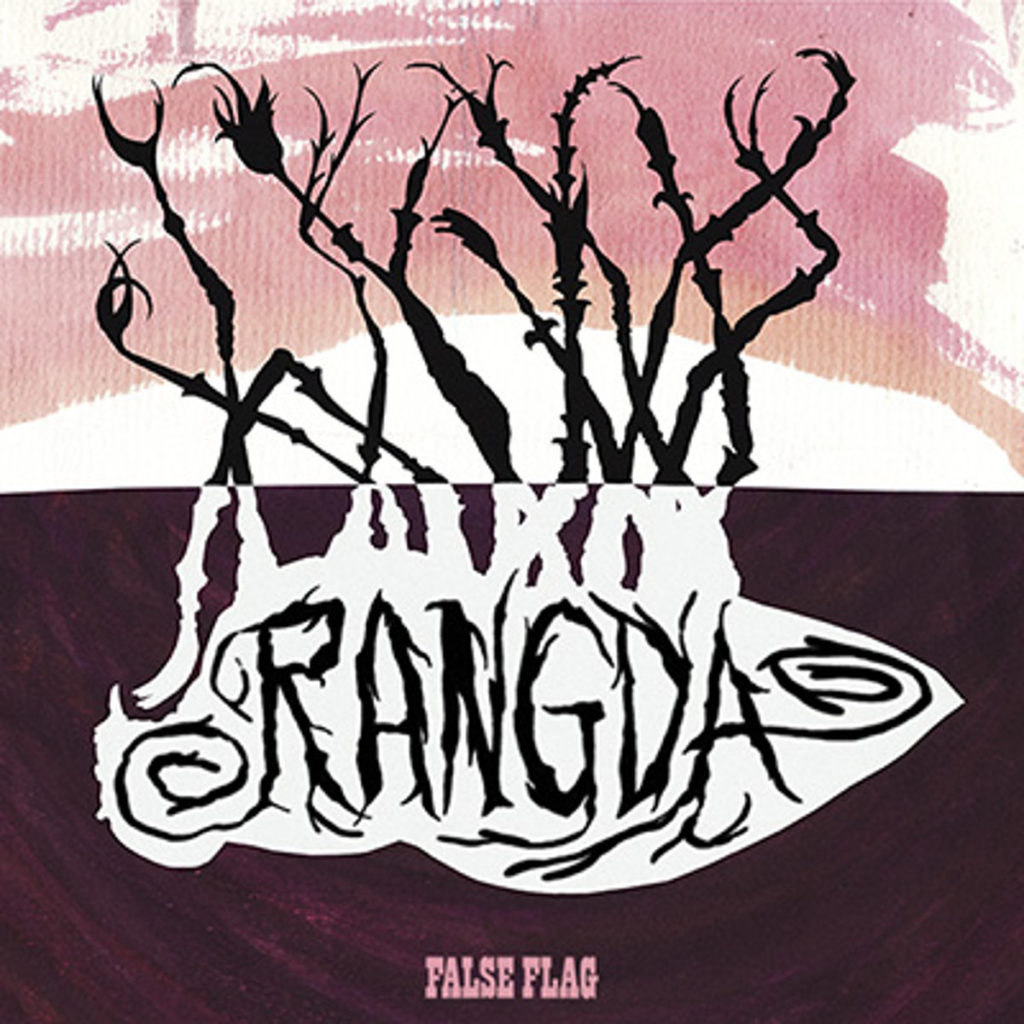 Rangda – False Flag (2010): The rare supergroup that lives up to its pedigree, Rangda consists of Drag City mainstay Ben Chasny (Six Organs of Admittance, 200 Years, Comets On Fire, etc), Sir Richard Bishop (Sun City Girls, occult bookseller) and Chris Corsano (too many projects to mention). The trio is three albums deep now, but False Flag, their 2010 debut, remains Rangda's defining mission statement. As Chasny and Bishop spar and soar over Corsano's virtuosic (frequently unbelievable) drum mayhem, the chemistry between each player is almost tangible. There are moments of ecstatic/harrowing freedom, but also more composed elements that show off the guitarists' flair for unusual six-string melodics. It all comes together perfectly on the jam-for-the-ages "Plain of Jars," a gorgeous 15-minute drift into interstellar regions. Space Prophets assemble! / t wilcox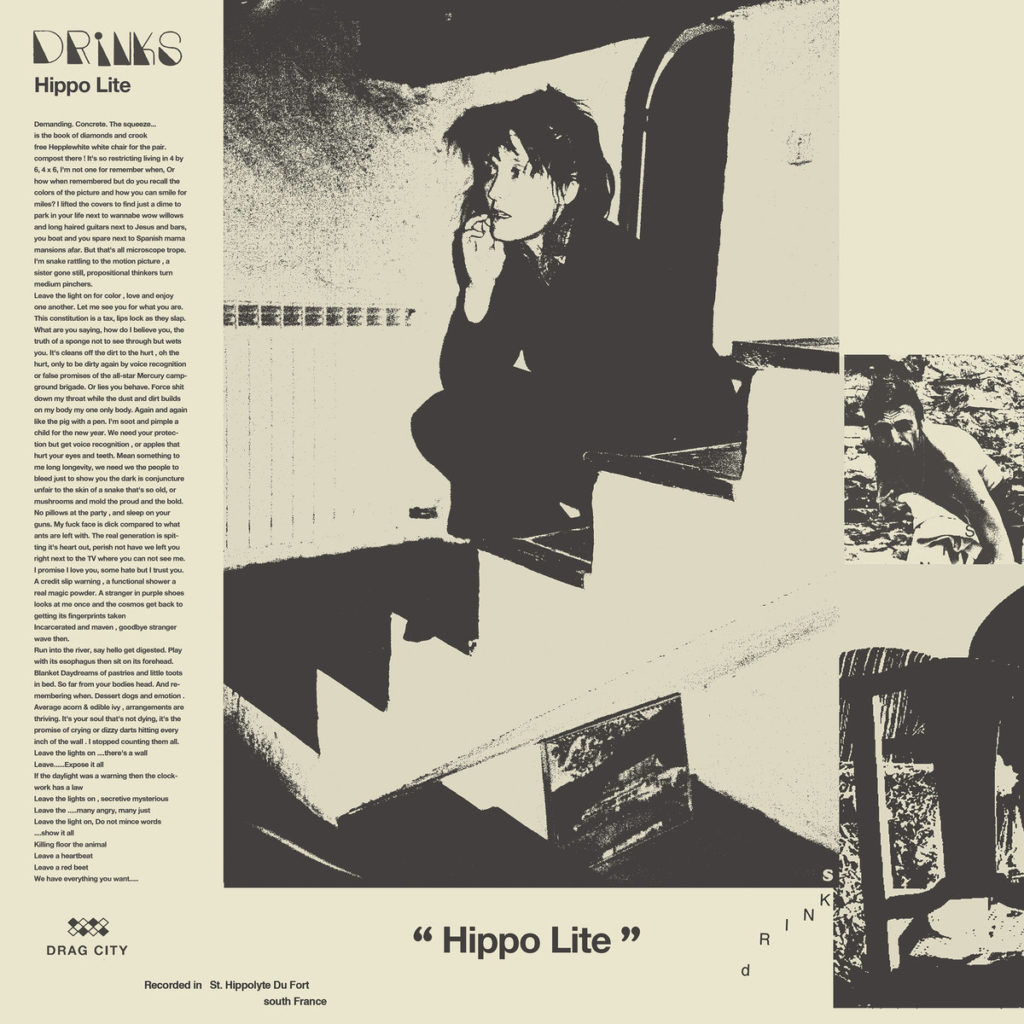 Drinks – Hippo Lite (2018): Following a fully-formed debut, Hermits on Holiday, Cate Le Bon and Tim Presley's Drinks brought their kitchen-sink art rock to Drag City for last year's masterful, Hippo Lite. Merging the angular post punk of Le Bon's solo output and the baroque psychedelia on Presley's White Fence with the duo's own fusion of their respective artistic visions, the record is a gold mine of sonic treasures, channeling in equal parts Syd Barrett, The Slits, ESG, atmospheric "Albatross" tones, and some Robert Wyatt / Soft Machine vibes. Employing minimal and elliptical lyricism and with a vibrant and irreverent sonic palette, Drinks made a serious statement with this latest record that they are neither to be slept on nor fucked with. Mysterious and menacing. / c depasquale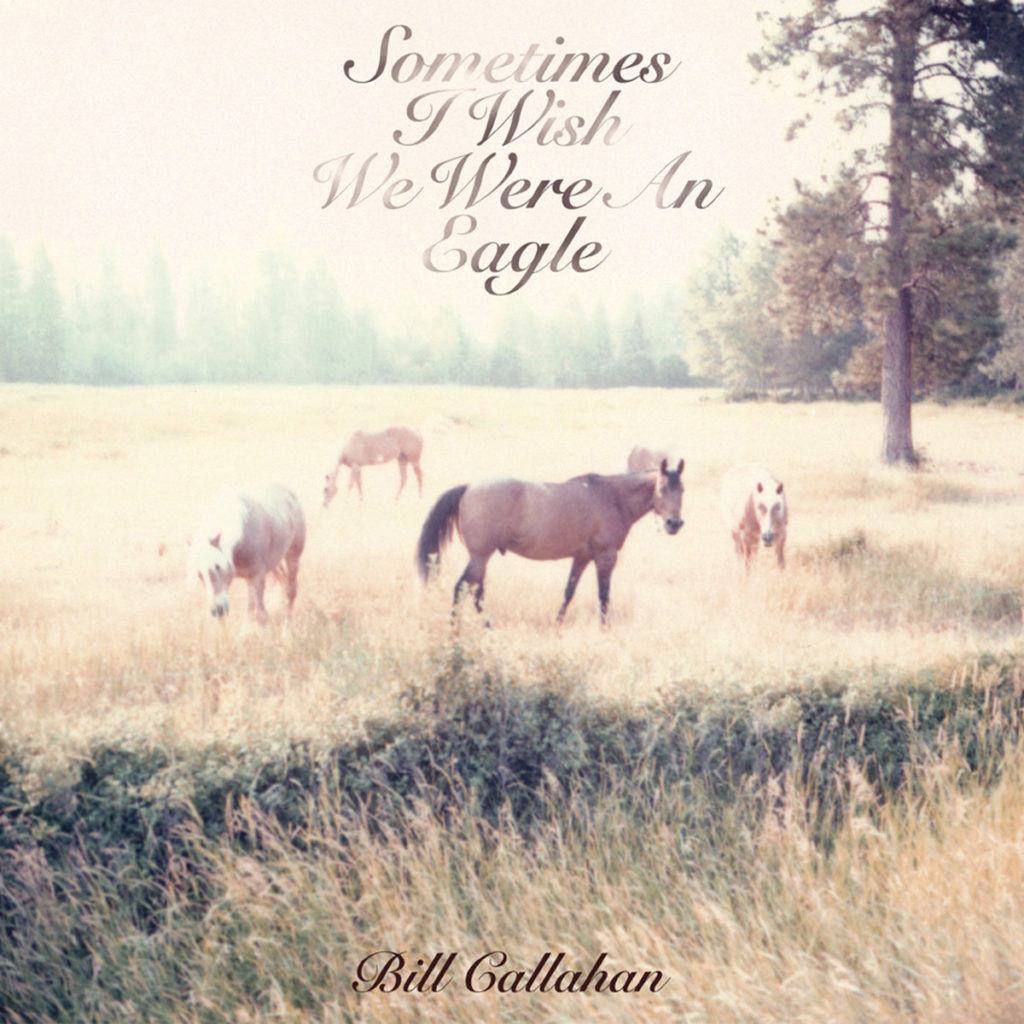 Bill Callahan – Sometimes I Wish We Were An Eagle (2009): The second album after shaking off his former Smog moniker, Sometimes I Wish We Were An Eagle is of a piece with Callahan's earthy earlier A River Ain't Too Much To Love, and the first in a volley of a staggering trio of releases. The most arranged album of his career, songs start within the narrow confines of Callahan's fingerpicked nylon-stringed guitar before breaking open into widescreen pastures full of strings and horns. The natural inhabitants and setting of Callahan's world are here in spades, as is the darkness and questioning—the album's last third is miles away from the nonsense poem "Eid Ma Clack Shaw" or the exultant "Rococo Zephyr." And then there's "Too Many Birds," which may be Callahan's finest hour as a songwriter. In a stunning turn of phrase, its second half simultaneously folds in upon itself while taking flight like the song's black birds. Intimate and expansive, steadfast and searching—a walking, singing contradiction. / k evans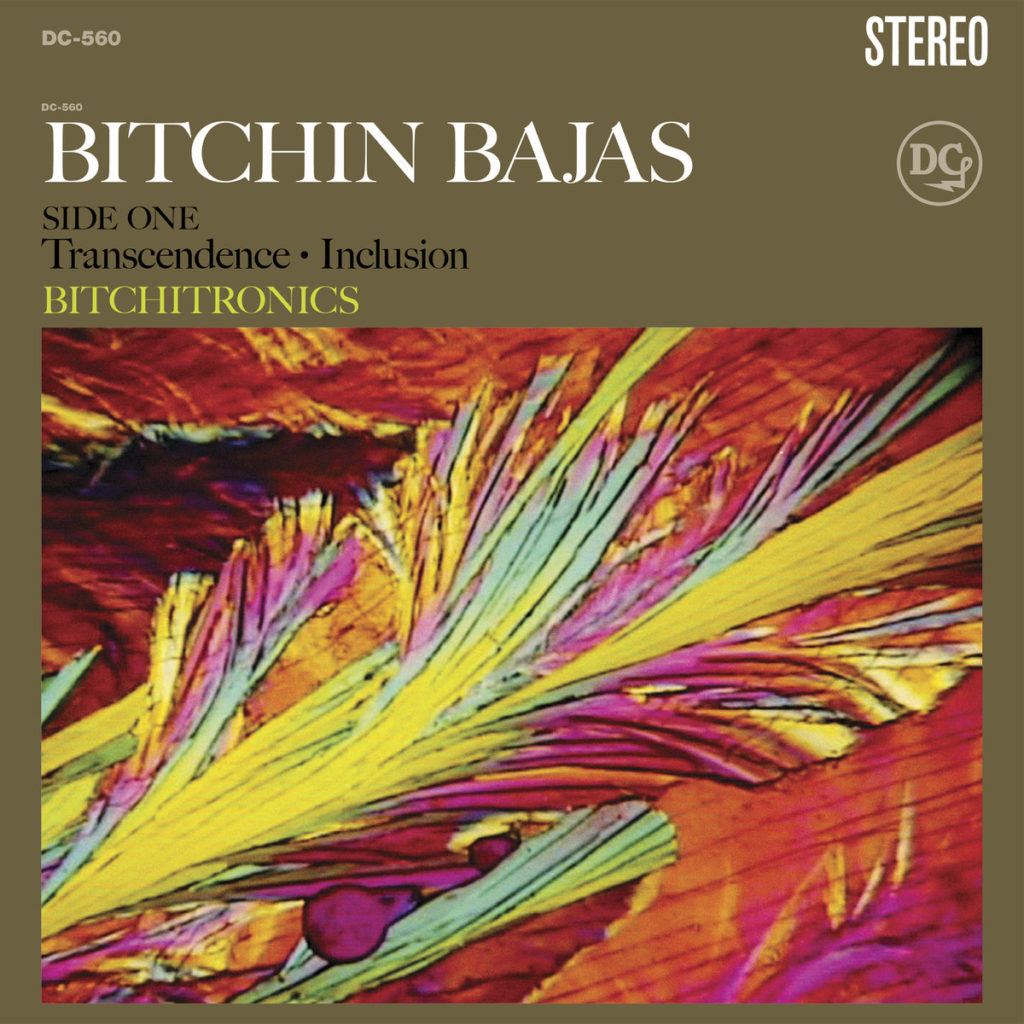 Bitchin Bajas – Bitchitronics (2013): Like a dream collab between Fripp & Eno circa No Pussyfooting and peak period Alice Coltrane, Bitchin Bajas' Bitchitronics long player is a stupendous set of spiritual solarized bliss. The Coltrane connection is made explicit by song titles such as "Transcendence" and "Turiya" (the latter being the name Alice went by in her later days), and there's plenty of that unmistakable Frippertronics guitar sound here. Influences aside, this is a purely gorgeous album from the Chicago collective. Every Bitchin Bajas' release (on Drag City or elsewhere) is worth immersing yourself in, but this one might be their most purely bitchin'. / t wilcox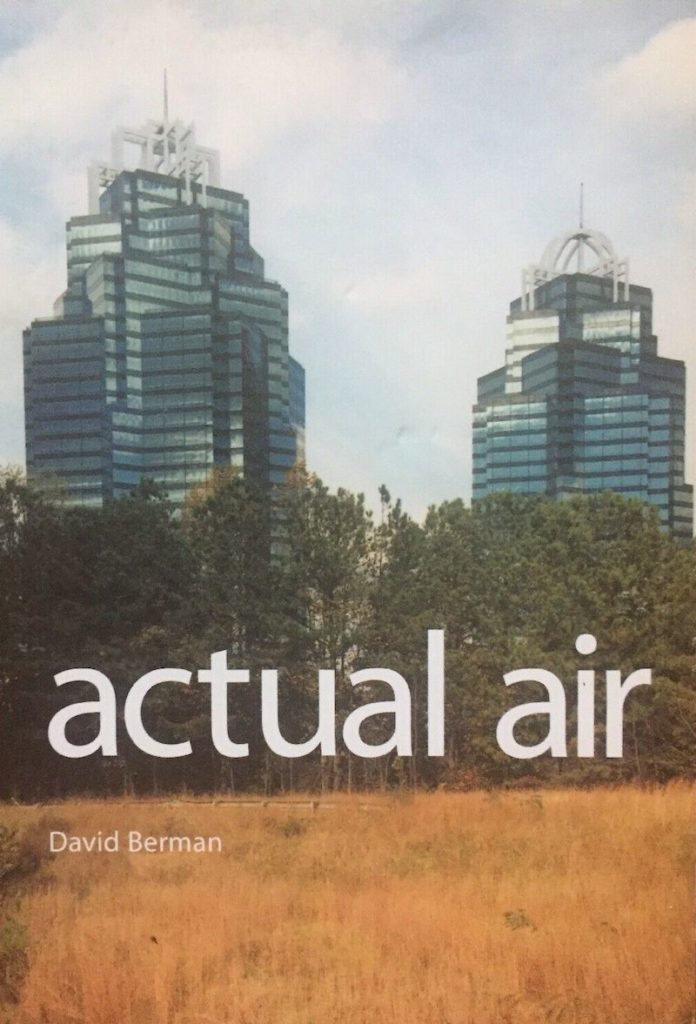 David Berman – Actual Air (1999/2003): How do you improve upon one of the greatest debuts in literary history? You make it portable. David Berman's 1999 debut poetry collection Actual Air was out of print in 2003 when Drag City Books brought out its repress. The smaller, hardcover version neatly fits into a back pocket, where it might belong. Berman's poetry demands constant re-reading and its plainness of language calls upon the reader to allow its medicated-meditations to be inhabited and mused upon frequently. Put simply, Actual Air is electrifying. Berman transposes the out-of-body-introspection of his lyrics with Silver Jews, but is completely liberated by foregoing the structures of songwriting. Slices of American life, forgotten, in the shadows, and on the tips of our collective tongues, pass through Actual Air like the scenes in "World: Series," an early highlight in the collections first section. 2019 sees a new re-pressing. It is still fresh and invigorating twenty years on. / b kramer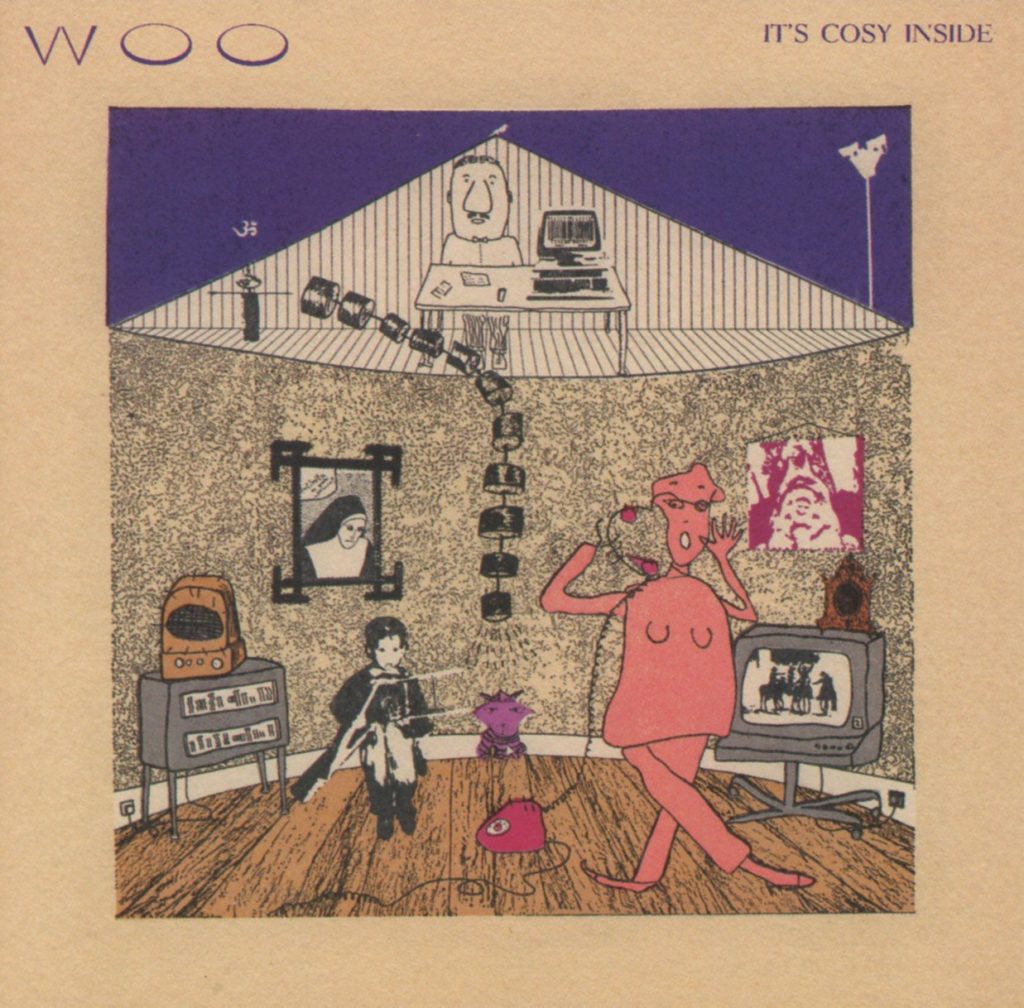 Woo – It's Cosy Inside (1989/2012): The enchanting second album from British brothers Clive (electronics, percussion, violin) and Mark Ives (guitars, clarinet, bass, voices) was originally released by Independent Project Records in 1989 and reissued by Drag City/Yoga Records in 2012. Recording together since the '70s, the brothers Ives have developed and honed a sound wholly their own, combining acoustic instrumentation and studio experimentation in a way that belies time, trends, and categorization. It's Cosy Inside remains both their high-water mark and a perfect starting point for newcomers—17 impressionistic sketches of pastoral psychedelia that effortlessly oscillate between jazz, new age, folk, and pop. Unhurried, flowing and deeply affecting (yet playful) explorations of the internal cosmos. Absolute serenity. / k evans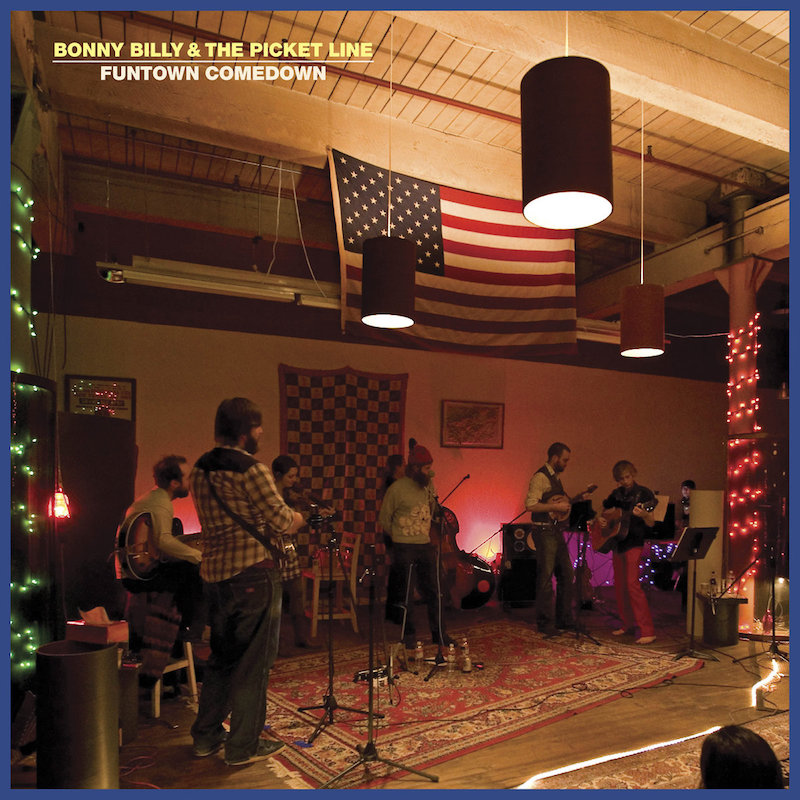 Bonny Billy and the Picket Line – Funtown Comedown (2010): How do you like your Bonnie Prince Billy? I prefer mine upbeat to the point of slight mania, a little acid-fried but still holy, playing barefoot near the gates of a Christian bluegrass festival they've just been kicked out of. If you're the same way, this 2010 live album supposedly recorded in a place called "Funtown" is for you. Will Oldham has never been shy about reimagining his back catalog, and here he runs everything from "Ohio River Boat Song" to "Wolf Among Wolves" (complete with howling) through a small string band who play like they're trying to set a sweaty clapboard shack on fire. They rip through Ralph Stanley's "Hemlocks and Primroses," and Oldham gets a chirpy little yodel in his voice in Merle Haggard's "Rambling Fever," but the best stuff here is taken from 2008's Lie Down in the Light, whose "Easy Does It" and "You Want That Picture" were made for the kinds of group shouts and small-room drama to which the setting lends itself. / m sartini garner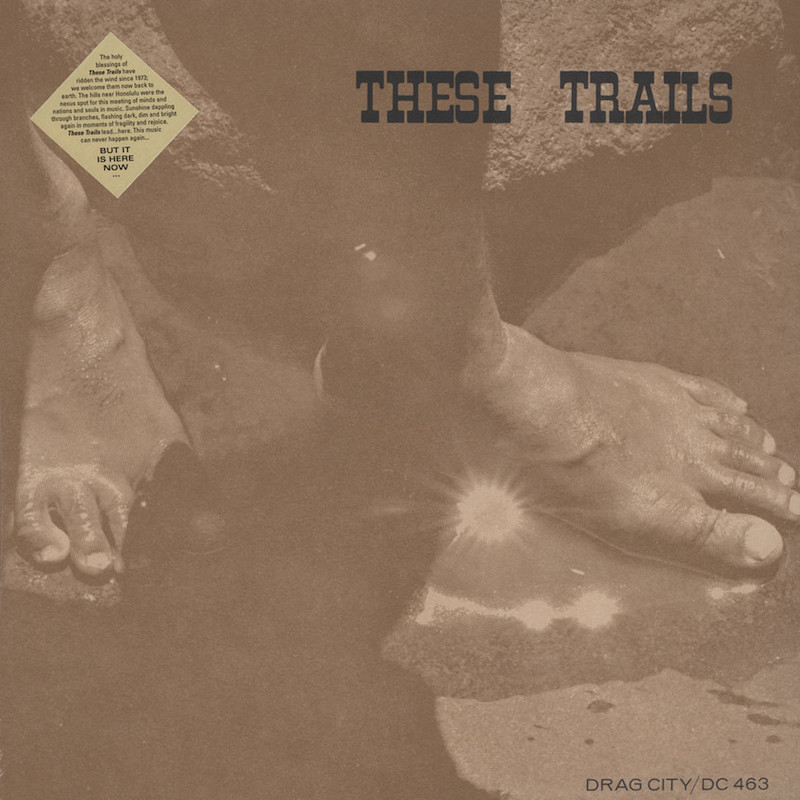 These Trails – These Trails (1973/2011): Reissued from its 70s private press origins, this wondrous record has since proven timeless. A lush tapestry of native Hawaiian folk and kaleidoscopic, synthesizer-laden ambience, These Trails blends sincere island homage with '70s psychedelia. Margaret Morgan's cool, dreamy vocals — sometimes playful, sometimes brooding — carry the album's gentle meditations on nature and existence. On "Garden Botanium," a synthesizer cascades and shimmers tranquilly alongside an acoustic guitar. Morgan wanders dreamily in a world where "spiders speak spindled poetry, day lilies yawn, and a sunflower bows her head." The observations read microscopic, but they resonate cosmic. / c depasquale
Pssst…Aquarium Drunkard has launched a Patreon page, which allows readers and listeners to directly support our online magazine as it expands its scope while receiving access to our secret stash, including bonus audio, exclusive podcasts, printed ephemera, and vinyl records. Your support will help keep an independent cultural resource alive and healthy in 2019 and beyond.