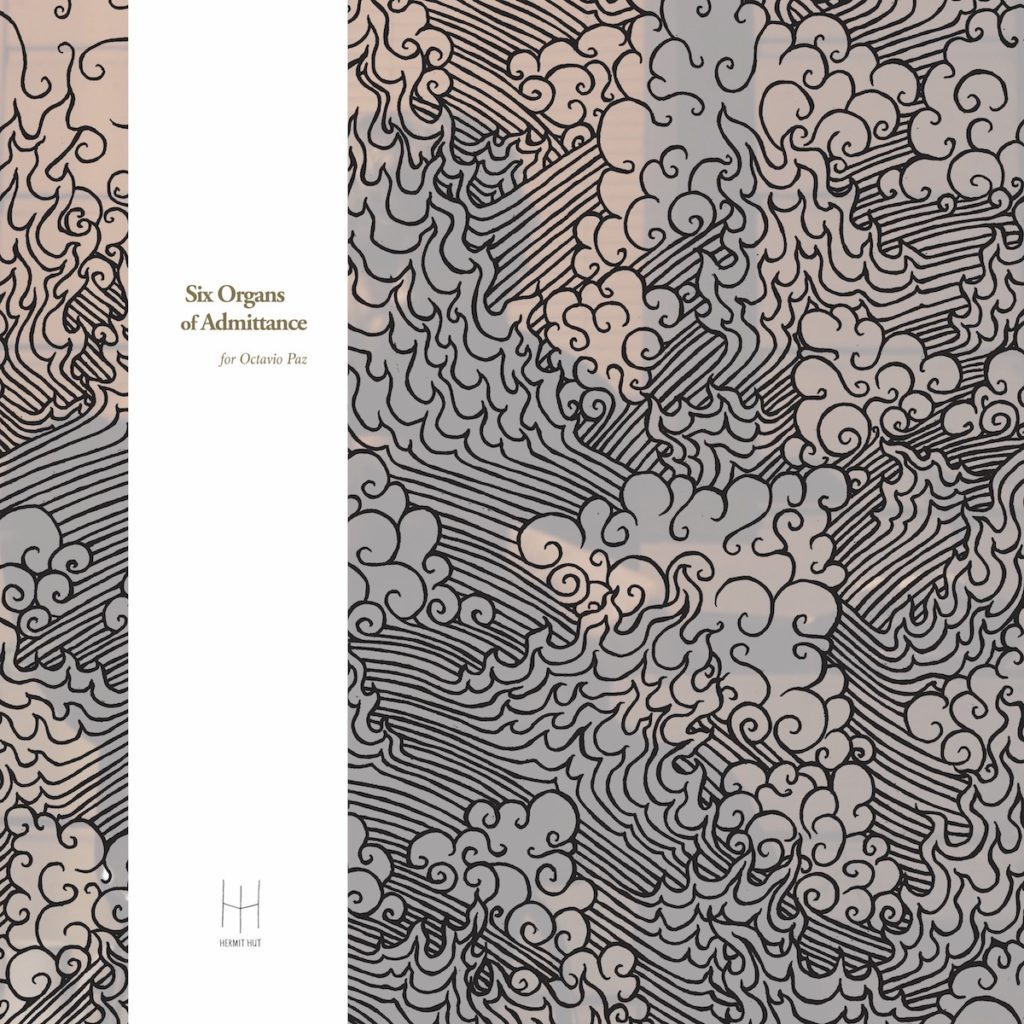 One of the great 21st century guitar records – reborn! For Octavio Paz is a captivating collection of intimately spectral six-string (nylon and steel) enigmas. Originally released in 2003 on the influential Time-Lag label, it doesn't fit neatly into any kinda American Primitive Fahey/Basho worship zone; instead, it's a beguiling little universe of its own. Ben Chasny has never made anything quite like it since (whether with Six Organs of Admittance or one of his many other projects), which adds to the LP's special quality.
This year, Ben went back to his four-track cassette tapes for a much-needed vinyl reissue of Octavio Paz on his own Hermit Hut label. The results are absolutely wonderful, bringing out a richer, warmer sound, without losing any of the original's mysterious magic. (Even more, he uncovered a handful of stellar outtakes, and has generously offered them up for free on Bandcamp). Whether you're new to Octavio Paz or revisiting an old favorite, this reissue is essential listening. / t wilcox
Below, Ben shares a track and gives a little insight into the creation of For Octavio Paz.
For Octavio Paz was a record that was mostly recorded late at night in 2002 after I'd get home from my job at Streetlight Records in Santa Cruz at about 10PM. At the time I was listening to Mick Turner's Moth LP pretty religiously and very into the way he layered sounds that became degraded in resolution but soaked in ambience. I was also heavily into the Black Blues records that Haino had just put out, in particular the sparseness of the "soft" one. The recordings on For Octavio Paz took place at the same time as the recordings for the Compathia record and in fact, I consider them sister records (the clue is that I swiped the term Compathia from For Octavio Paz). For the most part I put the songs with lyrics on Compathia and the instrumentals on For Octavio Paz.
"When You Finally Return" was recorded one night when a Pacific wind storm had knocked the power out in downtown Santa Cruz, which meant I got to go home early. After walking through a dark town in a storm with no rain, I was pleasantly surprised to see the power was on in the zone around my house. I remember being grateful for the time to record a bit.
Aquarium Drunkard has launched a Patreon page, which allows readers and listeners to directly support our online magazine as it expands its scope while receiving access to our secret stash, including bonus audio, exclusive podcasts, printed ephemera, and vinyl records. Your support will help keep an independent cultural resource alive and healthy in 2019 and beyond.