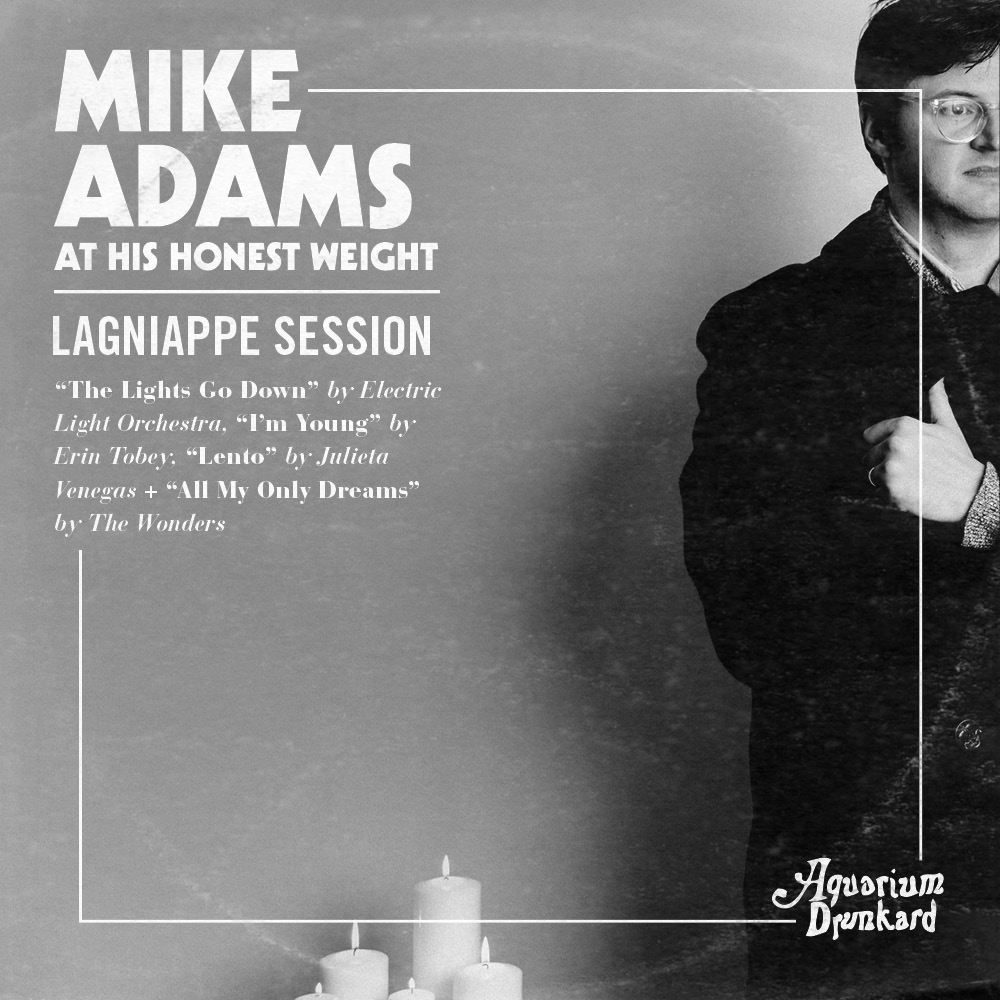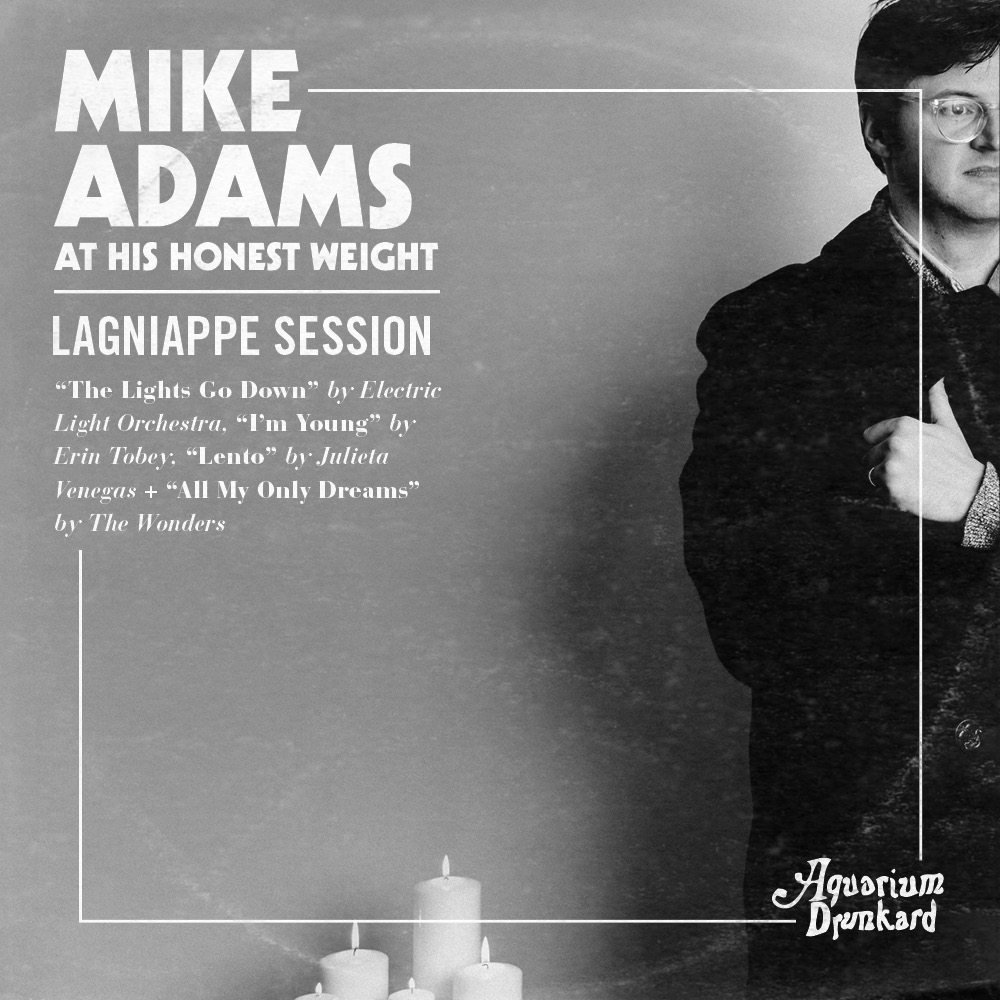 Lagniappe (la·gniappe) noun ˈlan-ˌyap,' – 1. An extra or unexpected gift or benefit. 2. Something given or obtained as a gratuity or bonus.
Since 2011, Bloomington-based auteur Mike Adams has set about crafting a discography of sterling pop bliss. His latest, There Is No Feeling Better, released earlier this year by Joyful Noise Recordings, finds him channeling elements borrowed from familiar touchstones—the Beach Boys, the Roches, Burt Bacharach, and other sepia-toned classics—into a set of songs that address the dread and anxiety of 2019. Adams' blend of existentialism and sunny melodies is novel enough on its own, but he couples it with a warmheartedness that makes each song feel essential and inviting: Mike Adams is singing just for you. For his first-ever Lagniappe, Adams takes on a set of songs by Electric Light Orchestra, Erin Tobey, Julieta Venegas, and a beautiful song written by Rick Elias and Scott Rogness for the fictional Wonders. In his own words, he describes his selections here.
Mike Adams at His Honest Weight :: The Lights Go Down (Electric Light Orchestra)
A few years ago, my pal Nate and I realized we both love Jeff Lynne, and specifically ELO's 1981 time-travel concept album, Time. We toyed with the idea of recording a Beck's Record Club-style song-for-song cover of the entire album. Ultimately, we both ended up having bigger fish to fry that took greater priority, although some progress was made, and it was loads of fun. Maybe someday we'll return to the idea, but for now, this is a remnant from those sessions. My wife surprised me with ELO tickets for Christmas last year. Jeff Lynne's knockout combo of songwriting, production style, and impassioned delivery is a giant influence on me.
Mike Adams at His Honest Weight :: I'm Young (Erin Tobey)
I love Erin Tobey. I've had the distinct pleasure of being on tour with Erin and hearing her perform this song many nights in a row, and it moved me every time. To me, it strikes a perfect balance between pride and uncertainty. Erin has a direct way of expressing common feelings that seem unreachable. I was very happy to have an excuse to live inside this song for a little while. I'm sorry my version came out so spooky, listen to Erin's already perfect original version!
Mike Adams at His Honest Weight :: Lento (Julieta Venegas)
My pal Alexis went to Mexico in 2003 and when she returned she handed me this Julieta Venegas album, Si, and said, "Here, you'll like this." Looking at it, I wondered why in the world she would think such a thing (I was dumb). But, as soon as that first song hit, I loved it immediately. I've listened to this album now hundreds of times over the years. I do not speak Spanish, but these hooks dig right into my brain. It's called, "Lento," so did it a little bit slower than the original.
Mike Adams at His Honest Weight :: All My Only Dreams (The Wonders)
A few years before he took the world by storm as David S. Pumpkins, Tom Hanks was involved in a little-known cinematic masterpiece called, That Thing You Do!. I love that movie. As a young teen, I had a cassette copy of the soundtrack and I think I drove my parents crazy playing it in the car too often. My first band in high school covered this song at our shows. It's the one-take b-side to the "That Thing You Do!" 45 that Uncle Bob recorded in the church sanctuary. It was fun to fumble through the actual, intricate, confounding, chord progression of this song rather than the three-chord version I skillfully mastered as a teen.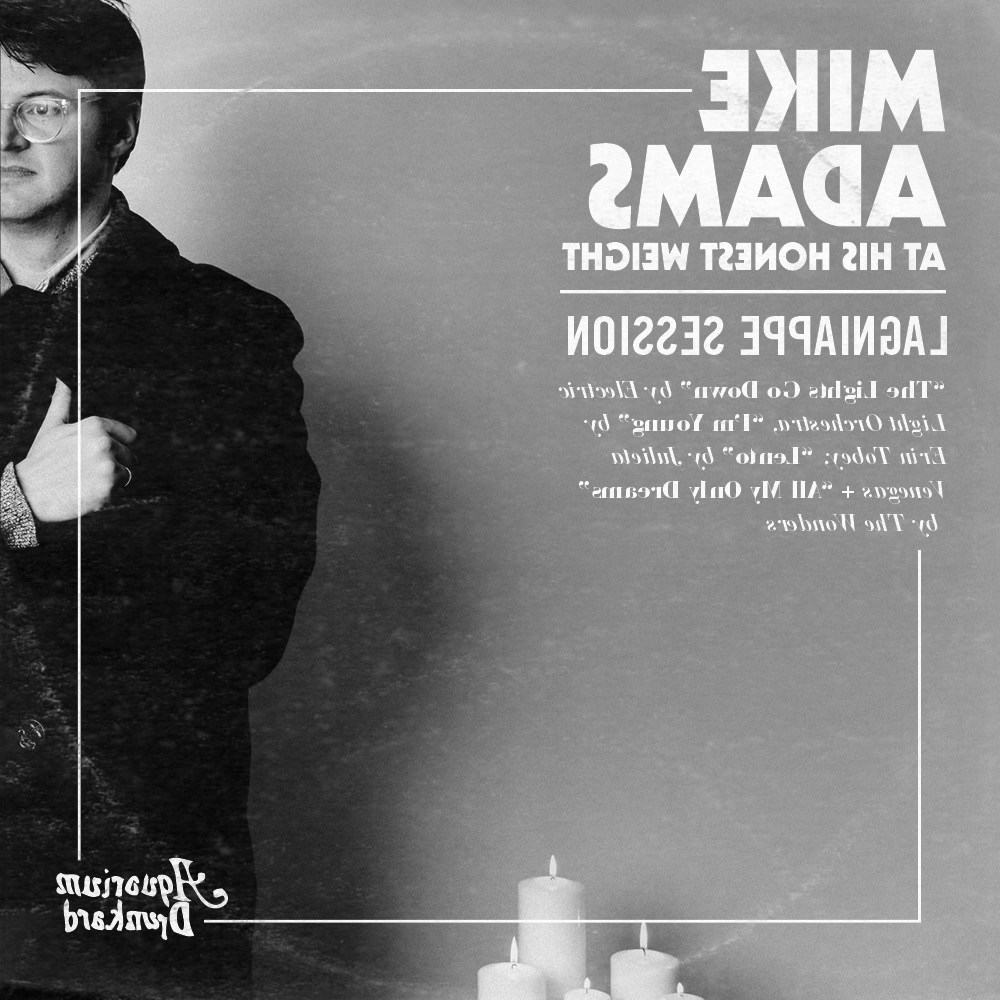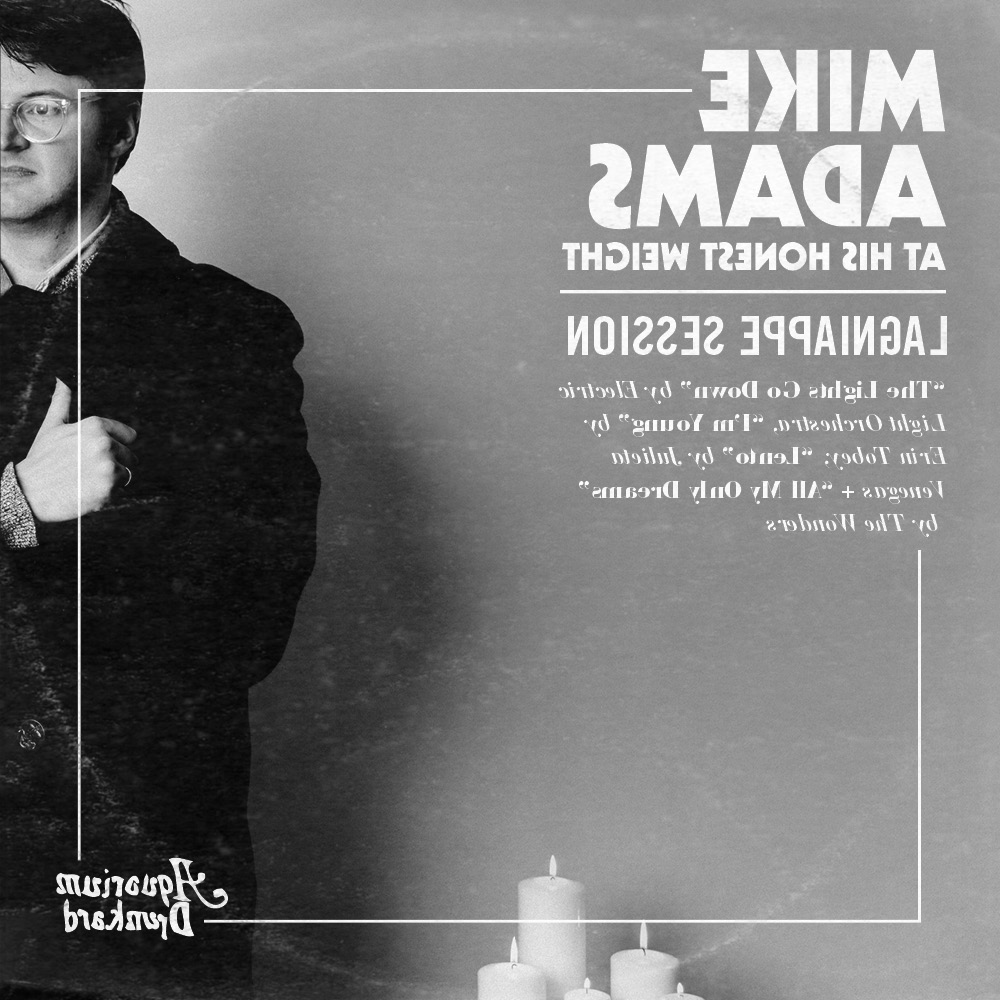 Pssst…Aquarium Drunkard has launched a Patreon page, which allows readers and listeners to directly support our online magazine as it expands its scope while receiving access to our secret stash, including bonus audio, exclusive podcasts, printed ephemera, and vinyl records. Your support will help keep an independent cultural resource alive and healthy in 2019 and beyond.
Lagniappe Sessions Archives / imagery via d norsen