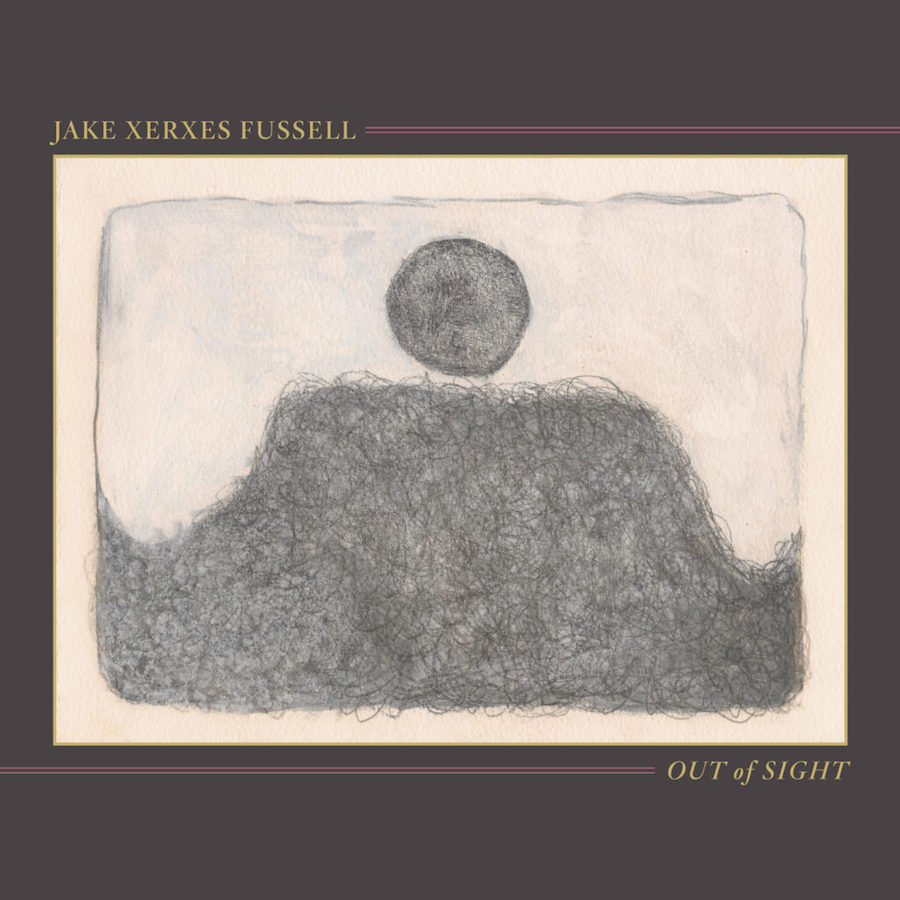 Building upon an earlier pair of excellent folk blues albums, the Durham, North Carolina folklorist and musician Jake Xerxes Fussell returns with his third full-length, a collection of nine "traditional and in the public domain" songs brought into vivid modern color with a wonderfully deft touch. A sort of Mike Seeger for the present generation, Fussell wears many hats—playing guitar with the Mississippi gospel group The Como Mamas, hosting a wonderfully eclectic radio show on WHUP 104.7 FM Hillsborough—but finds himself most at home in arranging and performing traditional songs. His first album recorded with a full band (featuring fellow like-minded traveler Nathan Bowles on drums), Out of Sight sees Fussell fixing his gaze on songs from a wide variety of sources and locales, though the treatment they receive is the same—compassionate, revelatory, and seemingly effortless. It's no small wonder the likes of Bill Callahan and Will Oldham count themselves among Fussell evangelists.
Tasteful and toneful, Fussell's guitar playing is workmanlike and quietly transcendent. The same goes for his voice, which is full-throated and lithe, and deceptively moving. Like a potter glazing and firing a vessel, Fussell's playing and singing takes songs of complicated love, thankless work, and drinking wine, and imbues them with something nearly unexplainable and totally transformative. "The River St. Johns" elevates a fish vendor's cry into an existential plea, while "Rainbow Willow" comes across as a sort of traditional precursor to Mickey Newbury's "San Francisco Mabel Joy." Introduced to "Michael Was Hearty" via a staggering performance by the contemporary Irish Traveler and singer Thomas McCarthy, Fussell takes the marital tragicomedy and sets it to a shuffling waltz with swelling steel guitar that pulls the song's string taut.
Though it may be their first recording with Fussell, it's evident the band has been performing with him in the years since his last album—their sensitive, calculated, and tasteful accompaniment is the mast that brings Out of Sight together as a whole. They especially shine on the album's pair of instrumentals—"Three Ravens" is circular and circuitous, while "16-20" reimagines "a popular dance piece among guitarists (and probably others) in the lower Chattahoochee River Valley of Georgia and Alabama" as a gorgeous droning instrumental anchored by Libby Rodenbough's violin.
Buoyed by ethereal steel guitar and backing vocals, "Jubilee" finds Fussell turning the party song most associated with Jean Ritchie into a stately and solitary anthem that shows in the right hands there's plenty left to wring from even well-known traditional songs. "Drinking of the Wine" (usually associated with Clara Ward or Basom Lamar Lunsford, but inspired here by a version recorded by a group of Virginia menhaden fishermen singing it as a net-hauling shanty) features the band at its finest, with the album coalescing into a sublime final minute of interplay—Fussell turning grapes to wine and elevating the workmanlike into the spiritual one last time.
Leaning into the traditional while placing himself (and his knowing band) outside of time—but rooted wholly in place—Jake Xerxes Fussell continues to avoid what could easily be an off-putting academic exercise in less capable hands, and delivers an endlessly enjoyable collection of songs that both honor and belie their origins. Neither an iconoclast nor rigid traditionalist, Fussell carves out a sweet spot between the two and transforms the past's riches into the solemn, celebratory, and playful—a perfect distillation of the Paradise of Bachelors ethos and another high-water mark in a hopefully long and deservedly illustrious career. words / k evans
Help support independent media via our Patreon page, which allows readers and listeners to directly support Aquarium Drunkard as it expands its scope while receiving access to our secret stash, including bonus audio, exclusive podcasts, printed ephemera, and vinyl records.