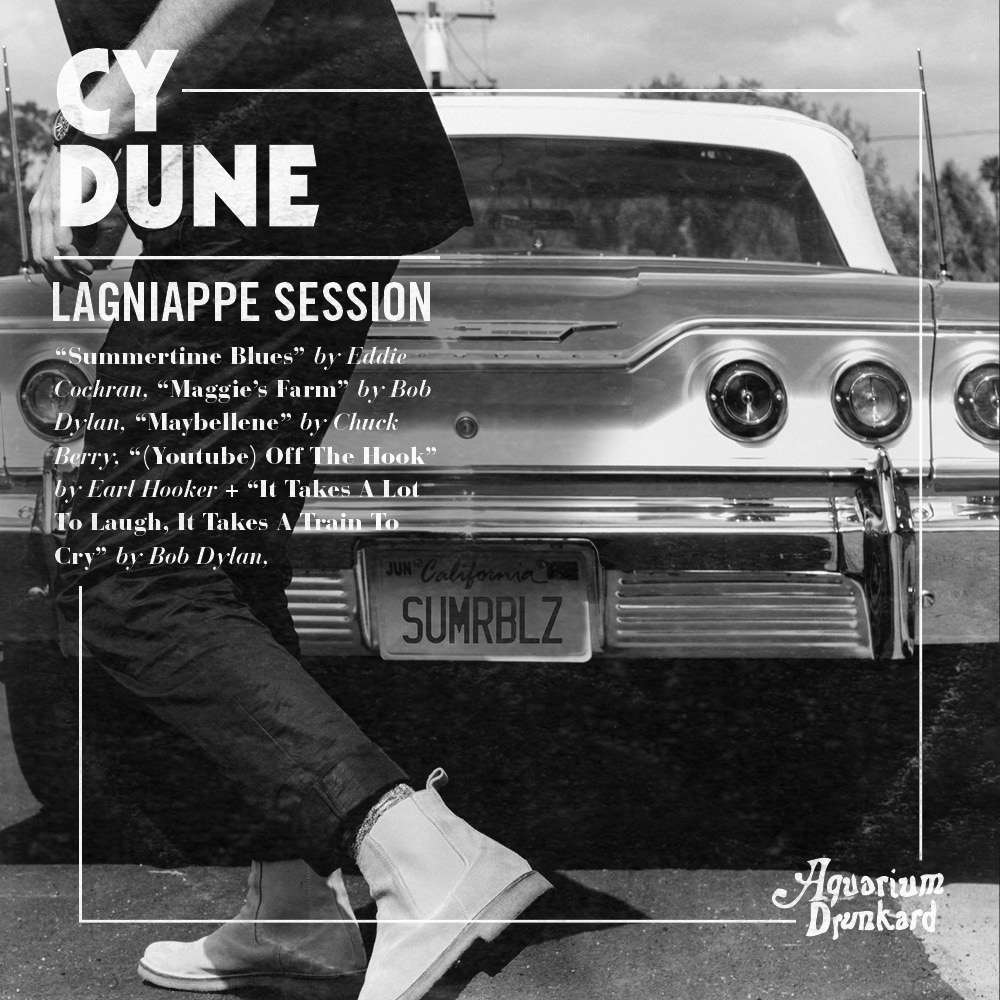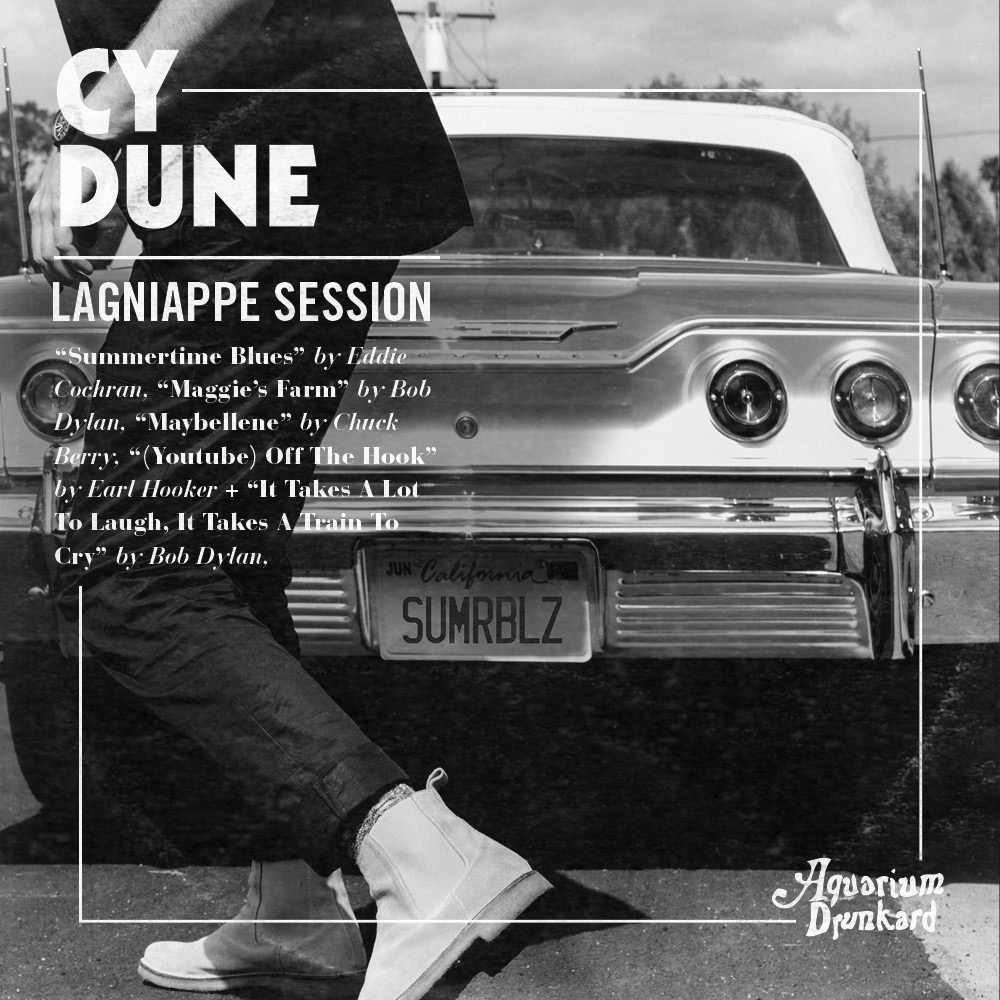 Lagniappe (la·gniappe) noun ˈlan-ˌyap,' – 1. An extra or unexpected gift or benefit. 2. Something given or obtained as a gratuity or bonus.
Cy Dune serves as the stage name of Seth Olinsky of the now defunct Akron/Family. While the music of his former group resides somewhere at the intersection of noise, new age, free jazz and rock 'n' roll, Cy Dune is rooted in the raw power of guitar and drums — where proto-punk beats blast, and early rock 'n' roll dances over layered drum riffs. It's like Teen Wolf fronting The Starlighters – it is hairy but it's the future! More from Seth – we mean Cy, below …
I have a performance project called Summer Rebels that is a 21st century rock n roll installation where I crudely sample bits of the old 20th century noise off of Spotify via a simple looping pedal, and then perform on top of it. It draws on the meta pop technology of sampling that has gotten us from there to here, and in the context of rock n roll serves as a platform from which to consider where here is now and where we are going. For these Lagniappe Sessions covers I did not use samples, but I am drawing on some of the same ideas I explore in that project.
From a similar vantage point, for Lightning Magazine a few years back I carried on conversations on the future of guitar with tons of incredible innovators, Dick Dale, Lenny Kaye, Wayne Kramer, Bill Frisell, Nels Cline, Sir Richard Bishop, Sam Amidon, Chris Forsyth, and more – digging into the guitar as an iconic vehicle of change and transformation in the 20th century and discussing just this – where we came from, where we are now and where we are heading. Are we in the middle of the story or the end or is it already over? I think the truth is somewhere blurry in there but in reality the guitar's revolution itself has given way to a new, broader century – the guitar the initial explosive marriage of electricity and sound exploding on to the canvas – and now we have moved off the canvas. Sound is fundamentally abstract and now we are in a whole new era of abstraction and electronic sound.
I am interested in how these ideas play together and off of each other – electrification and electronics, old and new noise, noise in the circuit harmonic overtone distortion future old noise. In his first book on globalization Thomas L Friedman in describing this clash and conversation, uses the metaphor the Lexus and the Olive Tree – the inevitability of the future crashing and clashing against the beauty of cultural heritage – out of this I think comes a new distortion, a new overtone series that I think the guitar helped to create, and can now become a voice in a much larger, more global story.
Ultimately I think that music has been with us and has been meaningful for a very very long time, and will continue with us no matter what instruments or sounds or devices we are, hopefully, still distorting and subverting.
Cy Dune :: Summertime Blues (Eddie Cochran)
"Workin' all summer just to try to earn a dollar" – what more can you say? Summer's the best, work's the worst – so what are you waiting for – borrow your parents/neighbors/friends car, ask someone on a date, get out there and have a good time already.
Cy Dune :: Maggie's Farm (Bob Dylan, Newport July '65 version)
While we are talking about work, who are we working for anyway? These days with the ever present mass technology global corporate take over it's easier than ever to be working for the man…..so break free a bit, lock up your phone so they can't spy on you, borrow your neighbors car, ask someone on a date, and get out there and give 'em hell. This cover of "Maggie's Farm" is based on the riff and drums and searing Michael Bloomfield guitar work on the July '65 Newport Folk Festival "Dylan goes electric" version with the Pete Seeger axe story.
Cy Dune :: Maybellene (Chuck Berry)
Well, now that we've borrowed a car, ditched our phones, and are out and about looking for something to do, why not get into a good old fashioned car race?
Cy Dune :: Off the Hook (Earl Hooker)
I'm not sure how this song fits into the Summer/Car theme – but it is blazing! Earl Hooker was an incredible Chicago Blues guitarist, born in Mississippi. He has multiple songs called Off the Hook. This version is from YouTube, live in the 60s just killing it with a black Les Paul that has his name in chrome letters on it blaring through a Sound City half stack, tone rolled back for the first part of the head and then just letting it rip for the second part. I experimented with some guitar layering during the solo that reminded me of Hendrix's South Saturn Delta or First Ray of the New Rising Sun.
Cy Dune :: It Takes a lot to Laugh, It Takes a Train to Cry (Bob Dylan)
The arrangement approach on this one is borrowed specifically from my Summer Rebels project. Here I take it in a more cinematic direction, floating over an uneven time from the crude loop not quite 5/4, but a flat tire like loop that is 4+, with hovering waves of strings and undulating organ creating an Eno like ambience on top. "Don't say I never warned you, when you're train gets lost"…….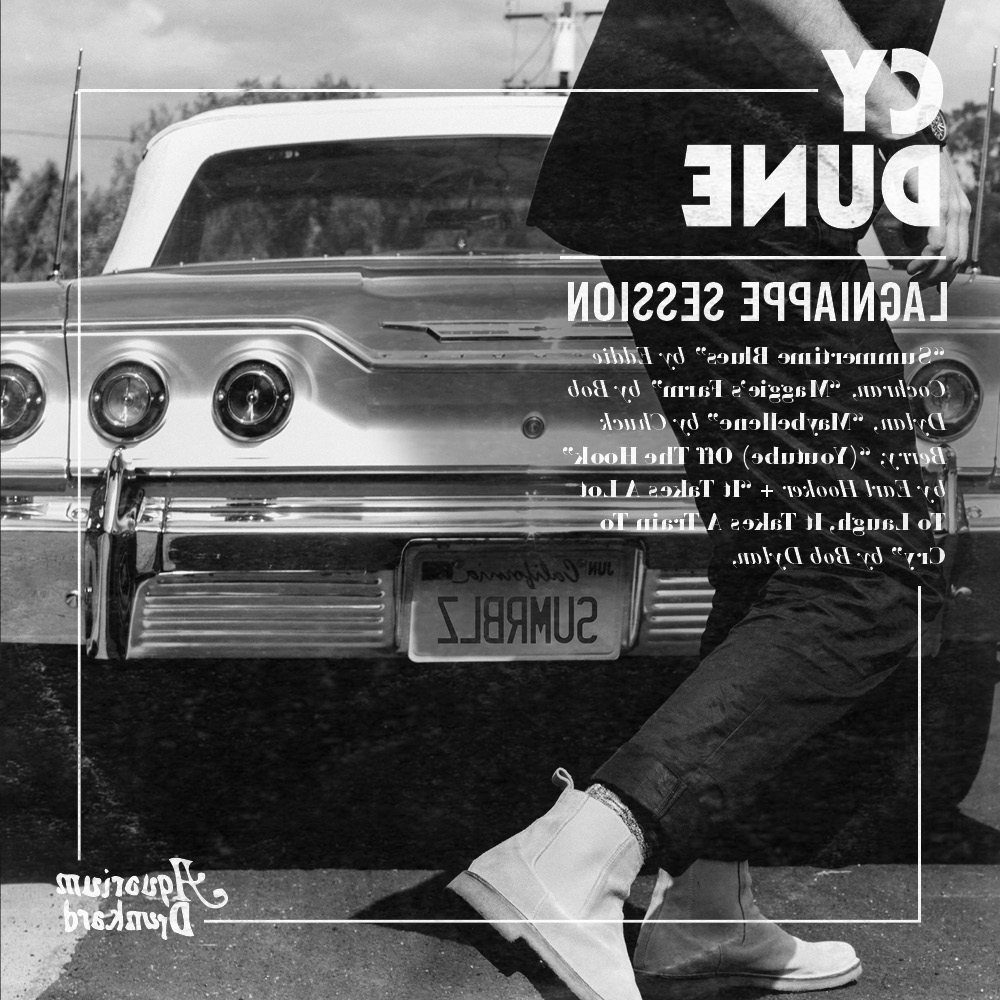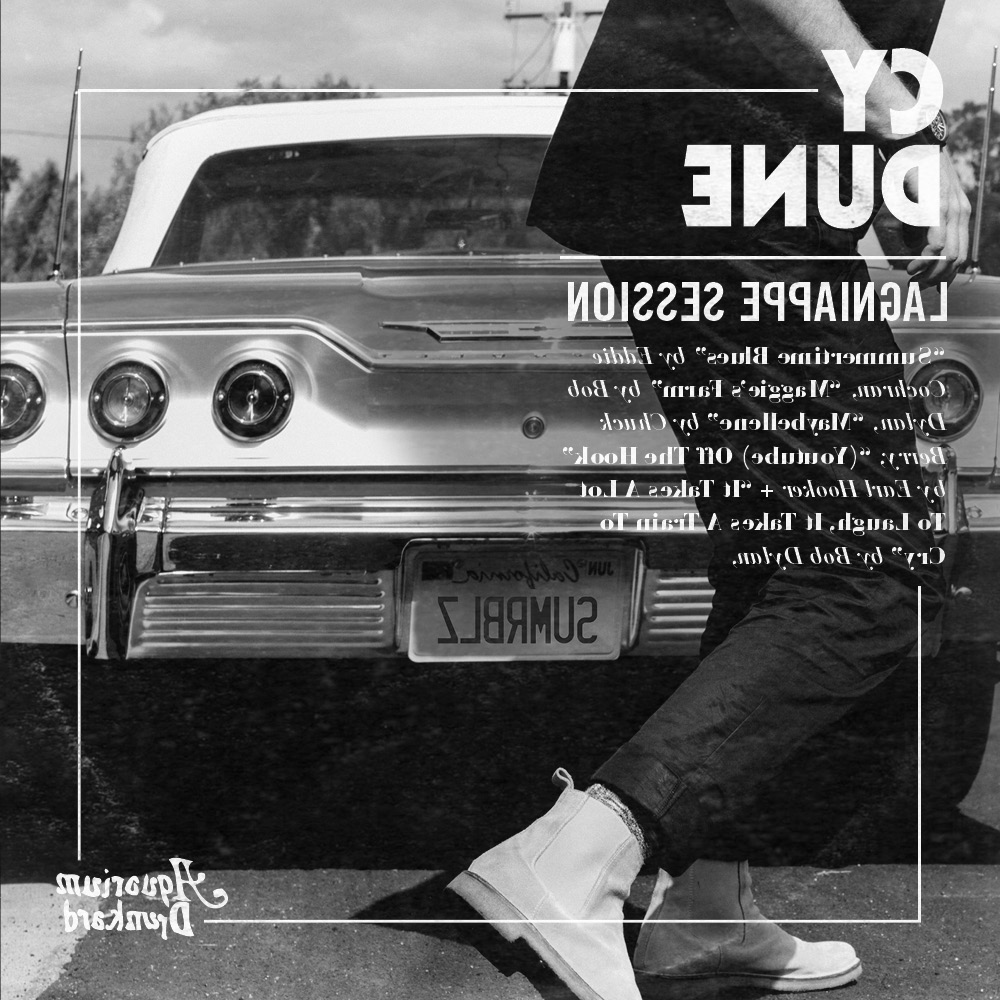 Pssst…Aquarium Drunkard has launched a Patreon page, which allows readers and listeners to directly support our online magazine as it expands its scope while receiving access to our secret stash, including bonus audio, exclusive podcasts, printed ephemera, and vinyl records. Your support will help keep an independent cultural resource alive and healthy in 2019 and beyond.
Lagniappe Sessions Archives / imagery via d norsen