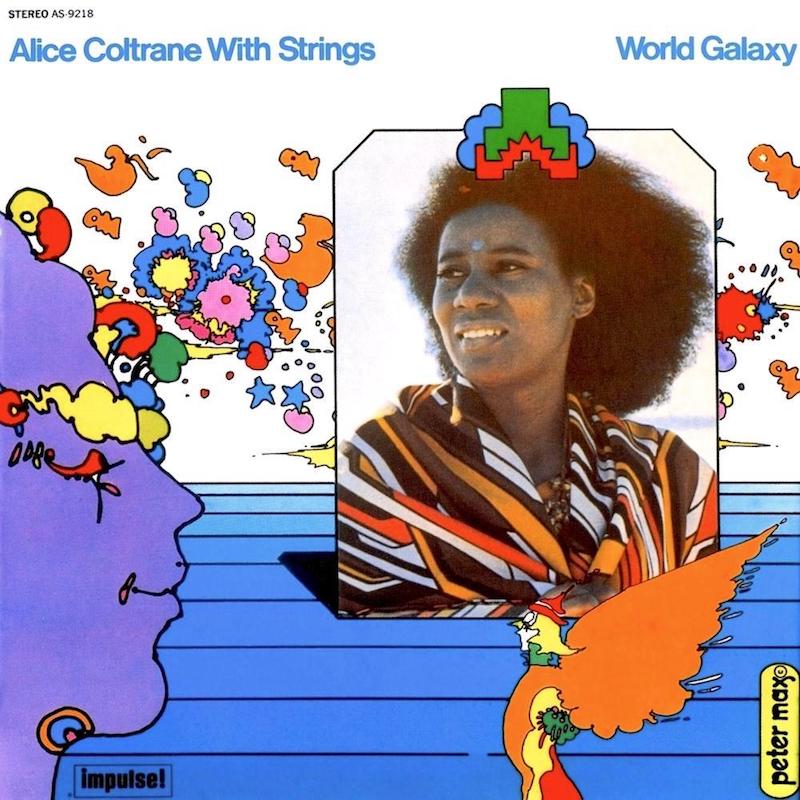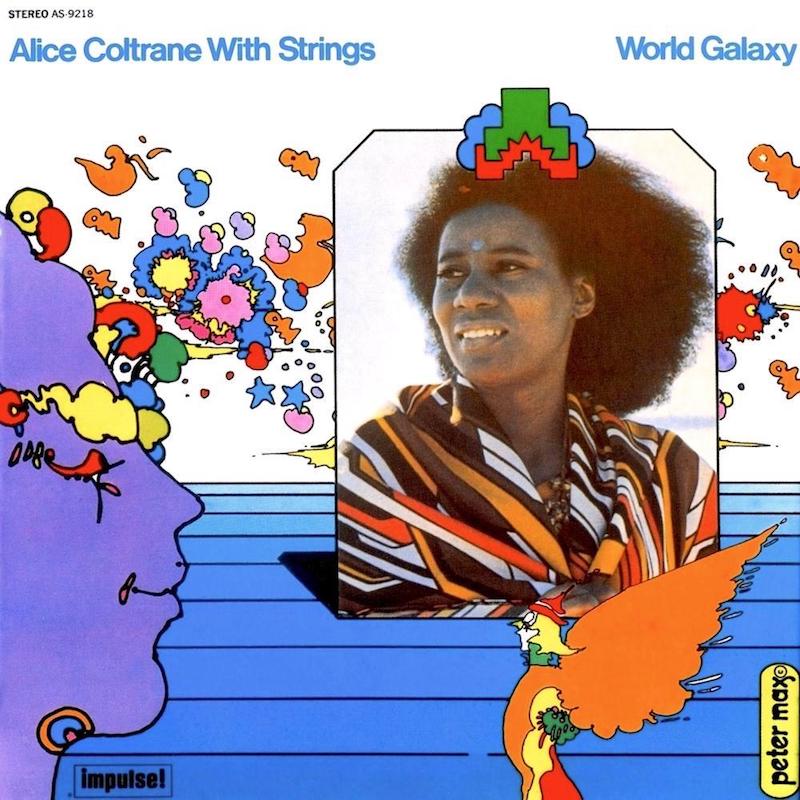 Speaking of Alice Coltrane: should you ever think to maybe slide this version into a holiday mix for a family gathering, don't. Trust.
While her late husband's 1961 modal rendering helped reinvigorate the Rodgers and Hammerstein chestnut, the orchestral presentation Alice put forth a decade later is a beast of an altogether different stripe. Kicking off Coltrane's sixth lp, World Galaxy, the instantly recognizable melody quickly dissolves amidst a very free, swirling cacophony of sound….something like the aural equivalent of David Bowman's star gate sequence. High praise, indeed!
Alice Coltrane :: My Favorite Things
Oh yeah, bonus points for the era-appropriate Peter Max designed jacket.