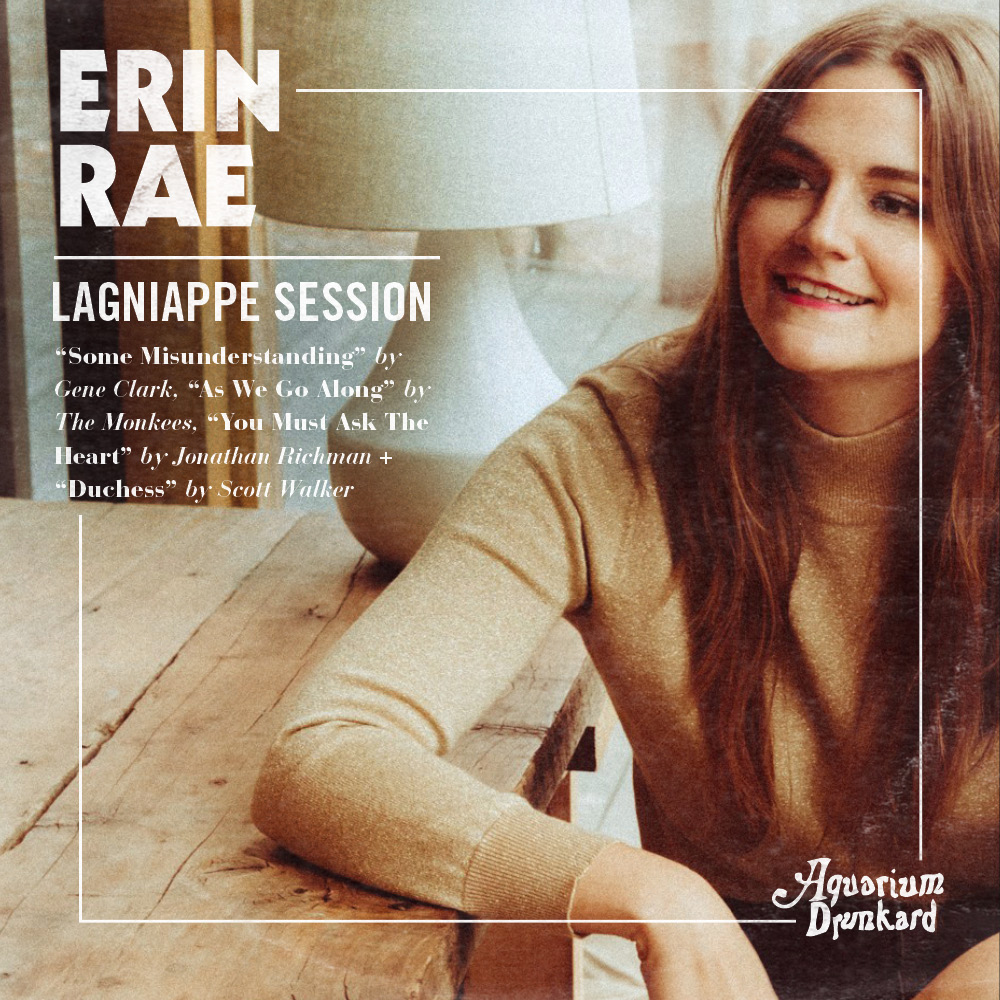 Lagniappe (la·gniappe) noun ˈlan-ˌyap,' – 1. An extra or unexpected gift or benefit. 2. Something given or obtained as a gratuity or bonus.
Erin Rae writes and performs folk music. Folk music highlighted by supremely elegant singing and rich lyrical imagery. Her songs are not the immediate sort; rather they slowly envelop the listener like a dense mountain fog on a humid Tennessee morning. Her work is nothing if not sturdy; classic stories and melodies that will be around long after the big machine has washed away, when we're all back to just playing music for one another. Rae, on her choice of covers, below.
Erin Rae :: Some Misunderstanding (Gene Clark)

Very recently I came across Gene Clark's record "No Other" and immediately connected with this song while I was making some decisions about business and life. I feel like I might be a kindred spirit to Gene. His songs just really hit home and describe specific feelings that I've had.
Erin Rae :: As We Go Along (The Monkees/Carole King)

"I'm not gonna try to hurt you, or heal you, or steal your star" Damnnnnn, Carole. This is the most reassuring thing another person could say to me in my opinion. I feel like Carole had someone with my same internal battles in mind when she wrote this. And I just love how the Monkees play it. Mickeyyyyy.
Erin Rae :: You Must Ask The Heart (Jonathan Richman)

I started listening to Jonathan Richman because my friend Ron Gallo kept talking about him after he came to play in Nashville a couple of years ago. I've found so, so many songs and lines of his I relate to. This one was the first that blew me away. I've forever been avoidant of my heart experience; always trying to use the mind to connect with people and it doesn't work. And Richman tells us why!
Erin Rae :: Duchess (Scott Walker)

"Duchess" is one of the most beautiful recorded songs, in my opinion. His poetry is wild. Jerry recorded this version of Scott Walker's song ahead of our session with the band, and Dom Billett came and added drums and I sang in Jerry's mom's stairwell. Rest In Peace, Scott.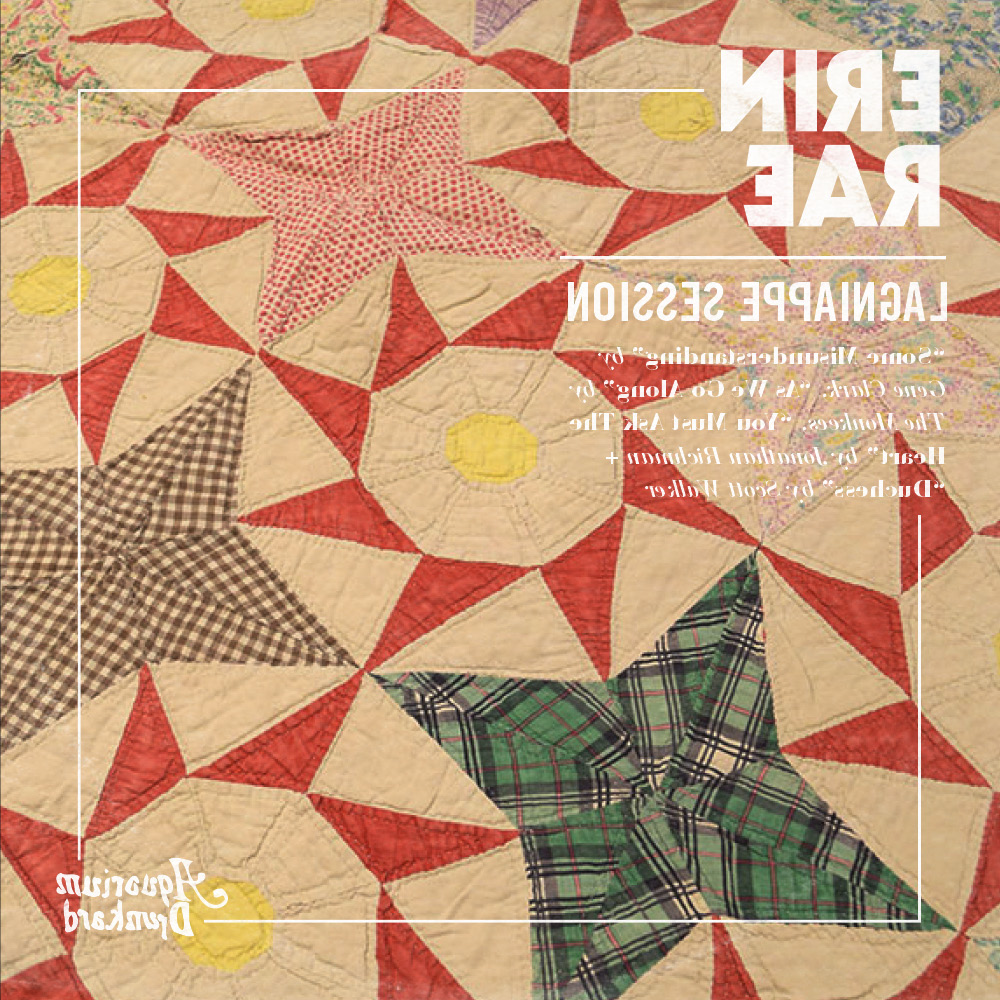 Pssst…Aquarium Drunkard has launched a Patreon page, which allows readers and listeners to directly support our online magazine as it expands its scope while receiving access to our secret stash, including bonus audio, exclusive podcasts, printed ephemera, and vinyl records. Your support will help keep an independent cultural resource alive and healthy in 2019 and beyond.
Recorded and Mixed on 8 track 1/4″ tape in Medford, NJ. Produced & Engineered by Jerry Bernhardt. Mastered by Alex McCollough @ True East Mastering. The players: Erin Rae, Jerry Bernhardt, Dom Billett, Kern
Lagniappe Sessions Archives / imagery via d norsen