For a minute there in the early 1970s, they tried calling Lou Reed the "Phantom of Rock." It might have been a better fit for Peter Laughner. Since the Cleveland singer/songwriter/guitarist's death in 1977, he has been a spectral presence in the underground, more heard of than heard. Best-known for co-founding Rocket From The Tombs and its much-longer-lasting offshoot band Pere Ubu (not to mention serving as the subject of a memorable Lester Bangs eulogy), Laughner only made it to his 24th year. But he packed an unbelievable amount of musical activity into that brief span of time – and we're finally getting a full portrait of the man via a long-in-the-works five-disc collection from Smog Veil Records, simply titled Peter Laughner. It was worth the wait.
The entire package is a delight, put together with astounding attention to detail. The lavish 100-page book that comes along with the set is highlighted by Nick Blakey's impressive Laughner bio, which clears away the cobwebs that have gathered around Peter's story since he passed on.
Laughner's looming shadow over the Ubu family tree remains. But it's notable that RFTT and Pere Ubu are not even remotely the focus of this new set. Instead, the 50+ songs here constitute a kaleidoscopic trip: expertly rendered and re-imagined folk-blues classics, Stooges-worthy stompers, avant-garde excursions a la Eno-era Roxy Music, mystic laments that wouldn't be out of place on Astral Weeks…By the end of the whole thing, you'll be convinced that there was very little that Laughner couldn't do.
One thing he wasn't great at, however, was keeping bands together – or documenting those bands properly. Most of Peter Laughner is made up of amateur recordings – live tapes, 4-track home studio jams, rehearsals, etc. But don't let that deter you. Smog Veil has gathered what seem to be the very best-sounding sources and cleaned them up to the best of their abilities. It ain't hi-fi, but it's all very listenable, and way better than anything that has previously circulated, either officially or in the hands of collectors.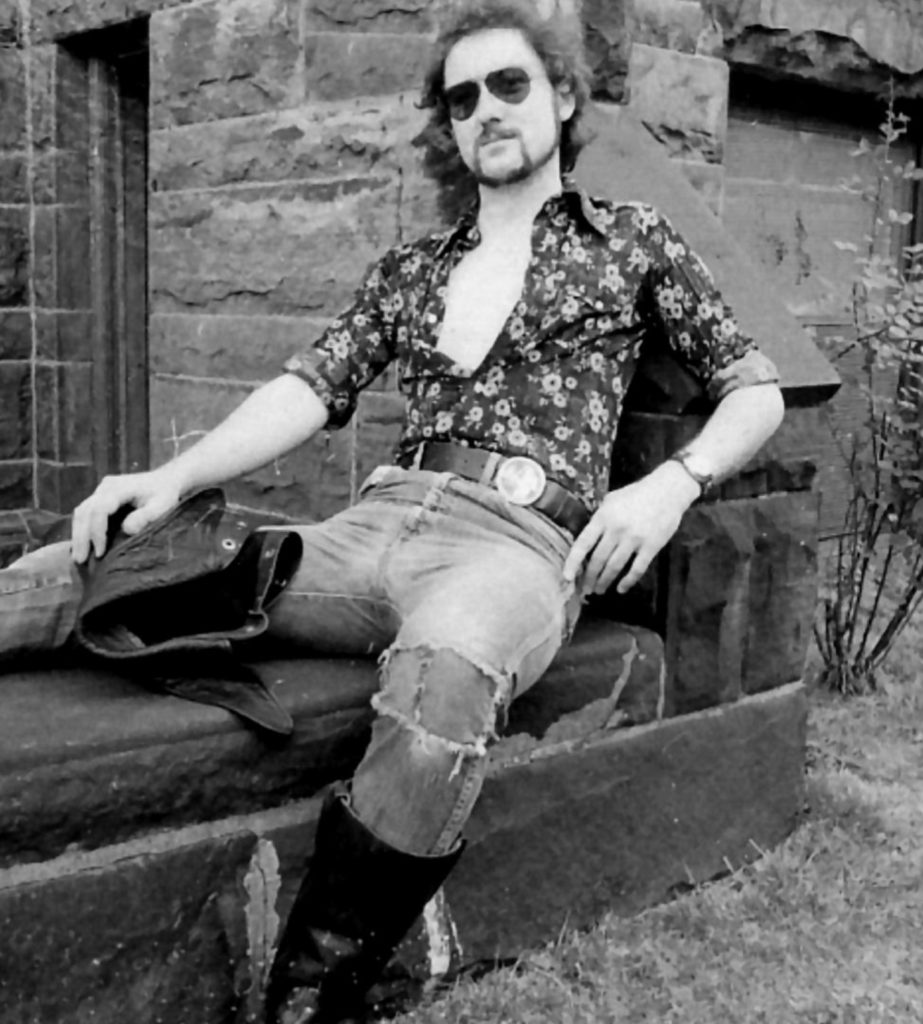 Laughner wasn't just a gifted musician. He was also a connoisseur, a guy whose impeccable taste led him to be dubbed "the hippest guy in the room" around Cleveland. As a result, his repertoire is filled with covers of everyone from the Velvet Underground to Michael Hurley, from Television to Robert Johnson. There are times when he comes across as a bit too in thrall with his influences, a little overeager to show off his interpretive skills. He gets so easily excited. But we can cut him some slack – the guy was still in the process of becoming, still finding his own path. And there are plenty of moments of pure inspiration here, whether Laughner is tearing gleefully through a grooving "What Goes On" or digging deep into Van Morrison's "Slim Slow Slider."
The covers are just part of the puzzle, though. The Smog Veil set makes a convincing case for him as a singularly talented songwriter on his own, with a dizzying array of tricks up his sleeve. He could've been a Dylan-esque troubadour, thanks to visionary heartbreakers like "Amphetamine" and "Cinderella Backstreet." Or he could've outdone Lou Reed and Iggy Pop in the dissipated/decadent 1970s sweepstakes with nihilistic bonecrushers like "I'm So Fucked Up" (which beats Uncle Lou to the Take No Prisoners vibe by a few years) and "Ain't It Fun." Add in the fact that Laughner was an exceptional guitarist (on both acoustic and electric), and it quickly becomes clear that he could've gone in about a dozen other directions.
Of course, it wasn't to be. Laughner died of pancreatitis just a few weeks before his 25th birthday, leaving us with these fragments, a million "what ifs." But more than four decades later, it's useless to dwell on all of that. Instead, we can enjoy Peter Laughner for what it is: a labor of love dedicated to a fascinating and flawed artist. words/t wilcox
Psst: Aquarium Drunkard has launched a Patreon page, which will allow readers and listeners to directly support our online magazine as it expands its scope while receiving access to our secret stash, including bonus audio, exclusive podcasts, printed ephemera, and vinyl records. Your support will help keep an independent cultural resource alive and healthy in 2019 and beyond.