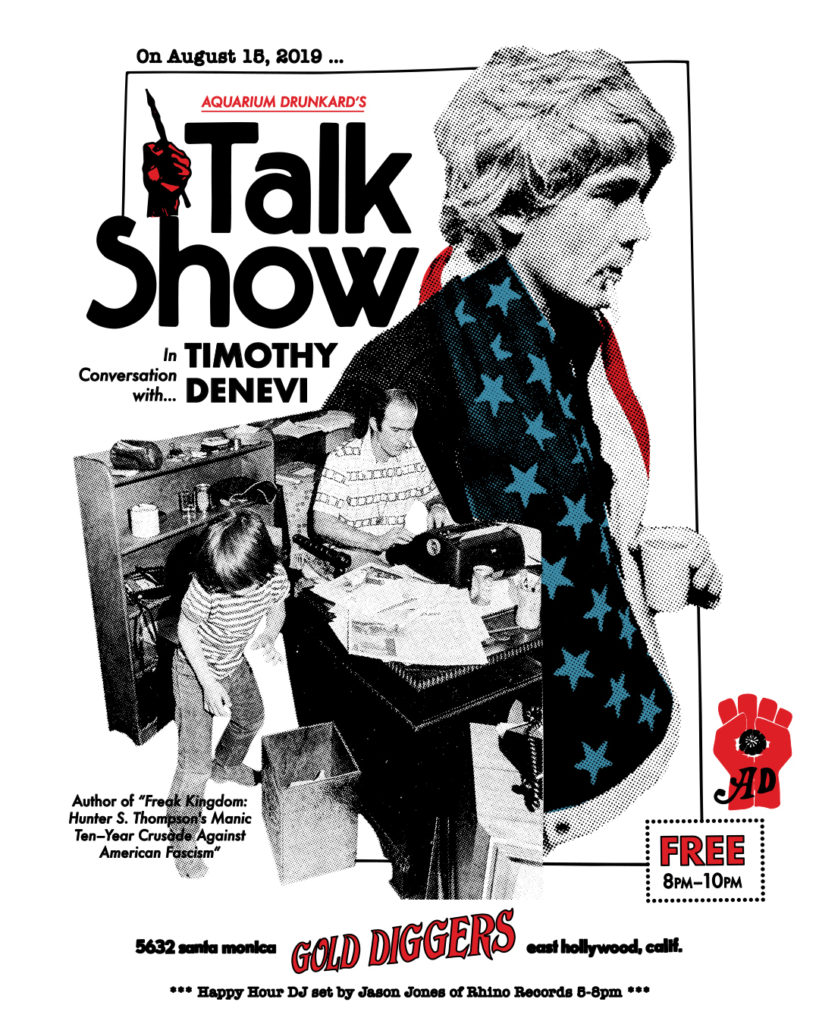 TALK SHOW returns tonight – August 15 – at Gold Diggers in east Hollywood. 8pm / Free.
Your host Justin Gage in conversation with Timothy Denevi, author of 2018's FREAK KINGDOM: Hunter S. Thompson's Manic Ten-Year Crusade Against American Fascism. Gonna dig in deep!
Jason Jones (Rhino Records) will be getting appropriately strange behind the decks, so get there early for happy hour.
5632 Santa Monica Blvd, Los Angeles, CA 90038