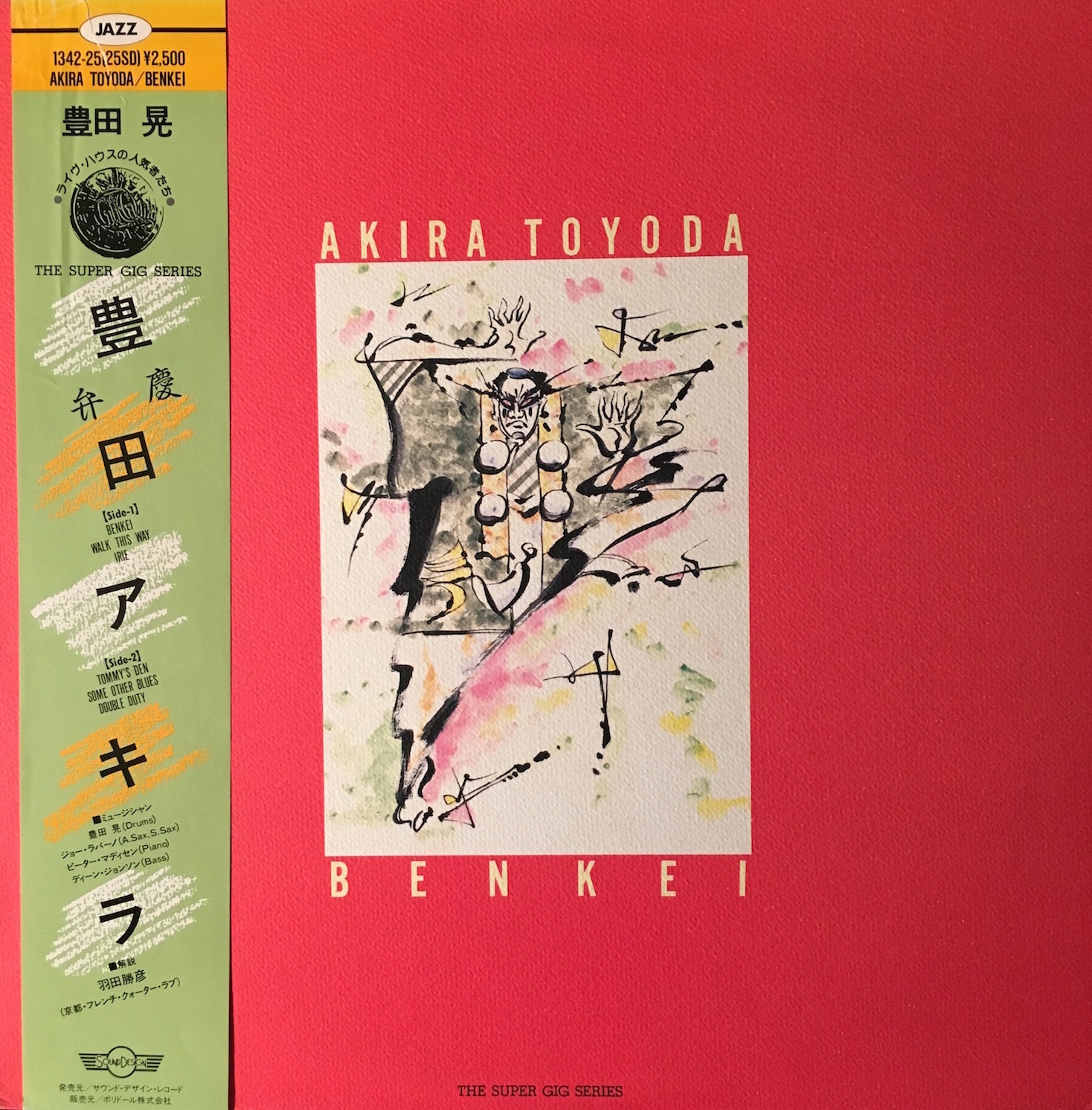 Here's an obscurity you won't find via the streaming services. Japanese jazz, 1984 — Benkei, via drummer Akira Toyoda.
Though it might lend an air of reconnaissance to say that I unearthed this record while haunting the myriad shops of Kyoto and Tokyo last spring, I did not. However, the album was indeed on my list, having first huffed its digital ether several years prior. And while the title itself is readily available, it's proved an elusive find in the physical world — one that has remained firmly ensconced in said list, while rifling through the bins. ††
Recorded in New York City, smack in the middle of the 1980s, Benkei deftly sidesteps the era's too frequent production woes. In sharp contrast, the record presents aesthetically perennial. Over the course of its six track runtime, stateside players Joe Lovano (sax), Dean Johnson (bass) and Peter Madsen (piano) provide the foundation for the session's loose, intimate feel. As a piece, Benkei emanates a presence, an atmosphere that in no way feels ad hoc, but one more befitting a group of serial collaborators. This is both a testament to Toyoda as a bandleader and the players innate communion and agility throughout. Dip in, below…
Akira Toyoda :: Benkei
Akira Toyoda :: Irie
†† we've had a draft of this cooling on the backburner for awhile … and now, moments before smashing the 'publish' button, have discovered that Benkei received a vinyl reissue in April (!) So pay no mind to that first graf — should you own a turntable, the album is now readily available to purchase.
Ears up. Aquarium Drunkard has launched a Patreon page, which allows readers to directly support our efforts as we expand our scope while receiving access to our secret stash, including bonus audio, exclusive tees, printed ephemera, and vinyl records. Your support will help keep an independent cultural resource alive and healthy in 2019 and beyond.