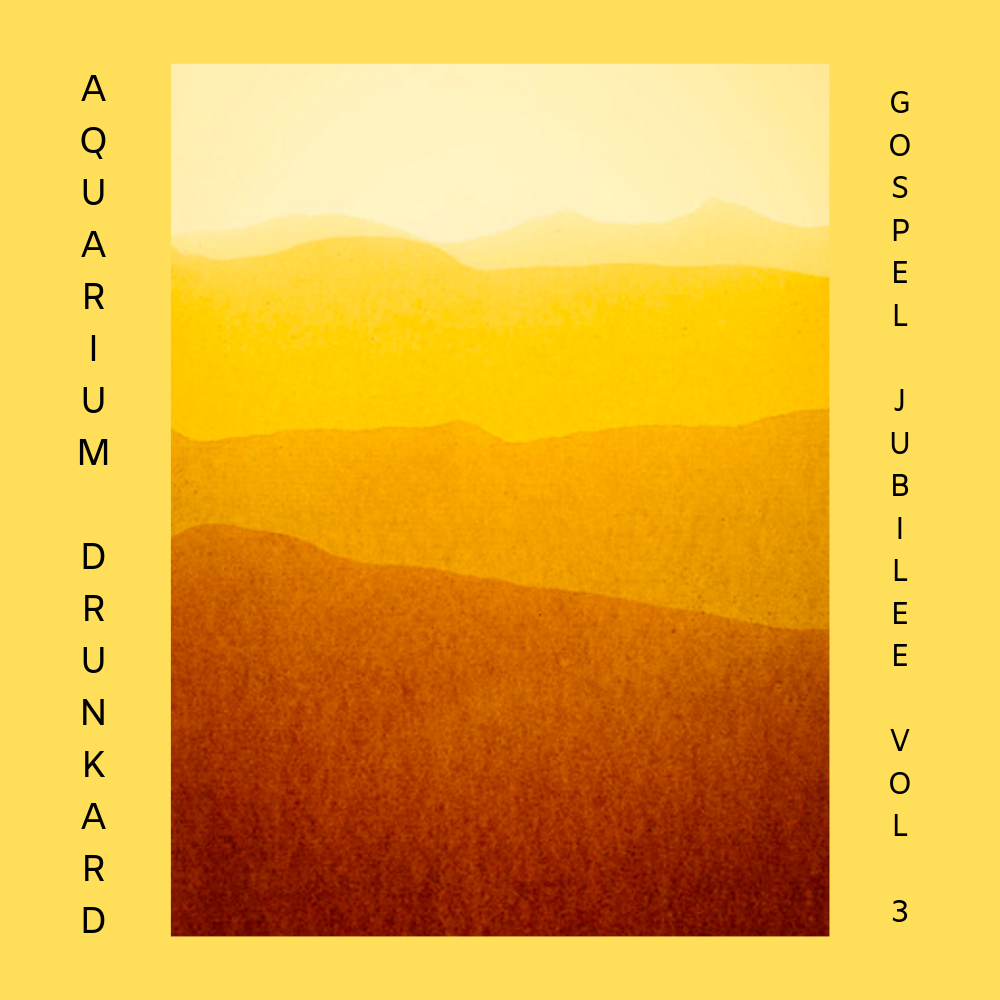 Another soul-cleansing vinyl set from the folks that bring you the Gospel Jubilee every Sunday on Nashville's Acme Radio. This volume features youth choirs, radio ensembles, organ maestros, local, regional and national stars…plus in-the-red vocals, a flute solo (!), heavenly harmonies, faint-inducing falsetto, sanctifying grooves and some of the best drum sounds you will ever hear. Selected from records rare and everywhere. Because the price tag shouldn't be the thing that moves you.
Gospel Jubilee – Just Got To Let You Know
The Birmingham Community Choir – Walking Up the King's Highway
The Gospel Landers of Newport News, VA – Jacob Ladder
Stars of Zion – This May Be The Last Time
Lula Collins – What Is This
Spiritual Voices – Who Will Be A Witness for My Lord
The Loving 5 of Little Rock, AR – Is Your Name on the Roll
Carolina Gospel Singers – Lord I've Tried
The Flying Clouds of South Carolina – If You've Got Jesus
The Southerners – The Storm is Passing Over
The Fantastic Gospel Warrior, The Man with the Organ, Brother Elie Taylor, Jr. – Stay with Me Jesus
The Unity Radio Ensemble – Whose Side Are You On
The Jefferson Street Baptist Church Mass Choir – I'm Gonna Keep On Singing
Unity of Christ Baptist Church Choir – God Is Working It Out Right Now
Treadwell Community Choir – He'll Understand
Mighty Golden Bells – Yes, the Lord Will
The Mighty Clouds of Joy – I Want to Go (Where Jesus Is)
Willie Banks and the Messengers – Live Together
The Gospel Comforters – Lord, Come Go with Me
The Majestic Wanderers – People Talk
The World Wonders of Birmingham, AL – Ain't It Good Just to Be Here
Charlie L. Jones – I Love Him
Gwen Carter – No Never
The Jubilee Travelers of Gainesville, Va. – Walk Around Heaven
Previously: Gospel Jubilee Volume One // Gospel Jubilee Volume Two
Dig this? Amen. Aquarium Drunkard has launched a Patreon page, which allows readers and listeners to directly support our online magazine as it expands its scope while receiving access to our secret stash, including bonus audio, exclusive podcasts, printed ephemera, and vinyl records. Your support will help keep an independent cultural resource alive and healthy in 2019 and beyond.