Seeing guitarist Chris Brokaw's name listed in an album's liner notes is a reliable trademark of quality. Over his long and varied career, he's played with a veritable who's who of the underground, from Thalia Zedek to Evan Dando, from Thurston Moore to Ryley Walker. Last year's Charnel Ground LP, a collab with Oneida's Kid Millions and Yo La Tengo's James McNew was a showcase for Brokaw's always-adventurous, always-tasteful playing. Earlier in 2019, Brokaw released a solo album, End of the Night, on the ever-reliable VDSQ label. It's a beautifully downcast flipside to Charnel Ground's ecstatic jams, filled with bewitching melodies, haunting horn and string arrangements and an after-hours vibe, all framed by Brokaw's elegantly intense guitar. The lp came out this spring, but it'll sound even better as autumn arrives.
End of the Night's lonesome nocturnal mood is mirrored perfectly by the cover art, created by legendary Hollywood artist Sandy Dvore. Dvore's resume is, to say the least, outrageous. His work has graced the sleeves of albums by Frank Sinatra, Buffalo Springfield, Judy Garland, and countless more. An in demand visual artist, Sandy was responsible for a host of iconic TV title sequences—The Partridge Family, anyone?
Recently, Brokaw sat down with Dvore for a wide-ranging ramble, discussing his long career, artistic approach, and seeking his counsel.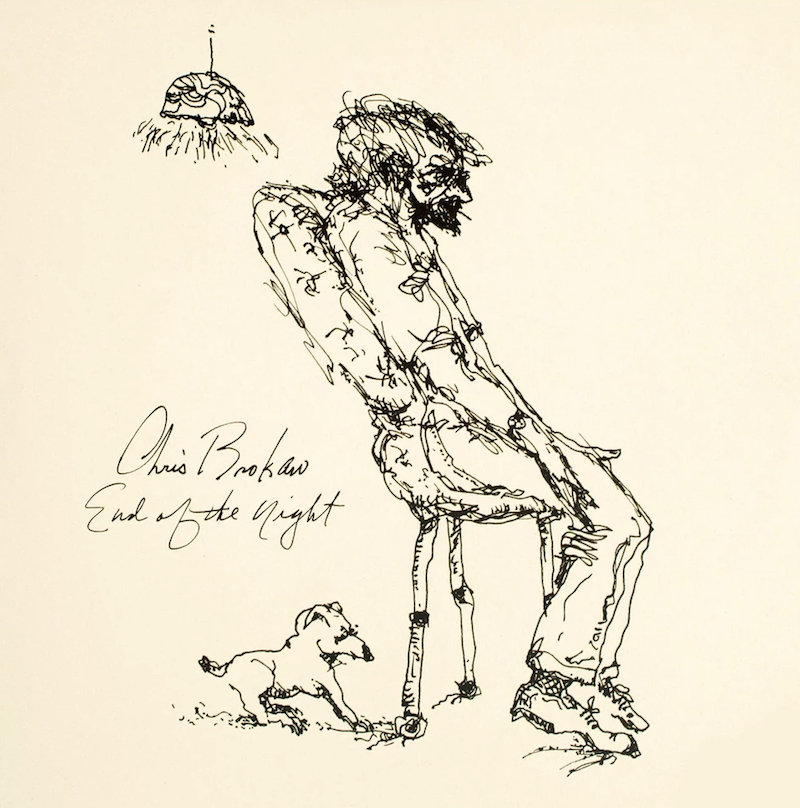 Chris Brokaw: Thanks so much for everything, thank you for doing my album cover!
Sandy Dvore: I had a lot of fun doing that. I love when it comes fast like that, that's how I know it's good. I'm glad you like it, I was really happy you went for it, too. I think that it's different and that's good. And you're very gifted; you make beautiful music.
Chris Brokaw: Thank you. I'm just curious about you and your work. I know that when you started out, you were thinking more about being an actor. I was curious about how you made the transition from acting to a successful visual artist?
Sandy Dvore: There was no transition…I was in Chicago [in the early '50s], I went to art school, when I got out I had some jobs in Chicago. They didn't last long. About a year or two later I got some jobs with agencies, the most famous of them being Leo Burnett, as what we called in those days an apprentice. Now you would call them assistant art directors, but that's what we were. I just had this feeling inside of me that something was going on with the movies I had been seeing. I just got the feeling that it wasn't going to happen in Chicago no matter how many jobs I had, because I would still end up looking for a place I could go to be myself down in the district where the advertising agencies were. I didn't have any desire to do what my buddies were doing, getting engaged and married and moving to the same suburb I had known. I had no intention to do that.
I called a girl who I liked very much, and she liked me very much, and I asked her if she'd like to take a trip to California for a little adventure. But I knew I was going out there to see what was going on in Hollywood. As I've told other people, I really started to get the feeling when I saw movies like On The Waterfront, and Brando, Dean…coming into the culture, I just had the feeling that even though they were actors getting paid that they seemed to have the same thing going on inside of them that I had inside of me. But I didn't connect in a business sense; they seemed to be vibing through their work, the same thing that was going on inside of me. What's going to happen? What am I going to end up doing? When I came out here I took a shot to try to do some acting pieces, and I did some things on TV and I did some daytime shows where they would hire new faces for one segment or something. As the time went on I stayed out here and tried to survive as best I could.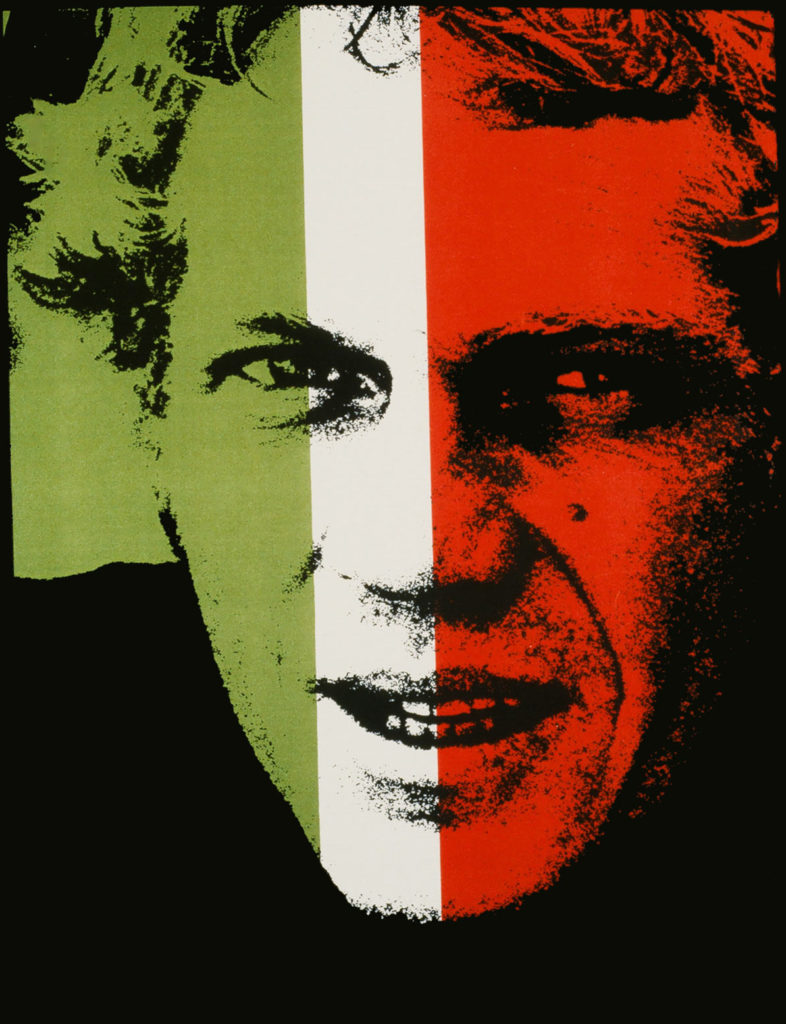 Chris Brokaw: You've been in Los Angeles ever since.
Sandy Dvore: I didn't do what I told my folks I was going to do, which was look at Hollywood for three weeks or so and come back. But I never really did that. They knew. They knew I was frustrated and didn't know what I was going to do in life, but I had this feeling to go and see what this Hollywood was all about. So I hopped up Route 66 and we came out here, the girl and I.
Chris Brokaw: Sounds romantic. Such a classic story.
Sandy Dvore: Not really. We were just friends. It wasn't a romantic journey, she was just the only person I knew that wasn't part of the neighborhood mentality; she had a wild streak in her and I knew she would come with me. She stayed about six months and then got on a plane to Chicago. We're friends to this day. As far as the acting, there was no transition, I just tried acting because the jobs I had in Chicago were not giving me the feeling that I had found my niche in life, being a commercial artist. It was just something I wrote on my draft card, that's what I put on any application to be a part of society, but I never gave myself credit for being anything special. It seems like the people hiring thought there was something special there. I didn't. But it helped me get enough money to buy the '57 Chevy convertible that I drove out there.
I came from a background in Chicago where people thought practically. No one growing up ever said "Oh, how wonderful it would be to have an artist in the family". There was no such thing as that. You were in business, or you worked for one of your uncles or you went to law school, something that the world guaranteed to appreciate as the way to go. Nobody ever made a big fuss about the stuff I brought home from art school. I did a few things but it seems like any time I got myself in trouble or didn't have money, or my back was up against the wall, the artwork was always the thing that saved me.
Chris Brokaw: I can certainly identify with that. I've been working as a professional musician since I was 15. So I understand that the art is what carries you through consistently through life. It's something I continue to feel as obsessed about now as I did when I was a teenager. And I don't understand what it would be like to not be an obsessed person.
Sandy Dvore: I understand what you're saying. I think that going to work in Chicago for advertising agencies and to do the things they expected you to do, I just wasn't into that. Then someone out here found out that I had been trained and schooled as a commercial artist—I had never even bothered to tell anyone for three or four years. When they found out I was, I had the chance to perform or to do something, the combination of who I was doing the artwork for, there was a big difference between doing something for an agency in Chicago for the Jolly Green Giant or Crane's Plumbing or Kellogg's. There was a big difference between doing that and someone asking me if I could draw Sammy Davis Jr. and Bobby Darin—I said "yeah" 'cause I was finally able to make $100. And everyone got so excited, that was the first time anyone got excited about me doing anything, so all of the sudden I was a little bit of a somebody. In this world I was getting noticed.
That was the beginning and it just kept going for the next 35 years. But I think it had a lot to do with the fact of who I was working with and what I was doing. When you're doing a layout for Pabst Blue Ribbon you don't go home and get yourself all excited and tell a chick, "Look what I did, I did three labels for Pabst Blue Ribbon". When you're out here and someone asks you to draw Judy Garland and someone sticks it on the back page of the Hollywood Variety and all of the sudden at the place you go to by yourself to get a hamburger, people come up to you and say they saw my name under the Judy Garland ad and they had no idea I could do that. That's like you hitting the nail on the head and having the front rows jump to their feet and start clapping. That's what it was, that's what happened. Then I was in a place where I could do whatever I wanted to do, they let me do whatever I wanted to do and I didn't have to follow any rules and regulations, I could do all my own ideas. This was a way I could perform.
Growing up in the Midwest, playing ball, football, basketball, you grew up and you learned to compete. This way if I had a chance to draw James Stewart or Diana Ross or any of those people, and I did, I could compete. It was like a competition. I could do a cover for a Ray Charles that I thought was as good [in my field] as what he did on the piano, or I could do a cover that was as unique and different as what you do with your guitar, then I was competing successfully. But it got me the reward where I could go fishing anywhere I wanted, I could get whatever car I wanted and I could ask out any girl I wanted. The rewards came from Hollywood and what I did here. But the art was always really it.
Chris Brokaw: When you did an album cover, was it was similar to what you did with my record, where you listened to it and an image came? How would it typically work for album covers for you?
Sandy Dvore: Usually I just got a call from their publicist or manager and they said there's a new album. Someone who I worked with who was very close with me did publicity for Ray Charles. Then I got a call from someone I don't even remember to do the Nitty Gritty Dirt Band. Or Charlie Green and Brian Stone, two record producers who started out with Sonny and Cher—they called me and asked me if I wanted to do a cover for a group called Buffalo Springfield. Most of the time I didn't even hear the music because I wasn't interested in that; I was interested in what I grew up listening to. I didn't take to much of the new people. A few people I liked, like Karen Carpenter or Presley or people like that, but for the most part I didn't get into rock & roll or the Beatles or anything like that. But it didn't make any difference because when they would ask me to do something, I would get the idea just as fast as I got the idea for yours. And the ideas that came… I was lucky with ideas. They seemed to work even though I wasn't necessarily knowledgeable about what was on the record inside. Just always seemed to work.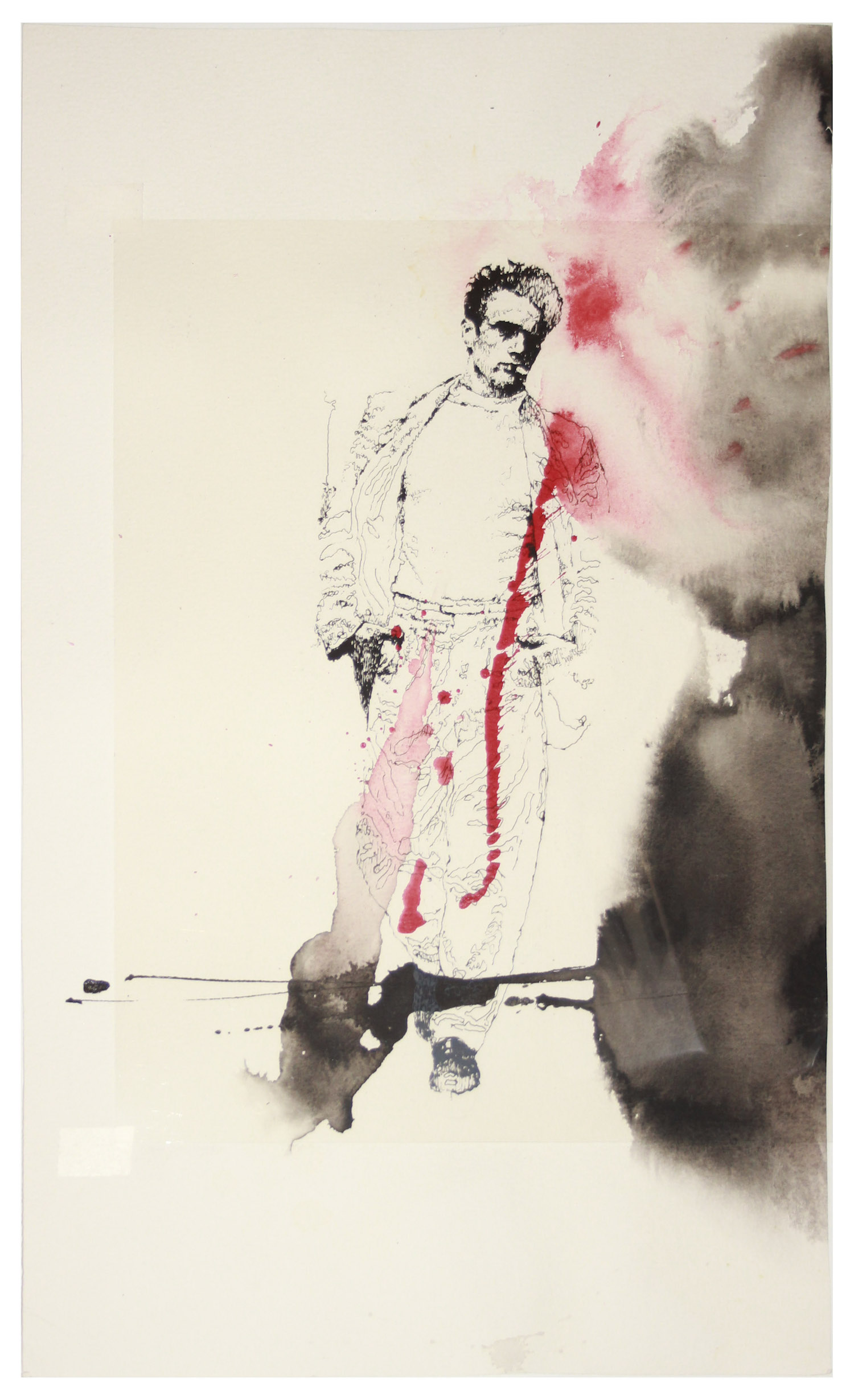 Chris Brokaw: It seemed like you did a ton of work through the '60s, '70s and '80s. Are you retired now?
Sandy Dvore: No. Do you think you could ever retire? As long as your fingers can do what they do with a guitar, would you put it away and go away somewhere? There's your answer. I'm not as busy as I used to be because I don't have any desire for computers. I don't have any desire to have a computer create for me. I like film. I don't understand. I don't have any gift or talent for the technology. I understood how the presses worked. I understand how the rollers, the ink and the plates are made with my artwork, and they were mounted. But when all that was changed and replaced with computers, it became mathematics. And I didn't understand that. It wasn't that I didn't care; my brain just has nothing to do with it. That's how it is with the new technology that has to do with computers controlling the reproduction process, but as far as the way things should look, as far as the idea that might move a soul or move someone's instinct to make someone react, that visual thing doesn't change. I can still do that and I can create that.
Really for me the custom-tailored way of doing everything by hand and people wanting that lasted right up to about the late '80s. Most of my awards and big major accomplishments that people consider, things like Emmy's and whatnot, that all came in the '80s. But by the '90s, the computers had taken over and the guys who knew how to run them and kick out graphics on computers. Producers and people buying graphics could get into it and it was less expensive than paying someone like me, or someone in my category. That's what happened when everything changed in technology and I had no interest in that. So I just started doing drawing and writing that had to do with my life and the way I saw it. I did a project every day. I just put it in my books and have compiled this collection, every day since 1994. I've kicked out art.
Chris Brokaw: Are we going to get to see that?
Sandy Dvore: I don't know. The last couple of years I've devoted to the ins and outs of aging and what that does to a person. So I really just kept going because that's what I do. If you didn't have a concert or you weren't recording, even if there was a night when you had no one to listen to you, you'd probably pick [your guitar] up. If you had an idea of a sound in your head, you'd probably pick up a guitar and test it out on yourself. I still do that every day. But I had a great time with it. I don't know of any commercial type artists…there were some that were great that had certain styles or specialties that made them famous like Warhol where you can recognize their stuff, but I got a kick out of doing something different every day. I don't hang my shingle on one technique; I get a kick out of doing something totally different.
Chris Brokaw: I understand that, and I've had some similar experiences, just insofar as I've done a lot of different kinds of work in music. I've played in rock bands, I've played albums where I wrote and sang all the songs myself, I've done abstract experimental music, I've played along with more famous musicians, I've done film scoring. The last couple of years I really wanted to scale back my touring, so I've been teaching guitar and drums a lot more. I think while I recognize that focus on one thing and one thing only might raise your profile, and doing a lot of different things may make your profile a bit more diffuse, I feel like at the end of the day I have a more interesting year because of that.
Sandy Dvore: I know guys who specialized—you saw one thing you saw them all. A few of them were considered great designers, but I enjoyed different ideas and doing different things and making a game out of it. I enjoyed that much more. Just like what you're saying. I think taking that creative thing that you are able to do and put different things out there is really what the people listening to deserve. People deserve to see the flipside of this and that and whatever you can come up with. That's the most interesting thing about being able to create in any department. If you keep doing the same thing, you become an expert and it's easier for publicists and marketing people to sell you because it makes their job easier. But I think any real artist in any field, if you just take that idea that comes from we don't know where and turn it into what your instinct tells you immediately what to do with it, that's the fun of it all. That's the way I see it. I used to get a kick out of doing something so different from what I did the day before that I would hide my name from it and I'd show guys and they'd say, "Hey, there's someone new in town, we don't have to pay Dvore all that money" and then I'd say, "Well, turn it upside down and look under the quarter under the wheel, you'll see the little Dvore signature." I used to have fun doing that. That's the fun of being an artist.
Chris Brokaw: Have you ever heard of album cover artist named Storm Thorgeson?
Sandy Dvore: No, I haven't.
Chris Brokaw: He was an English album cover artist, and he had a company called Hipgnosis, and they did a lot of covers by bands like Pink Floyd, Led Zeppelin and a lot of big '60s and '70s rock music. A few years ago, I ended up co-producing a documentary about him. I had a friend named Dan Abbott who worked with him who told me that the way he worked is that he would listen to the album and come up with an image, and then as best he could he would execute that image in real life, and then take a picture of it.
I was in the UK and asked what he and Storm were up to and he told me Storm had this idea of a beach with a trapdoor leading into the sand. So I guessed that he had hired a carpenter to build a staircase, then dragged it to the beach, dug a giant hole in the sand, stuck it in and took a picture of it. Dan said that's exactly what they did. I hung out with this filmmaker friend of mine, Roddy Bogawa, and I told him that story and he said it was unbelievable and that he wanted to make a movie about Storm. After finally getting him to trust us enough to make a movie about him, it was really interesting to speak with him and observe the way he worked. He also had no interest in working with computers. He refused to compromise in the way he would execute these things in real life and he thought that it was fake to create it on the computer. It was an interesting way to work.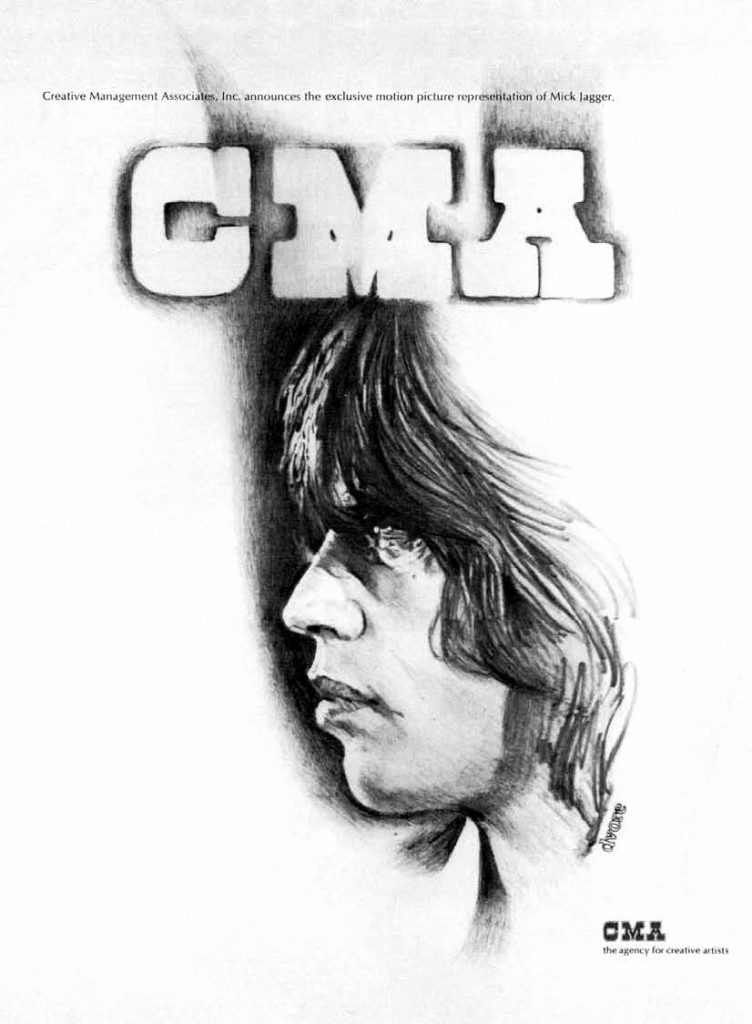 Sandy Dvore: I enjoy working with the music people. Album covers, the ones I did, just came along. They just came along because, let's say I would do a poster announcing that Vic Damone would be at the Century Club that night and it would be on the back of the Hollywood Reporter or the L.A. Times…and then you'd see the drawing on the front of the next album—Capitol just took it upon themselves to take it. I didn't even know. When I did Buffalo Springfield's first album, it was just a few nights before when someone pulled up the album cover I did, when they scrolled down, everything else they did had the logo I did, I didn't know that! I didn't know they had continued to use it for everything they did from then on. That happened to me a lot. But when Dick Clark opened up his office on Sunset Boulevard they wanted to take out an ad announcing Dick Clark's production company. It was just an ad announcing his opening, but I didn't feel that it looked like a guy who took out an ad to start a business, so I put a "D" and "C" and put it on his ad, so it looked like he started something. I think I got about $125 for that. I then saw that on everything that had to do with Dick Clark—there was that same DC. No one asked me to do a logo; I was the one who decided to put it there. Years later he got divorced. When the lawyers were splitting up the communal property, his wife's attorney said his logo was also communal property. Long story short his wife agreed that he could keep that logo for a million dollars. That's a true story. The one that I did for the $125 ad that I just stuck a logo on.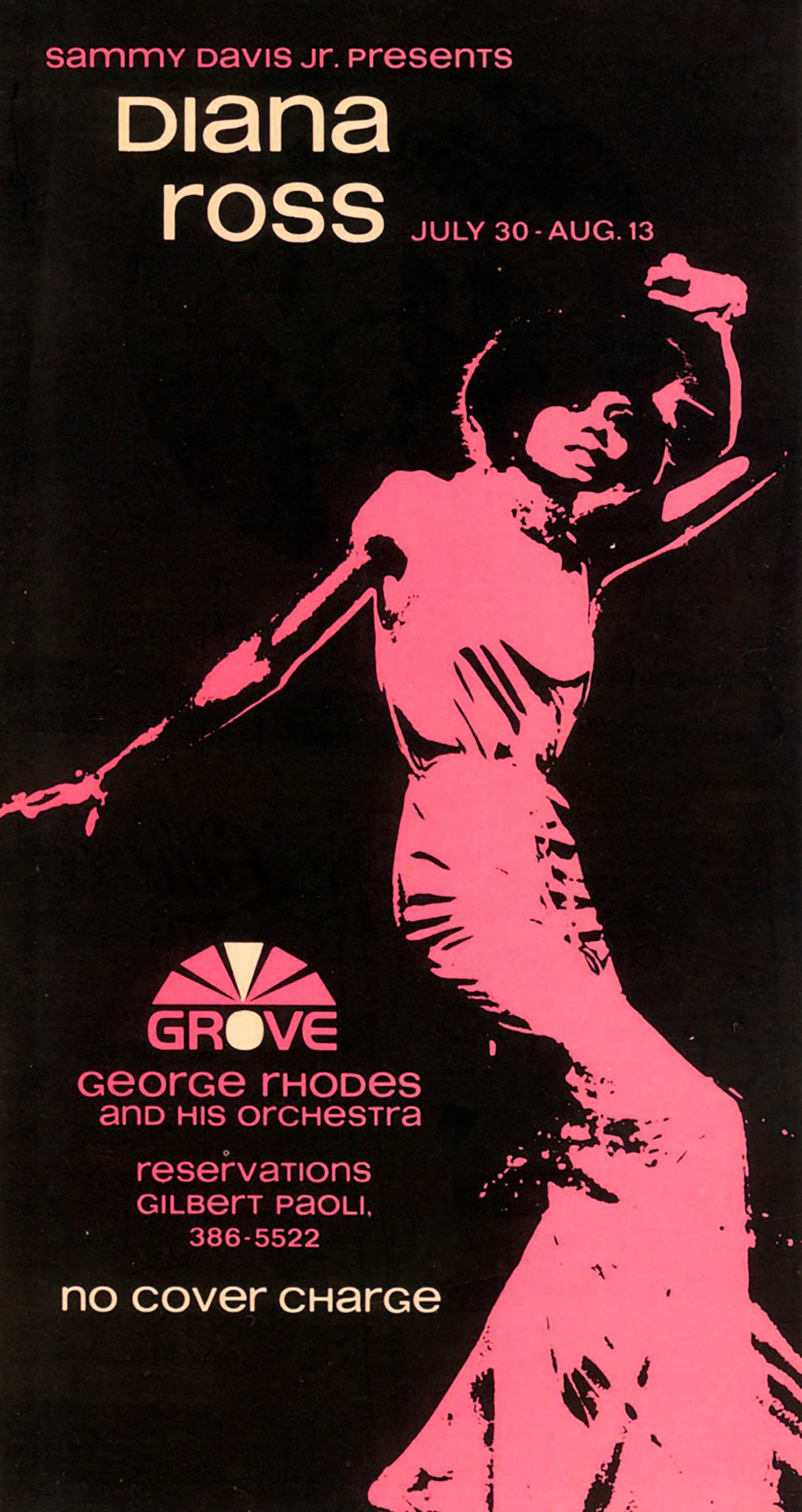 Chris Brokaw: Ouch!
Sandy Dvore: It's been a great career; I've had a great time. I have stories like this connected to every project. The other night I was telling a friend of mine a story about things like this: when I was working for Otto Preminger and I was called in to do the title sequence, while I was working with him, we got along famously. He started shooting this movie about medical people in the Korean War. The guys at 20th Century Fox didn't have any confidence anyone was going to see a war movie about the Korean war with a bunch of doctors and nurses and no action and killing. So he was very frustrated, this brother of Otto Preminger, so he said to me to go over to 20th, sit with his brother in the screening room and see what he's got, if it's any good, and give him suggestions on what he should.
I was pretty proud; I was a young guy, really just starting out. Here was the biggest director/producer to get his brother who had never produced a picture before sending me to get him out of trouble! I watched three or four hours of unedited film and he told me he felt so bad he wanted to go back to Europe, 20th was treating him badly and really dumping on him. I told him to finish the thing and to not go back to Europe and to tough it out and finish the picture because the picture is great. I told him he had a great film here.
I told this story for the first time to two lady friends of mine sitting in Canters Delicatessen. And I didn't realize until I told the story that if I didn't say that to Otto's brother Ingo, and Otto didn't listen… I didn't think of myself of someone in a position, I was just doing Otto a favor by helping out… but these women said to me that if it wasn't for you there wouldn't be any M*A*S*H. That's the first time I realized that. When you're working on your guitar and you've got something you can't get out of your system…that could be as big as Beethoven putting his ear to the floor to hear the beat of something because he couldn't hear the sound anymore. In what we do there's no fucking way to know what's going to take and what isn't. That's the beauty of it all.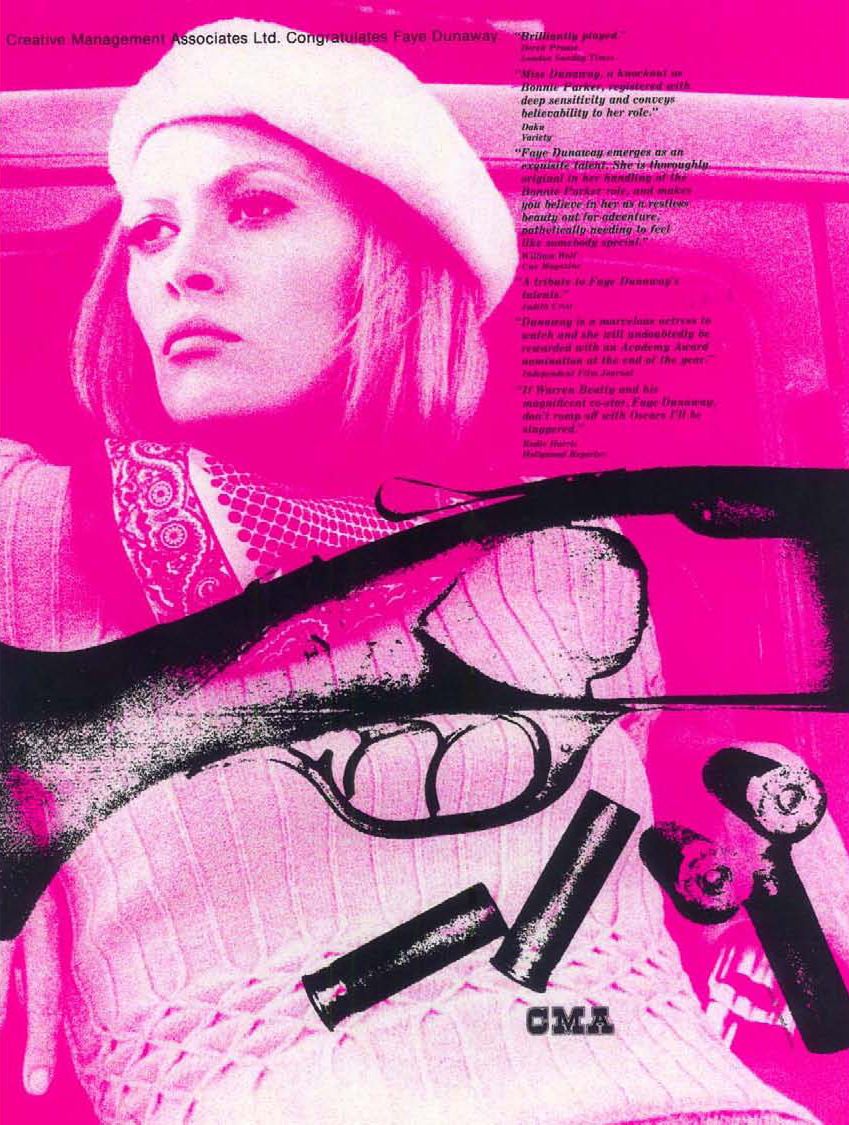 Chris Brokaw: I think that's true. I really try to go with my gut with what I try to do creatively.
Sandy Dvore: How old are you now?
Chris Brokaw: 54.
Sandy Dvore: 54? You're at the prime of life. So you know what's going on. Onward and upward.
Chris Brokaw: What advice would you give to a 54-year-old man?
Sandy Dvore: I would tell you…are you on your own? Do you have a family?
Chris Brokaw: I'm divorced. I have a girlfriend who I'm close with.
Sandy Dvore: My advice to a 54 year old man is…the biggest enemy to the creative spirit, for lack of a better term, is not being alone…it's when, in the years to come, the alone could turn into loneliness. Don't let that happen.
Chris Brokaw: Did that happen to you?
Sandy Dvore: Not quite. What happened was I was born with a genetic, sort of a primal, inherited type of loneliness. I had so many things happening that it broke into the loneliness, there was enough distraction. The early 50s are a time when you still don't think that you're getting old, but you start becoming aware of the fact that you're over 50. That's just about when I met the last girl who I was really interested in. I was 52. She was very young, but she loved the art, she loved what I did. We were together for a few years and that was the last time for anything like that. So what I'm saying to you is…if you have someone and there's something genuine and real about it….protect it. Because if alone turns into loneliness…I don't know what it would do to your music, but it would do something to it. You might cling to it—the artwork that I've done that's off away in books right now, stacks of books with artwork or writings… nobody has seen that stuff like the way they've seen the Steve McQueen and Sean Connery and Judy Garland and all the people I did that people saw and the logos and the famous stuff that people over the years have grown up with.
The work that I've done as an artist…I love these books, and there's a pretty good possibility that no one will ever see them. What I say to a guy in his 50s and is gifted and is still getting his ideas and talents from the same energy you always had: it's a good idea to have some love in your life. It's a very good idea to have love in your life, because the time keeps going faster and it's tougher without a loved one…That's a very open and honest bit of advice, but you asked me a question and that's the advice I would give a guy who is 54 years old.
Chris Brokaw: I really appreciate that
Sandy Dvore: You're welcome. That last bit of advice kind of goes with the album cover, doesn't it? [Laughs]
Give us a kiss. You can help support independent media. Aquarium Drunkard has launched a Patreon page, which allows readers and listeners to directly support our online magazine. Patronage includes bonus audio, podcasts, printed ephemera, and vinyl records.