As All Hallows' Eve draws nigh, it's time to check in with rock 'n roll boogieman, Jed Maheu of Zig Zags. Speaking of the boogieman, if you missed Jed's piece, Monsters of Rock, on that very subject – step right up. So, let's check in with said boogieman for some great, and not so great, costume ideas …
Halloween is one of my favorite holidays because you make it whatever you want. You can cook up some food like Thanksgiving, give out candy and toys like Christmas, and you can even dress up in a weird humiliating costume and role play with other people who you may or may not know, just like Valentine's Day! A​lso, you don't have to see your family or get on a plane. The only thing that sucks about Halloween is trying to figure out what to be. So, I figured it out for you and since this is a music site I've made a list of musician themed costumes for Halloween 2019! Heads up these will not work in 2020 as it will be too close to the election and no one will be in the mood for fun.
Angus Young
Fun Factor: 10
Costume Ease: 7
Works for: Small Men, Women, Children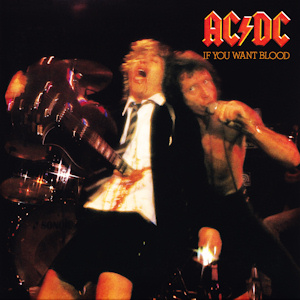 No band screams good time rock and roll as much as AC/DC. I remember seeing some old footage of them being interviewed while walking around to local pubs, Bon Scott is shirtless and wearing cut off jean shorts and he has a banana in his pocket the whole time. The look of AC/DC like their music is art of the "simple perfection." Angus the most flamboyant of the band is the perfect costume because as much as Halloween is based around ghouls and goblins the main focus once you're past the candy stage is getting fucked up and having a good time. For Angus you can go all out by finding a fitted school boy outfit or just get a cheap suit from the thrift store and cut the pants into shorts. A little cap and tie and you're out the door. As a bonus you can rig a cardboard guitar coming out of your chest splatter some fake blood on your shirt "If You Want Blood You Got It" and now, like AC/DC is to music, you've covered both aspects of Halloween — the gruesome and the groovy!
Songs suggestions: "Highway To Hell" "What's Next To The Moon" "Night Prowler"
Wendy O Williams
Fun Factor: 1-10 (Depends on how cold it is)
Costume Ease: 1-10 (Depends on local obscenity laws)
Works for: Anyone over 18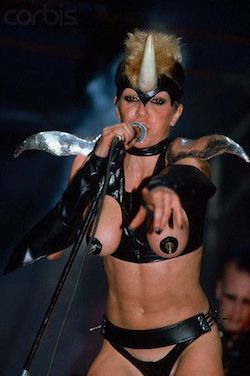 For anyone looking for that sexy costume while still maintaining a maximum level of bad-assery, Wendy O Williams looks is for you. Wendy had so many looks, the electrical taped nipples, Maximum Road Warrior, plaid girlschool skirt, or my favirote black leather thong with half shirt reading "Rock and Roll or Fuck Off." They key to any of these looks would be your willingness to bleach your hair blonde or find a suitable wig. Regardless if you're going for the "Wendy O" you'll get the attention you're looking for while representing badass feminist animal lovers with a penchant for sex and violence everywhere!
Song suggestions: "Butcher Baby" "Living Dead" "You're a Zombie"
Steely Dan
Fun Factor: 2 (As in you can go with your equally annoying friend)
Costume Ease: 8
Works for: Nerds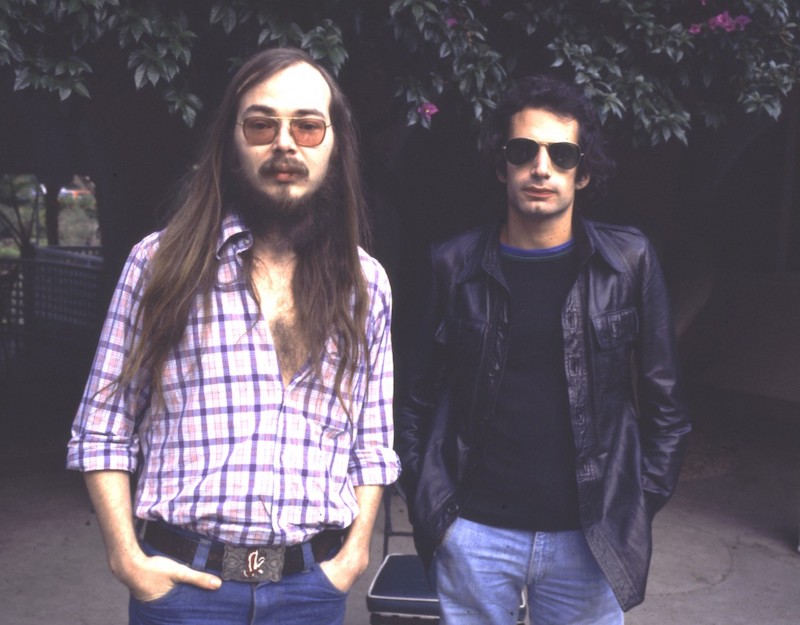 Chances are that if you are a white guy living in East Hollywood you are currently dressed as a member of Steely Dan. That makes this costume super easy because you can literally go straight from your job at the vegan bakery to any "anti-Halloween" party where the theme is "not dressing up." But little will the other party goers know that you're dressed as Walter Becker of Steely Dan fame! Inevitably you're going to spend the entire night drunkenly explaining why Gaucho is far superior to any other jazz pop fusion record of 1980 so you might as well look the part.
Song Suggestions: "Razor Boy" "Charlie Freak" "Black Friday"
Iggy Pop
Fun Factor: No Fun! Just kidding: 9
Costume Ease: 10
Works for: Anyone willing to walk around a party shirtless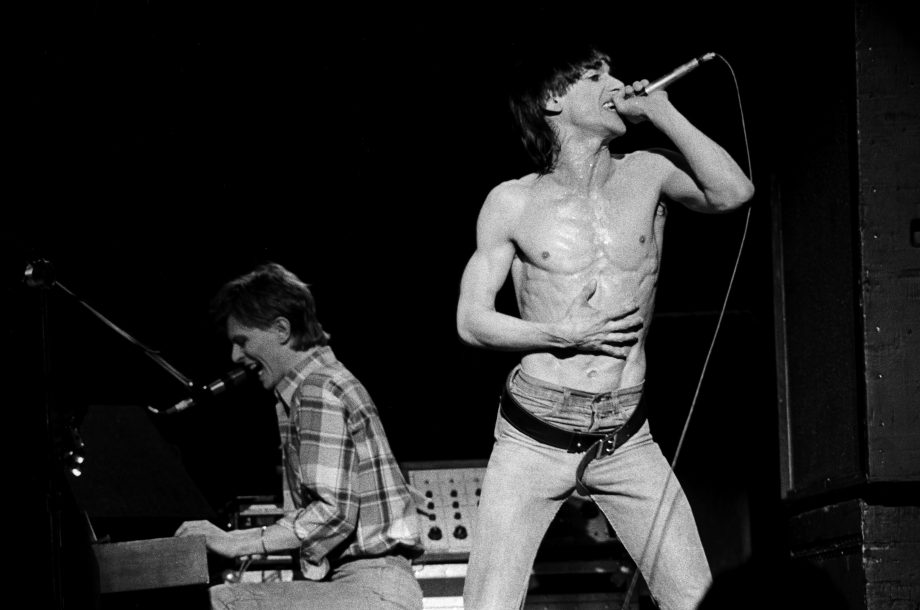 Iggy Pop might be the perfect costume for procrastinators looking to get wild with little consequence. If you're short on time and high on energy just rip that shirt off and head out the door. Feel free to strut and gyrate around, dancing to your own beat as other party goers look on in utter delight and confusion. Feel free to get on the furniture and smash a few lamps. Iggy does where an orthopedic which I think you should stay away from costume wise but please make sure you raid your hosts fridge grabbing a jar of peanut butter before smearing it all over your chest you big stooge you!
Song suggestions: "Candy" "Mask" "Death Trip"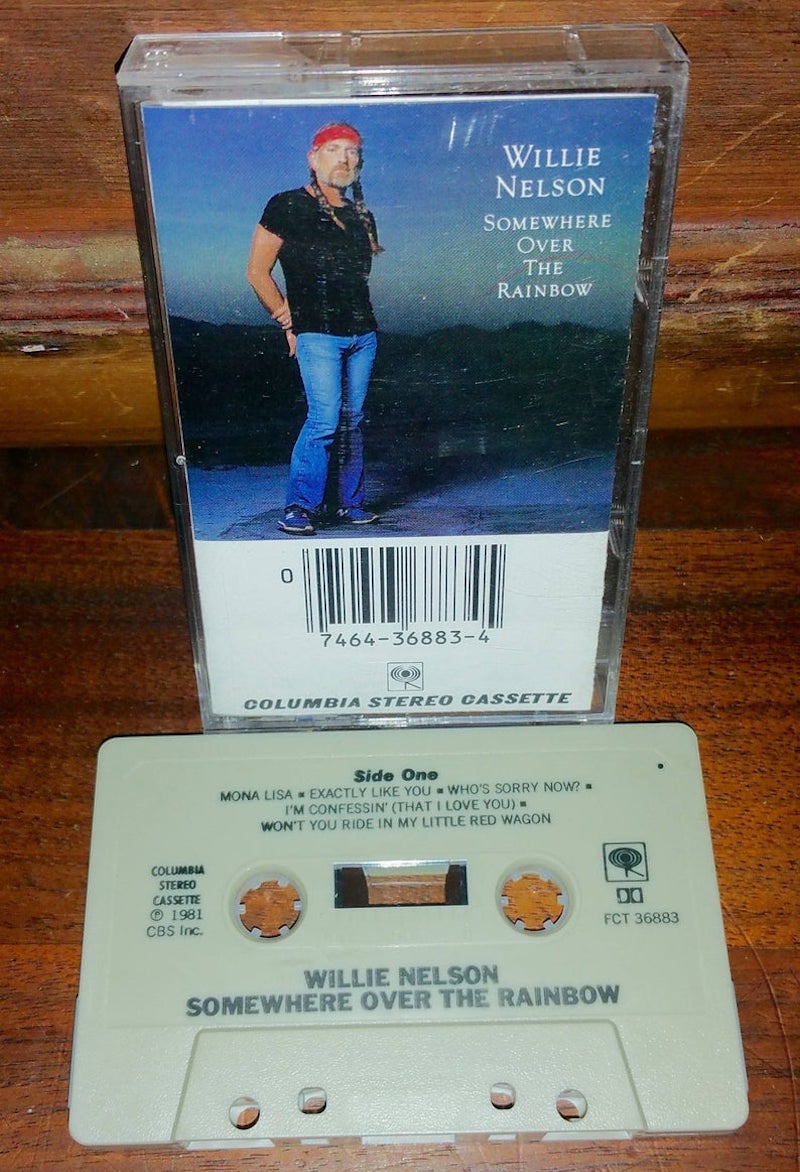 Willie Nelson
Fun Factor: 420
Costume Ease: 9
Works for: Women with long hair, men with beards, people that smoke weed in social situations.
The Willie look is simple, get a vintage t shirt, a bandana, jeans and a pair of New Balance 574's and you're almost there. The real magic happens when you're carrying around one of those plastic pumpkins filled with pre-rolled joints handing them out to fellow party goers. Flipping the script of the traditional Halloween act of handing out candy you can "treat" your friends with newly legalized Cannabis. Remember how when we were kids they always warned us there would be drugs in our candy? Well now that sugar is bad, we're worried there's candy in our drugs. If you wanna go all out you can get "On The Road Again" to your favorite dispensary and pick up some Willie's Reserve, Nelson's own brand of ganja! Marijuana can be a great ice breaker at parties or if you're like me a tool of the devil that causes me to nervously clutch my wife's arm until she finally agrees to go home and watch Great British Bake Off.
Song suggestions: "Devil in a Sleepin' Bag" "Heaven and Hell" "Crazy"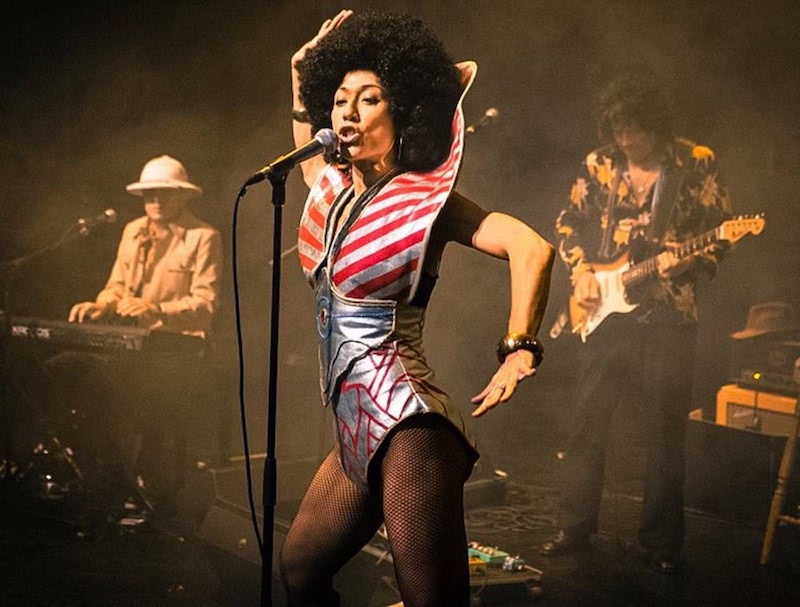 Betty Davis
Fun Factor: 10
Costume Ease: 3
Suitable for: People of African Descent Only!
Betty Davis, the former wife of Miles and trailblazing funk pioneer in her own right, lines up perfectly in the Venn diagram of Sex, Power and Good Times. And with a look of Afro-Futurist meets Parliament/Funkadelic mixed with Egyptian Goddess, and 70s downtown NYC you'll have all your bases covered. Like Ms. Davis, this Halloween, you can be a "Nasty Gal" and not take any shit from anybody! Including Eric Clapton whom she briefly dated and refused to collaborate with. This look is all about attitude, so whether you pull up those hot pants and go-go boots or throw on a Zebra print bikini and high heels you will be seen as mysterious and alluring as Betty Davis herself!
Song Suggestions: "The Lone Ranger" "He Was a Big Freak" "If I'm in Luck I Might Just Get Picked Up"
Bad Costumes
Any Member of: Kiss/Gwar/Slipknot etc. Also, don't dress up as someone who's already in costume. This is like being 1 of 3 Draculas at the party.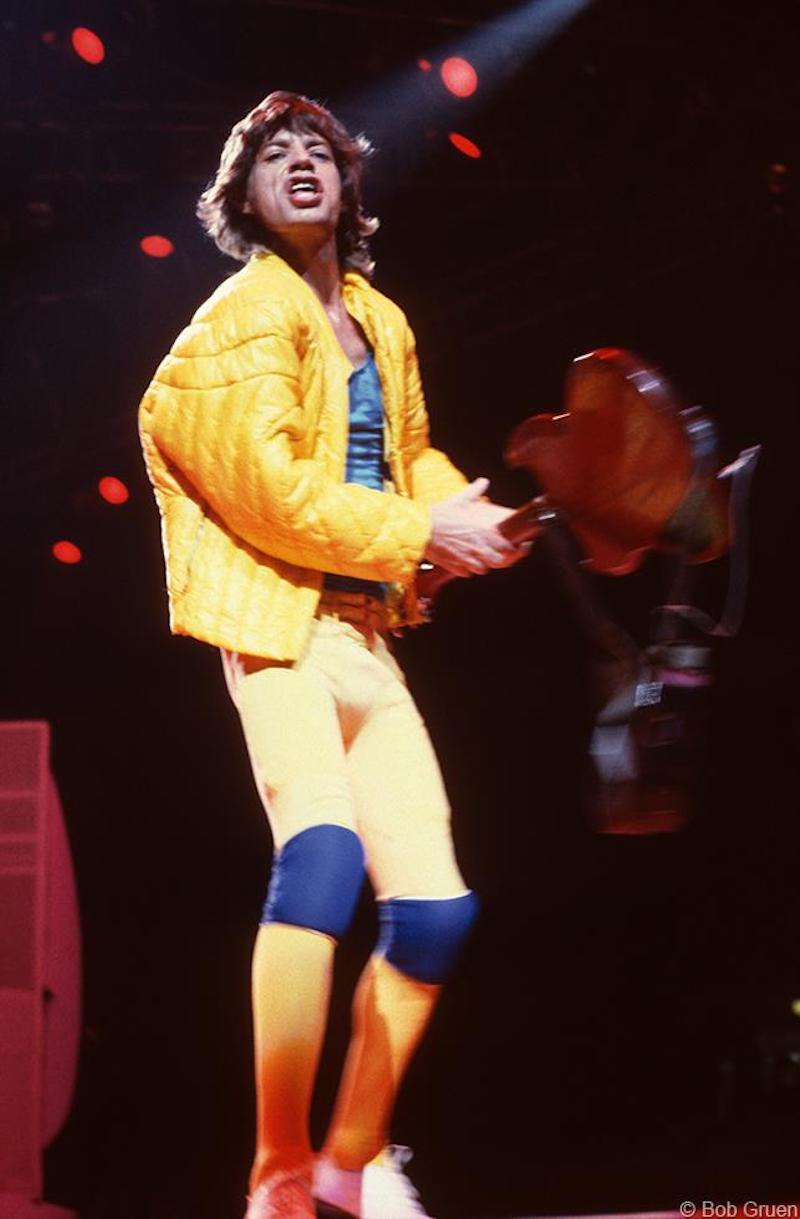 Still Life Tour Mick Jagger
Although a cool look on its own, and a personal favorite of mine while on job interviews, most party goers will wonder if you're supposed to be an openly gay football player or a children's television show host from another dimension. You'll just spend the whole night having the same conversation saying "I'm Mick Jagger…Still Life Tour…1982…you see the kneepads right?"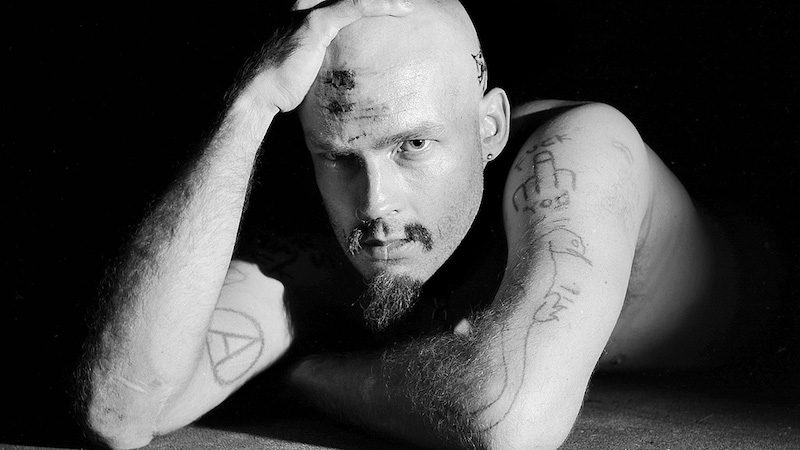 GG Allin
This was a funny costume years ago but in 2019 do you really wanna spend the whole night explaining to a woman dressed as "Black Metal Greta Thurnberg" why you showed up to the party as a naked sexual deviant covered in human feces? You might as well go as "Pocahontas Elizabeth Warren," you insensitive asshole!
Honorable Mentions:
Good: Black Metal Greta Thurnberg
Bad: Pocahontas Elizabeth Warren (I know, not a musician!)
Jed Maheu is the guitar player and lead singer of Zig Zags who collaborated with the aforementioned Iggy Pop on the cover of the classic Betty Davis tune "If I'm in Luck I Might Just Get Picked Up" … pick up their latest record, here.
Related: Monsters of Rock: A History of RocknRoll's Boogeymen Mascots
Give us a kiss. You can help support independent media. Aquarium Drunkard has launched a Patreon page, which allows readers and listeners to directly support our online magazine. Patronage includes bonus audio, podcasts, printed ephemera, and vinyl records.