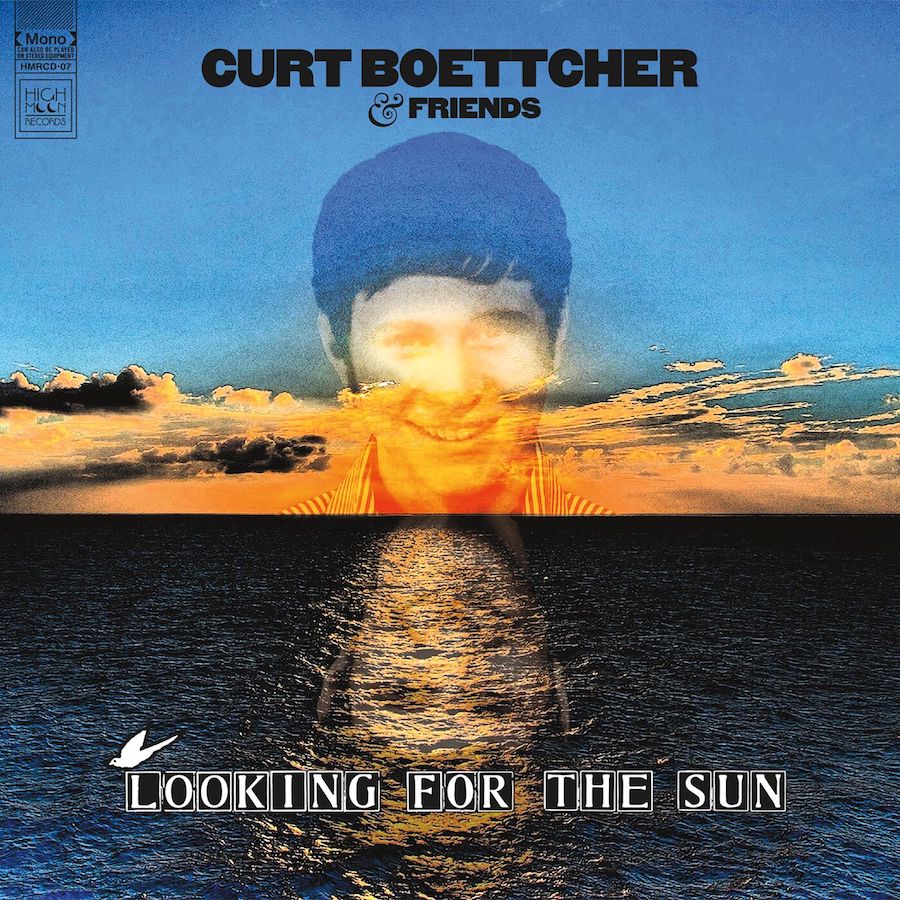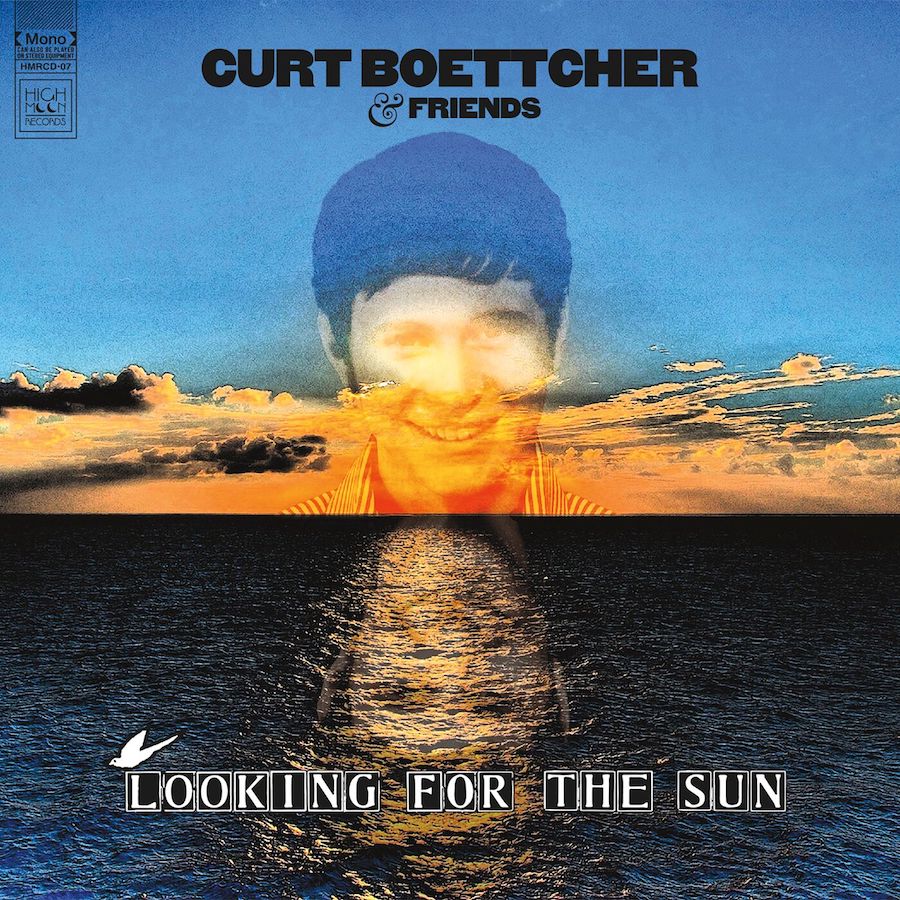 If Phil Spector wanted to hit listeners with a wall of sound, studio wizard Curt Boettcher set out to melt their minds with a soaring sonic wall of pure California sunshine. If you're already tuned in to Boettcher via his work in Sagittarius and the Millennium, grooved to his productions with the Association, Tommy Roe or Eternity's Children and longed for more magic, High Moon Records and Steve Stanley of Now Sounds are releasing some of Boettcher's lesser known (in some cases unknown) studio achievements on the new compilation, Looking for the Sun. Even better, the album comes complete with an in-depth 36 page booklet tracing Curt's journey from Minnesota folk clubs, to his last labored breaths in a county hospital bed at only 43.
A Wisconsinite son of a Navy captain, Boettcher was born in a town where the harsh winters apparently rivaled Russia's — enough to leave anyone yearning for sunshine. Because of his father's military moves, however, he also got to spend time raising a baby crocodile under Florida palm trees and exploring Kabuki music in Iwakuni, Japan (note the koto player on the Millennium's Begin).
His folk band the Goldebriars brought him west, but it was his studio magic with acts like Tommy Roe and the Association where he made his mark, with his signature perfectly blended vocal arrangements, reverse reverb and echo, fanciful instruments and beats, and that California sunshine pop glow. His cleverness extended beyond the music itself. Rather than compromise his lush production for the Association's "Cherish," for example, which well-exceeded radio's hallowed three-minute mark, Boettcher simply noted a runtime of 3:00 on the record. DJs none the wiser, it climbed to number one. His cleverness was no match for the music industrial complex, though, which could afford better (worse?) lawyers — Boettcher never earned a penny from those royalties due to some supremely fiendish fine print.
His now-legendary project the Millennium, featuring the considerable talents of fellow gently groovy souls like Michael Fennelly (later of Crabby Appleton), Sandy Salisbury, Lee Mallory, and Doug Rhodes (of the Music Machine), recorded one of the very first 16-track albums, which was also one of the most expensive albums of its era — even pricier than Pet Sounds, which many believe was inspired to some extent by Boettcher's studio work. Beach Boy collaborator Gary Usher also tapped the cosmic Capricorn Boettcher for his ambitious studio project Sagittarius. If you've ever drifted away to the refrains of "The Truth is Not Real" or "Song to the Magic Frog," you may believe, as they likely did, in the power of sound waves to change brainwaves.
Though original copies of Sagittarius's Present Tense and the Millennium's Begin fetch $100 or more online (I see you, $499.99 sealed original copy of Begin on eBay), they somehow failed to make fans swoon in their own age. Not touring was likely part of the problem. And although he continued to record, Boettcher toiled in increasing obscurity as sixties idealism soured into seventies indulgence. He sought higher truths in the Subud religion. He tried tweaking the spelling of his name to improve his fortunes, reportedly at the recommendation of a numerologist. He sang background vocals for Elton John. He even bartended. Though he married (his wife is name checked in the Millennium song "To Claudia on Thursday") and fathered a son in the sixties, he also wore an earring and later served drinks in a gay bar called the Hayloft, so his sexuality has certainly been a topic of speculation. He reportedly contracted HIV and died in Los Angeles in 1987 after complications from a lung infection. The story is that he bled to death during a lung biopsy when a vein was nicked, possibly because his HIV-positive status frightened the medical staff.
Looking for the Sun showcases Boettcher back at the height of his powers. The bittersweet "I Didn't Ever Know" by comedian/bagpipe player Jonathan Moore builds unexpectedly to a euphoric bouzouki solo. "You Were Near Me" sung by Spike Jones' niece Cindy Malone sparkles with all the Boettcher bells and whistles. "My Heart Cries Out" by Action Unlimited makes misery sound seductive with beckoning harmonies and plenty of persuasive "bah bah bahs." It's the Boettcher touch – drenching heartfelt expression in sunlight and sweetness. It tickles the ears, it hits all the brain's pleasure centers, and immerses the listener in something that feels warm and satisfying and altogether overwhelming — an awful lot like love. Interestingly, the booklet notes that none of the Action Unlimited band members apart from the singer actually played on these tracks and they couldn't replicate the studio musicians' handiwork live. What they lacked in musical virtuosity, though, they apparently made up for in style, given their touring vehicle of choice – a golden hearse!
Between gold-plated hearses and pet anteaters, it's fascinating to read the booklet of stories behind the songs and artists on this album. A lot of the musicians' tales of woe feel particularly L.A. – a restless actress tries her hand at singing after becoming bedridden from an injury, a suburban girl group pretends to be fresh off the plane from England to get ahead at the height of the British invasion, and a promising young performer's career comes to a halt when he charms the wrong person's girlfriend (who just happens to be Candace Bergen).
So what made Curt Boettcher's story turn tragic? When L.A. RECORD asked Emmitt Rhodes in 2010 to share his memories of Boettcher, an increasingly terse Rhodes simply answered, "He brought the drugs." And in the album booklet, Dawn Eden Goldstein suggests that an increasing reliance on chemical recreation was a big reason Curt's life, despite his abundant talent, creativity and drive, ended in tragedy instead of triumph. His former band mate Victoria Winston from Summer's Children recalls a day in the studio when he showed up too high to even tune his guitar. The word "sunshine" had more than one meaning in the sixties, of course, and as the years went by, the drugs became less about mind expanding and more about just, well, mind obliterating.
It feels appropriate that the record ends with Curt singing Sagittarius' "Another Time," a song overflowing with love, but mixed with lamentation that it's not the right time, and fear that it might never be. Boettcher's pure, ever-smiling voice floats on sonic sunbeams through the wistfulness, striking a strange mix of happy and sad that feels particularly compelling, like hugging a loved one goodbye. He sounds so hopeful that less sensitive type might even miss the pangs of pain entirely – the unanswered questions, the hesitation, the love too strong to end happily, the longing for better times, and the pining for affection that is actually returned — themes Boettcher explored in so many songs, even when it seemed like no one was listening.
Why do we fall hopelessly in love with the ones who don't quite make it, despite holding all the tools and radiating all the charms? Why do they occupy our minds so? There's an old Don Delillo quote that I always misremember as calling failure sexier than success, but what he really wrote was: "Talent is more erotic when it's wasted." But you know what's more thrilling than pining after what could have been? It's experiencing a lovingly assembled and meticulously researched new compilation of sonic magic deep cuts you never knew that talent produced. Now don't waste this opportunity to bask anew in Boettcher's sweet, sad, infinitely groovy glow. words / d kern
Give us a kiss. You can help support independent media. Aquarium Drunkard has launched a Patreon page, which allows readers and listeners to directly support our online magazine. Patronage includes bonus audio, podcasts, printed ephemera, and vinyl records.