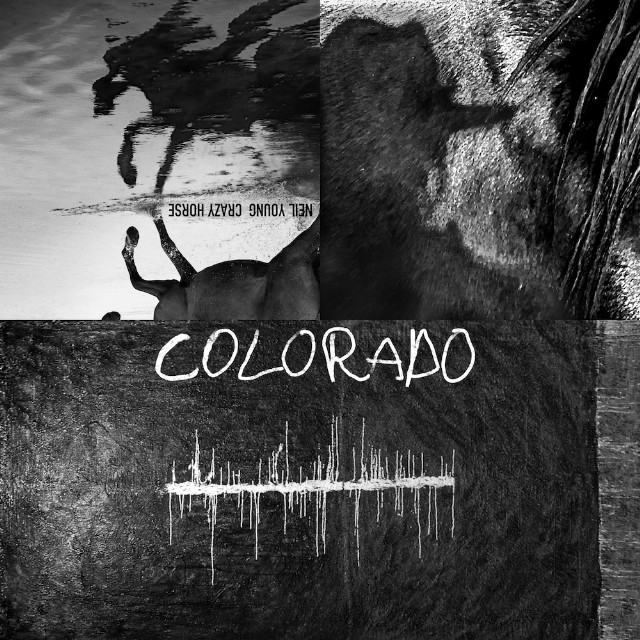 So we didn't exactly get Year of the Horse, part II in 2019. But we did get another Neil Young and Crazy Horse album, Colorado, released a little over 50 years after Everybody Knows This Is Nowhere introduced the world to this extraordinary pairing. Amazingly, three out of the four musicians who made that epochal 1969 LP are still onboard – and together they still sound like no one else.
According to a recent Wired feature by Jesse Jarnow, Neil's amp setup is exactly the same on Colorado as it was on Nowhere. It's incredibly dry, with no FX to hide behind, right in your face, full of life. There's boundless strength in there, but vulnerability, too. Basking in these pure, elemental six-string vibrations, backed by the simple and soulful groove of the Horse, is Colorado's primary pleasure. Half a century later, Young and his longtime comrades are still committed to making a raggedly glorious racket.
That said, Colorado isn't quite a Crazy Horse classic. For starters, there are three pretty bad songs here: the interminable "She Showed Me Love" (terrible lyrics and a long closing jam that never takes off); "Shut It Down" (pointless); and "Rainbow of Color" (lyrical sentiment is laudable, but Neil in anthem mode rarely succeeds). And a few of the other tunes might've benefitted from an approach other than "first-take-best-take." But those complaints aside, Colorado will grow on you. The acoustic opener "Think Of Me" soars along on Neil's blustery harmonica, fresh as a Rocky Mountain sunrise. The wistful "Olden Days" features an instantly memorable hook and a sadly beautiful chorus. "Help Me Lose My Mind" crashes relentlessly, highlighted by an angry, mangled guitar Young solo.
Crazy Horse might be best known for their unhinged hard rock material with Young, but here the quieter material is just as good, if not better. "Green Is Blue" is a lovely ecological elegy, with whispered harmonies and tasteful vibraphone work from Neil. The gently chooglin' "Eternity" is charming as hell, boosted by a whimsical tap-dancing percussion track from Nils Lofgren. The closing "I Do" is perhaps the gentlest thing Neil and Crazy Horse have ever done, a wisp of a song that sounds as if the lightest breeze could blow it away. Colorado's best track is "Milky Way," a moody minor-key drift that recalls both "On The Beach" and "Cowgirl In The Sand," Young and Lofgren intertwining effortlessly over Ralph Molina and Billy Talbot's subdued lope. This is a band with a few tricks still left up its sleeve.
As with any act with as deep and beloved a catalogue as Neil Young and Crazy Horse, it's hard to not compare and contrast the past with the present. But let's just give thanks that this ongoing project continues to give. As the album ends, Neil himself seems filled with gratitude for what Crazy Horse has done for him over all these years. "Thanks for making all this happen again," he sings. "We're gonna do it just like we did back then." Long may they run… words / t wilcox
Hey now. You can help support independent media. Aquarium Drunkard has launched a Patreon page, which allows readers and listeners to directly support our online magazine. Patronage includes bonus audio, podcasts, printed ephemera, and vinyl records.