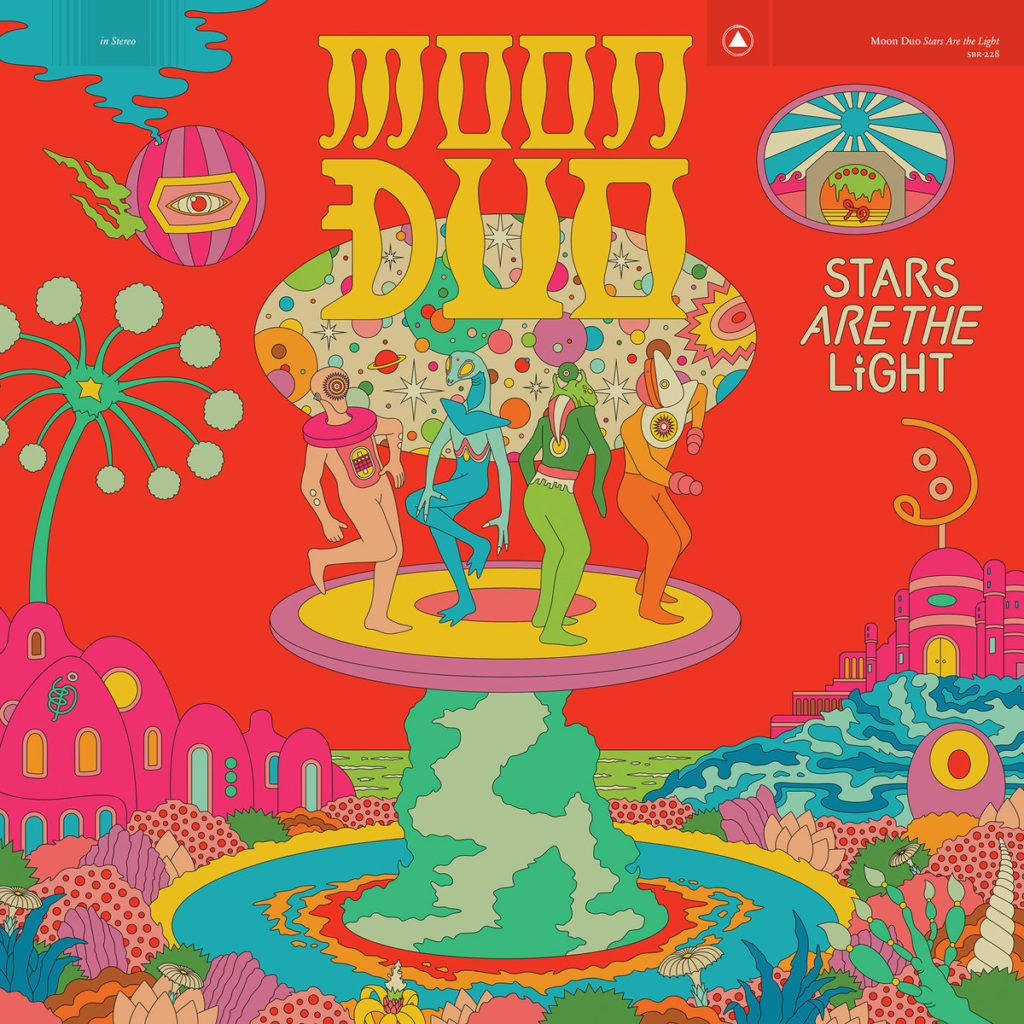 Over the course of the past decade, San Francisco's Moon Duo has drifted among the clouds, emitting bursts of spacey shoegaze and mellow psych. The duo's latest, Stars Are the Light, finds guitarist Ripley Johnson and keyboardist Sanae Yamada headed toward an icy disco party somewhere further out than previously traveled. Parkas required. The title track (which is easily the band's funkiest jam to date), finds Yamada's vocals more present than ever, grooving in some lost snow globe, with guitarist Johnson fading in and out like a dance partner sheathed in strobe light and desire.
But more than just an immersion into blizzard boogies, Stars Are the Light finds Moon Duo exploring different paths altogether. The Ethio-jazz inspired "Eternal Shore" feels like a giant leap forward sonically for the band, not to mention it's their first song with Yamada firmly front and center on vocals. Sending their patented motorik grooves onto more exotic roads and letting 'em rip, Moon Duo cuts a clear path into a more expansive sonic playground. words / c depasquale
Aquarium Drunkard has launched a Patreon page, which allows readers and listeners to directly support our online magazine as it expands its scope while receiving access to our secret stash, including bonus audio, exclusive podcasts, printed ephemera, and vinyl records. Your support will help keep an independent cultural resource alive and healthy in 2019 and beyond.