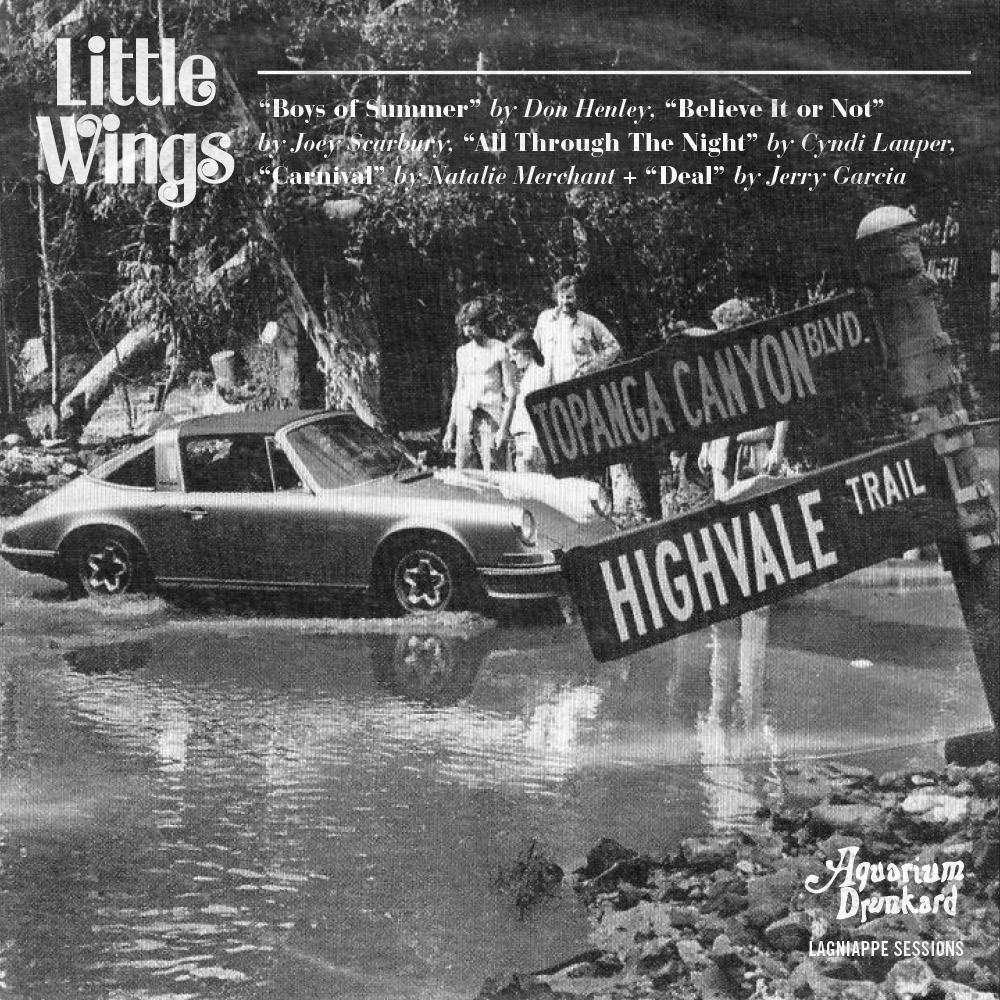 Lagniappe (la ·gniappe) noun 'lan-ˌyap,' — 1. An extra or unexpected gift or benefit. 2. Something given or obtained as a gratuity or bonus.
California avatar Kyle Field has been recording and performing as Little Wings since the late 1990s. This year saw the release of not one, but two long-players from the perennial project: the all-covers record, Ropes In Paradise, and the self-released, People.
For this installment of the Lagniappe Sessions, Field scrapes the salt off Don Henley's opus, "Boys of Summer," achingly croons the theme song to The Greatest American Hero, and has us reconsidering the merits of Natalie Merchant's "Carnival". The session also finds Cyndi Lauper making her second Lagniappe appearance. Oh, and don't sleep on Little Wings re-upped 2015 session, here …
Little Wings :: Boys of Summer (Don Henley)
I was in the sixth grade when this song came out, and since then it has entered and exited my life many times. I've heard that it is a line for line response to the song "Hotel California" and have A/B'ed them on two smart phones before, late on a spooky night. As a song it still stands up.
Little Wings :: Believe It Or Not (Joey Scarbury)
I met Joey Scarbury at an open mic at a coffee shop when I was 19, there were maybe 20 people there. He was wearing black sweatpants and sang the theme song to The Greatest American Hero explaining that he had written it. The show had been one of my favorites when I was 9 years old. My version sounds like a B.J. Thomas song, I think, and I barely play it right.
Little Wings :: Carnival (Natalie Merchant)
Natalie Merchant was/is friends with Michael Stipe. I had a crush on her from watching this video and I love her melodies. I bought the CD on tour earlier this year in a thrift store for 99 cents and I didn't learn how to play it very well at all, on purpose. Slacker 'til the gen x end.
Little Wings :: Deal (Jerry Garcia)
I got to illustrate an album cover for Grateful Dead Hampton '79 for record store day a few years ago. One of my audition drawings was for the song "Deal". This cover is a tribute to that song and the drawing I got to make. T shirt coming soon!
Little Wings :: All Through The Night (Cyndi Lauper)
Cyndi Lauper came into my life via "She Bop" but stole my chest cavity with "All Through The Night" — it's the perfect song of love and longing and desire. I learned it in Japan last winter late at night on Sochu.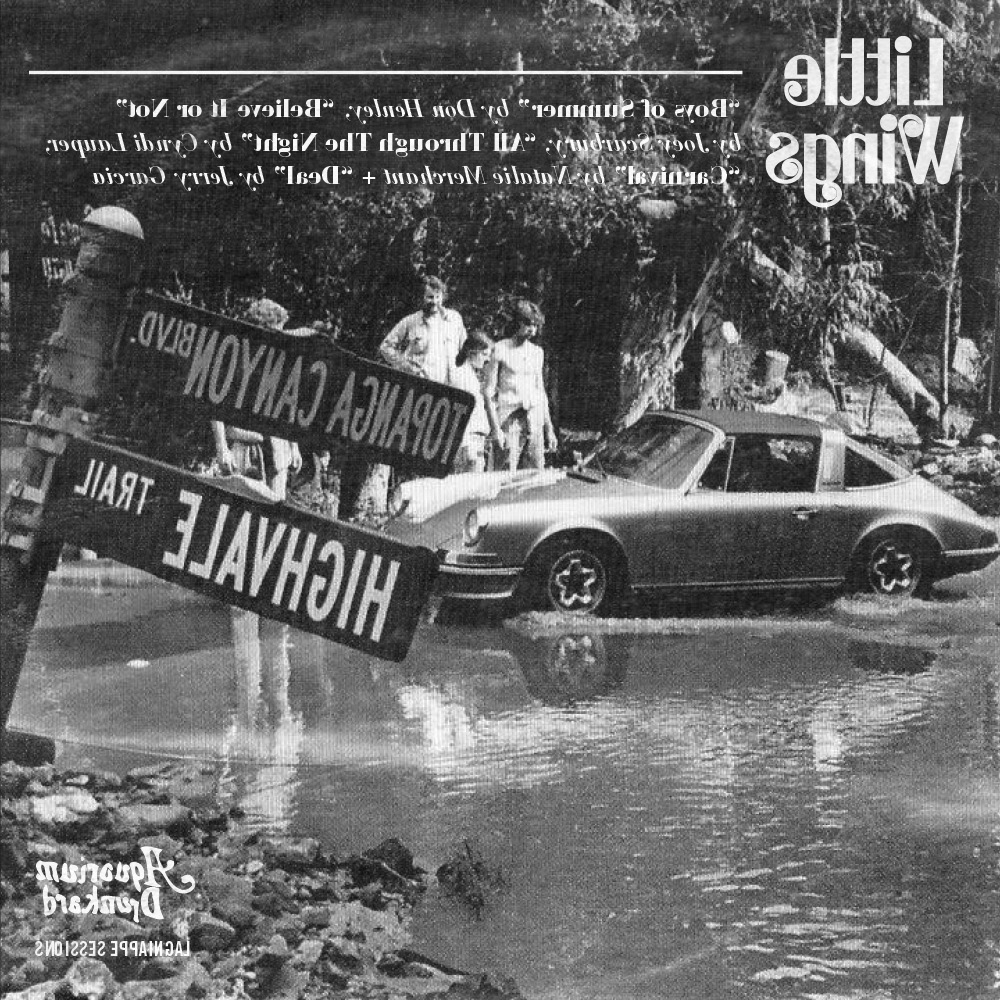 Previously: Little Wings covers Van Morrison, Bruce Springsteen & Beyond
Lagniappe Sessions Archives / imagery via d norsen.
Give us a kiss. You can help support independent media. Aquarium Drunkard has launched a Patreon page, which allows readers and listeners to directly support our online magazine. Patronage includes bonus audio, podcasts, printed ephemera, and vinyl records.