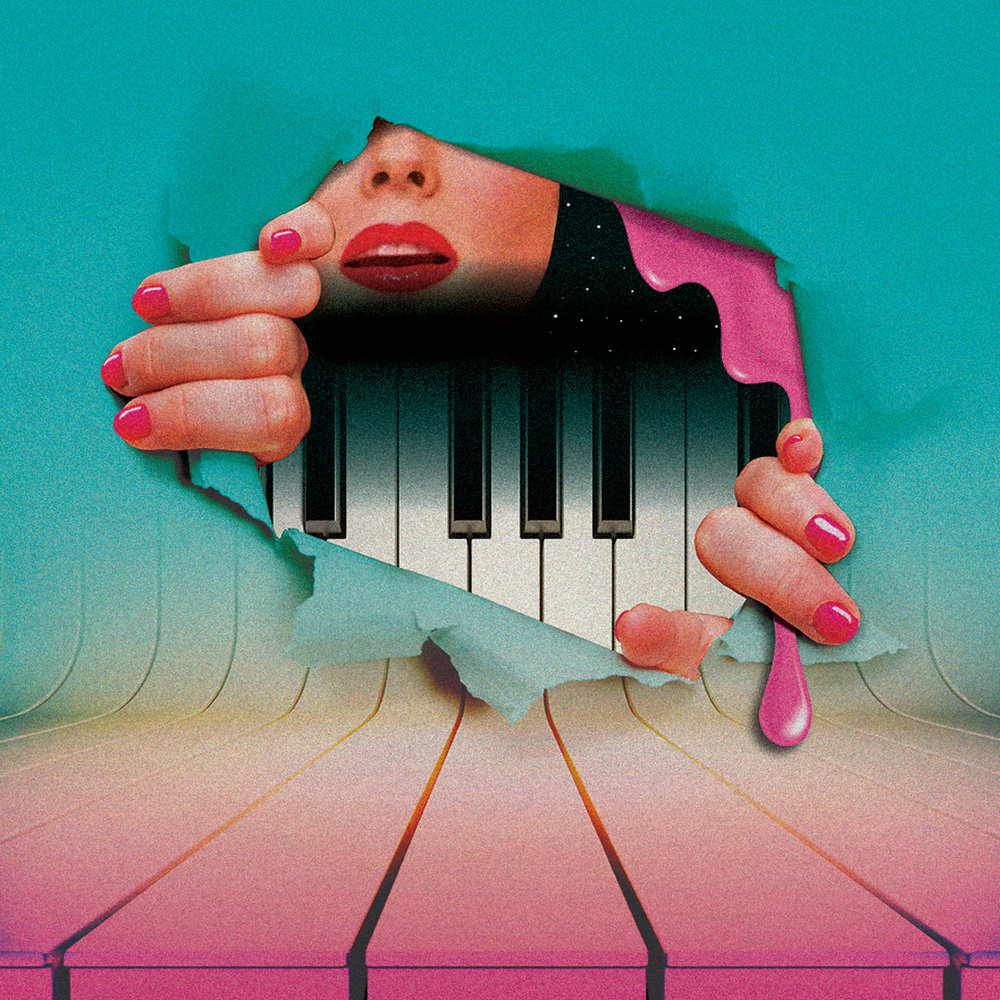 Mellotron Variations—the new collaborative project from John Medeski, Pat Sansone, Jonathan Kirkscey, and Robby Grant—sounds like it could have scored an imaginary, chimerical Stanley Kubrick film. The quartet compositions of the great tape replay keyboard of the 1960s were originally conceived of as Mellotron duets between Memphis locals Kirkscey and Grant, before looping in the Medeski Martin & Wood and Wilco stalwarts. Doing so expanded the possibilities to an almost limitless scale, but one that rooted in a serene, and often severe, neoclassical aesthetic.
"Into the Sunrise" blooms brooding and floral arrangements that recall Wendy Carlos' score for A Clockwork Orange; an Arcadian fantasy with dystopian undertones. "Pulsar," with its alien snarls and metropolitan menace, also straddles the mischievous and the cheeky, and one can sense the air of sandbox possibilities the four musicians are zoning into here. Throughout the nine original pieces that comprise the album, the quartet speaks through ambient, post-rock, and jazz-fusion tongues. "Roller Rink" channels a bizarro, dusk-streaked Penguin Café Orchestra, while album closer "Turtle Monk" contains a cinematic drama almost bordering on the supernatural intrigue of Goblin's Suspiria theme.
As an album, Mellotron Variations playfully dances between a sense of lightness and darkness– a work of rapturous highs and ominous lows. Sure, it could have soundtracked your recent Halloween party, but that's not to reduce the work to mere kitsch. Much like its cover art implies, it breaks open a wall where keys pile on top of one another, and the sounds blur into a sacred staircase built for the listener's ascension. words / c depasquale
Aquarium Drunkard has launched a Patreon page, which allows readers and listeners to directly support our online magazine as it expands its scope while receiving access to our secret stash, including bonus audio, exclusive podcasts, printed ephemera, and vinyl records. Your support will help keep an independent cultural resource alive and healthy in 2019 and beyond.