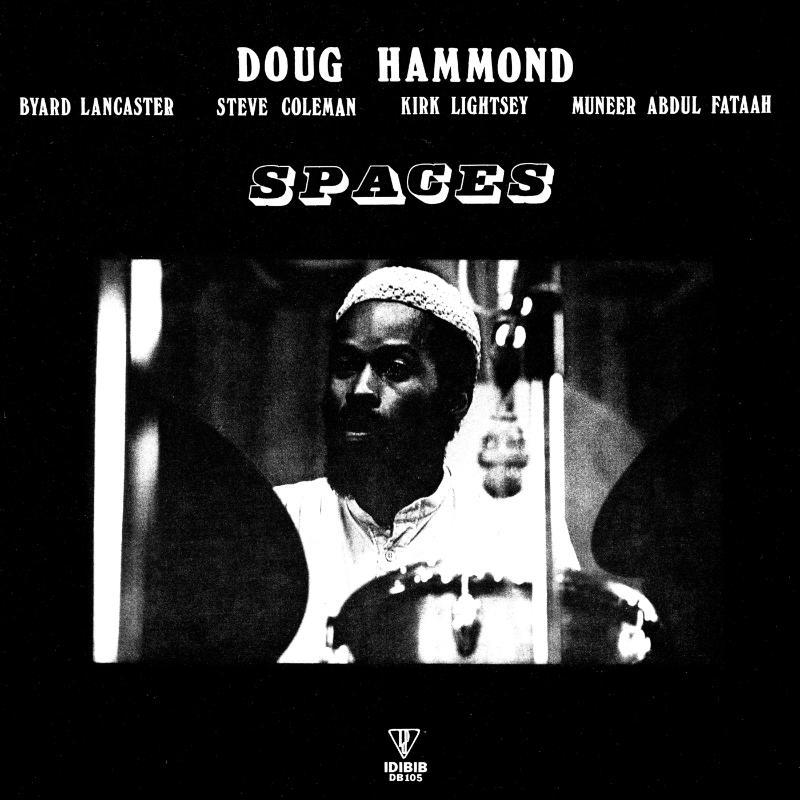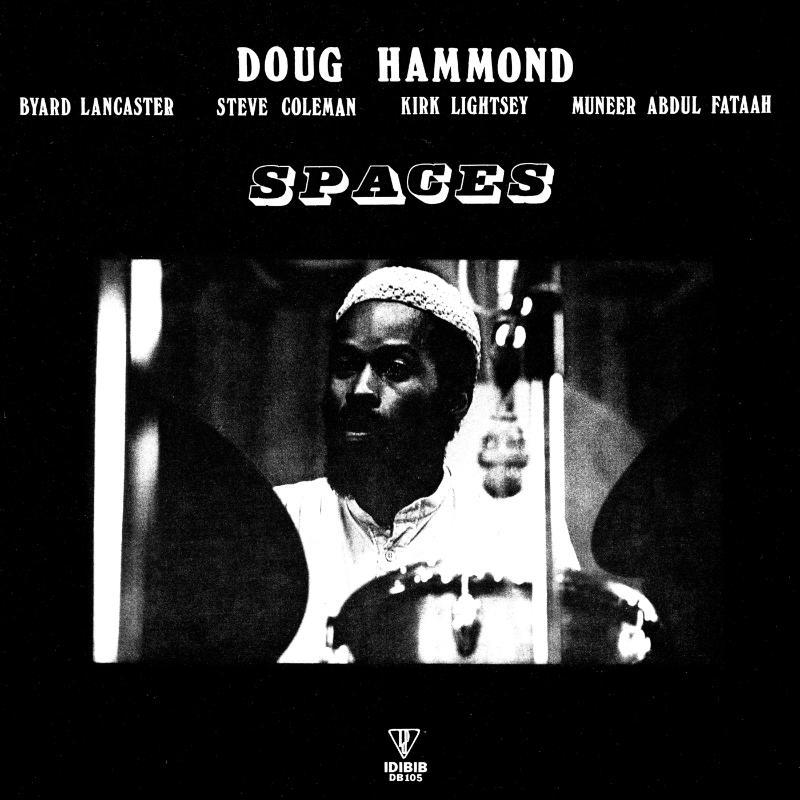 Drummer Doug Hammond's 1982 album Spaces was recorded on the day of Thelonious Monk's funeral, a cosmic coincidence that meant pianist Kirk Lightsey had to pop in and out of the session to attend the proceedings. To consider it now, a psychic loop seems to connect the two events: at Crossfire Studio, Hammond and his players were recording an album showcasing the continued innovation of jazz, while at St. Peter's Church, the public mourned the death of one of the genre's most beloved innovators.
The '60s and '70s were heady, impressive times for creativity within jazz, and while some of the freest expressions of this unbound force would never be commercially viable, it's also true that the decade saw shifting winds. As traditionalists took the reigns, charged expression became even less tolerated. Nevertheless, the innovation didn't cease, as if it even could. Hammond's Spaces is proof positive that true believers were still doing the damn thing—and not just doing the thing, but motivating some of the original innovators in the process. Case in point: the album opens with a suite, broadly called "Spaces and Things," split up into three movements. Hammond premiered this piece at Amherst College, where one Max Roach was in attendance. After the performance, Roach exclaimed that he was inspired; it made him want to start touring again.
Little surprise that this was the case, as those tracks are furiously wonderful, buoyed on this recording by the appearance of avant-garde saxophonist/flutist Byard Lancaster, who Hammond wanted to work with not because of his avant-garde leanings, but because of his melody and lyricism, qualities which are immediately evident on the album. (His chaotic rhapsody is still there though, it's just not the star of the show—or doesn't need to be.) But let's go back for a moment: as it is now decades later, and we are lucky that the current revival of interest in cult jazz figures means that some of their lesser-known recordings, of which this is one, are now seeing the light of day.

Reissued on vinyl for the first time by Manufactured Recordings, Spaces is a compelling trip with an upbeat mood that never ceases looking forward. Jazz fans will know Hammond from Reflections in the Sea of Nurnen, on which he was co-leader with David Durrah, released on Tribe, Detroit's seminal but short-lived '70s black-owned jazz collective. Spaces exists in a similarly spiritual, ahead-of-its-time vein, without the trippiness of Reflections' synths. Hammond's drums carefully hold down the rhythm while also filling in the spaces between the freeness of the solos. 

A favorite track is "Rizz Bizz," featuring a solo acknowledged by Hammond as one of the most difficult he ever played. Hammond's incandescent drumming ripples through the sonic environment, a beat-upon wildfire that lights up the path ahead as it simultaneously destroys that which it leaves behind, before Steve Coleman's alto sax jumps back in to remind us that never mind the destruction, it is all creation, and it is powerful, and it is ours, and the spirit is real, and to realize it has nothing to do with thought, and don't you goddamn forget it. words / a gavrilovska
Aquarium Drunkard has launched a Patreon page, which allows readers and listeners to directly support our online magazine as it expands its scope while receiving access to our secret stash, including bonus audio, exclusive podcasts, printed ephemera, and vinyl records. Your support will help keep an independent cultural resource alive and healthy in 2019 and beyond.