"Doug McKechnie" is the answer to one of the unresolved questions of Gimme Shelter, the Maysles brothers' legendary documentary about the cursed Altamont free festival, held 50 years ago this December. Held at a motor speedway east of the Bay Area and intended as the closing night of the Rolling Stones' 1969 American tour, it had a better act-for-act lineup than nearly any other '60s rock concert, featuring–alongside the Stones–Santana, Jefferson Airplane, the Flying Burrito Brothers, and Crosby, Stills, Nash, and Young. The Grateful Dead were billed, but backed out after getting to the site and witnessing the Hells Angels and general chaos that would eventually result in the tragic death of audience member Meredith Hunter. 
But, 53 minutes into Gimme Shelter, who the hell is that patching cables on an enormous Moog synthesizer? In 2017, a digitized cassette of Altamont recordings appeared on YouTube, part of it simply labeled "Moog" alongside the other artists. That's Doug McKechnie. Still an active composer, McKechnie's Moog recordings from the late '60s will soon see their first official release, out in spring 2020 via VG+ Records.
The Bay Area convergence of art, technology, drugs, and other disciplines is well-documented, but one mostly forgotten node is the San Francisco Radical Laboratory at 759 Harrison Street. The home base of composer Doug McKechnie and electrical engineer Bruce Hatch, their in-building neighbors would include Avalon Ballroom soundperson Bob Cohen, as well as acts like Blue Cheer and Dan Licks and His Hot Licks, who practiced upstairs.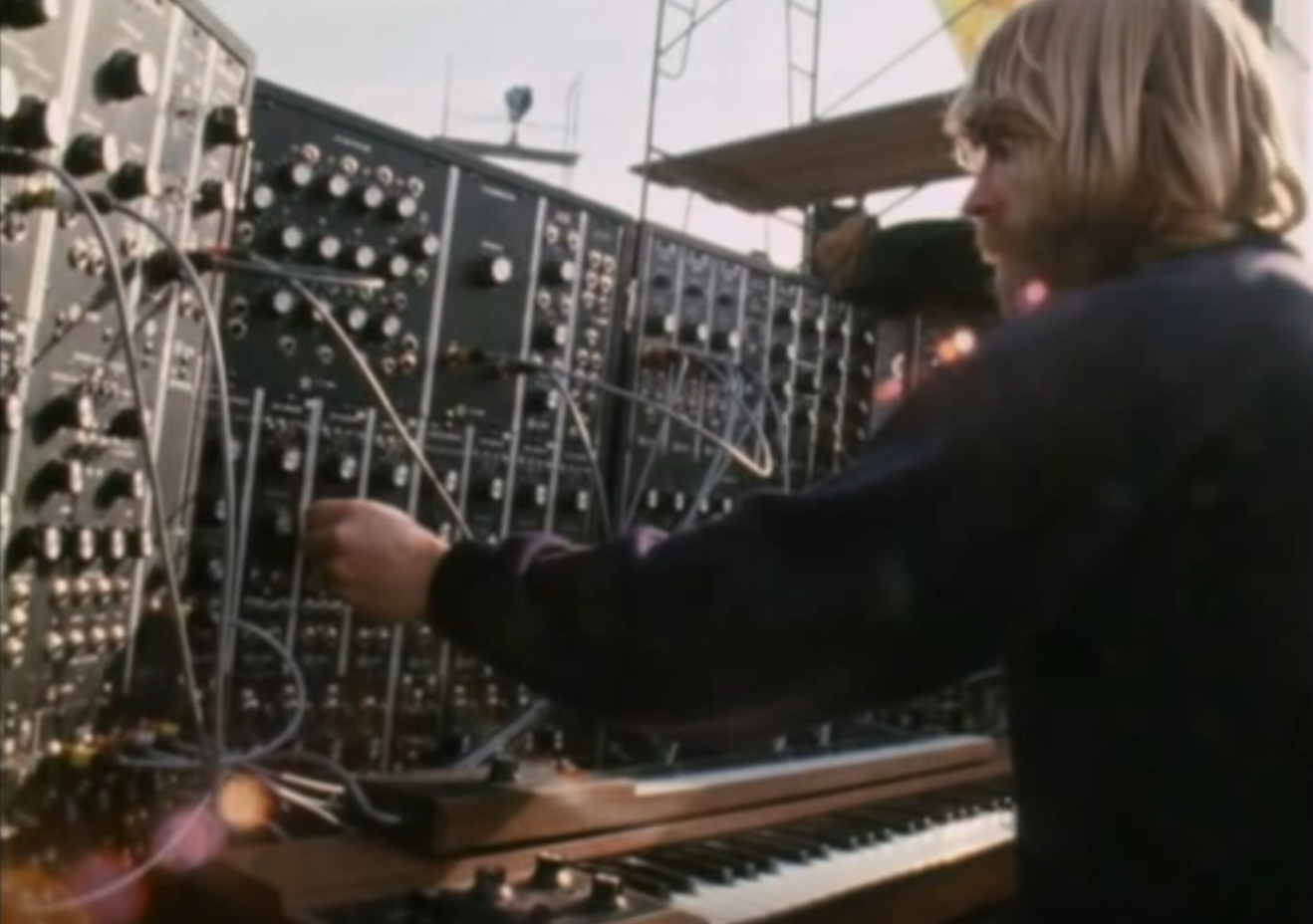 McKechnie's Moog career had come out of virtual nowhere, when one turned up at the flat, courtesy of Bruce Hatch, "who was kind of a serious nerd, wonderful guy," McKechnie remembered recently. "And suddenly these boxes show up filled with this extraordinary instrument, which he put together, and then showed me how it worked."
"The Moog bridges a gap that's existed in communications for years," Hatch told the Berkeley Barb in 1969. "This machine is to audio as the press was to printing."
"Bruce was so enthusiastic about the music that he wrote a letter to President Nixon," McKechnie remembers. "The letter was saying 'this music can change the world.' He was effusive and sort of out of his mind a little, but it was a nice letter. And the FBI showed up on our front steps. 'What's with all this Radical Laboratory business?' They walked away chucking to themselves, 'buncha hippies.'"
"But [Bruce] was totally unmusical, probably tone deaf," McKechnie laughs. "And was I just like, 'Oh my God, this is magic. You can go anywhere.' And so within six months, I was lecturing in universities on the properties of wave forms. It came out of nowhere. Literally, the machine began to teach me. I began to perform on it immediately."

Like many paths to Altamont, Hatch's led through the Grateful Dead, whose management helped book the bands and arrange the sound system. McKechnie had worked for them already, assisting the band on a track for their bizarre third album, Aoxomoxoa.
"We basically took a voltage-controlled envelope generator and, using a sequencer, modulated [the singer's] voice on the album," says McKechnie. "Six days at Pacific High Recording. Extraordinary, though. They had this huge tank of nitrous oxide, which we all… went a little crazy on. There's actually a video of that, taken by Ray Andersen, who was the leader of the Holy See light show." (You can see part of it in Amir Bar-Lev's Long Strange Trip.) Though McKechnie's memory is slightly fuzzy on the matter, the track wasalmost certainly on the nitrous-fueled tone-poem "What's Become of the Baby."
McKechnie and his Moog could be seen at gigs throughout the Bay Area throughout 1969, sharing bills with the Dead at the Family Dog and elsewhere, sometimes billed as SF Rad Labs.

By the time of Altamont, McKechnie's friends had co-founded Alembic, a company to build high quality instruments, sound systems, and recording studios. Altamont was assembled like one of the many successful (and unsuccessful) free shows in years past, and–via the Dead–Alembic got the call to do the sound. But more heads and hands were needed.

"Everything sort of came together at the last minute," McKechnie remembers. "We got a call, I think it was on a Friday, saying 'Can you come out and help build the stage and the sound system?' And I said, 'yeah, we'd be delighted to do that, but on one condition: I get to play.' And they said, 'Oh yeah, sure, fine.' So off we went. Packed everything up in the vans and off we went to this hillside in the middle of nowhere and we worked most of the day. And then that night we camped out and I set everything up so I could play the sunrise the next morning, which I did. I played for about 20 minutes or so."
According to McKechnie, this is the performance that appeared on YouTube in 2007, seven-and-a-half ranging and ringing minutes, featuring piercing shrieks, illuminated melodies, and sequence-created (and ready-to-sample) rhythm patterns.
To my ears, there seems like too much of a crowd for a sunrise Moog meditation, especially during the applause at the end. But, on the other hand, it also doesn't quite sound like an estimated 300,000 people. McKechnie would perform again later in the afternoon. But, at least in his memory of the event, that can't possibly be what's on tape.
After performing at sunrise, he says, "we brought everything [else] down and put it up on the stage. The day went on as it did. Fate takes strange turns. [LSD chemist and Grateful Dead soundperson] Owsley [Stanley] was on the board on a scaffold out in the middle of the masses. When they said, 'it's your turn,' I thought, 'Okay, I'm going to thrill the crowd. I'll start off at 55 cycles and I'll ramp it up to 20,000 cycles and drive everybody crazy.' Nice idea, but of course, Owsley–Bear, as he was known–didn't know what I was going to do. He was running his board by the needles, and suddenly his needles start to go up but he's not hearing any sound because it was a low frequency. Just as it started to become audible, the needles were pinning in the red and he goes, 'I don't know what's going on here,' and he just shut me down. I got my 15 seconds. That was it."
There are parts of the YouTube recording that certainly sound like just exactly that, with members of the crowd howling along with McKechnie's frequencies. Whether it happened at dawn or in the afternoon, it certainly doesn't sound like anything else coming from the stage that day. It receded into the collective memory due to what happened next.
"We were all trapped onstage," McKechnie remembers. "You know, where are you going to go? Oh my God, it was kind of like watching the ocean. There was just this rolling mass of people. And, also, I wouldn't leave the stage because I was very concerned about the instrument. It was very big, four pretty big boxes. So I just stayed with that instrument, protecting it and watched everything below. We were just right there on the edge of the stage. People being beaten, people fighting. It became uncomfortable after a while."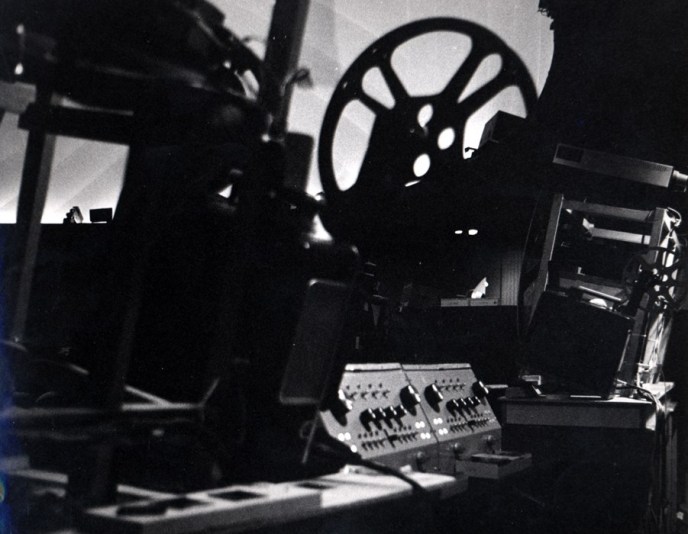 "We didn't really realize what was going on," McKechnie says of the death of Meredith Hunter, a young black man who seemingly pulled a gun from his coat after being pushed around by Hells Angels, who subsequently beat him to death. "We saw the scuffle and heard the commotion, but we couldn't really see what was going on," McKechnie says. "It wasn't until later that we learned. And then I don't really remember much more after that because we broke down [the sound system]. It was a long slog."
And then it was back to his career in the San Francisco electronics weirdo scene. "I was really an outlier," he says. "I wasn't part of the Mills College scene or [Don] Buchla's thing. I did hang out with Terry Riley briefly on several occasions when this Indian guy who claimed to be the reincarnation of Hanuman, the monkey god, came to town. That was kind of interesting."
"I had the only big, portable Moog in the world for about four years, and I took it lots and lots of places. We did a whole music and light show and dance thing at the opening of the Exploratorium in San Francisco. We were the first performers at the Oakland Museum, and also the University Art Museum in Berkeley. And I got asked to do soundtracks for various and sundry things."
The Labs' Moog wasn't entirely McKechnie's domain. Played by one of his Lab partners, the instrument would make an appearance on the soundtrack to the 1972 porn film Behind the Green Door, starring Marilyn Chambers. In the building, too, was Bob Cohen, who ran the sound system for head collective the Family Dog at the Avalon Ballroom and elsewhere. Following his experiences there, in 1968, Cohen co-founded Clear-Com, developing intercom system technology that he tested at the San Francisco ballrooms and eventually leased to NASA. The San Francisco Radical Laboratory was a heady place, to say the least.
It was there, too, that McKechnie met one of his heroes. Like every good hero-meeting story, it begins with a brick of weed. "We had just gotten a kilo of marijuana from Mexico," McKechnie explains, "and we were in the middle of breaking it down in the front part of our space, and we had this pyramid of grass sitting on the table and in the door walks [synth inventor] Bob Moog."
"And we turned and we looked and our mouths dropped. We knew he was in town, and we knew he might come to visit, but he sort of surprised us. And we were immediately, of course, terrified and embarrassed. And he looked at us and a big grin broke out on his face and he said, 'Well, I hope you're saving some of that for me.'"
McKechnie also interacted with the wave of '60s light show artists. At the Family Dog on the Great Highway, he encountered the Rainbow Jam Light Show. "Richard Taylor and Kenvin Lyman had just blown into town from Salt Lake City, and they were extraordinary," McKechnie recalls. "They had built this device, 16 slide projectors on a rack, with colored wheels and keyboards to control everything, and they had done their own detailed, interesting graphics. These were Jack Mormons who had blown their minds earlier that year with LSD and were totally on the path of enlightenment. Their lifestyle was just extraordinary, and they fell in love with me. It was a natural kind of joining."
"The following year, they invited me to come up to Salt Lake City and do a show in the Hansen Planetarium. The Zeiss projector was being repaired every year during January, so they allowed performances to take place in the dome. And Richard and Kenvin with their light show invited me to come up and play while they did light shows on the dome. That was a remarkable experience that was just out of this world. We did it two years in a row." Rainbow Jam's Richard Taylor would go on to become a special effects pioneer, working as the primary visual director for Robert Abel & Associates, designing the Enterprise for Star Trek: The Motion Picture, as well as the graphics for far more psychedelic TRON.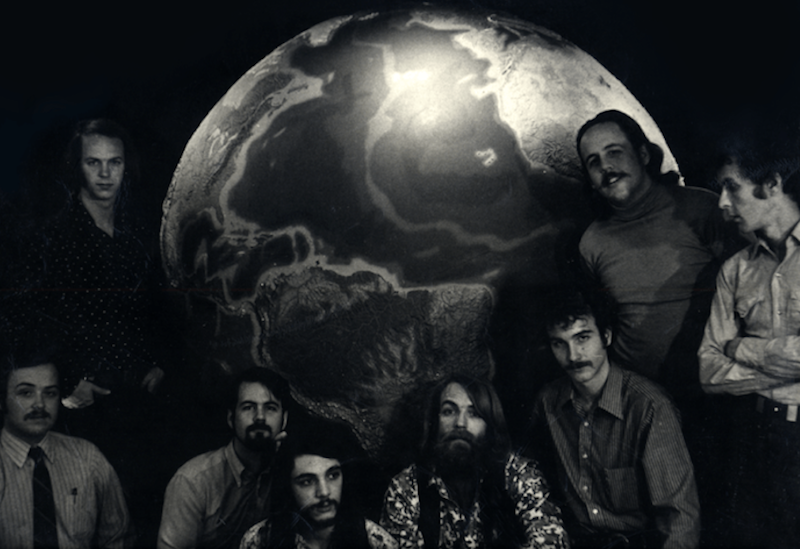 But not even the Moog's bloops were infinite. "Of course, the instrument didn't belong to me," McKechnie says. "It belonged to Bruce Hatch, but Bruce had sort of yielded it to me after he saw what I did with it. Eventually, Bruce decided he wanted to start a business selling sound equipment, and he sold the Moog to a group in Germany called Tangerine Dream. I think they probably still have it."
That was hardly the end of Doug McKechnie's adventures at the edge of sound, light, and electronics. He'd befriended experimental filmmaker Jordan Belson, and–in the post-Moog period–helped create a new version of Belson's pioneering 1959 Vortex light show. He apprenticed himself to a piano tuner and learned to play. And a few years after that, in 1975, he and friends began an endeavor that started with using the newly invented Flat Response Audio Pickup to play the Golden Gate Bridge like an instrument, its enormous support wires becoming giant strings. By the '80s, they'd transformed into the San Francisco Synthesizer Ensemble. These are other stories, and McKechnie remains active as a musician. You can totally check him out on Soundcloud. Doug McKechnie is the answer to many other questions, too.
Jesse Jarnow is the author of Heads: A Biography of Psychedelic America (Da Capo, 2016), Wasn't That a Time: The Weavers, the Blacklist, and the Battle for the Soul of America (Da Capo, 2018), and Big Day Coming: Yo La Tengo and the Rise of Indie Rock (Gotham, 2012). He hosts The Frow Show on WFMU.
'Tis the season. You can help support independent media. Aquarium Drunkard has launched a Patreon page, which allows readers and listeners to directly support our online magazine. Patronage includes bonus audio, podcasts, printed ephemera, and vinyl records.