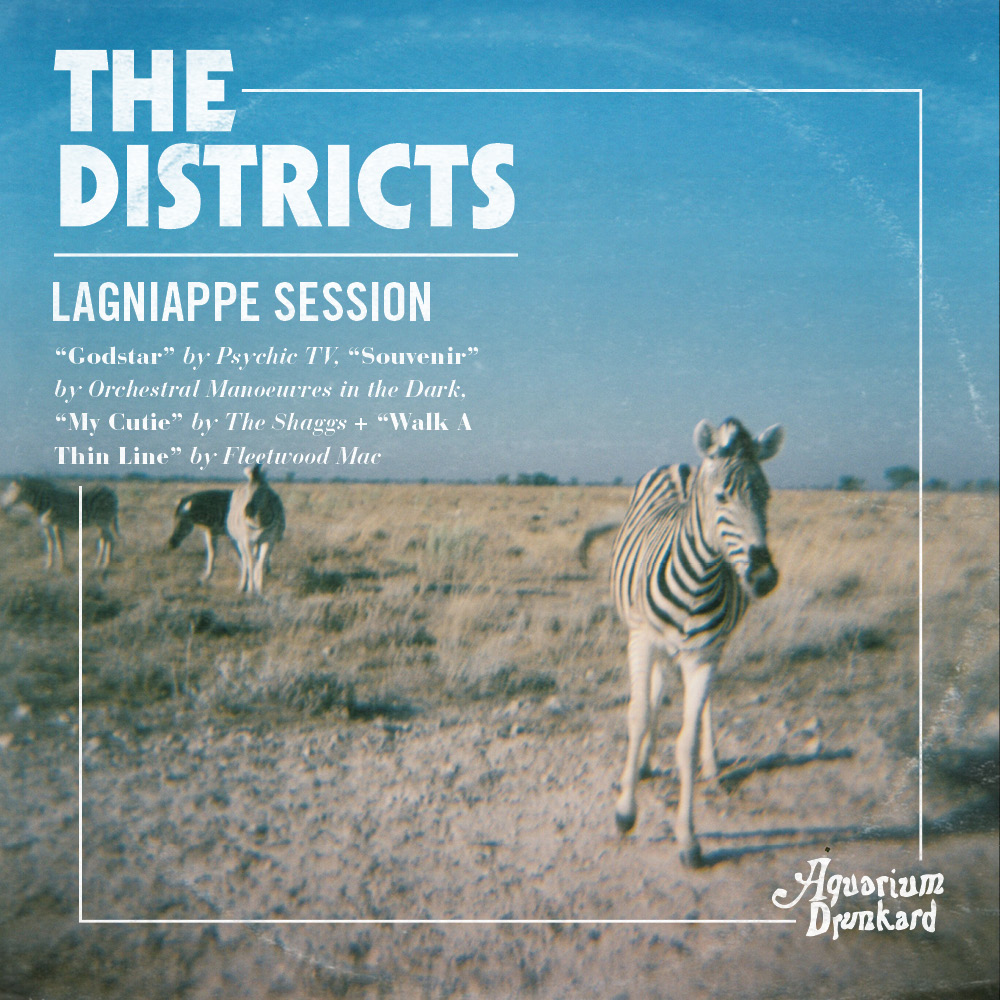 Lagniappe (la ·gniappe) noun 'lan-ˌyap,' — 1. An extra or unexpected gift or benefit. 2. Something given or obtained as a gratuity or bonus.
Save the date: March 2020 — the return of The Districts via their fourth lp, You Know I'm Not Going Anywhere. Gearing up for the release, the Pennsylvania based quartet donned their Santa caps for this month's installment of the Lagniappe Sessions unpacking a bag of covers ranging from OMD, Tusk era Fleetwood Mac, Psychic TV & more. The band's notes on their selections, below. 'Tis the season!
The Districts :: Godstar (Psychic TV)

Psychic TV, the post-Throbbing Gristle band of Genesis P-Orridge, tells the bitter tale of Brian Jones. I love the glamorous Stones vibe of this. I'm glad to live in Genesis P-Orridge's reality."

The Districts :: Souvenir (Orchestral Manoeuvres in the Dark)

These songs all have melodies I love, and have affected how I see songwriting. "Souvenir" is the floatiest jam. It has soundtracked many long drives and holds a dear place in my heart for relieving the doldrums of winter tour life in a van.
The Districts :: My Cutie (The Shaggs)

I don't think you can hear The Shaggs without disrupting your concept of what music is. Learning one of their songs seemed like a fun challenge. The chord changes to this song are mesmerizing.

The Districts :: Walk A Thin Line (Fleetwood Mac)

Tusk, Fleetwood Mac's 12 album, is full of such great subtle psychedelia. I love the existential lyrics to this song.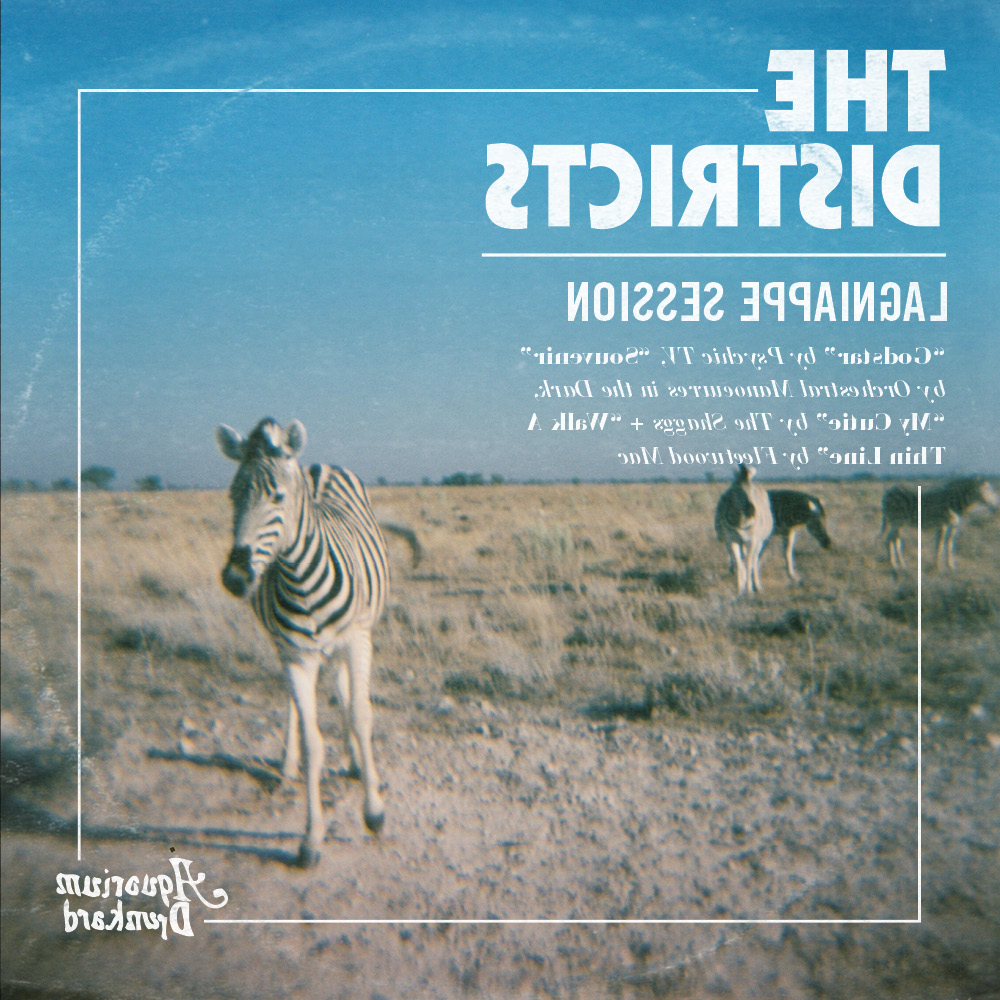 Lagniappe Sessions Archives / imagery via d norsen.
Give us a kiss. You can help support independent media. Aquarium Drunkard has launched a Patreon page, which allows readers and listeners to directly support our online magazine. Patronage includes bonus audio, podcasts, printed ephemera, and vinyl records.