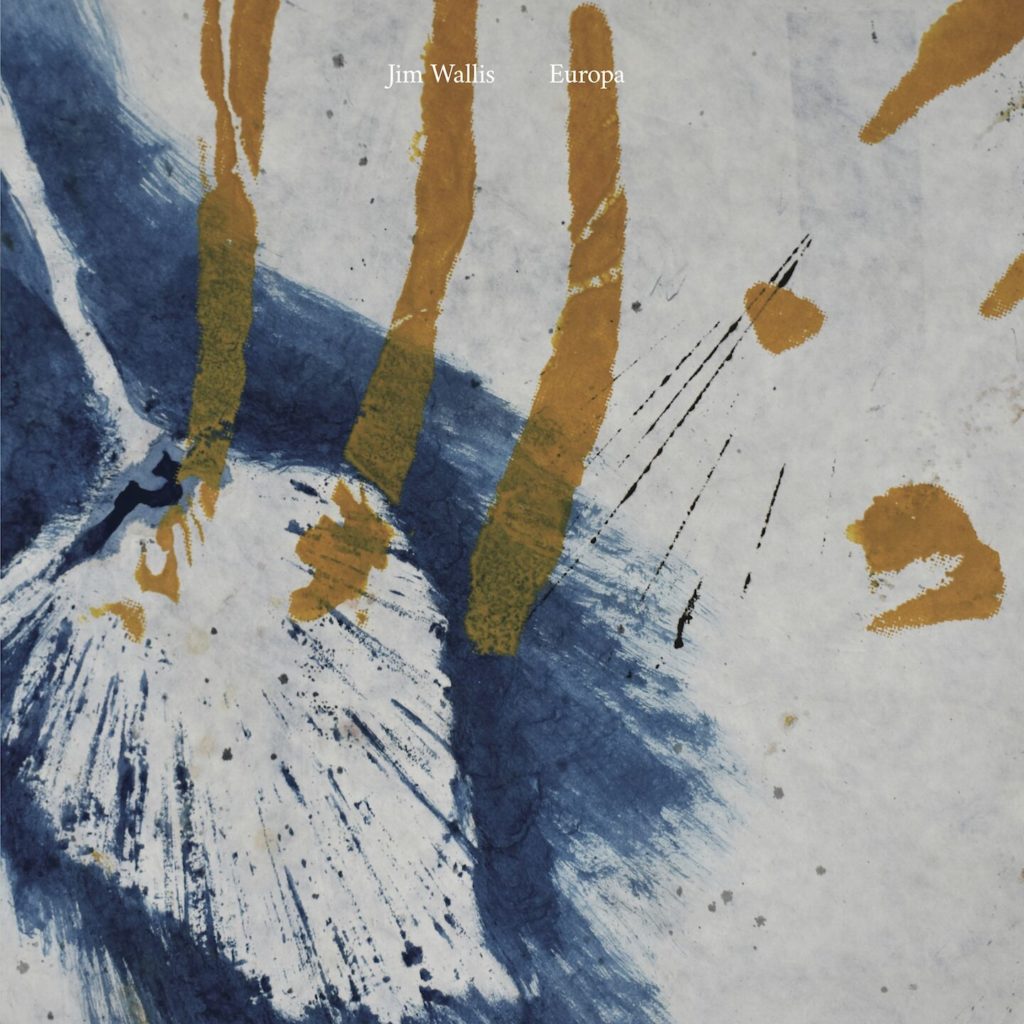 Ambient multi-instrumentalist Jim Wallis is set to release his debut full-length, Europa, at the end of the month via the London based Tip Top Recordings. An accompanying score to Rwandan director's Kivu Ruhorahoza's documentary film of the same name, we asked Wallis to walk us through some of the neo-classical, ambient and atmospheric works that bled into his sonic approach.
Below, Wallis shares ten selections, along with an accompanying playlist of the works cited. All highly reverent and recommended …
Jim Wallis :: Audition (via the Europa score)
A Winged Victory For The Sullen – Atomos: I played drums in bands for many years before I got into ambient and post-classical music, or whatever you want to call it. In 2011, I was playing with my old band My Sad Captains at the Autumn Falls festival in Brussels at the Botanique, one of my favourite venues. Also on the bill were A Winged Victory For The Sullen and their set made a big impression on me. The combination of Dustin O'Halloran's piano playing and Adam Wiltzie from Stars Of The Lid's atmospheres fits so well together. They were playing music from their first record at the show in Brussels, but this one that they wrote for a Wayne McGregor ballet a few years later is my favourite of theirs and was certainly an influence when I came to write the score for Europa.
Brian Eno – 77 Million Paintings: It's hard to pick a favourite Eno record, but this one has fond memories for me of seeing the 77 Million Paintings installation at the old Cafe Rouge during a visit to New York in 2013, sitting for an hour or so watching the barely perceptible shifts in the artworks on big screens, hearing the ethereal intertwining loops resonate in a large space. I was then able to revisit the music when it was included on Eno's Music For Installations compilation in 2018, as I was finishing up work on the album.
Jonny Greenwood – Bodysong: I was a big Radiohead fan growing up, but have listened more to Jonny Greenwood's scores in recent years than any of their albums, in particular the ones for Inherent Vice, There Will Be Blood and this one, Bodysong. This was a score that the director Kivu Ruhurahoza turned me onto and gave me an early sign that we might be able to work well together, particularly the sense of atmosphere that some of the piano and string arrangements create.
Tim Hecker – Ravedeath, 1972: One of the hardest parts of scoring a film I find is pinning down what the mood should be. The film is about Simon, an asylum seeker who has recently killed himself, who returns to commune with important people from his life. Ultimately, I tried to end up with something that sounds ethereal and doesn't push the viewer too much in a particular emotional direction, but while I was still figuring it all out I experimented with something a bit darker. Tim Hecker was one of the first ambient artists I got into; this record has remained a favourite, and one I took inspiration from when exploring that avenue.
Lubomyr Melnyk – Corollaries: One of my favourite labels is Erased Tapes. Until recently they had an office and 'sound gallery' where I live in Victoria Park in east London, literally round the corner from my old apartment. I love this record they put out by Lubomyr Melnyk. He is an incredible pianist from the Ukraine, now in his 70s, who developed a style he called continuous music, which relies a lot on generating overtones and resonances. I saw him play at Cafe Oto in Dalston a few years back and it was mesmerising to see him do his thing in person.
Fripp & Eno – Evening Star: I was already a fan of this record, but hearing it on a trip to Japan in 2018 cemented it as one of my all time favourites. It was playing in an Onsen bath house my partner and I visited on Naoshima, a small island off the southwest coast that is home to several art galleries and site-specific installations. It was an amazing place and the peaceful and otherwordly sounds complemented it perfectly. I listened to it a lot when I got back to London and you can hear some of the imprints of it I think on the synth parts in 'Audition' and the ebow guitar on 'London Walk'.
Bing & Ruth – No Home Of The Mind: This is another record I remember listening to while working on Europa, having seen Bing & Ruth perform at St. Luke's church in London in 2017. Though a lot of my work these days is as a drummer, the first instrument I learnt growing up was the piano, and watching David Moore's playing was very inspiring. The record itself contains some interesting instrumentation and I like how it's not always clear what is creating the atmospheric backdrop to the piano in the foreground.
Max Richter – The Blue Notebooks: My grandmother was a great cello player. After she died, her beautiful old cello, which was made for her by a local cabinet maker in 1927 in Lincolnshire where I grew up, sat untouched in my parents' house for a few years until one Christmas I decided to take it back to London with me and start taking lessons. 'On The Nature Of Daylight' from this album is something I liked to play along to while learning how to navigate a bowed instrument. On the surface it's a relatively simple piece, but it's hard to write something straightforward and powerful like this.
Dustin O'Halloran – Vorleben: Dustin O'Halloran is another composer who is able to create something very moving from something ostensibly simple. Recorded live at the Grunewald church in Berlin, the setting and acoustics really suit the pieces. There are echoes of Satie and Chopin in his pieces, but seen through the filter of someone who came up playing in bands.
William Basinski – A Shadow In Time: Like a lot of people, I discovered William Basinski's music through the Disintegration Loops. I'm in the US at the moment playing some shows with Modern Nature and I still find myself thinking of that music sometimes when I see the New York skyline. This album is the other of his that I've got into most and it came out in 2017 around the time I started work on Europa. It contains tape looks that were put back together after being chewed up by a friend's cat and contains more distorted, ethereal sounds circling around and playing off each other.
New decade. Dig what we do at Aquarium Drunkard? Do our mixtapes, features, interviews, essays, and original sessions make your listening life better? Help us continue doing it by pledging your support via our Patreon page. Doing so will get you access to our secret stash—including bonus audio, exclusive podcasts, printed ephemera, and vinyl records—and help us keep an independent publication going.